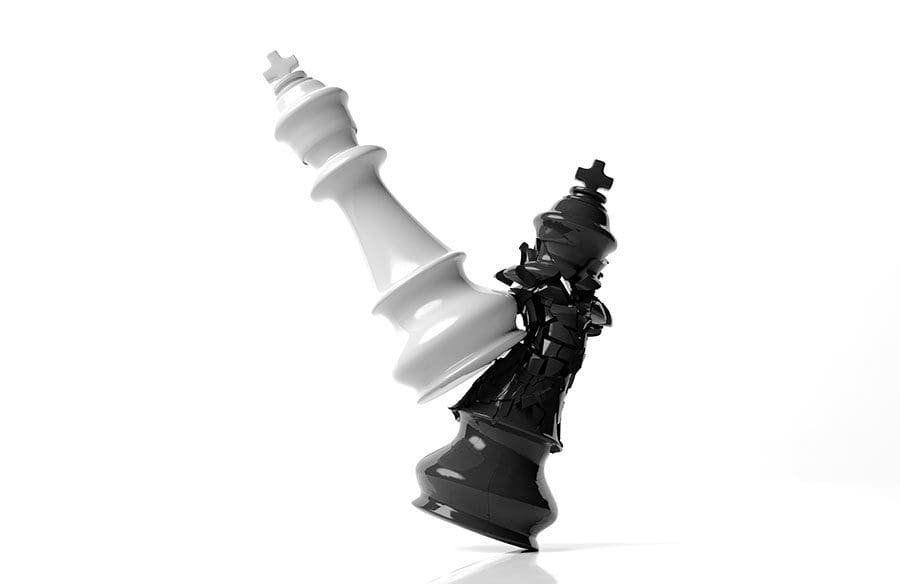 For one Villages club, it's all about capturing a knight, attacking a king, and queening a pawn.
Chess tournament photos provided by Mike Moschos
Herbert Menendez carefully processes information and plots his next move. He attempts to outthink and outmaneuver his opponents. 
Yet, for the longtime chess player, there's more to the sport than saying "checkmate."
For him, the complex intricacies and elaborate strategy involved in the sequence of moves make it a visually beautiful game to play. 
"It's human nature to look for patterns in colors or in paintings or in sounds," he says. "In chess, we're looking for patterns, but our world is restricted to 64 squares with six types of pieces. As you move, you create patterns of attack and defense. It's an activity of primal aggression converted to an activity of pure thought." 
Herbert is one of 50 members of The Villages Chess Club, which gathers five days a week to play at various recreation centers throughout The Villages. 
Chess is a game that keeps players coming back. The prototypical club member was introduced to the game as a child, played sporadically throughout his or her career, and became actively involved again after retirement. 



Such was the case for club president Mike Moschos. During his youth, he spent time outdoors playing typical youth sports like football. However, he discovered his passion when his retired neighbor invited Mike inside his home to play chess. 
"My neighbor taught me a lot. I was in junior high at the time so he would give me Coca-Cola and candies. He loved the game. So much so that he played chess up to the day he passed away." 
Herbert's mentor wasn't quite as knowledgeable.
"When I was a child in Indiana, my older cousin taught me the game and how to move the knight. Unfortunately, everything he taught me was wrong. I had to unlearn what he taught me, but once I learned the right way, I really began loving the game."
Today, that love remains intact. While some may erroneously assume chess has faded into obscurity, Mike and Herbert are delighted to see that interest in chess is as vibrant as ever. 
In recent years, they've arranged for several United States Chess Federation (USCF) tournaments to be held in The Villages, including the Florida Senior Open Chess Championship and The Villages Open. Both tournaments attract chess aficionados throughout the state. 
In 2018, 33 people participated in The Villages Open. That number increased to 66 players in 2019 and 98 players in 2021. Members of The Villages Chess Club also compete against chess players from other active adult communities, such as Solivita in Kissimmee. 
"People love playing chess because it's an addictive game," says Mike, who retired to The Villages six years ago. "Some people do puzzles to keep their minds sharp. We play chess. We have people in their 70s and 80s, and you'd be amazed how sharp their minds are."



In July, the Florida Senior Open Chess Championship and The Villages Open were held simultaneously. 
"These tournaments allow us to compete against talented players and sharpen our skills," Mike says. "Plus, it allows chess players from other parts of Florida to experience The Villages. They were in awe with the Laurel Manor Recreation Center because the facility has nice seats, nice lighting, and nice tables. Nowhere else do you find facilities like what we have here, and that's why other players love coming to The Villages."
Mike feels the surging popularity of chess has been fueled by Netflix's "The Queen's Gambit," a miniseries about a female chess prodigy who quickly became a cultural phenomenon. After the show premiered in October 2020, sales of chess sets have skyrocketed, while others began competing in virtual tournaments online to comply with social distancing guidelines.  
Chess.com, a social network and chess server website, has added several million new members since the end of 2020.
Herbert, who has been a member of the USCF since the late 1970s, appreciates the growing opportunities to compete in chess, whether he's hovered over a board or playing online. His competitive nature remains strong as ever.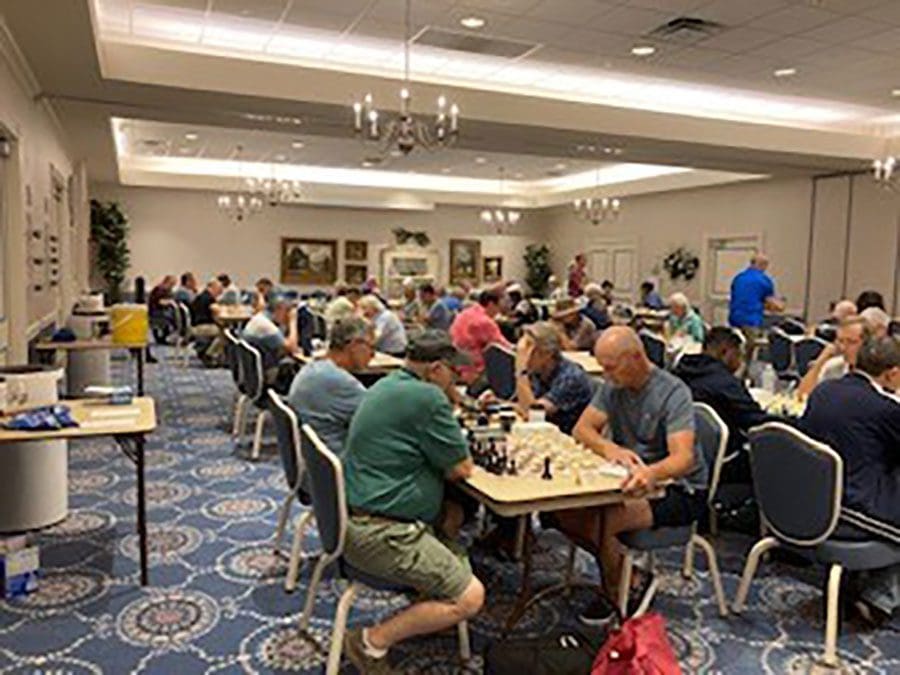 "It's very gratifying to beat the snot out of your opponent," he says. "Somebody once said that you learn more from chess games you lose than from games that you win. If that was true, I'd be a grandmaster." 
Win or lose, immersing himself in a chess match keeps his brain healthy and his mind clear. 
"When you're playing, your whole world is 64 squares," Herbert says. "Mentally, I'm in a different world, and therefore I forget about any problems or worries I may have." 
For Mike, improving his game is a never-ending learning process. He reads books, takes lessons from instructors, and watches videos. 
"Like anything else, you have to practice, practice, practice," he says. "And learn from your mistakes. I've been playing chess all my life, and one thing I know for sure is that chess is a humbling game because you're eventually going to lose."
For more information about The Villages Chess Club, please visit villageschess.org. 
---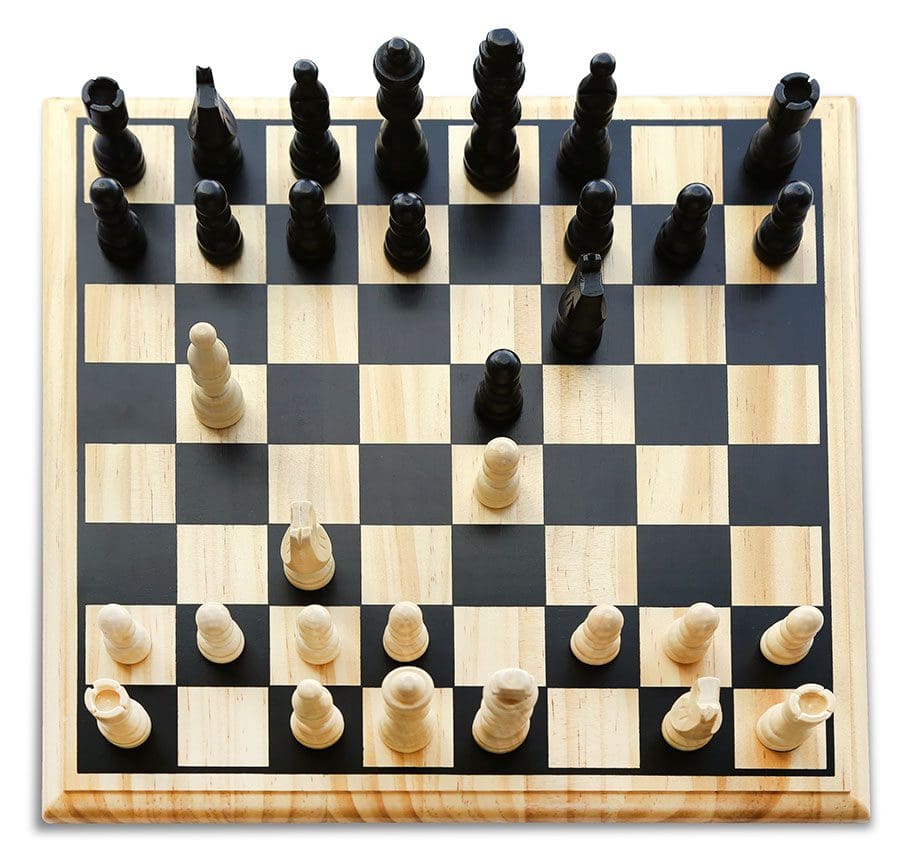 Chess by the numbers
600,000,000 | The number of people who play chess worldwide.
38 | The average number ofmoves in a chess game.
20 hours & 15 minutes | The time it took for the longest match in history to end. 
22 years old | The age of Garry Kasparov when he became the youngest world chess champion in 1985. 
5,949 moves | The longest chess game theoretically possible. 
269 | The number of moves in the longest chess game in history. 
Source: chestier.com
---
Chess Facts
During World War II, top chess players served as code breakers and served on the team that broke the Nazi Enigma code.

 

The word "checkmate" in chess comes from the Persian phrase "Shah Mat," which means "the King is dead."

 

In 1988, a computer called Deep Thought became the first computer to beat an international grandmaster.

 

A German named Dr. Emanuel Lasker retained the title of champion for the most time:
26 years and 337 days.

 

The world's most expensive chess set is valued at over $9.8 million dollars. This is the Jewel Royale Chess Set created in Great Britain and commissioned by the Royale Jewel Company.

 
Sources: justfunfacts.com, chess.com
Akers Media Group's James Combs has been a staff writer for several local publications since August 2000. He has had the privilege of interviewing some of Lake County's many fascinating residents—from innovative business owners to heroic war veterans—and bringing their stories to life. A resident of Lake County since 1986, James recently embarked on a journey to lead a healthier lifestyle. He has lost 60 pounds and walks nearly five miles a day. In his spare time, he enjoys target shooting, skeet shooting and watching his beloved Kentucky Wildcats!
Share This Story!