Chick-Fil-A Clermont Location Closing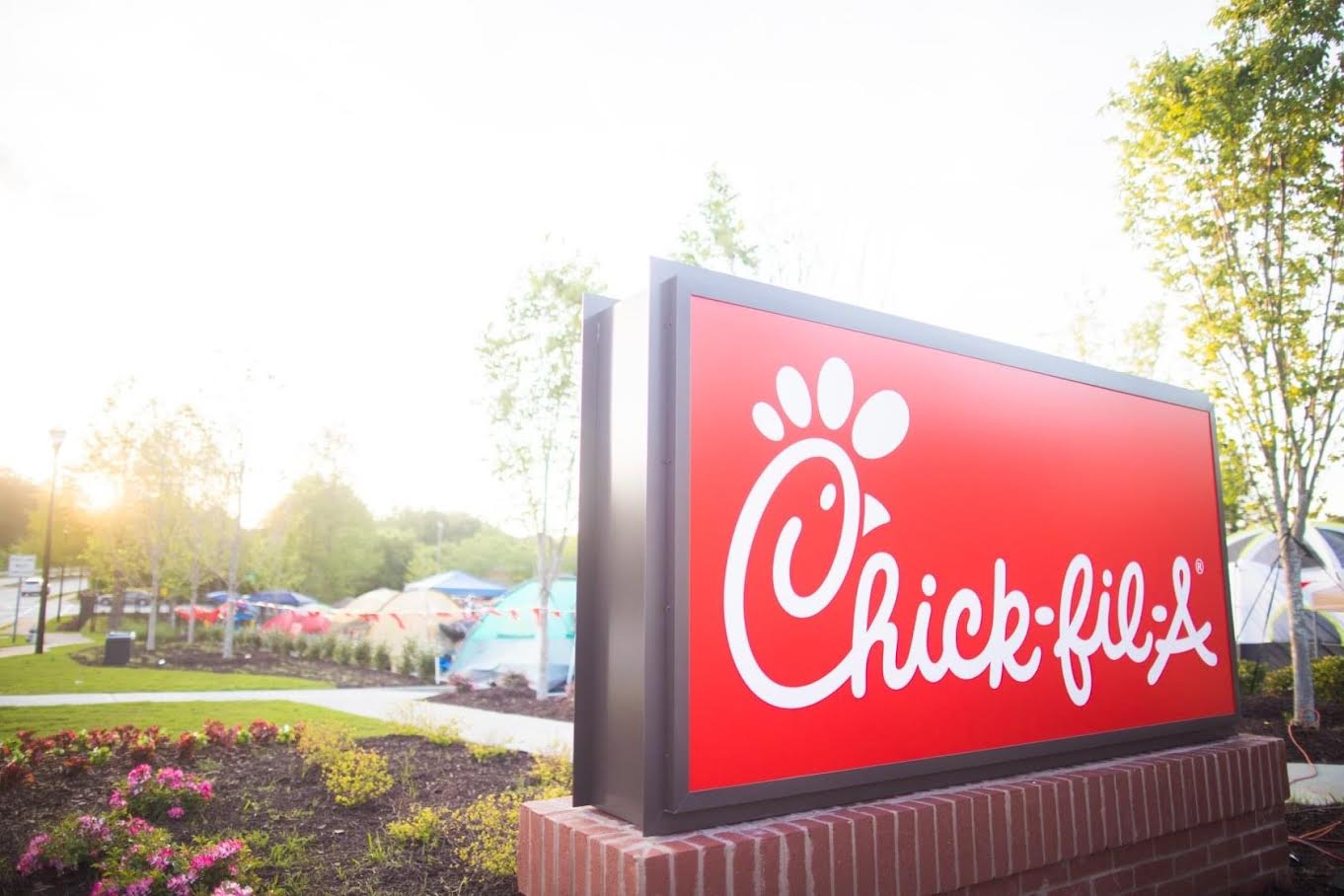 While this may be unfortunate news to many, the good news is that the closing is not permanent and the location will be back. Chick -Fil-A located on Hancock & Hwy 50 will be closing this Thursday, June 1st 2023 in order to renovate the drive thru. Rocky DeStefano who owns the locations posted on facebook.
"While you may not notice all the changes, they should help us serve you quicker. When we reopen, our dining room will look very different and unfortunately, our playground will be converted into further seating. However, the net result should be a better overall dining experience both inside and through the drive thru."
Rocky went on to say "While we're closed, the Hammock Ridge & Hwy 27 location and the Winter Garden location will both be open and happy to see you! All of our team members will be at Hammock Ridge & Hwy 27 as we are expecting busier than normal days. We are working on ways to serve you faster while our store is closed. We ask that you be patient with our team as we do our best to navigate this time serving the city of Clermont out of one location. We are sorry for any inconvenience this may cause and we will keep you updated throughout the process and when we plan to reopen. Our last day of operation is Wednesday May 31st, 2023.
This is a huge project and one that is sorely needed for this location . At times lines have stretched well beyond the establishment's grounds. Many Chick locations have begun renovating to a two car drive thru which has helped immensely at other locations such as the Mount Dora Location. This one already had one but the renovation is said to alleviate some of the issues they are currently having. The children's play structure will also be removed. Most Chick locations are in the process of getting rid of these Pre-Covid happy places. The demolition of the structures are the stark reminder of the changing times we live in.
This particular Chick is shutting down for a temporary time but unlike the Lady Lake location, which indicated it would be for 8-12 weeks with a heavy modification of the inside and outside of the restaurant, this location did not give a date of reopening. We are hopeful that the location opens sooner rather than later. Clermont is much larger than the town of Lady Lake and only having one location for the entire population will have its drawbacks.
However the newly renovated building should really help out. Since the two Chick-Fil-A establishments opened in Clermont they have been busy. The hustle and bustle and foot traffic the stores receive will only grow. Clermont continues to be one of the fastest growing cities in our state.
Meanwhile the Lady Lake location is getting closer and closer to opening again. When the location closed its doors earlier this year, the town of Lady Lake understood that it would be at least 2 or 3 months of heavy construction work on the location. We are uncertain at this time if a full demolition of the interior will take place but with the demolition of the kids structure it sounds very familiar to the Lady Lake location.
The Lady Lake establishment which gutted the entire interior of the building, started from almost scratch during this current renovation process. The Clermont  location underwent a big interior renovation back in 2017 so it is unlikely the entire interior will be demolished. But we know for certain the Kids play structure will meet its end.
We will provide updates on the reopening of the facility when we get word of a grand reopening date. Until then we hope that you take their advice and please be patient with the other remaining Chick-Fil-A in Clermont that remains open.
Photos Provided By:
Chick-Fil-A Clermont (2585 E Highway 50, Clermont, FL)
Kyle Coppola was born in Newton, Massachusetts and received his Bachelor of Fine Arts in Communications from Curry College in 2016. After traveling to Florida on a family vacation, he decided he could not get enough of the warm weather and made the move from snowy Massachusetts to central Florida 8 years ago.
For the last decade Kyle has gained valuable experience in social media content creation, marketing and sales, writing, video production, sports announcing and even broadcasting for local radio stations, such as FM 102.9 in The Villages and FM 91.5 in Massachusetts. Every year he volunteers at The Villages Charter High School as a play-by-play sports announcer for the football games as well as a public address announcer for the basketball games, including the annual Battle at The Villages Tournament.
Outside the office Kyle is a husband and father to two beautiful girls along with their cat. In his spare time he likes to spend time with his family, travel, play golf and swim. He is also a huge sports junkie and even bigger motorsports fan and loves to attend racing events when he can.
Share This Story!