Children's Book About Spider Leads to Big Message for Kids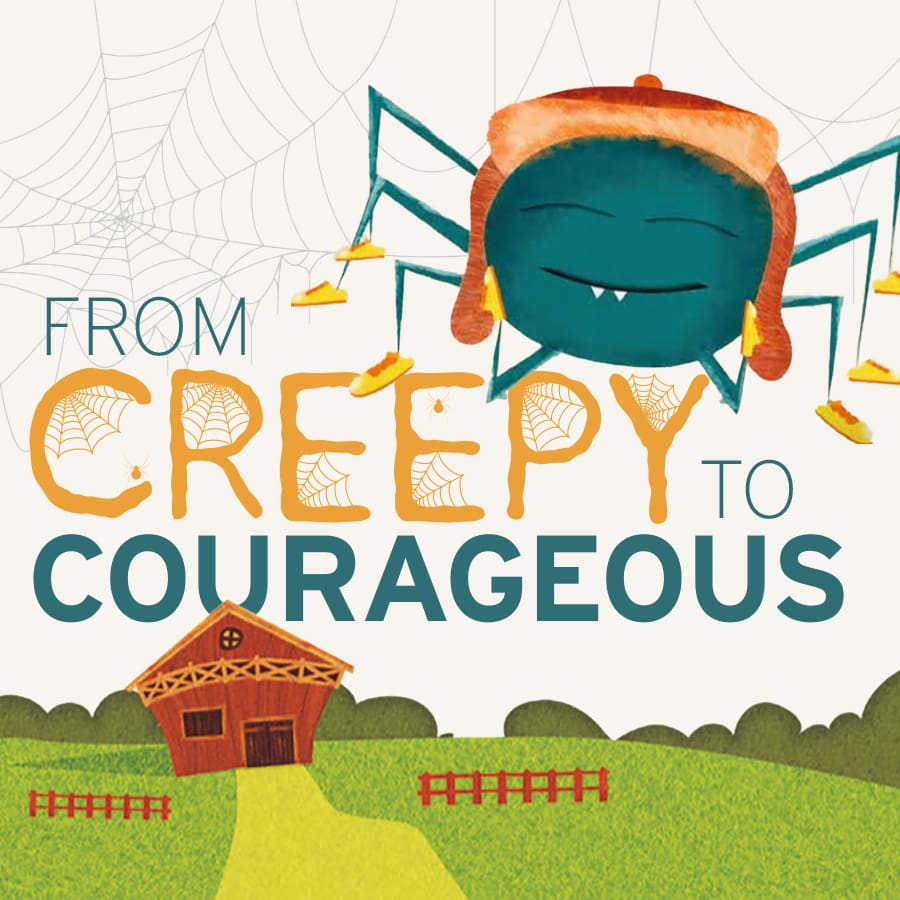 Meet an inspirational spider who learned to stand on its own eight legs.
An itsy, bitsy spider is teaching children a big lesson: Always strive to reach your full potential.
That message is delivered in Jacqueline Khoenle's book, "Salaperantha: The Eight-Legged Wonder.''
The first-time author from Eustis says one of nature's most-feared creatures can inspire us rather than make our skin crawl.  
"The web is a spider's home, it's livelihood, and its sole purpose," she says. "Even when a web is knocked down, spiders rebuild it instead of giving up on life. I want children to know they should never give up on themselves."
The 32-page children's book weaves a motivating tale about Salaperantha, a cross-eyed spider who wears bright tennis shoes and a fur bomber hat. For years, the spider lives a mundane life inside a barn spinning webs. Feeling worthless for not contributing as much as the other farm animals, she leaves the farm and settles into an old mill in hopes of finding purpose in life.
One night, Salaperantha ventures into a field when a severe storm hits. She uses her web-making skills to build a bridge over a flooding river, rescuing a mouse and her six babies.
"Salaperantha remembered what her talent is and by doing so saved lives," Jacqueline says. "I hope this teaches children to discover what they do best and use their talents to the fullest." 
Jacqueline had no trouble finding inspiration to write the book. Her mother, Martha Khoenle, created the fictional character in the 1960s for bedtime stories. Since then, Salaperantha has enjoyed a special place in the hearts of the Khoenle family. 
"I would tell the story of Salaperantha to my young children, and that was fun for me because I wasn't limited on what the character did or said," says Martha, a self-taught artist. "She was my invention. My goal was to tell them a different kind of story that had a lesson behind it."
Jacqueline decided to revive the character several years ago.
"Mom always talked about Salaperantha over the years and even made a sketch depicting what she looked like," Jacqueline says. "However, she never really finished Salaperantha's story. I figured I'd do that for her by writing a book and giving it to my mom on her 83rd birthday."
For Jacqueline, being laid off from her job in 2020 was a blessing in disguise. That gave her ample time to write the book.  Through the process, she discovered the path to becoming a published author is not without obstacles. In fact, she experienced the same frustrations of her main character. 
"It's funny, but my venture into being an author paralleled Salaperantha's story," she says. "I was trying to find myself and figuring out what path I needed to take. I enjoyed writing the story and the creative aspect, but the business side was really challenging. The biggest lesson I learned is that you have to find a good mentor."
She found that mentor in Andrea Aliani, a book illustrator and graphic designer from Spain. 
"The first time I talked to her I knew she was the one who I wanted to illustrate my book," Jacqueline says. "She knew a lot about the industry and helped guide me through the process. She was a blessing to me because there's so much to learn."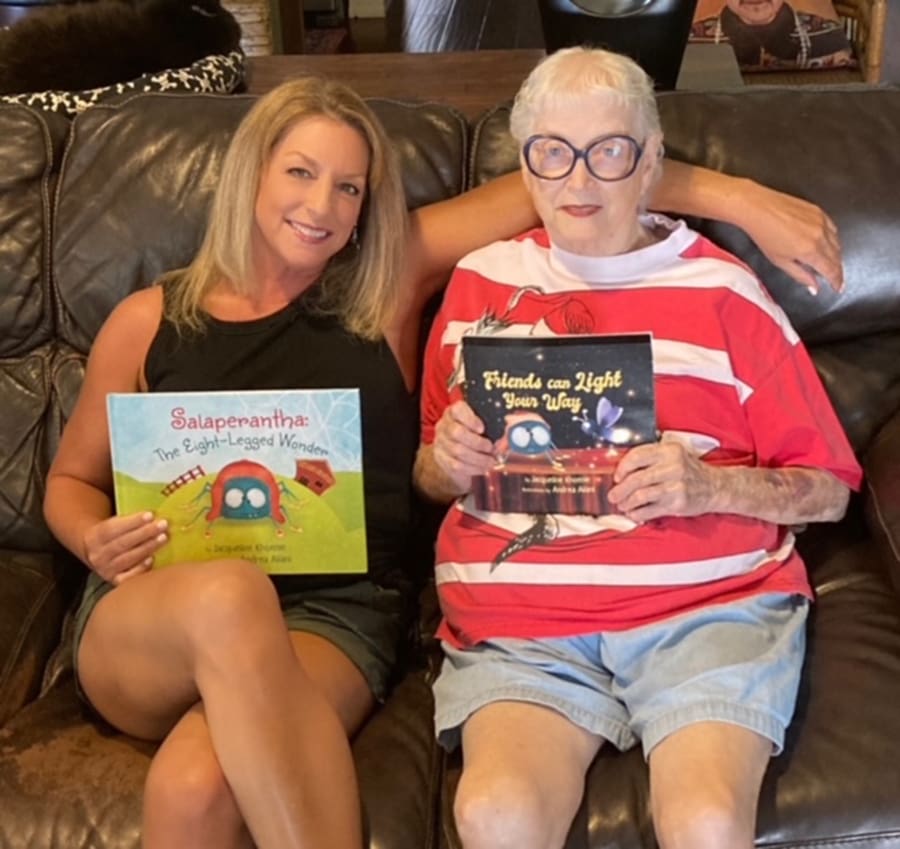 Jacqueline self-published the book in 2020. 
"My initial intention was to only give the book to my mom," she says. "However, when I got that first hardcover book in my hand and saw how beautiful it is, I knew I had to give the book to the world."
As a result, she signed a contract with San Diego-based Puppy Dogs and Ice Cream Publishing in February 2021. Today, the book can be purchased on websites such as Amazon.com and barnesandnoble.com.
For Martha, there's a sense of pride knowing the character she created years ago is having a far-reaching impact today.
"Children have lots of pressure to succeed these days in academics and sports," Martha says. "The moral of this book is to help kids appreciate who they are. This is the best birthday present I ever received. I was blown away."
Readers haven't heard the last of Salaperantha. Jacqueline is in the process of finishing a second book, and ideas for future books are already floating in her head. 
"I have big plans for Salaperantha," she says. "She's going to keep spinning her webs and so am I. In future books, Salaperantha may experience grief and heartache or may find love and have children. Everyone will have to wait and see."  
Akers Media Group's James Combs has been a staff writer for several local publications since August 2000. He has had the privilege of interviewing some of Lake County's many fascinating residents—from innovative business owners to heroic war veterans—and bringing their stories to life. A resident of Lake County since 1986, James recently embarked on a journey to lead a healthier lifestyle. He has lost 60 pounds and walks nearly five miles a day. In his spare time, he enjoys target shooting, skeet shooting and watching his beloved Kentucky Wildcats!
Share This Story!