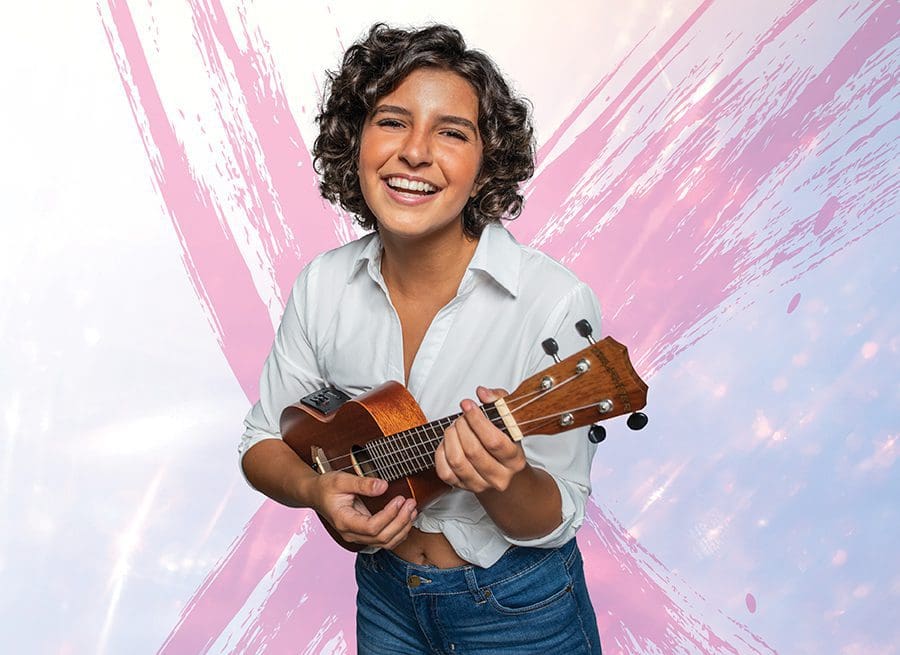 A name to remember
Talented. Inspiring. Rising Star. 
All those words describe Christina Vukel, a singer/songwriter and accomplished musician from Sorrento, who at the age of 16, is on an upward track with no end in sight. 
Already, Christina has released 15 original singles, and in September she dropped her first album, "They Say." 
Her songs have more than 150,000 Spotify streams and are available on any online platform where music can be found, on her YouTube channel, and at christinavukel.com.  
"I started singing words, rhyming, coming up with my own music and dabbling with the guitar when I was about 2, and it's just something that never left me," says Christina, a quiet, reserved Mount Dora High School honor student, who plays guitar, piano, drums and ukulele. 
With inspiration from patterns and happenings in the world around her, Christina says she uses music to express herself. Her lyrics are relatable, and her voice is soothing, yet soulful.
Locally, Christina has performed onstage at venues including the Sharon L. Morse Performing Arts Center, Hard Rock Café Orlando, The Orange Blossom Opry, the Breakfast Club Radio Show, and Lake Square Mall, where she was featured on the marquee.
She's also taught music for Shaping Hearts, a non-profit organization affiliated with Round Lake Elementary School (where Christina attended) that gives students there an opportunity to experience the arts.  
"It makes me feel amazing when people connect with one of my songs, or when a song touches them in some way," she says.
Originally from Nogales, Arizona, Roxanne worked in the customer service industry while writing independently for years. After moving to Florida in 1999, Roxanne eventually switched her career path to focus more on writing and went on to become an award-winning reporter for The Daily Commercial/South Lake Press newspapers for 16 years prior to coming on board with Akers Media as a staff writer in July 2020 – her dream job come true.
Share This Story!