City of Eustis Announces New Police Chief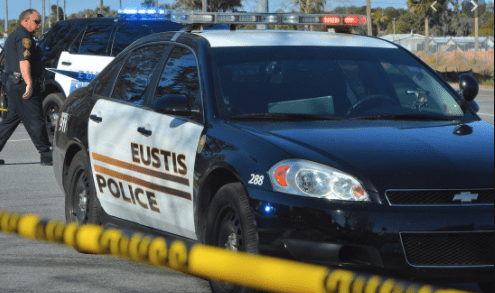 The City is pleased to announce the appointment of Craig A. Capri as the new Chief of Police for the City of Eustis. Capri was selected following a nationwide search and competitive hiring process that involved over 75 applicants. 
Capri joins the City of Eustis having served the City of Daytona Beach Police Dept. for 31 years. Over that time, he served as a police officer, detective, Team Member for the Special Response Team, sergeant, lieutenant, SWAT Team Commander, and captain. Most recently, Capri served the City of Daytona Beach as the Deputy Chief of Police from 2014-2017, and as the Chief of Police/Deputy City Manager from 2017-2021. In Daytona Beach, he oversaw a staff of 400 employees, helped protect over 60,000 residents, and created a safe environment for the millions of tourists and visitors to the area each year. 
Capri has a bachelor of arts in criminal justice and a master of science in criminal justice, both from the University of Central Florida. He is also a graduate of the FBI National Academy and has worked in partnership with the US Drug Enforcement Administration. In addition, Capri has been involved in numerous specialized assignments in patrol, special response, investigations, drug operations, and administration. 
Capri has an interest in community policing, transparency in law enforcement, and community engagement. In addition, he has a passion for supporting positive youth development by volunteering with local organizations, participating in charitable events, and mentoring in the community. 
"I am pleased to add a highly qualified law enforcement professional to the City's Leadership Team," says Eustis City Manager, Rob Neibert. "Chief Capri has the necessary experience and attitude to make a positive impact upon the Eustis Police Department and the City as a whole." 
You can join the City of Eustis in welcoming Chief Capri as he's sworn in as Chief of Police at 5:00 p.m. on Monday, April 5, 2021, in the City Commission Chambers located at 10 N. Grove St., Eustis.