City of Tavares Awarded $6 Million for infrastructure and workforce training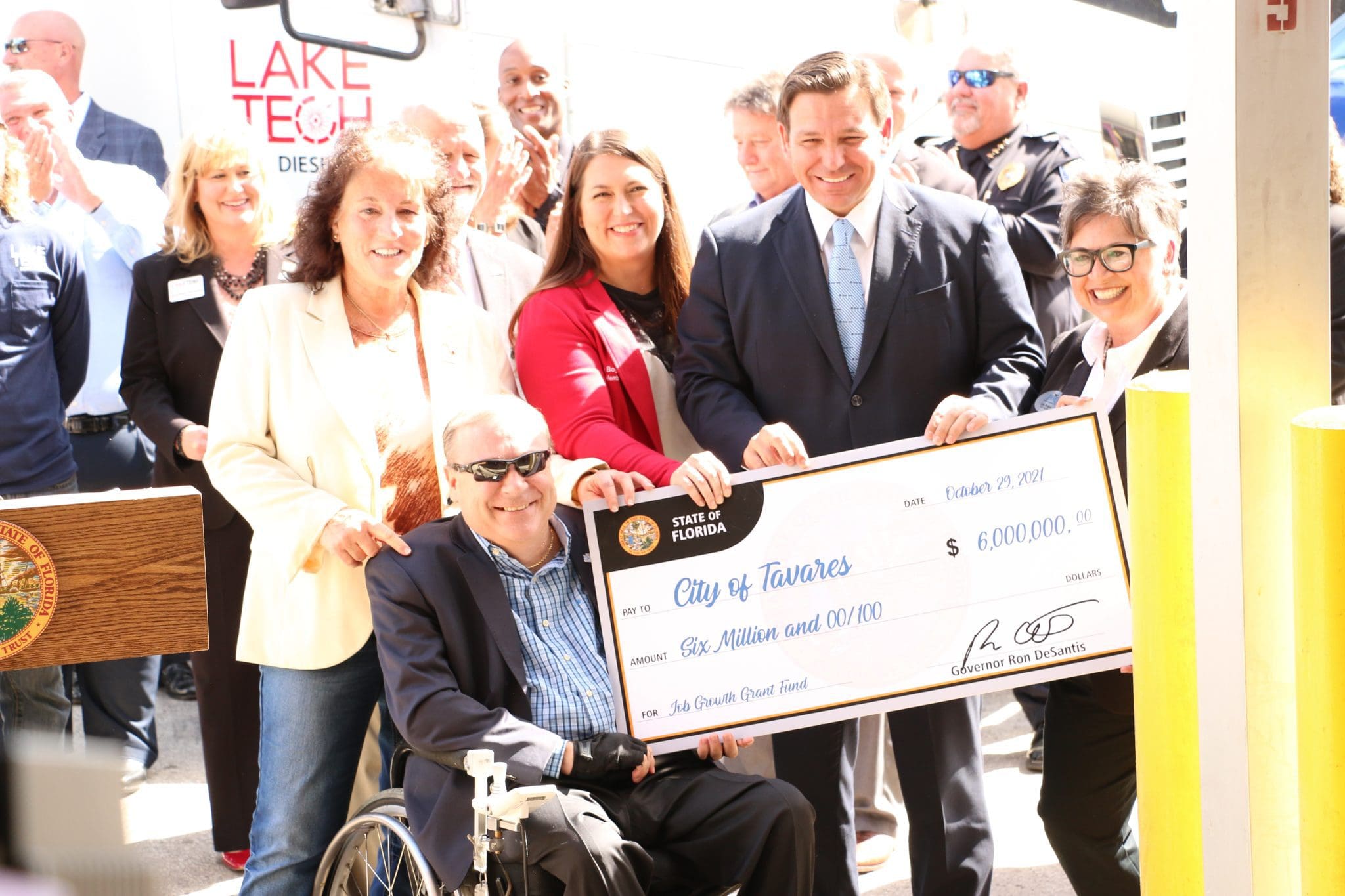 City of Tavares Awarded $6 Million for infrastructure and workforce training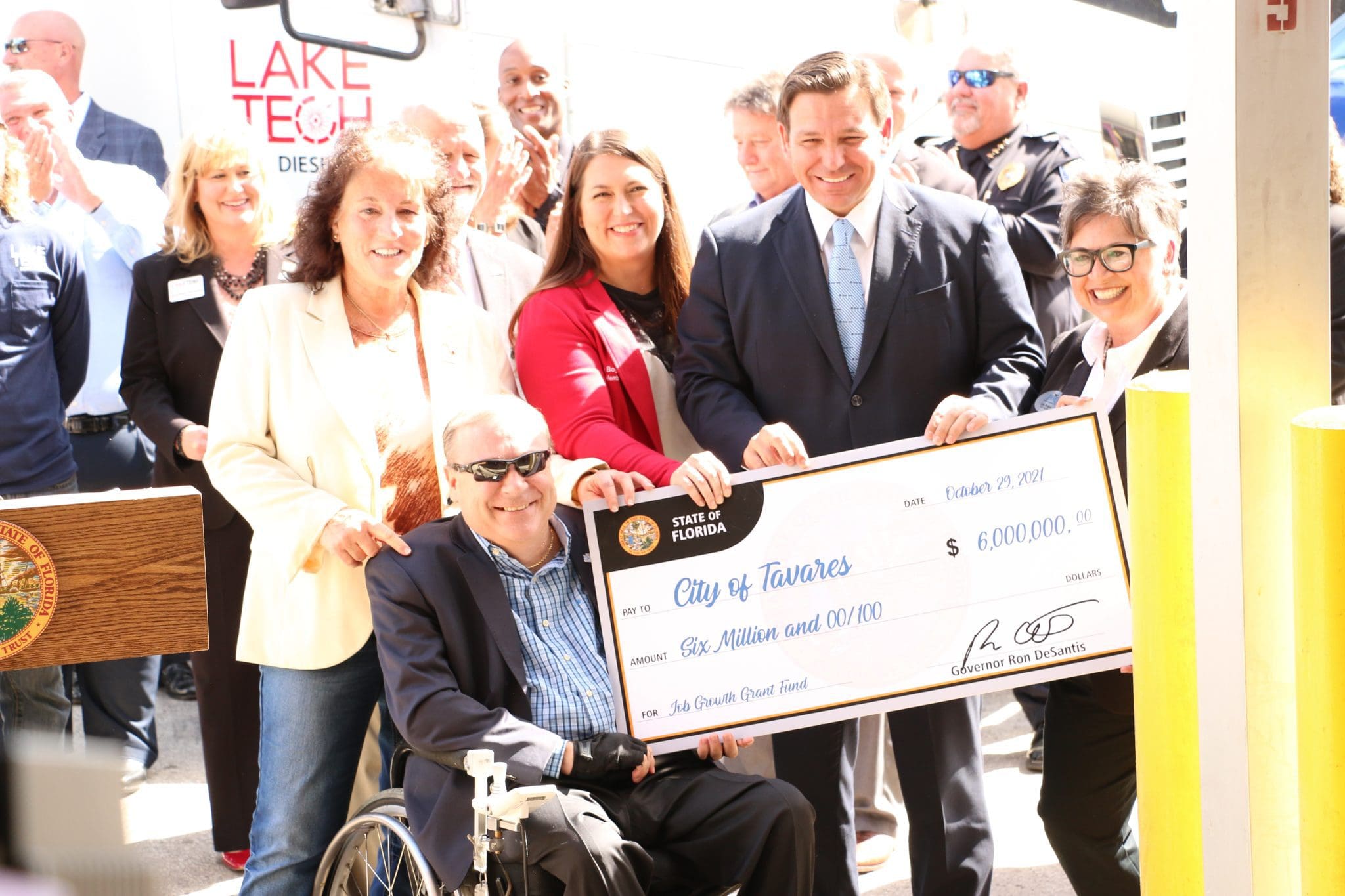 City officials on Friday, October 29, declared the day an exciting one in Tavares, America's Seaplane City, as Governor Ron DeSantis visited to personally present them with a check for $6 million.
During a press conference, Gov. DeSantis announced that the funds are being awarded through the Florida Job Growth Grant Fund for the purpose of designing and constructing a new Public Works Complex that will accommodate the full operation of the City of Tavares Public Works and serve as a regional transportation training and innovation center for the City of Tavares and Lake Technical College.
The Mayor, City Council members, the leadership teams from both Lake Technical College and the City were on hand to accept the ceremonial check and to thank Gov. DeSantis for recognizing the needs of the Tavares community.
"This project is a partnership between Lake Technical College and Tavares to establish a regional transportation training and innovation center that will allow for student training in the real world atmosphere alongside technicians in the new Tavares Public Works Operations Center," says Tavares Mayor Amanda Boggus.
Tavares Public Works Director James Dillon adds, "We were proud to partner with Lake Technical College on this grant application to help individuals in Tavares and Central Florida gain skill-based education that will grow the workforce."