Clermont Farmers Market Changing Location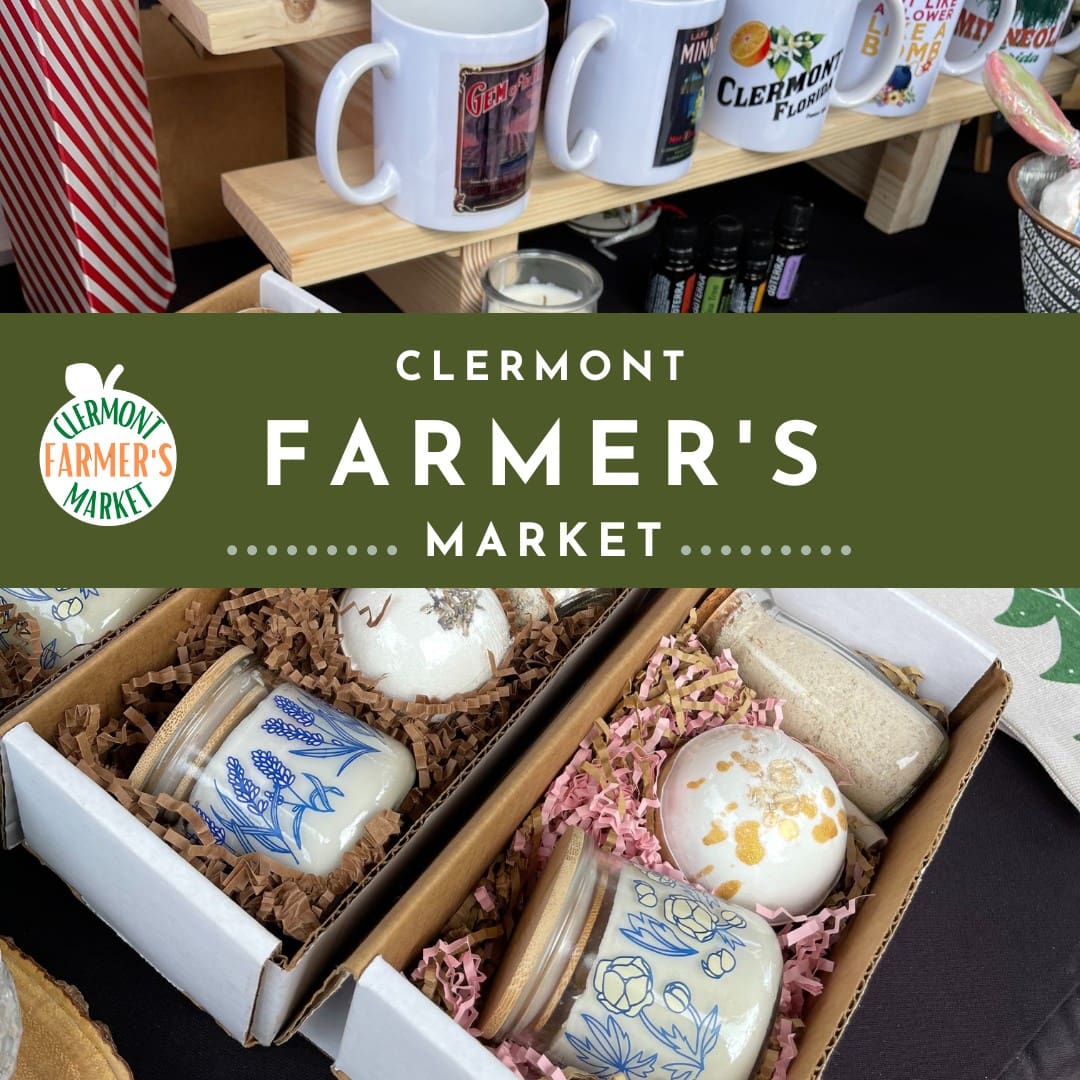 Beginning this Sunday, August 13th, the Downtown Clermont Farmers Market will be relocating to W. Minneola Avenue, 8th Street, and the Art Walk area. This move comes as the City of Clermont embarks on street milling and streetscaping work on W. Montrose Street, creating an opportunity to enhance the overall accessibility and parking for our downtown businesses and valued customers.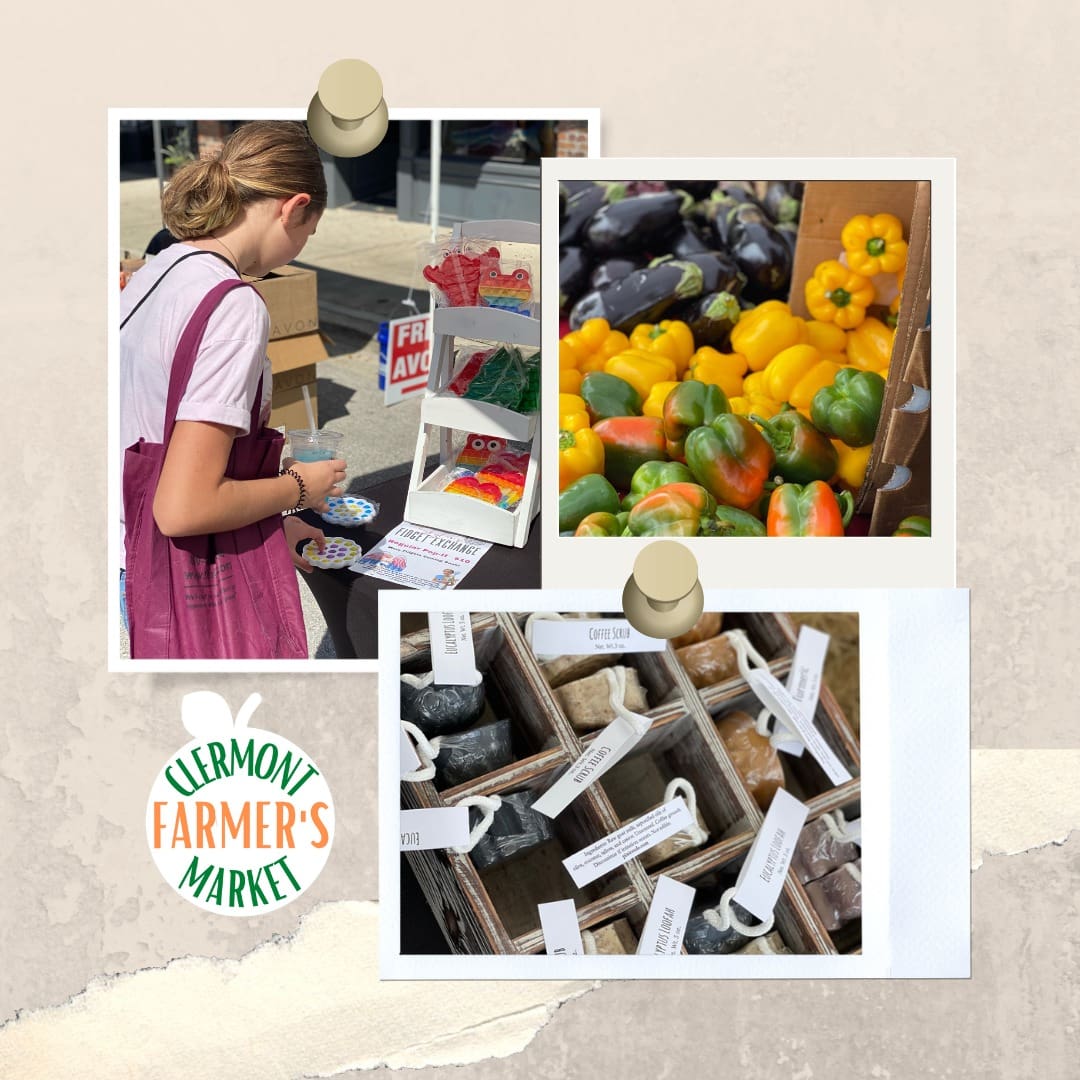 Clermont Main Street is excited to activate W. Minneola Avenue from 7th Street to Suncreek Brewery's patio, offering a lively array of vendors that will delight marketgoers. Additionally, patrons can relish the expanded patios of Suncreek's and Pepe's Cantina, complete with high-top tables and additional seating along W. Minneola Avenue. This unique arrangement creates a charming atmosphere for visitors to savor their favorite food and drinks while exploring the Downtown area. To further enrich the Farmers Market experience, the Pavilion at the corner of W. Minneola Avenue and 8th Street will host live music every Sunday.  
Clermont Main Street invites everyone to continue to Shop Local now through the final stage of construction. Farmers Market visitors are encouraged to continue to shop downtown and along West Montrose Street. All local businesses will continue to be open and will need community support during construction.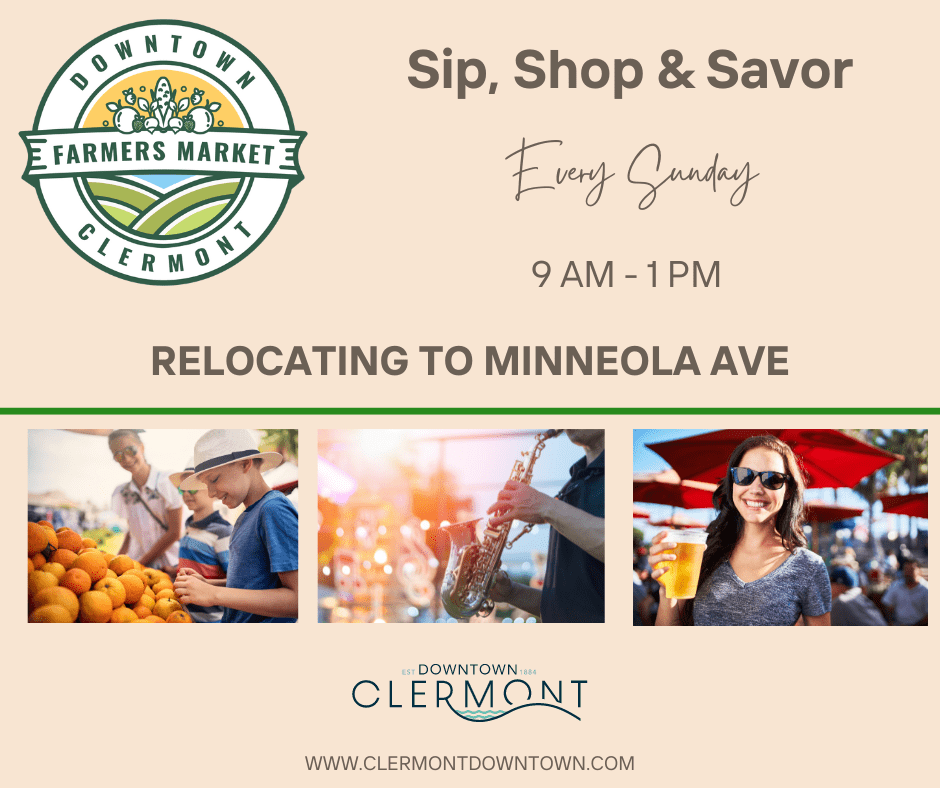 Originally from the small town of Berryville, Arkansas, Cindy has become a multimedia specialist in journalism, photography, videography and video editing.
She has a B.S. in Communications from the University of Central Arkansas and is a correspondent for The Daily Commercial, LakeFront TV and Beacon College's PBS talk show, "A World of Difference," where she received an Anthem Award and Telly Award.
When she isn't working, Cindy spends time with her husband, Ryan, and son, David, traveling and taking photos of landscapes and wildlife.
Share This Story!