Clermont students deliver Valentine's Day joy to local frontline workers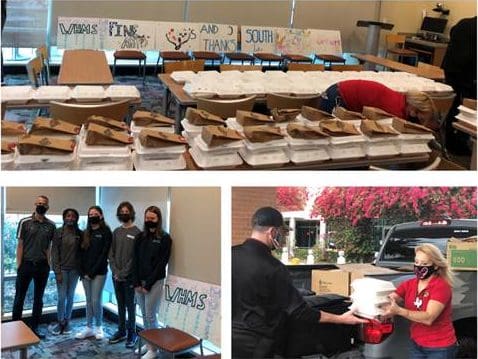 Clermont students deliver Valentine's Day joy to local frontline workers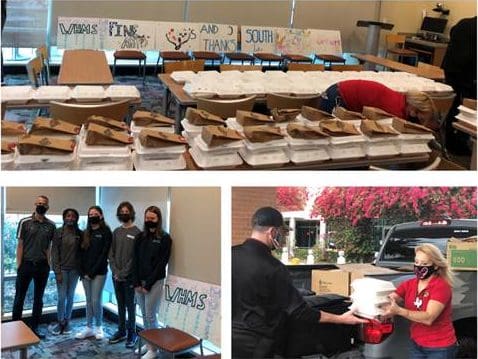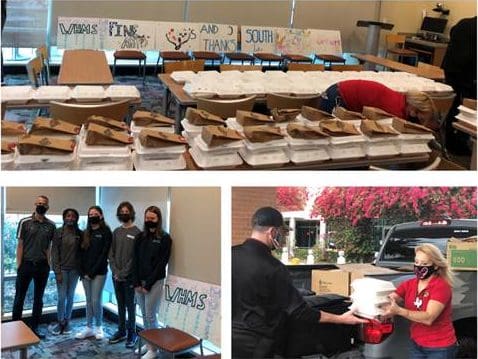 The Windy Hill Middle School Fine Arts Department used $2,000 of its concert proceeds to treat frontline workers at Orlando Health South Lake Hospital to free Valentine's Day meals from Texas Roadhouse Grill on Sunday.
Two hundred meals were delivered to the Clermont hospital on Sunday by restaurant staff, accompanied by Michael Tarquine, artistic director at the school.
"The Windy Hill Middle School Fine Arts Department created a vision and mission statement, dedicated to the belief that we have a responsibility to support and give back to the community that supports us," says Tarquine, a former entertainment manager at Universal Studios who started teaching 13 years ago. "Every year we look for the greatest opportunities to make a positive impact.  This year, without a doubt, we wanted to thank and support those who have given so much of themselves to the people of our community.  Our frontline workers are heroes, and deserve to be recognized for their monumental effort to comfort, treat, and care for the needs of others, above their own."
Tarquine and his students will perform in their "Spring Sing: From Now On, a Concert for the Frontline" at 6:30 p.m. on Feb. 18 with music and video packages that pay tribute to workers who have been helping the community through the pandemic for nearly a year now.
"We are always grateful to receive support from the community," says Lance Sewell, Orlando Health South Lake Hospital president. "Generous gestures like this help to remind our Team Members that the work they do is important and matters."
The concert is planned for the outdoor amphitheater at the school, 3575 Hancock Road in Clermont. It is open to the public. Tickets are $10 (free for children 5 and younger) and can be purchased on the school website at https://whm.lake.k12.fl.us/. Masks are required for performers and guests. Seating is limited to allow for social distancing.