College football just means more in the South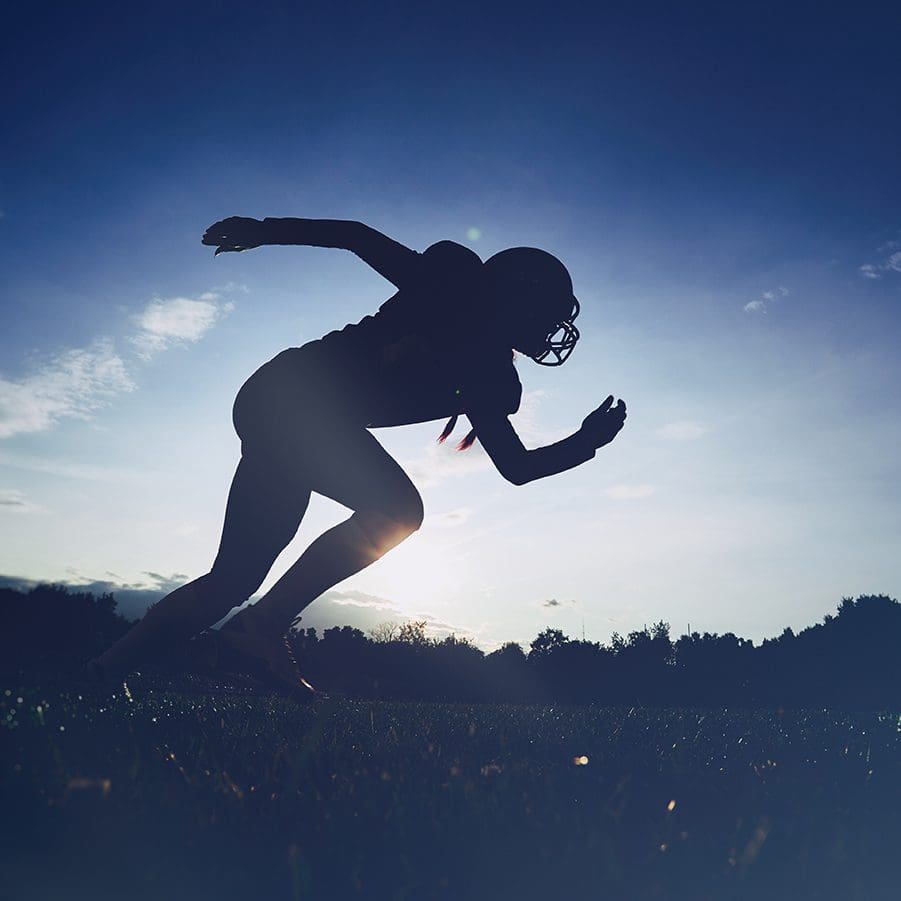 Thou Shalt Not Lose
When it comes to preparing students for life in the real world, nobody does it quite like Presbyterian College in South Carolina. 
The school . . . get this . . . offers a course called "Religion of SEC Football."
I can hear the professor now. "OK, class, open your bibles and turn to Psalms 108.13."
The professor reads the verse. "With God we will gain the victory, and he will trample down our enemies."
Then he lets out a loud "Go Gamecocks!"
All kidding aside, whoever formed this class understands something very important. In the South, conversations about great gridiron players and memorable games occur everywhere, at any time, all year long. Lack of football knowledge will likely earn you outcast status and lead to missed job opportunities.
You see, college football is undoubtedly a religion in the South. Saturday is the holy day when we gather, rejoice, and say "hallelujah" after each touchdown. We fanatics even bring God into the equation. Driving around the Sunshine State, you'll see bumper stickers that read: "God must be a Florida Gators fan because He made the sun orange and the sky blue." You'll see a similar bumper sticker driving around the Bluegrass State: "God must be a fan of the Kentucky Wildcats because the sky is blue and clouds are white."
Pinpointing the reason for our fanaticism is a little tricky, but we have our theories. Perhaps it has something to do with the Civil War. When Alabama or LSU wins a national championship on the gridiron, it avenges those crushing defeats suffered many years ago on the battlefield. Or maybe it's because the rest of the country places us near the bottom of the social totem pole. In their minds, we're illiterate, white-trash rednecks. But while we may not have as many doctorate degrees and big bank accounts as our Yankee critics, we will always have college football supremacy. 
The stats back that up. Universities located below the Mason-Dixon Line have won 16 of the past 17 national championships. In that same time span, five different SEC teams brought home the hardware. Name another conference in America that has five powerhouses capable of that. 
Of course, it's not always about winning. Even the occasional losing season doesn't stop fans such as the late Buddy Davidson from showing up every week for love of the game, love of the school, and love of the Deep South way of life. Before dying in 2022, Buddy attended 700 straight Auburn football games. 
Buddy understood that nothing defines Southern culture more than God, family, and college football. 
Students at Presbyterian College are learning that. And depending on the time of the year, not necessarily in that order. 
Is there a particular subject that you would like us to write about?
Give us a shout!
Is there a particular subject that you would like us to write about?
Give us a shout!
Is there a particular subject that you would like us to write about?
Give us a shout!
Akers Media Group's James Combs has been a staff writer for several local publications since August 2000. He has had the privilege of interviewing some of Lake County's many fascinating residents—from innovative business owners to heroic war veterans—and bringing their stories to life. A resident of Lake County since 1986, James recently embarked on a journey to lead a healthier lifestyle. He has lost 60 pounds and walks nearly five miles a day. In his spare time, he enjoys target shooting, skeet shooting and watching his beloved Kentucky Wildcats!
Share This Story!