Community members step up to bless one of their own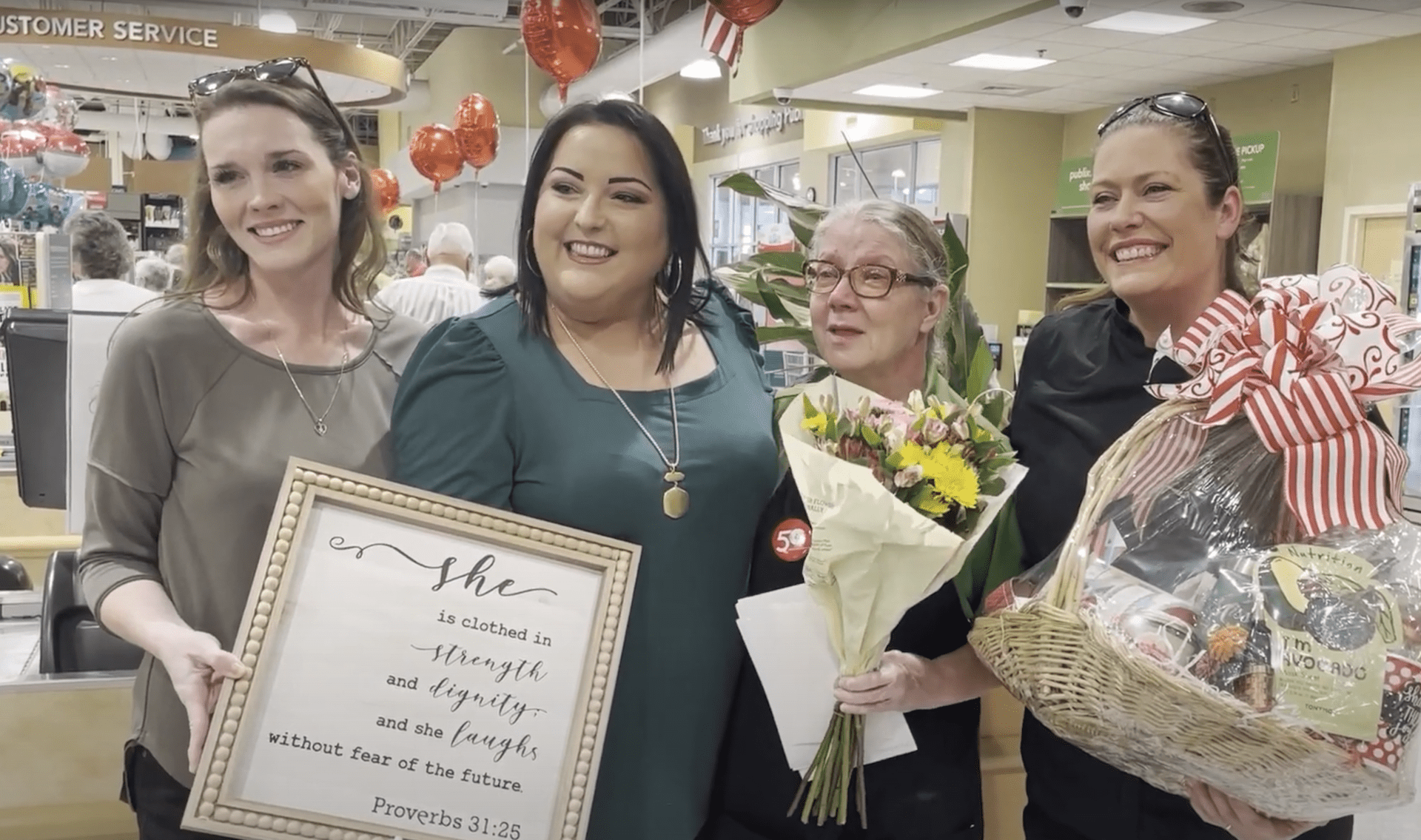 Community members step up to bless one of their own with a surprise visit to Publix.
If you frequent the Palm Plaza Publix in Leesburg, there's a good chance you've had the pleasure of being checked out by Sheila Shoemake—a popular cashier who's worked there for the past 16 years.
Word is that some people even make it a point to look expressly for Sheila. And long line or not, will gladly wait a few extra minutes if it means seeing her smile and conversing with her as she rings them up.
"Some customers I know more than others, but I think of them all as friends; my customer friends," Sheila says with the smile she's known for.
On Thursday however, Sheila was brought to tears after finding out what people really think about her.
"We wanted you to know how important you are to Leesburg, and how important you are to us, and how important you are to your community," Jessy Flinn, chef/owner of Leesburg's Gourmet Today, said to a somewhat confused Sheila after arriving at the store with a handful of other "customer friends" there to surprise her with gifts, cards, and hugs during her lunch break.
Every person in the group says they feel blessed to know the woman they lovingly call "Miss Sheila," and after hearing she endured a few year-end challenges, were there to simply bless her back.
"We posted on Facebook a simple thing about Miss Sheila and hundreds of comments poured in," Jessy explains to Miss Sheila, now in tears. "All these things are from people who love you and who appreciate who you are and what you do, and we're just so thankful for you."
"I know it's been a rough year, but you make the world better, so here you go," Jessy continues.
Through tears, Miss Sheila says she just loves talking with and getting to know her customers and feels amazed they went out of their way to do something so nice for her.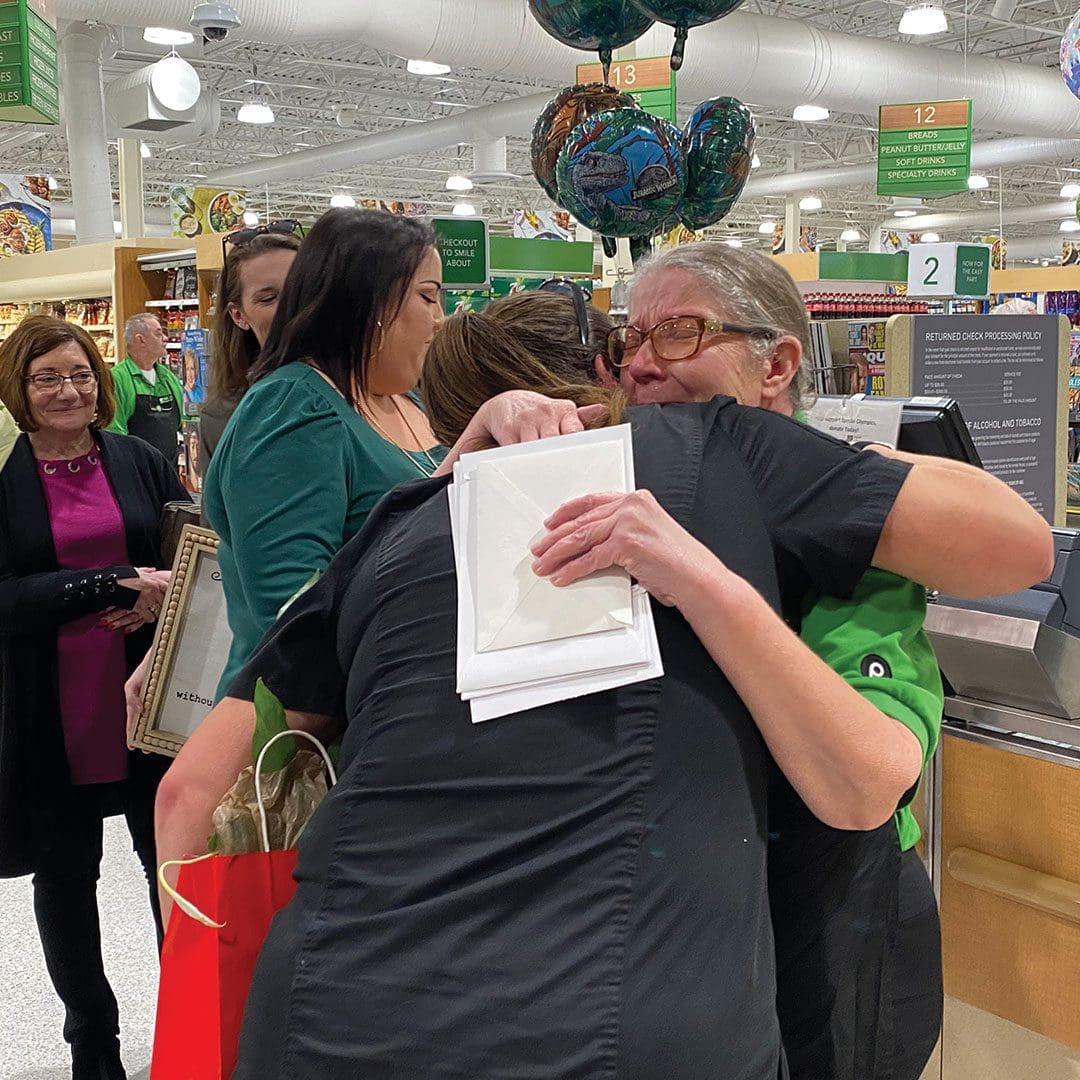 "This is the biggest surprise I've ever had. So sweet, so sweet," Sheila says. "I'll never forget this day."
In talking with Jessy and Jayme Johnson, another community leader who helped coordinate the day, the gesture all started with a Meme Jayme shared via Facebook with her followers last month.
"If your local Publix doesn't know who you are, that's not your Publix," the meme Jayme shared on Dec. 26 reads.
The comment Jayme added to it, says: "Always gotta go through Miss Sheila's line!"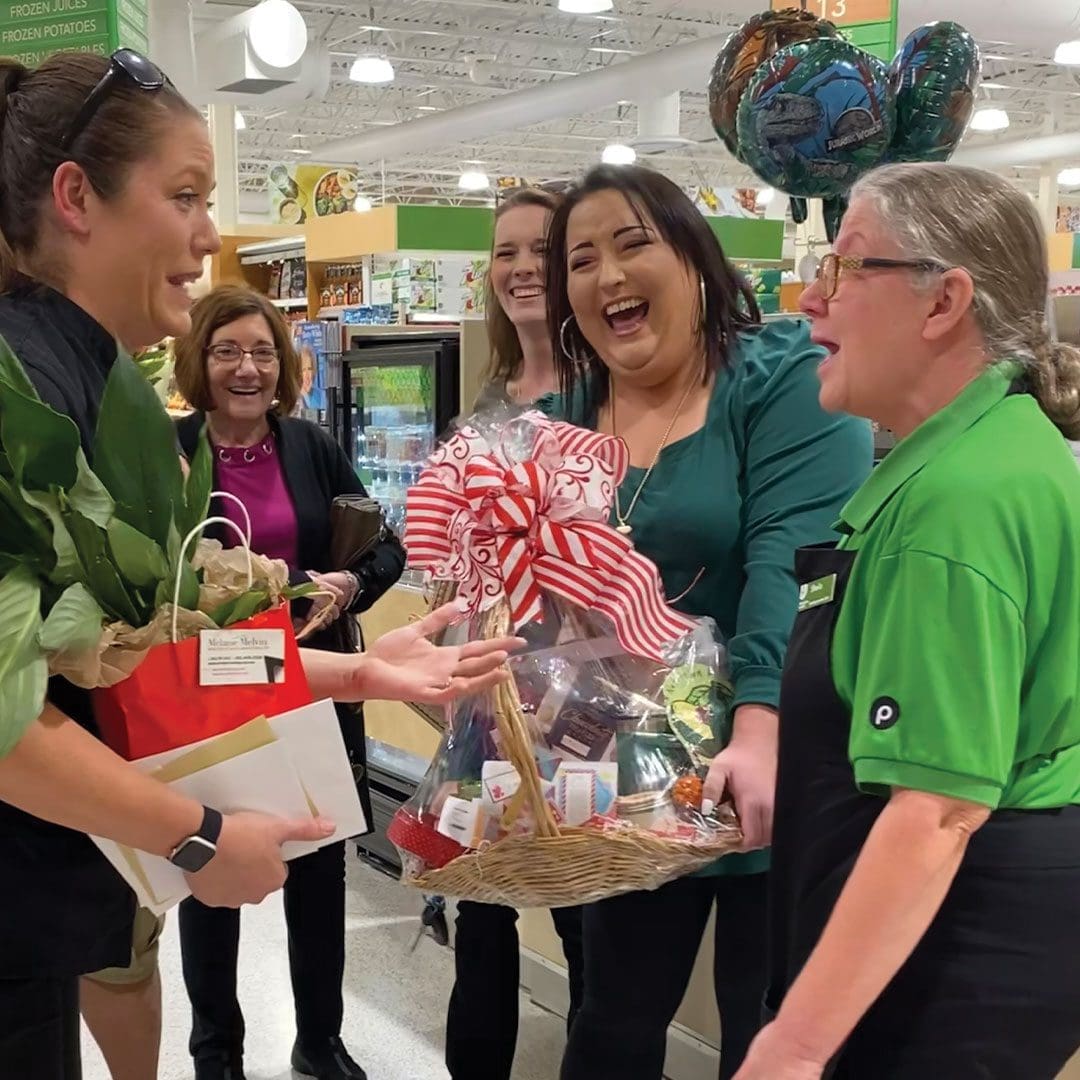 Jessy was the first to comment on Jayme's post and writes, "Shoot, Miss Sheila knows more about my family and business than half of Leesburg."
Dozens of people after that began expressing their thoughts about Miss Sheila, posting, "I love her," "She's so sweet," and describing her as "an angel," "a Leesburg icon," "the best," and more.
Then, after noticing Miss Sheila absent earlier this month and finding out she'd faced a few health challenges as of late, Jessy posted her idea to help Sheila out, which is when Facebook went crazy.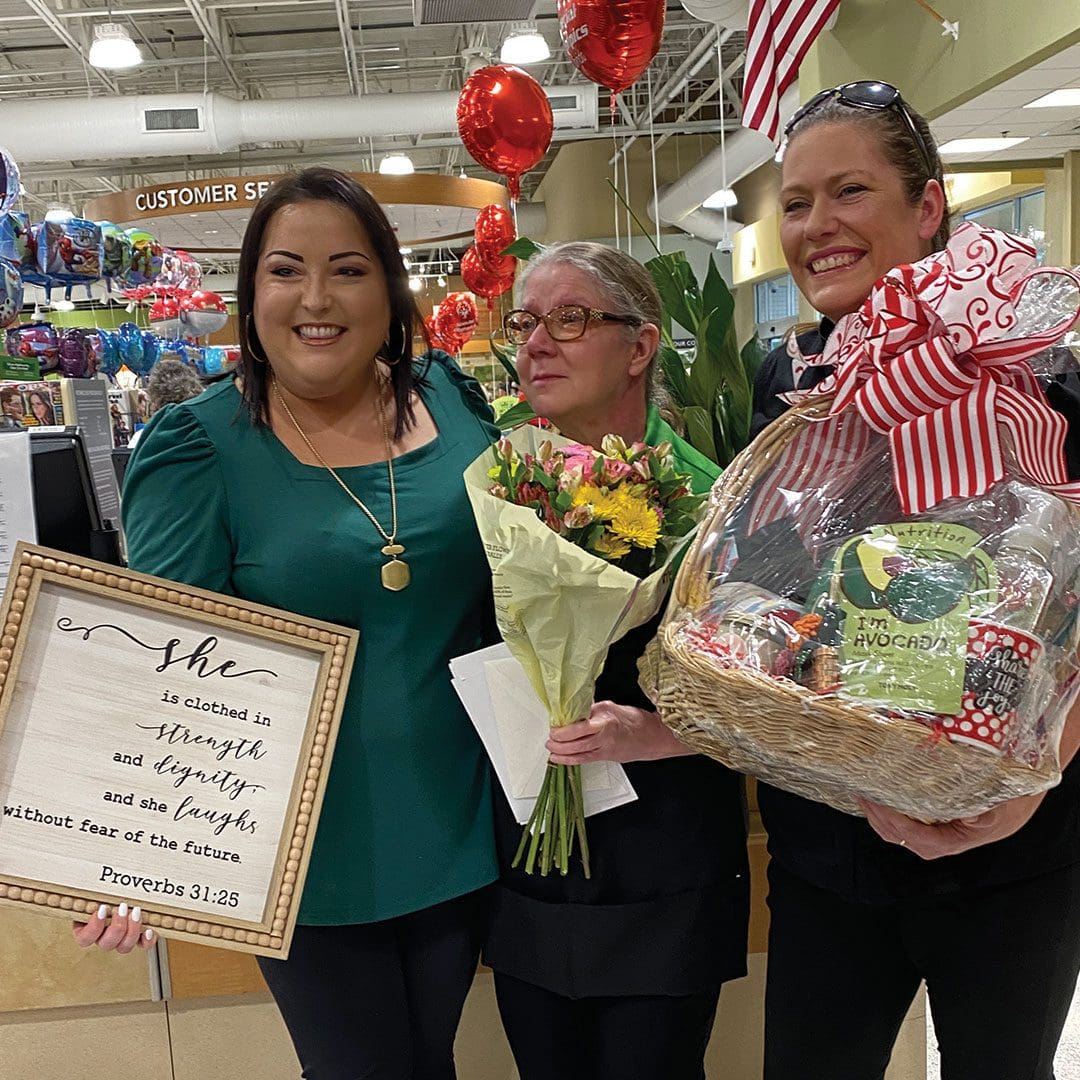 "It just took off like a rocket… It shows you the people of Leesburg really care.
There are so many hometown people that know what this means, that they would want this done for their own grandmother." Jayme says. "It's like that old southern lifestyle that you take care of one of your own, and Miss Sheila is one of our own."
Jayme continues: "I thought Miss Sheila was my Publix Grandma, but she's literally everyone's Publix Grandma."
Jessy says she's glad they were able to pull off the surprise and is pleased so many people stepped up to show Miss Sheila how much she means to them.
"People like her change the world," says Jessy. "We need more Sheilas in the world, that's for sure!"
As for Miss Sheila, she says the only thing she wishes is that her three children could have been there to witness the wonderful moment.
"I think they would be really proud of me," Sheila says, adding that her plan was to call and tell them all about it as soon as her shift ends. "I never imagined anything like this ever happening to me."
Originally from Nogales, Arizona, Roxanne worked in the customer service industry while writing independently for years. After moving to Florida in 1999, Roxanne eventually switched her career path to focus more on writing and went on to become an award-winning reporter for The Daily Commercial/South Lake Press newspapers for 16 years prior to coming on board with Akers Media as a staff writer in July 2020 – her dream job come true.
Share This Story!