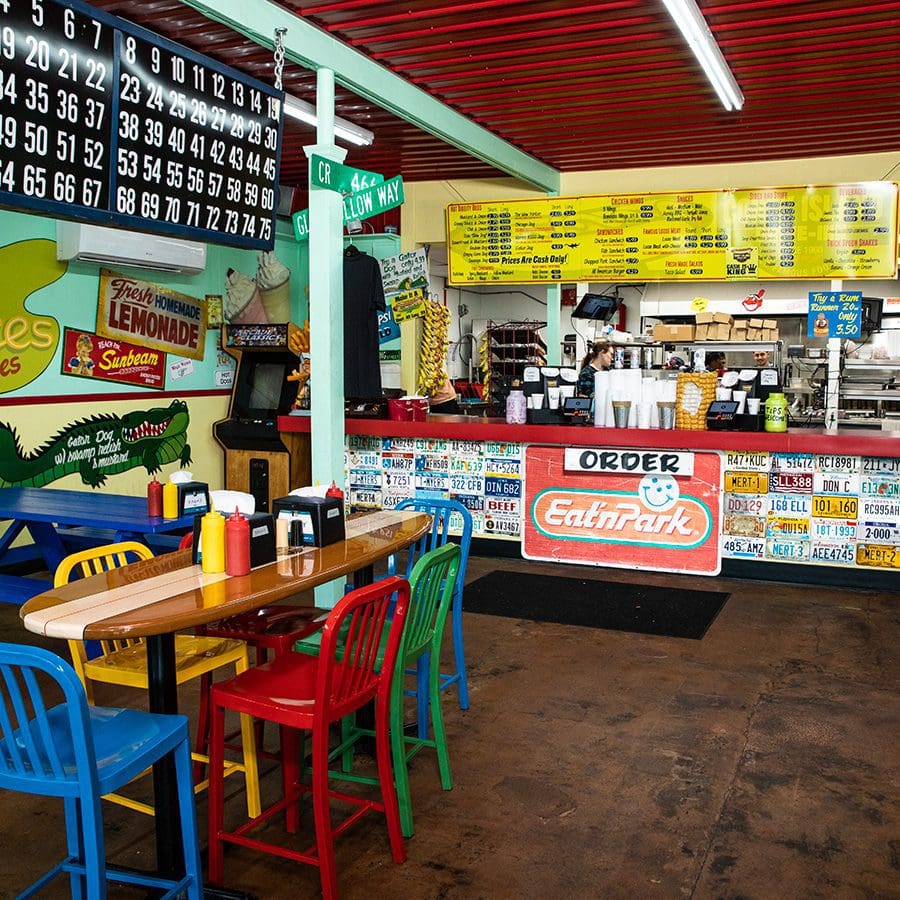 Doggone delicious
Relish an American food phenomenon at Coney Island Drive-Inn.
It's always fun to search for the top dog. 
That is why I eagerly anticipated my inaugural journey to Coney Island Drive-Inn, a Brooksville staple since 1960 that recently opened a location in Wildwood. 
Cities across the U.S. claim ownership of special hot dog styles, and Coney Island Drive-Inn has added several of those popular styles to its menu. Every dog has its day, and at this restaurant, the famous Chicago Dog is still having its day. I quickly figured out why it's the restaurant's best seller.
A Chicago-style hot dog is not only a culinary creation, but also an aesthetic one. A steamed, poppy seed bun cuddles the juicy all-beef hot dog, which is coated with neon-green relish and garden-fresh tomatoes running the length of the bun. Sport peppers are neatly nested atop the hot dog, while a dill-pickle spear lays parallel to the meat. And there's that squiggly line of yellow mustard.
Just one bite. That's all it took to realize Michael Jordan, Harrison Ford, and Robin Williams weren't the only good things to come out of the Windy City. The ingredients danced together, forming a delicious blend of flavors. Biting into the sport peppers was a real treat, as the juice squirted open and oozed throughout my mouth, providing a nice level of medium heat. With the diversity of toppings, each bite provides a different flavor profile, ranging from sweet and sour to bitter and savory.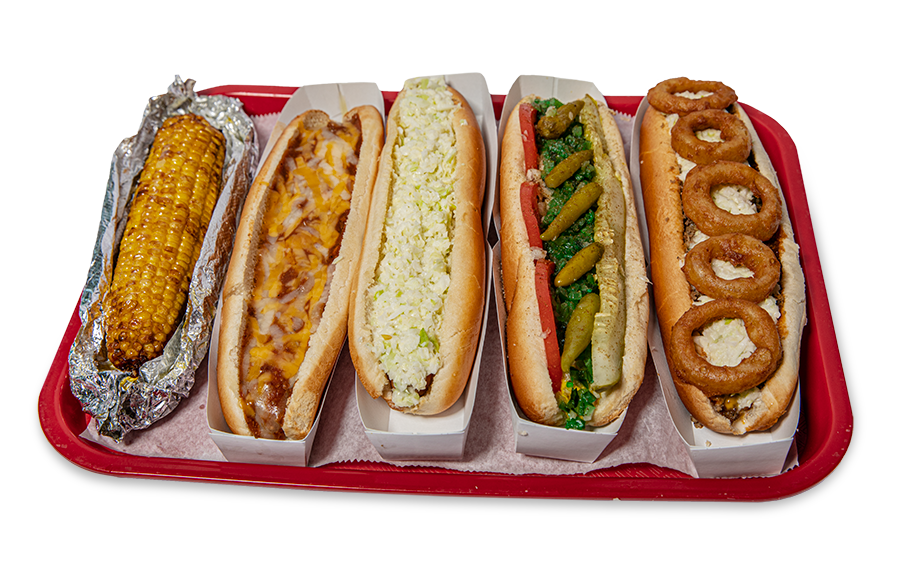 Of course, some locals may be turned off by a hot dog created by those darn Yankees. Never fear. Coney Island Drive-Inn offers hot dogs with a bit more Southern flair. One of them is the Gator Dog, featuring alligator meat, smoked sausage, swamp relish, and spicy mustard. 
Another option is Norm's Big Dog, the restaurant's second-most popular hot dog. This one intrigued me so much that I couldn't resist ordering it. It is topped with loose meat, chili, and cheese. It also comes with two other ingredients I never imagined on a hot dog—slaw and onion rings. No, that's not a typo. Honestly, the golden-brown onion rings looked so delicious that I considered picking them off and eating them individually. Ultimately, I left them alone and was pleasantly surprised how well they blended with the other ingredients. Who would've thought? 
Here's an important tip. The hog dogs are served in white boats. Continue sliding a small portion of the hog dog out of the boat with each bite. Like a big dummy, yours truly lifted the entire hot dog out of the boat and ended up leaving a mess on the table … and my shirt. 
Don't fret if you're not a hot dog connoisseur. The menu offers plenty of other options, including chicken wings in a variety of flavors, salads, loose-meat sandwiches, fish and chicken sandwiches, and char-grilled burgers. Fridays attract many people for the popular fish box, which features 8- or 10-ounce white fish with french fries and coleslaw. Panko-crusted shrimp and fried clams can be added for an additional charge.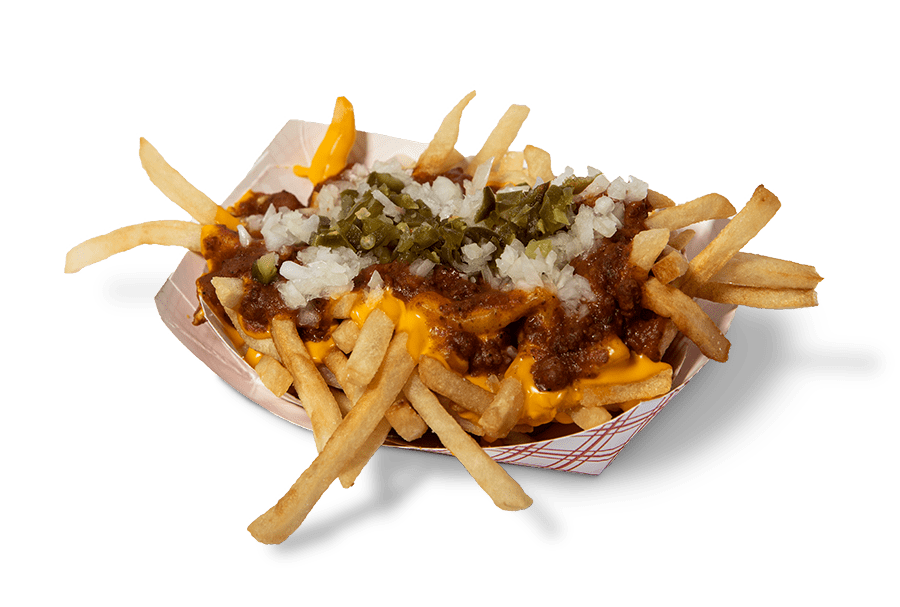 These classic American favorites are enjoyed in an environment reminiscent of 1950s diners. A vintage gumball machine with colorful gumballs is placed near the counter, while old license plates from different states hang on the wall. Guests will also see pictures of historic icons like clumsy deputy Barney Fife and cartoon character Betty Boop. Visitors certainly cannot miss the life-size sculpture of Elvis Presley playing a guitar. In fact, rumor has it that the King visited the restaurant's Brooksville location in the early 1960s. 
Overall, my experience was outstanding. The food was served within five minutes, the service was stellar, and I learned that hot dogs can be enjoyed in a variety of styles. 
With the restaurant's steady stream of new and regular customers, it's apparent a hot dog revolution is sweeping through Wildwood. 
Coney Island Drive-Inn definitely cuts the mustard. 
Akers Media Group's James Combs has been a staff writer for several local publications since August 2000. He has had the privilege of interviewing some of Lake County's many fascinating residents—from innovative business owners to heroic war veterans—and bringing their stories to life. A resident of Lake County since 1986, James recently embarked on a journey to lead a healthier lifestyle. He has lost 60 pounds and walks nearly five miles a day. In his spare time, he enjoys target shooting, skeet shooting and watching his beloved Kentucky Wildcats!
Share This Story!