Contest for 7th Annual Gift of Hearing Now Open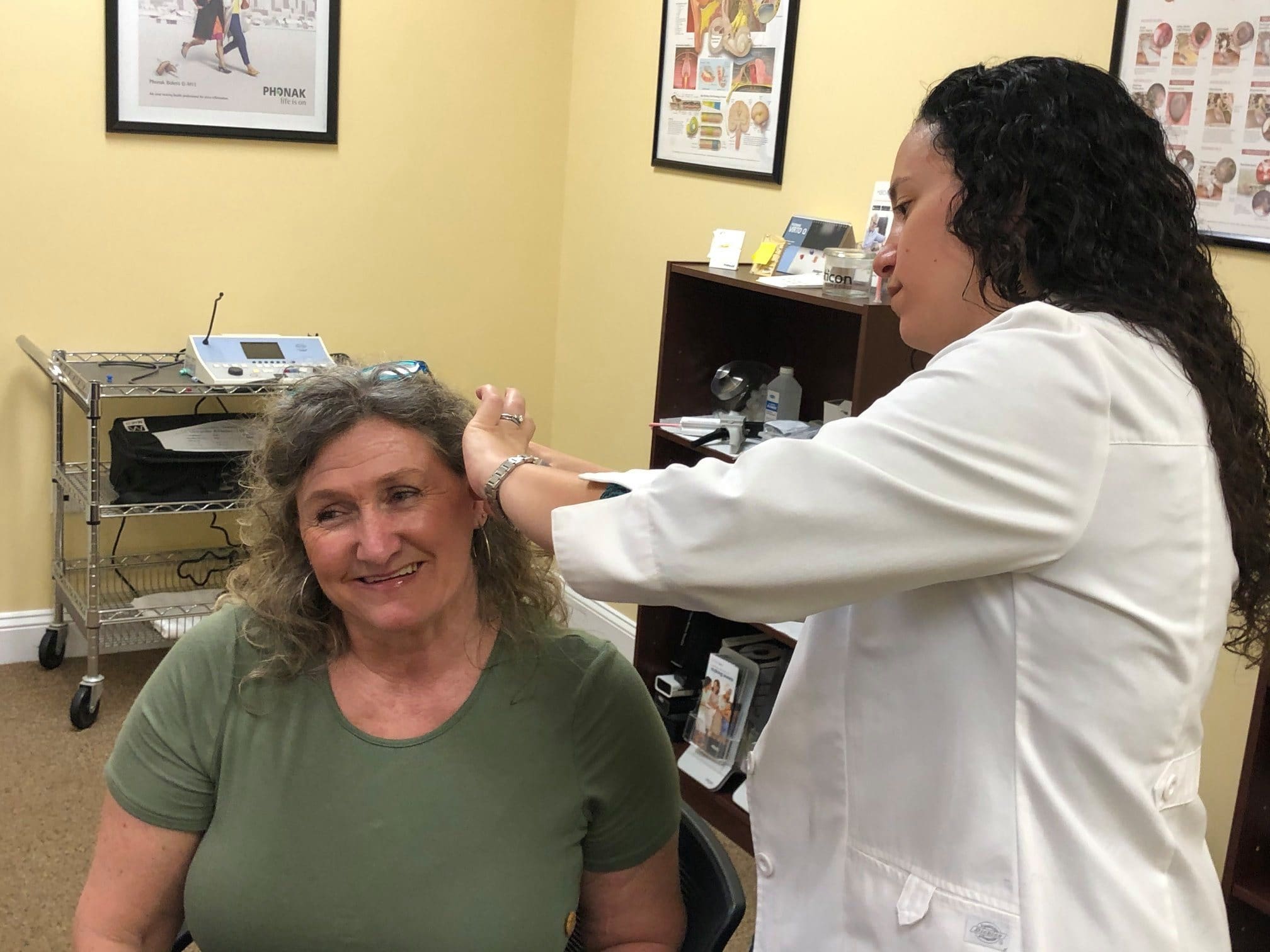 Dr. Kristen Weinbaum, owner of Precision Hearing in Clermont, is proud to unveil the seventh annual Gift Of Hearing Contest, spreading the joy of hearing this holiday season.
For six consecutive years, this heartfelt initiative has profoundly impacted countless lives by providing the precious gift of hearing. Dr. Weinbaum, who herself copes with hearing loss, shares her heartfelt mission.
"It warms my heart to know that I've made a difference in so many people's lives," she says. "I feel truly blessed to run a successful business that has helped numerous individuals regain their hearing."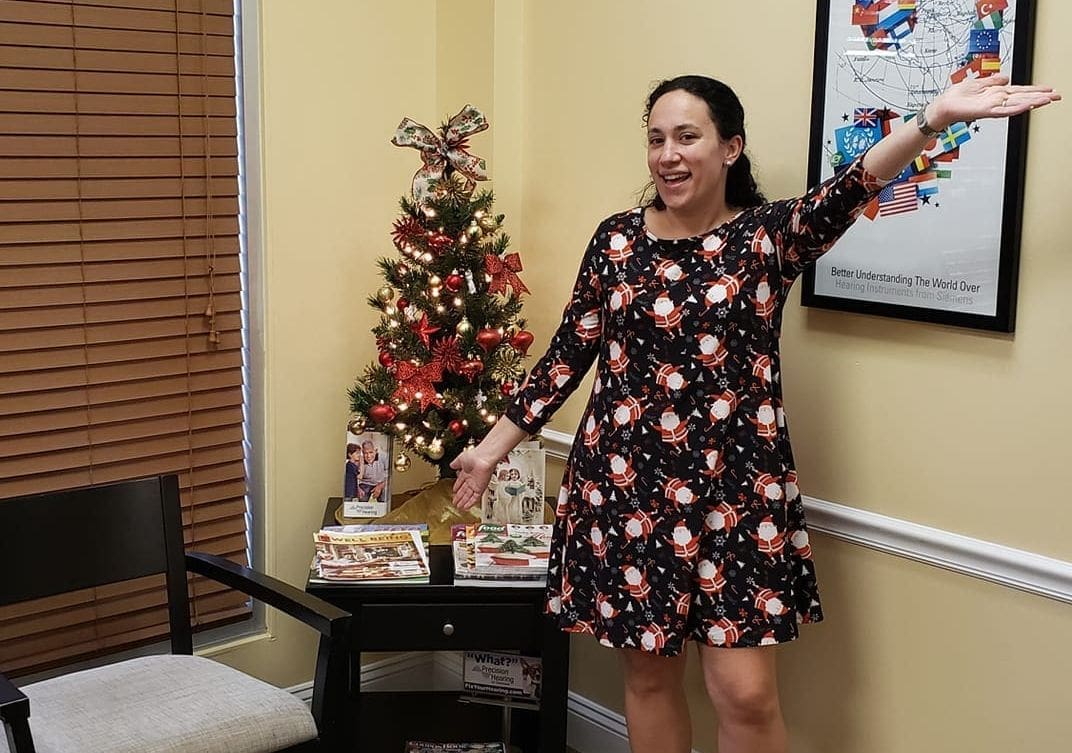 The seventh annual Gift of Hearing contest will run from November 1 to December 8. This contest is designed to offer one deserving individual within the community the opportunity to receive the gift of hearing, winning a brand-new pair of digital hearing aids.
The lucky recipient will be awarded the state-of-the-art Oticon Real Hearing Aid, a device that restores the authentic sounds of life with precision and balance. It employs technology that aligns with the brain's natural sound processing, granting better access to the complete soundscape and heightened awareness, engagement, and focus in real-world environments. With improved speech clarity and reduced wind and handling noise thanks to the Wind & Handling Stabilizer, this hearing aid enhances the overall hearing experience.
Returning this year as an integral part of the contest, Precision Hearing is excited to announce its continued partnership with LovExtension, a non-profit organization dedicated to enhancing the quality of life for seniors and disabled adults in Lake County and the Villages, especially those lacking family support. LovExtension focuses on addressing their emotional, nutritional, and social needs, spreading holiday cheer by providing essential support.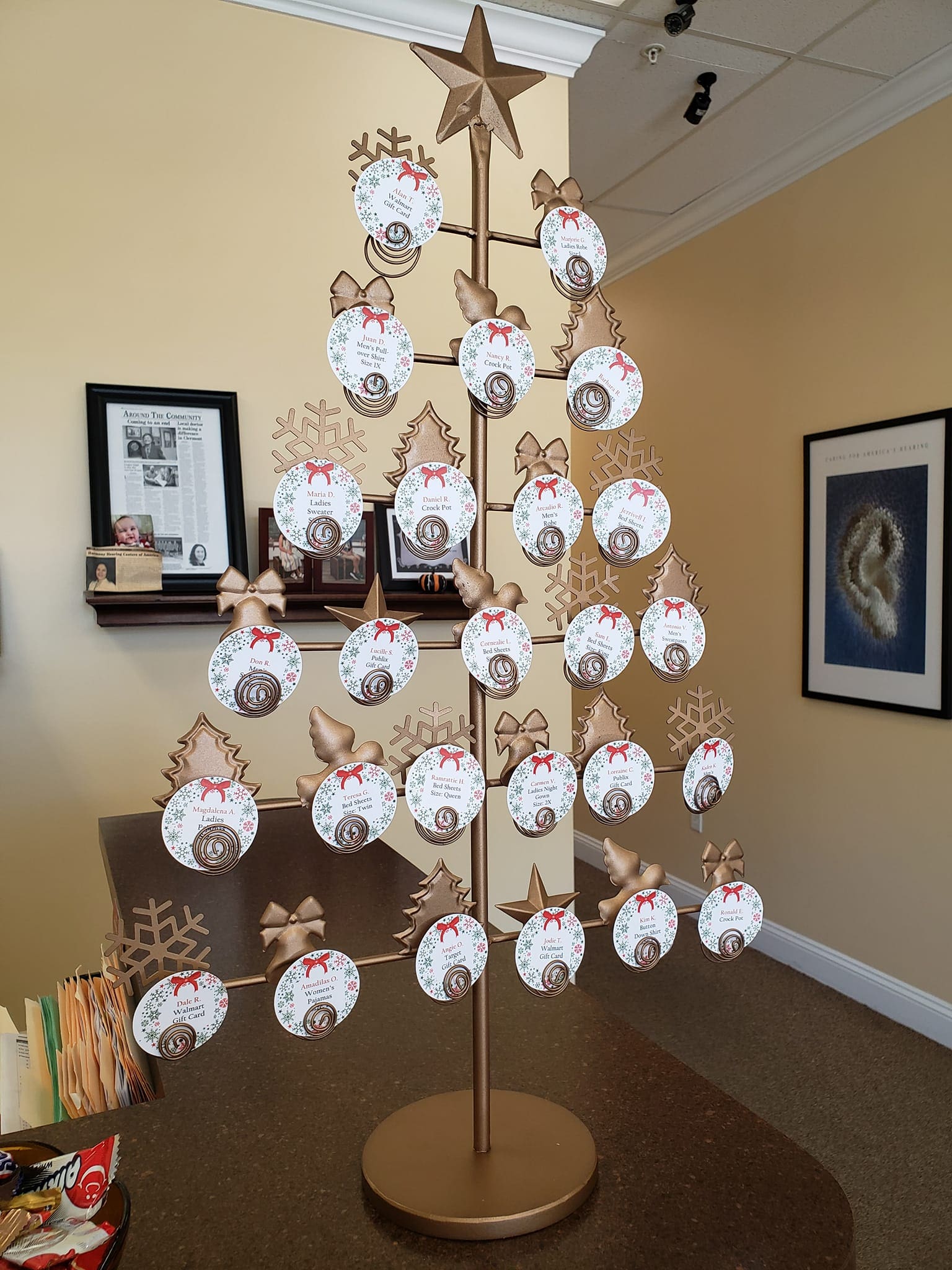 A Giving Tree has been set up in the Precision Hearing waiting room, adorned with cards, each listing a gift requested by an older adult. Patients are encouraged to select one or more cards, purchase the specified gifts, and contribute to wrapping them or even offer their own gifts. These presents hold special significance for older adults who often battle loneliness and isolation, particularly during the holiday season, and may receive no other gifts. All wrapped gifts will be personally delivered to the recipients by Christmas.
"While we often see toy drives for children during the holidays, older adults can be an overlooked group," Dr. Weinbaum says. "Many seniors live alone and feel the pangs of loneliness, especially around this time of year. Just as every child deserves a gift at Christmas, I wanted to address the needs of older adults who may otherwise go without."
Hearing loss can create a profound disconnect between individuals and their loved ones, especially noticeable during holiday gatherings. Dr. Weinbaum hopes to offer someone the opportunity to reconnect with their loved ones this festive season.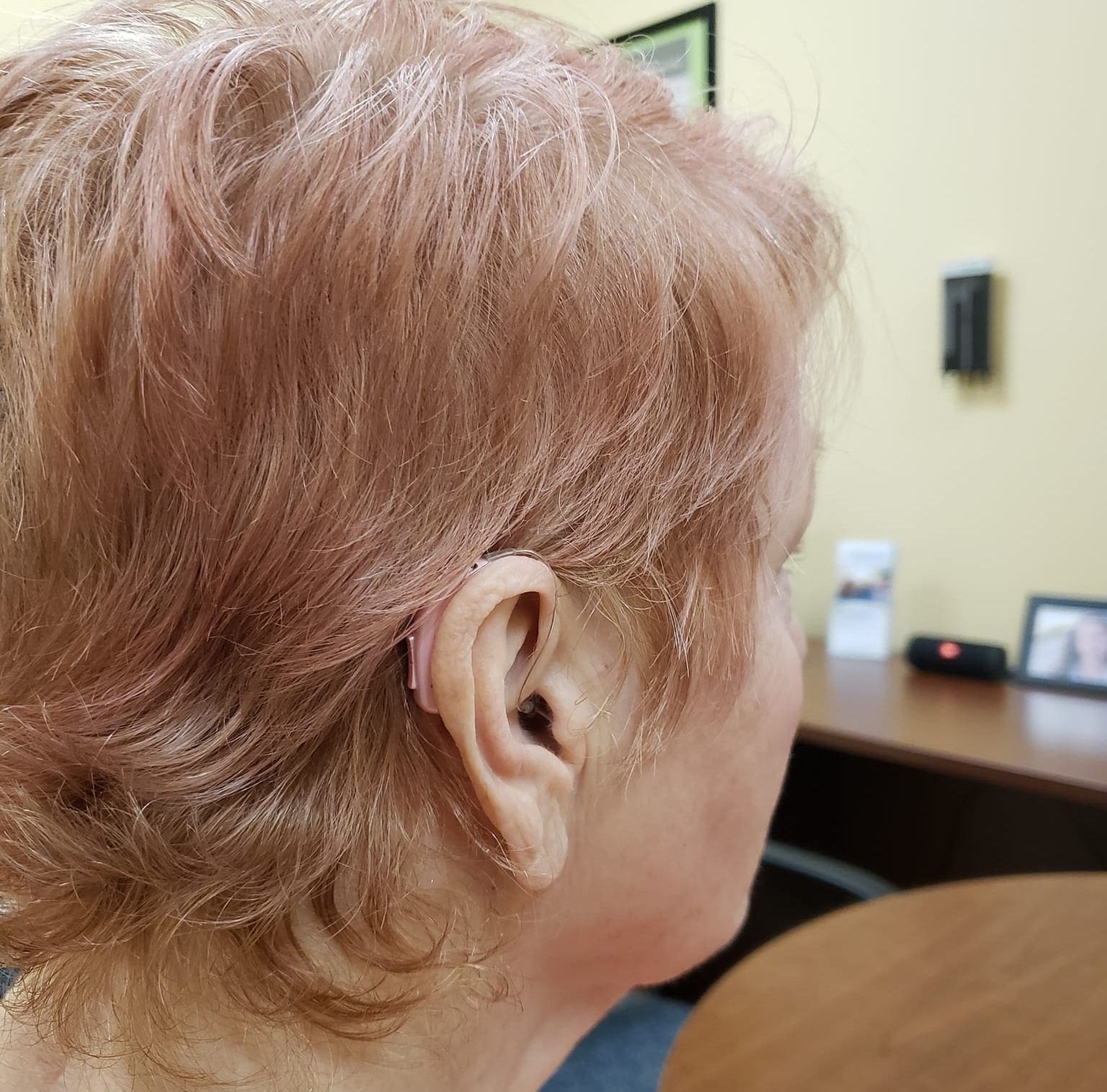 Unfortunately, hearing aids, despite being essential for health, often take a backseat to other priorities. Over 48 million Americans report some degree of hearing loss, but only 1 in 6 people who need hearing aids currently have hearing aids. Hearing impairments have long been linked to mental health struggles, with depression being a significant concern across all age groups. The inability to communicate effectively can lead to anxiety, anger, frustration, paranoia, and emotional instability.  Even just a mild hearing loss can lead to a doubling of dementia risk due to the increased strain on the brain from constantly trying to hear and listen with a hearing loss.  A long-term, large-scale study just published in July 2023 confirmed that wearing hearing aids slows cognitive decline by 48%. 
Dr. Weinbaum says, "Those suffering from hearing loss are even less likely to engage in social activities, leading to isolation and compounding their difficulties."
Individuals wishing to share their personal story can do so by sending it to Precision Hearing, describing why they or someone they know would benefit from winning a pair of hearing aids and has been unable to obtain them due to financial difficulties. Stories can be shared via email at drweinbaum@precisionhearingfl.com, submitted through www.giftofhearing.net, or sent by mail to Precision Hearing, 4331 S. Highway 27, Clermont, FL, 34711.
 "Making a difference in people's lives is my passion," Dr. Weinbaum says.  "Sometimes it's small, sometimes it's significant. But I get to help people every day, and occasionally, the results are immediate when I turn on a patient's hearing aids for the first time. It's incredibly fulfilling. I love what I do, and with this contest, I hope to make a profound impact on someone's life once again this year."
Originally from the small town of Berryville, Arkansas, Cindy has become a multimedia specialist in journalism, photography, videography and video editing.
She has a B.S. in Communications from the University of Central Arkansas and is a correspondent for The Daily Commercial, LakeFront TV and Beacon College's PBS talk show, "A World of Difference," where she received an Anthem Award and Telly Award.
When she isn't working, Cindy spends time with her husband, Ryan, and son, David, traveling and taking photos of landscapes and wildlife.
Share This Story!