Country Artist Michael Ray honors late grandfather at Eustis ceremony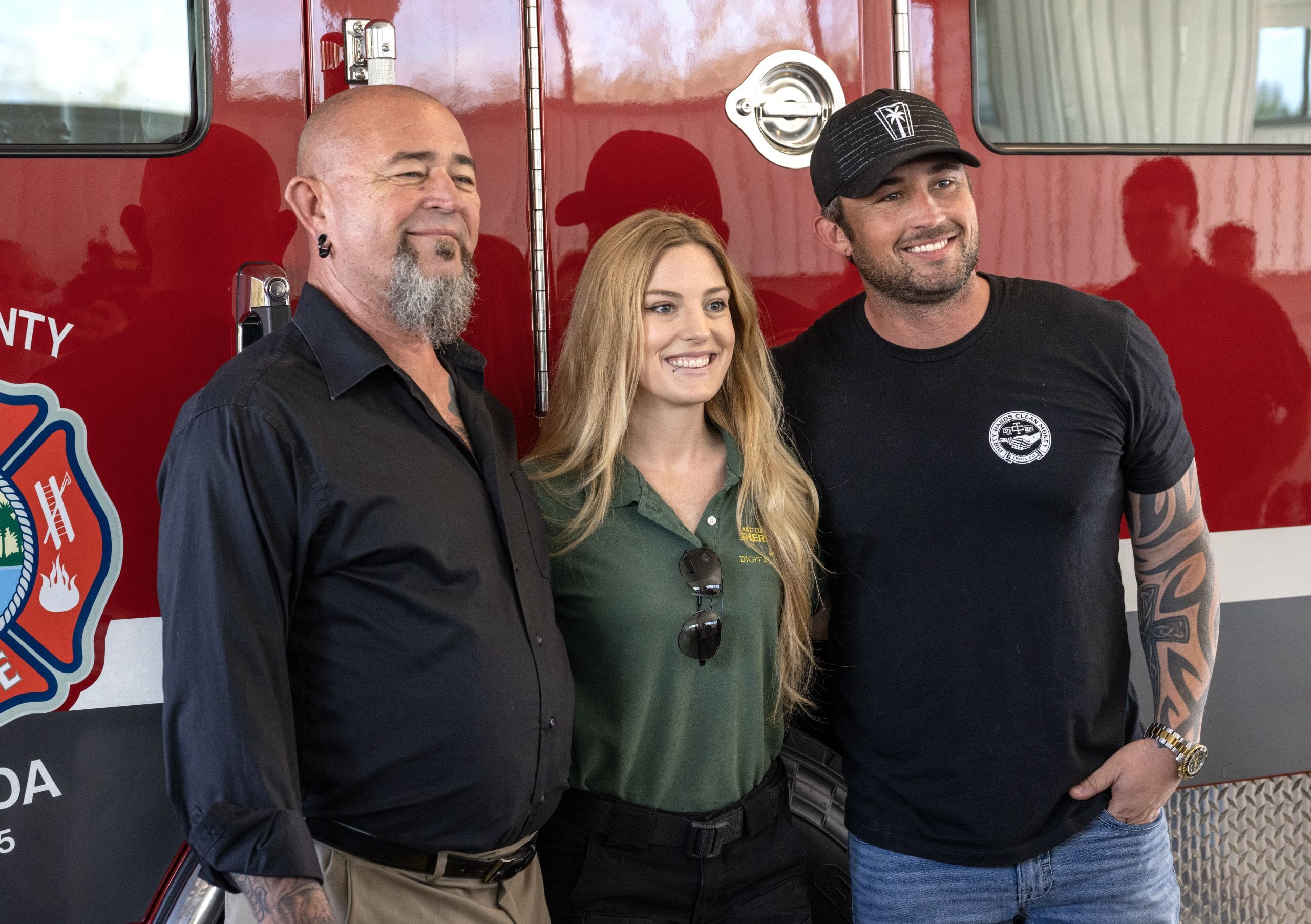 Country Artist Michael Ray honors late grandfather at Eustis ceremony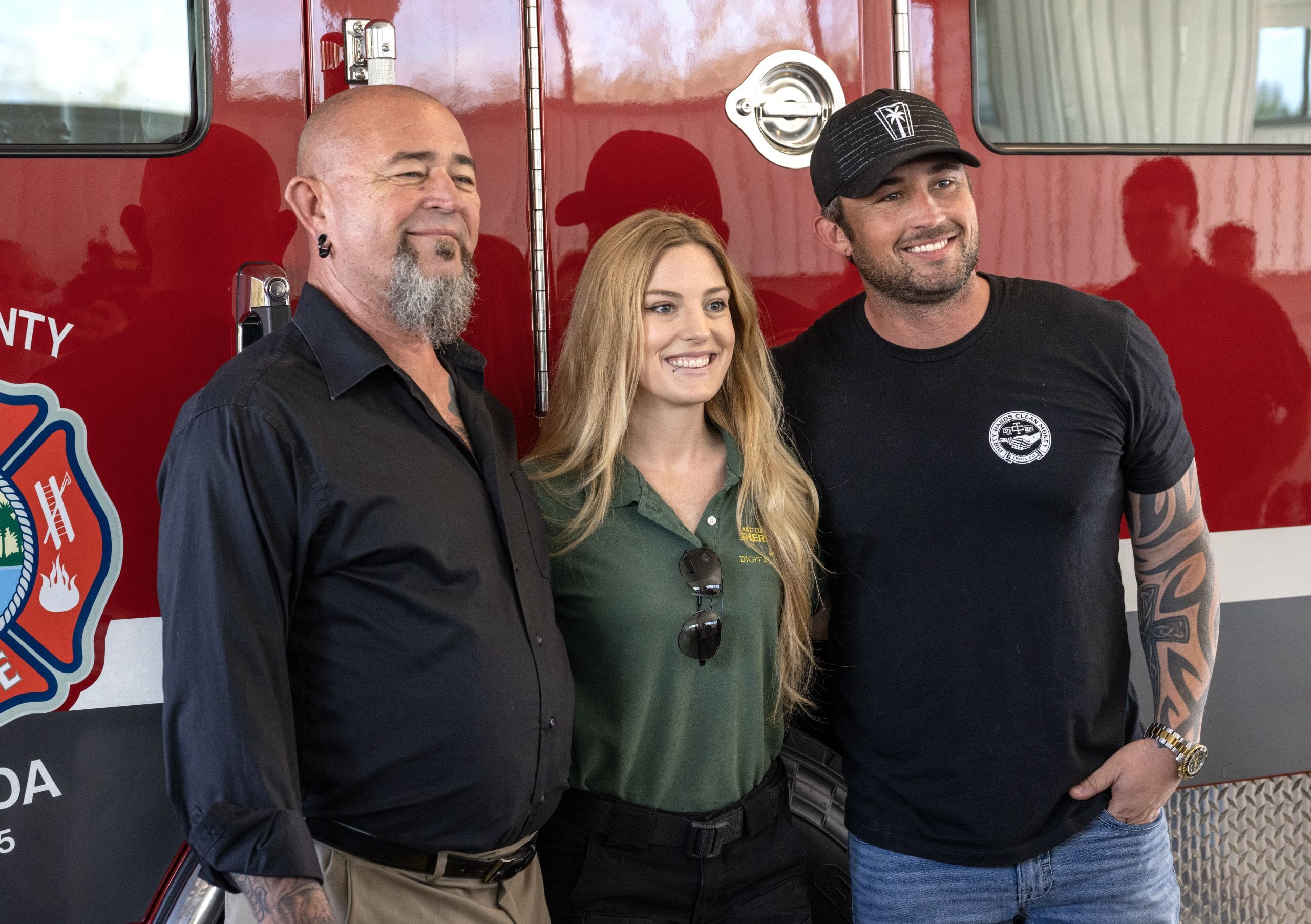 Award-winning Country music artist Michael Ray has had multiple top hits including "Kiss You in the Morning," "Think a Little Less" and most recently, "Whiskey and Rain." The Eustis native attributes much of his success to the person who taught him how to play guitar at nine years old – his grandfather Amos Roach. 
On Monday, Michael returned to his hometown to honor his late grandfather at a dedication ceremony by the Lake County Fire Rescue.
"He was never the guy that wanted the spotlight," Michael says. "He was always the first to lend a helping hand. I have so many memories with him running around this area. It means lot to me and my family for our community to honor him."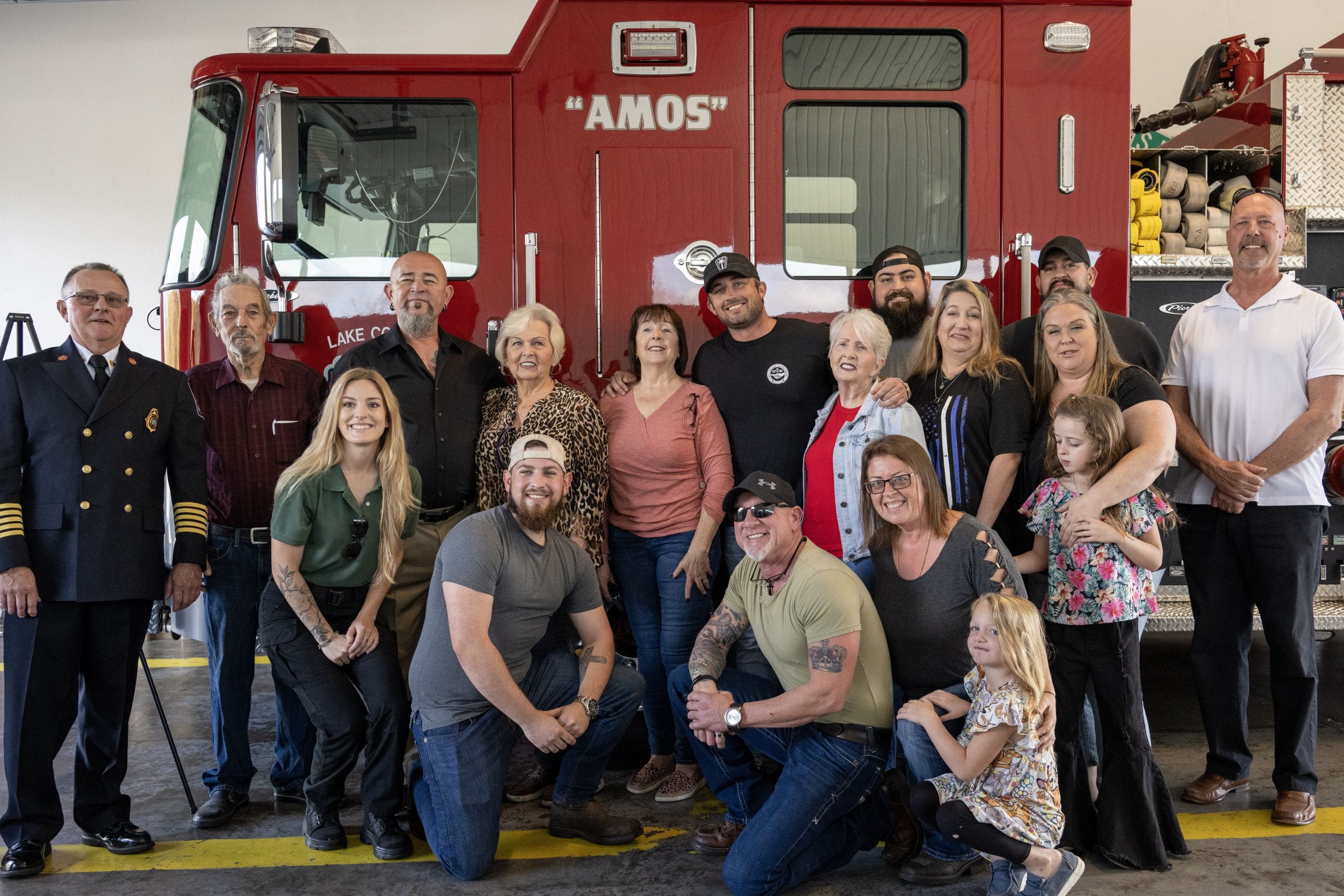 Lake County Fire Station 21 in Eustis dedicated their new fire truck in honor of Amos. Michael attended alongside his family who have a rich history in Eustis. As his father, Jerry Roach, revealed the name "Amos" on the side of the new fire engine, Michael was visibly moved. Not because it was all bells and whistles, or shiny clean, but because the name emblazoned on the side immediately transported him back to all the special times he had with his grandfather.
"We used to joke that he was the most famous person we knew because everyone in town knew him," Michael says. "He put a lot of time and love in this community and especially this fire station."
Amos built a makeshift fire station off Ranch Road in Eustis before Station 21 was built in 1987. He donated the land for the station and served as fire captain for several years. He was a retired Army veteran and was known to many as the "telephone man" having worked for the local phone company. He passed away in 2015.
To Michael, he was the inspiration to his music career. He began playing in his grandfather's band in fourth grade and by 17, they were playing gigs multiple nights a week.
The two often talked about Michael's career and dreamed of one day playing at the Grand Ole Opry. In 2015, Michael signed with Warner Music Nashville and made his Grand Ole Opry debut, one month after his grandfather's passing. Michael took the stage with his grandfather's guitar in hand. 
"Honoring him today means the world to me and my family," Michael says. "For this to come full circle from a station that meant so much to him is incredible."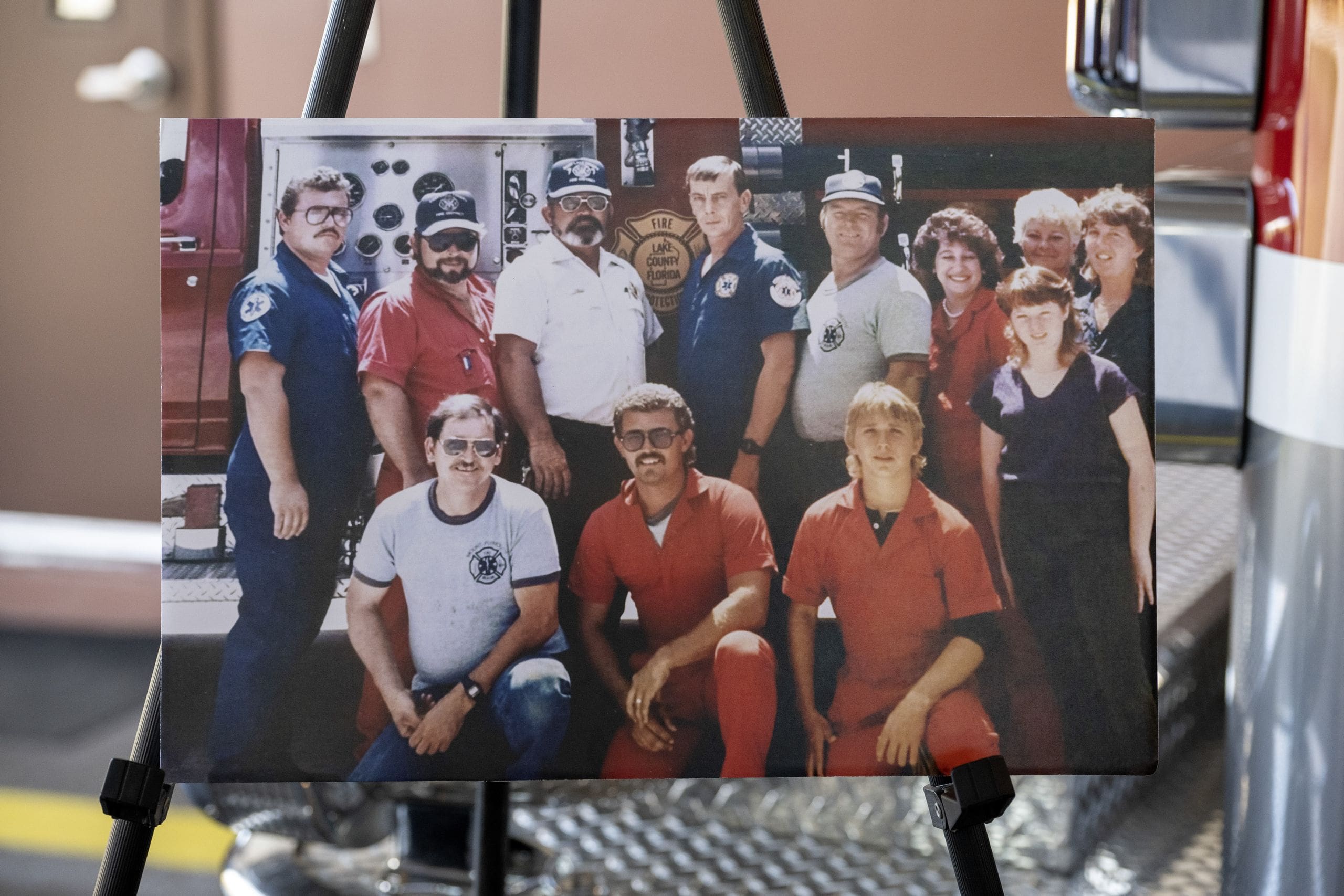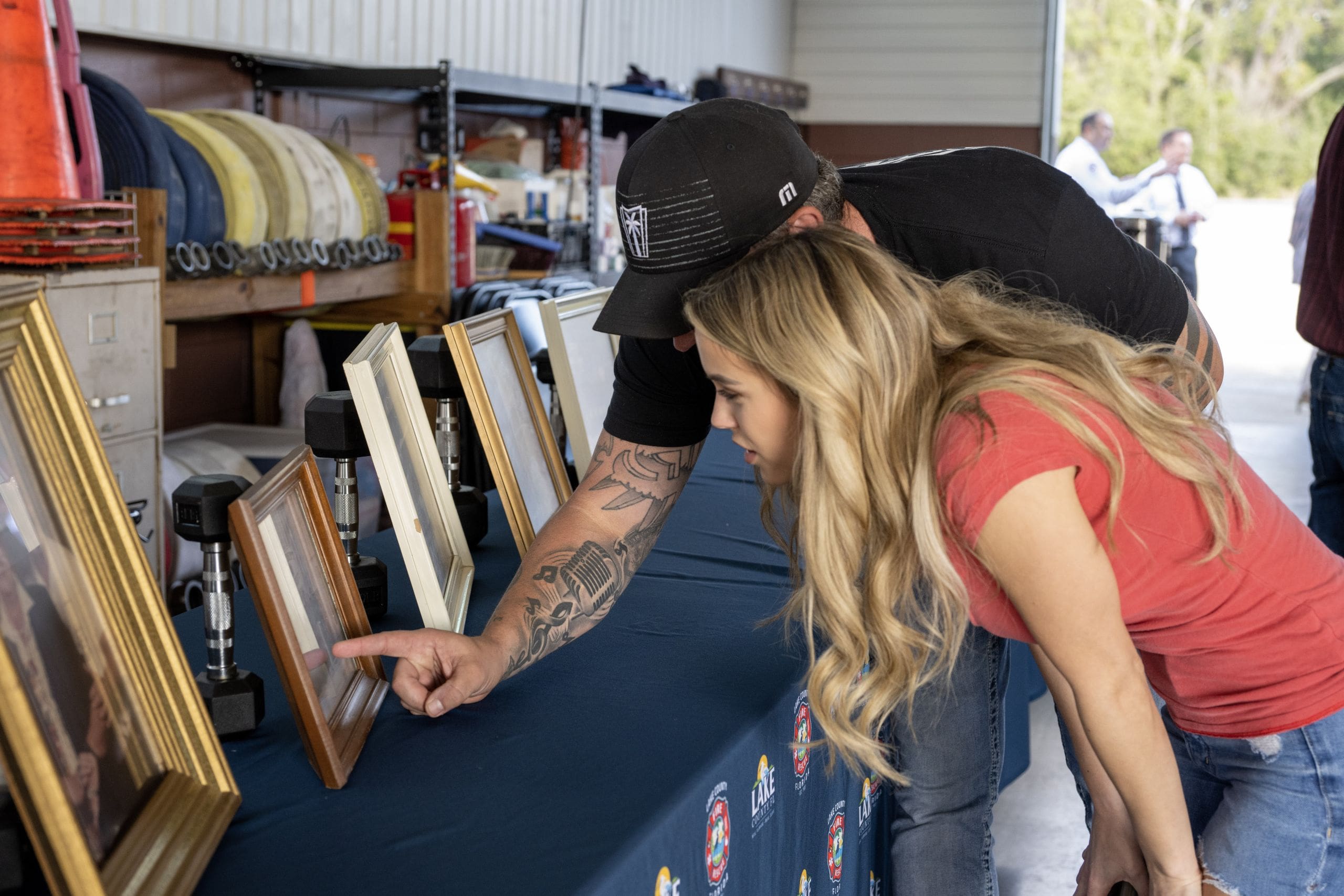 Originally from the small town of Berryville, Arkansas, Cindy has become a multimedia specialist in journalism, photography, videography and video editing.
She has a B.S. in Communications from the University of Central Arkansas and is a correspondent for The Daily Commercial, LakeFront TV and Beacon College's PBS talk show, "A World of Difference," where she received an Anthem Award and Telly Award.
When she isn't working, Cindy spends time with her husband, Ryan, and son, David, traveling and taking photos of landscapes and wildlife.
Share This Story!