County, State officials kick off Hurricane Ian Disaster Relief Drive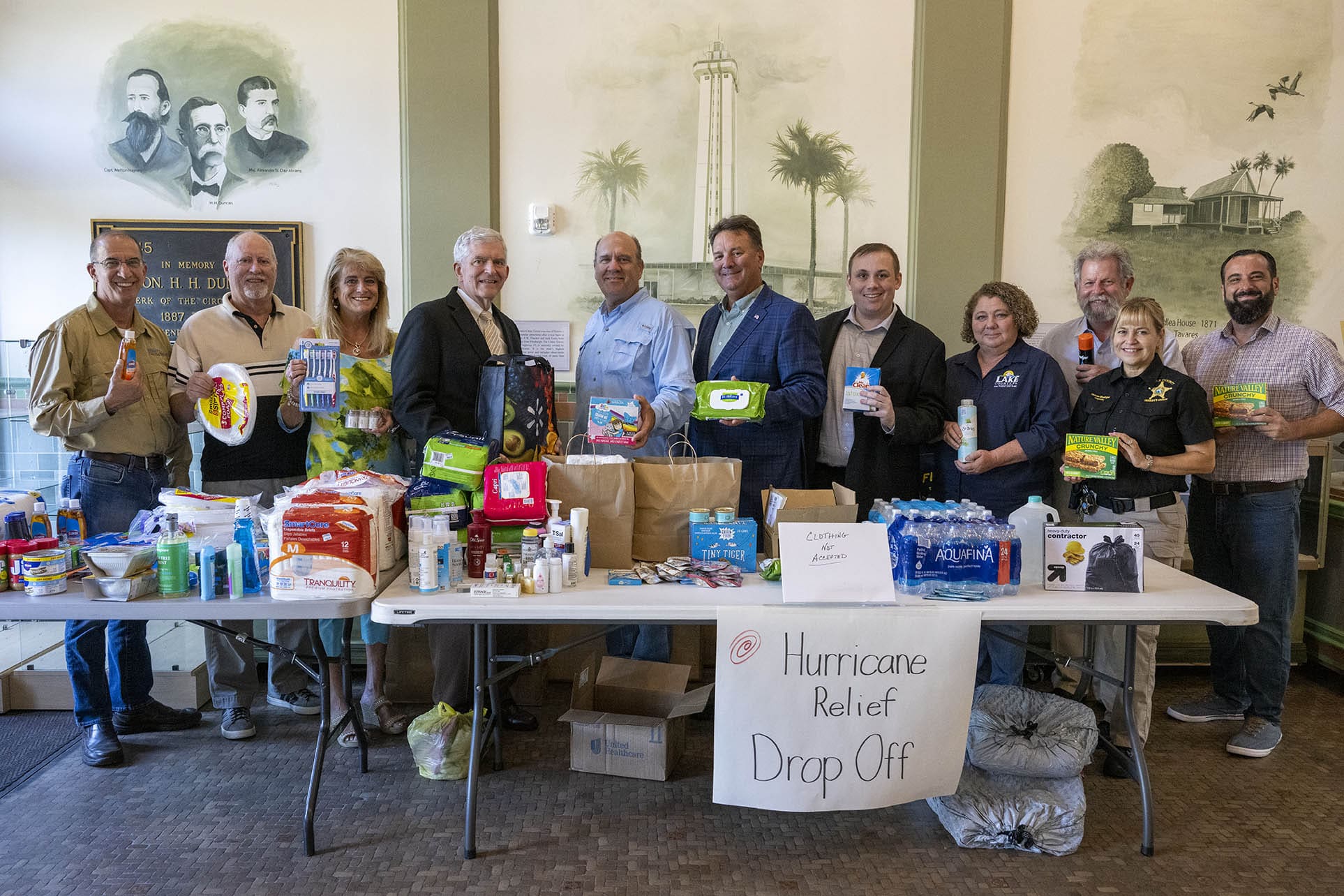 County, State officials kick off Hurricane Ian Disaster Relief Drive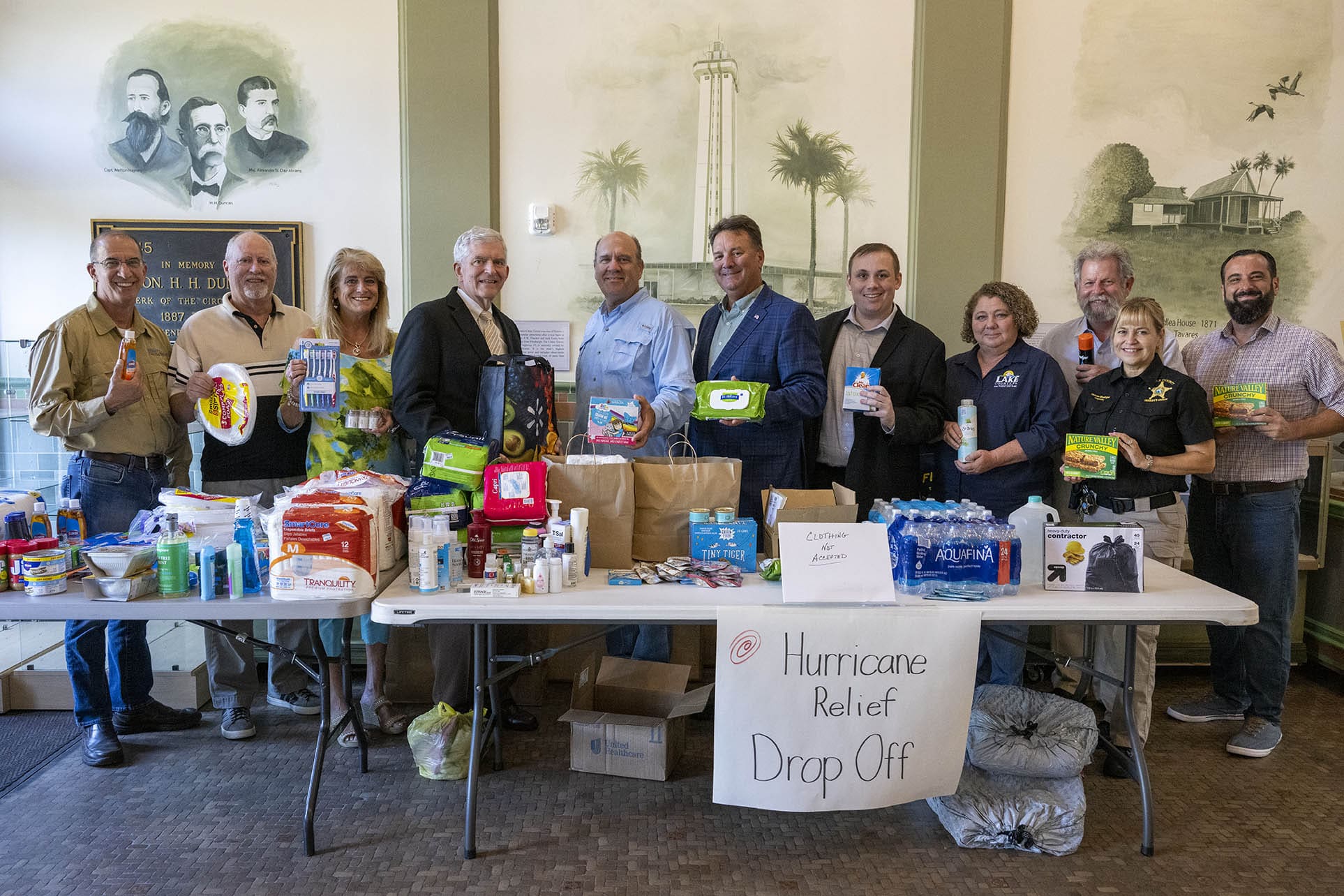 A group of local county and state officials met at the Lake County Historical Courthouse on Friday to show their support for the county's Hurricane Ian Disaster Relief Drive. Efforts are being made to collect non-perishable items that will be distributed to people affected by Hurricane Ian in both Lake County, specifically around Astor, and the Fort Myers area. 
"It really hits you when you realize we dodged what they got," Congressman Webster says. "We brought donations because it's an act of kindness to help our own. I really appreciate the time and energy that is going into this drive."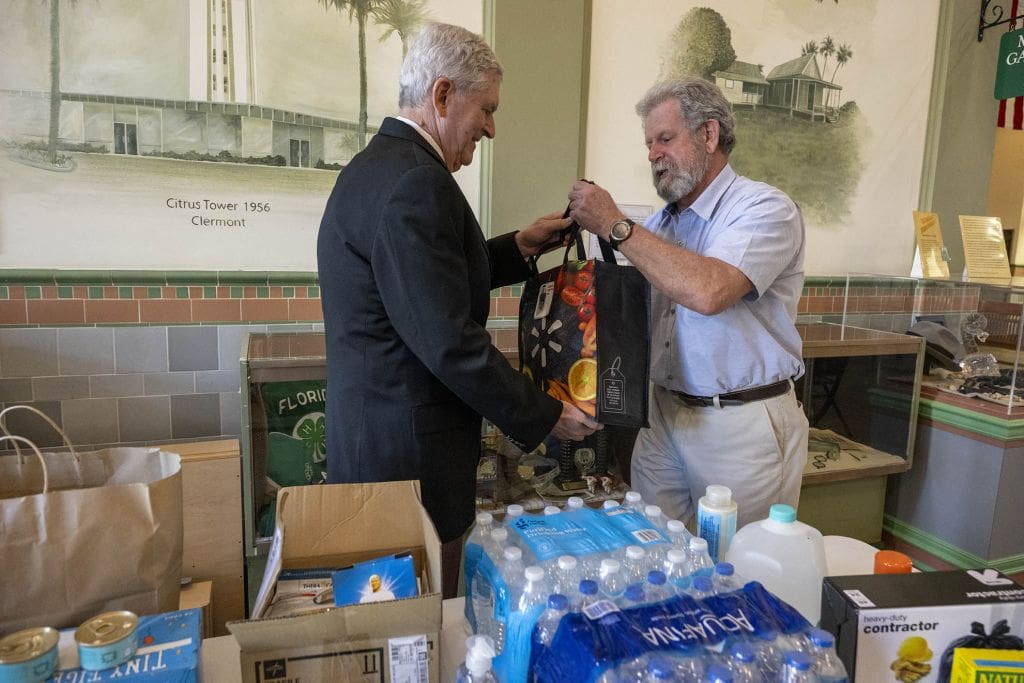 In attendance with Congressman Webster was House of Representatives Keith Truenow, Senator Dennis Baxley, Justin Kraus for Congressman Michael Waltz, Lake County Property Appraiser Carey Baker, Lake County Commissioner Kirby Smith and members of the Lake County Historical Society who originally spearheaded the drive. 
"We have partnered with an organization that will ensure the supplies gets to the people in need," Baker said. "Our plan is to load a trailer full and the Lake County Sheriff's Office has said they would escort us down. We were very blessed here in Lake County and now it's time for us to help our fellow Floridians." 
In Lake County, the most significant damage was in Astor, where the St. Johns River flooded many homes, which are still receding. 
"Astor is in part of our district and we were able to visit there to see the damage," Kraus said. "There are sections that are still too flooded to get back into the homes. I would say the people there really need food, water and mold mitigation supplies."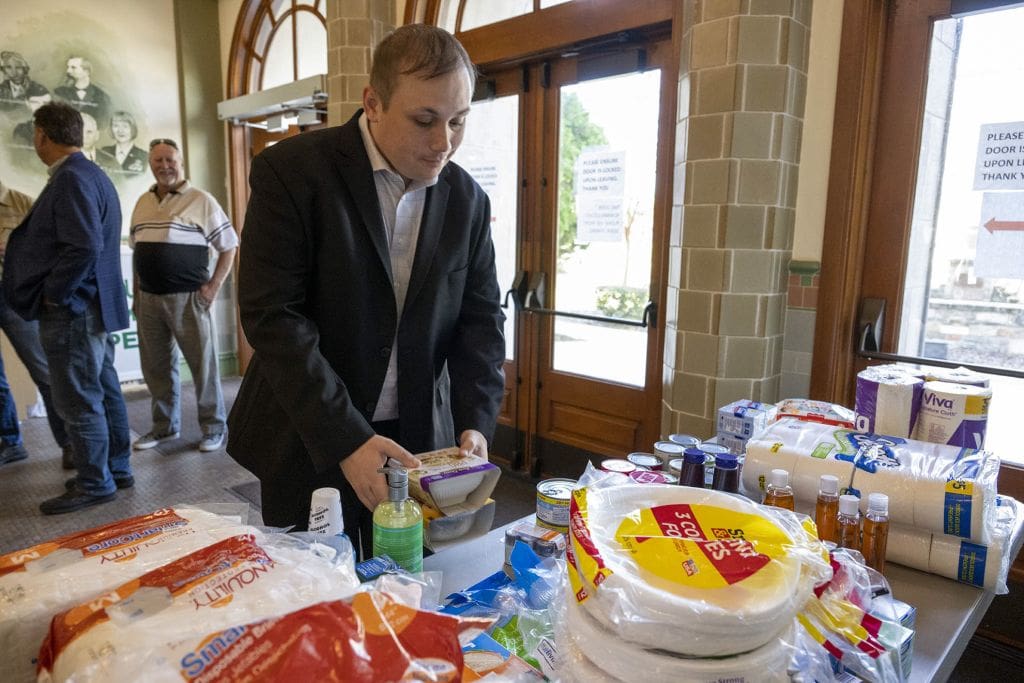 Truenow and Baxley both have been able to visit the Fort Myers area since the disaster, seeing first-hand the current needs. 
"It was intense," Truenow said. "It's a mess and anything we can do to help will be appreciated."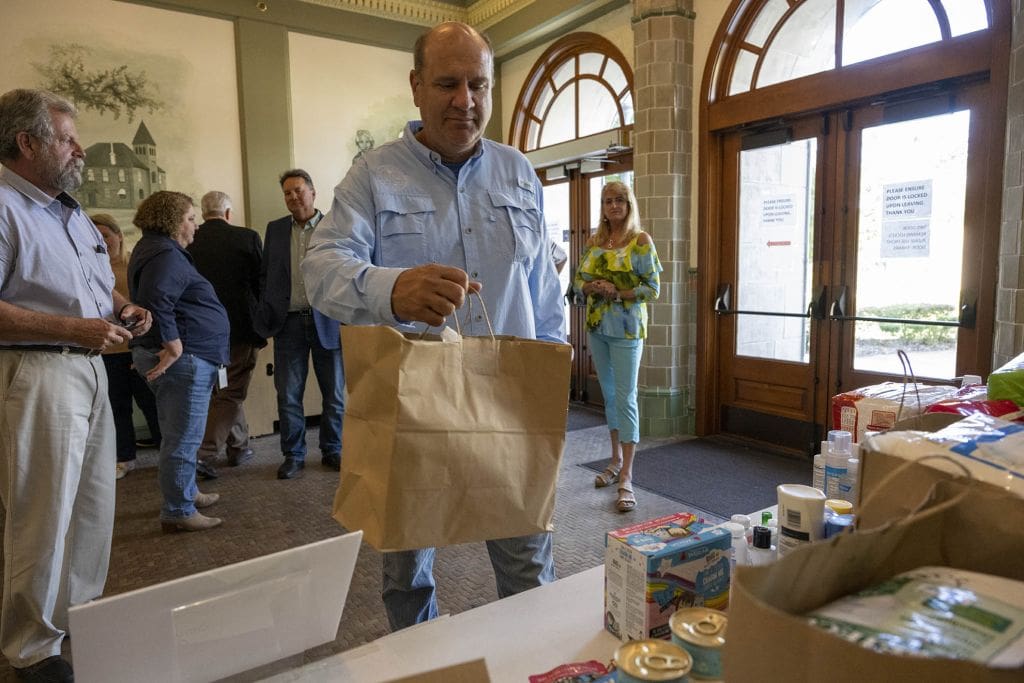 Baxley agreed saying that "this is a time for Floridians to stand together. It's very important that they hear the message that they are not alone."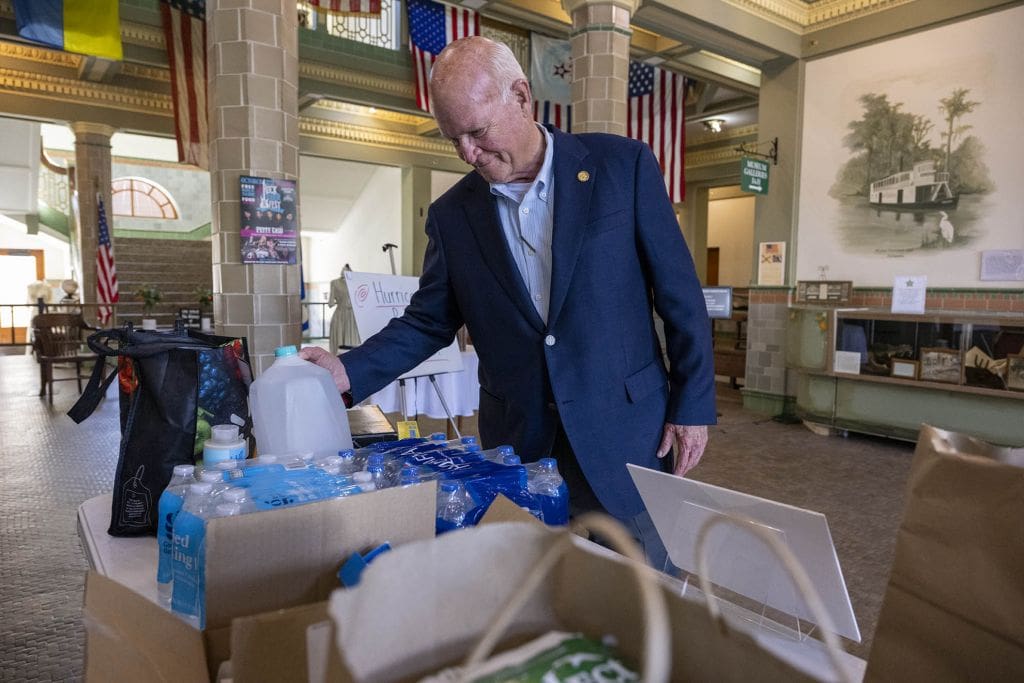 Donations can be dropped off at the Lake County Historical Museum located at 317 W. Main Street in Tavares, and the following Lake County locations:
• Station 14 – 18840 County Road 42, Altoona, FL 32702
• Station 52 – 306 W. Hermosa St., Lady Lake, FL 32159
• Station 82 – 24939 US Hwy 27, Leesburg, FL 34748
• Station 90/104 – 13341 Hartle Rd., Clermont, FL 34711
• Station 112 – 16240 Sweet Iris (CR 474), Clermont, FL 34714
• Station 22 – 100 W. Norton Avenue, Eustis, FL  32726
• Eustis City Hall — 10 N Grove St, Eustis, FL 32726
• Eustis Memorial Library — 120 N Center St, Eustis, FL 32726
• Umatilla Public Library — 412 Hatfield Dr, Umatilla, FL 32784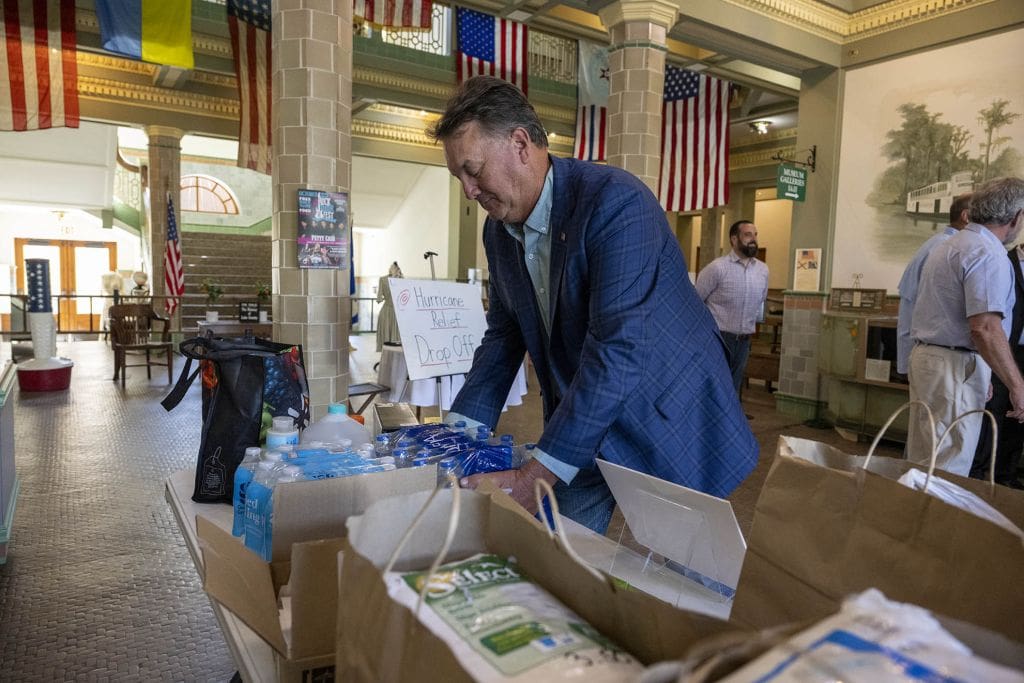 In addition to non-perishable items listed below, a monetary donation can be sent directly to assist the citizens of Lake and South Florida Counties who have been directly impacted from the storm. You can make the donation on the LASER webpage at:  www.laserfl.com
Acceptable donation items include paper products, toothpaste, toothbrushes, bath soap, deodorant, Ensure, adult diapers, feminine hygiene items, baby supplies, baby food, water, nonperishable food items, plastic ware, trash bags, disinfectant wipes, first aid kits, insect repellent, pet supplies, gas cans, flashlights, batteries, tarp, gloves, and sunscreen. Collection sites will not accept clothing or perishable items.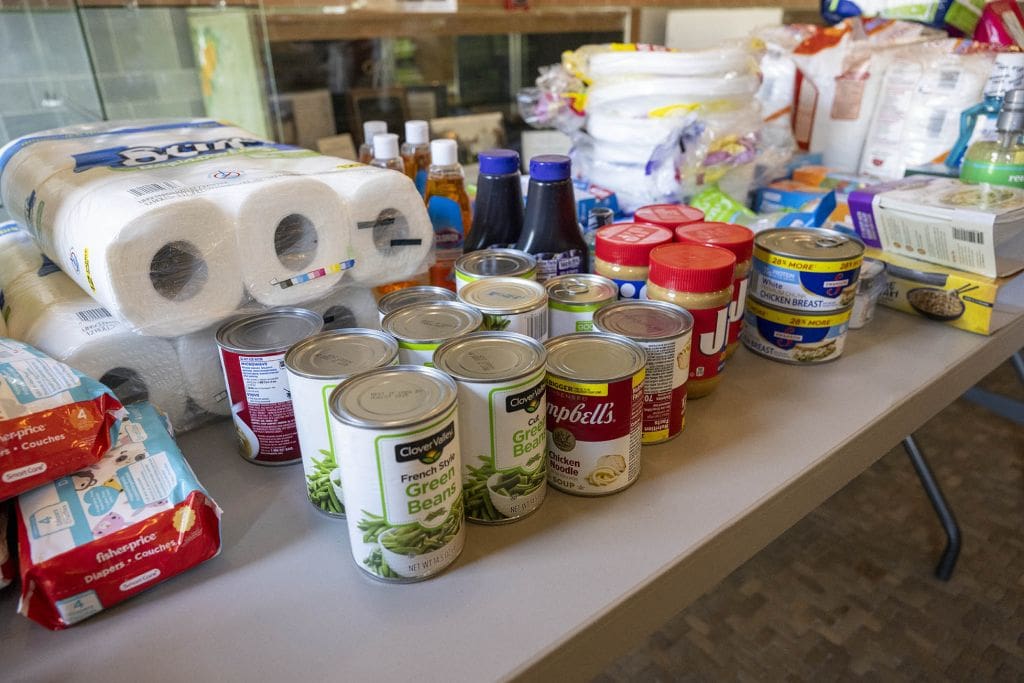 Originally from the small town of Berryville, Arkansas, Cindy has become a multimedia specialist in journalism, photography, videography and video editing.
She has a B.S. in Communications from the University of Central Arkansas and is a correspondent for The Daily Commercial, LakeFront TV and Beacon College's PBS talk show, "A World of Difference," where she received an Anthem Award and Telly Award.
When she isn't working, Cindy spends time with her husband, Ryan, and son, David, traveling and taking photos of landscapes and wildlife.
Share This Story!