Couple Sells Organic Produce Out Of Renovated School Bus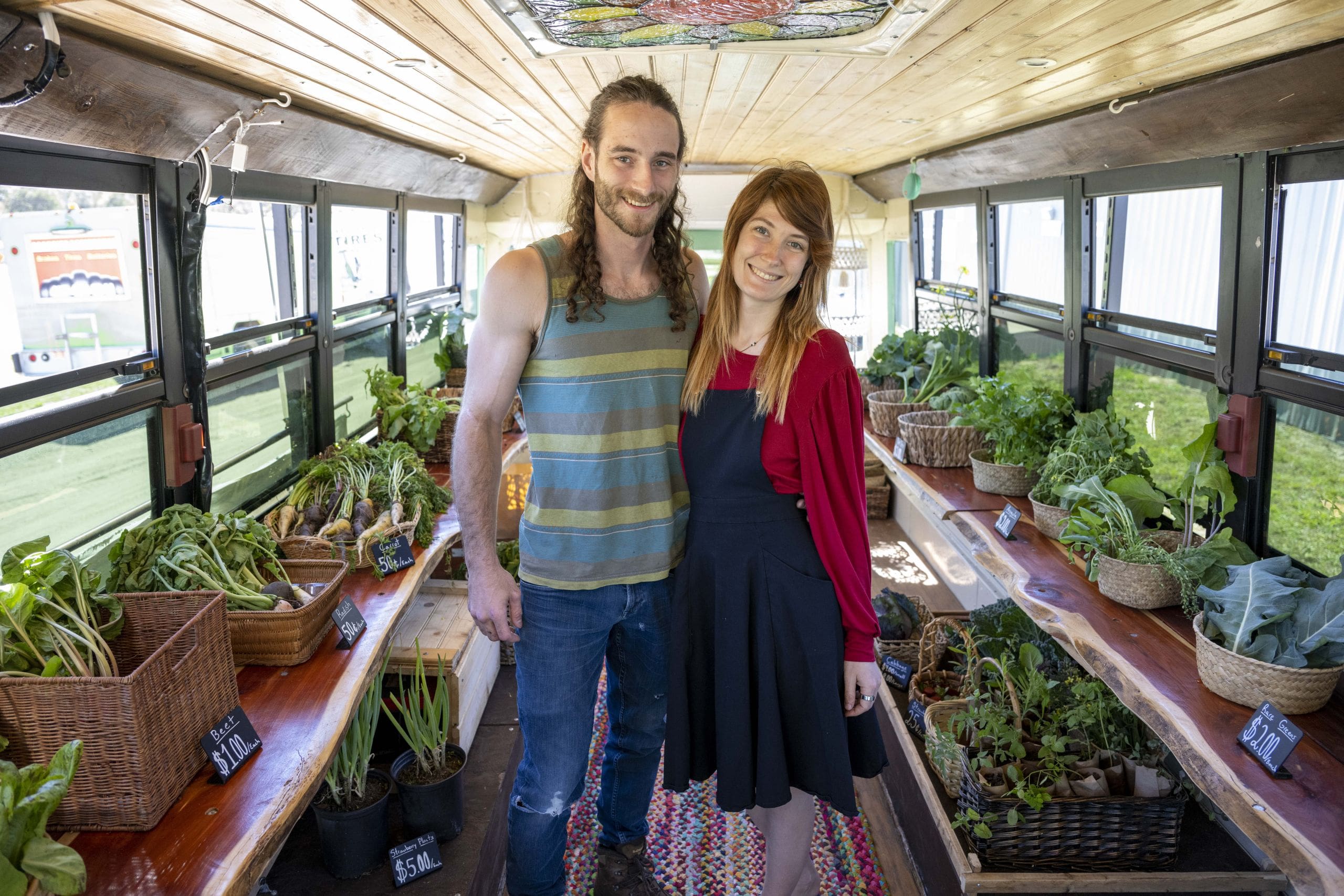 Sustainability and the ability to grow your own food are passions of couple Mike Schluckebier and Ellie Salazar. So much so that when their personal garden was flourishing with an overabundance of produce, Ellie decided to search for a way to bring it to the community. 
"Gardening for me was a hobby that got out of control," Ellie says. "During the pandemic when everything was shut down, we were able to help people out by delivering produce to them. It was amazing how thankful people were at a time when it was hard to come by."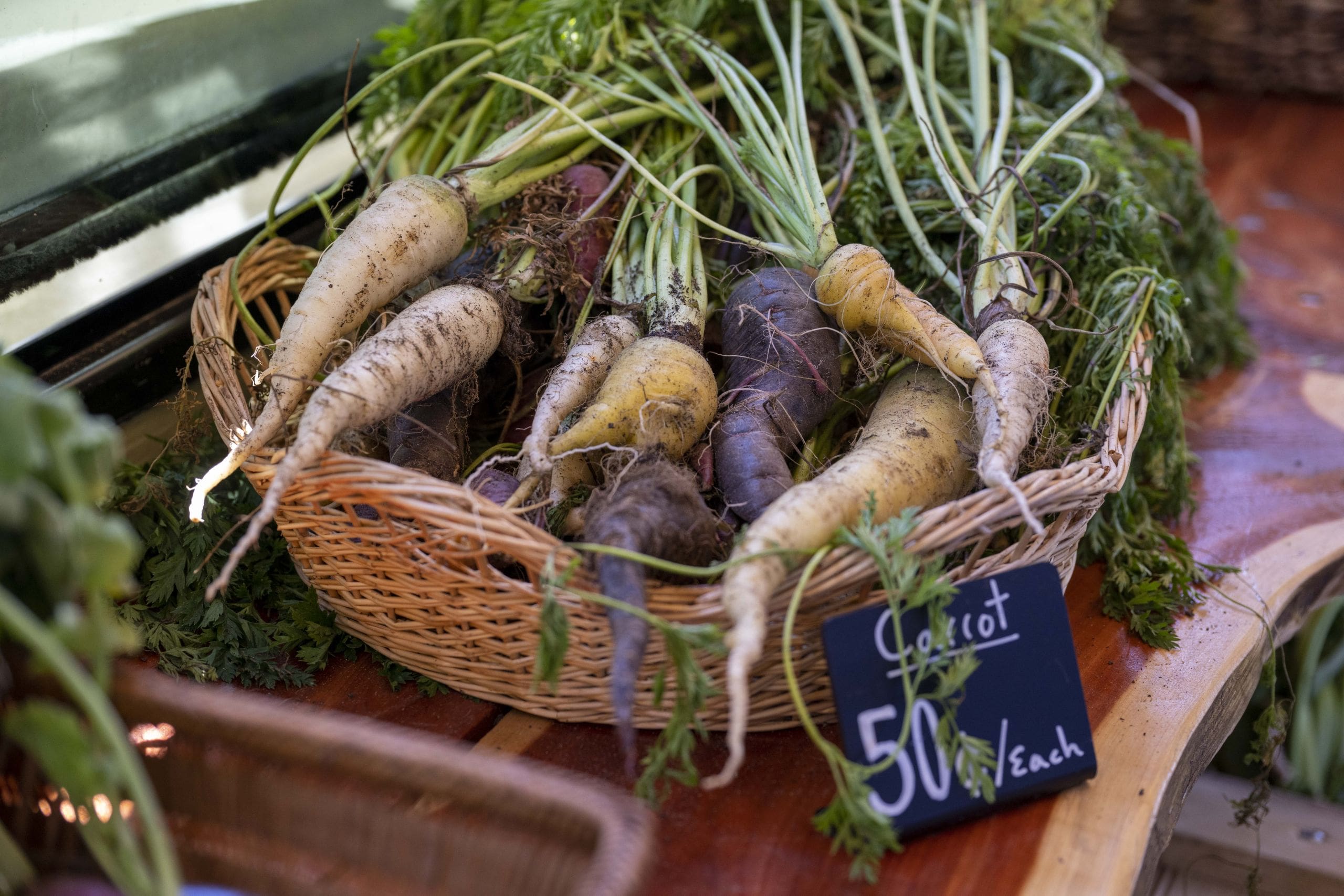 Love at first bite
Mike and Ellie have been together for five years. As a businessman, Mike supported Ellie's hobby but didn't really get involved until he tasted it for himself. 
"She kept trying to get me to try her broccoli," Mike says. "I put it off until I finally gave in. That was the best tasting broccoli I've ever had. It was amazing, like it was dipped in sugar. I was hooked." 
The two have been farming together at their Tangerine home ever since.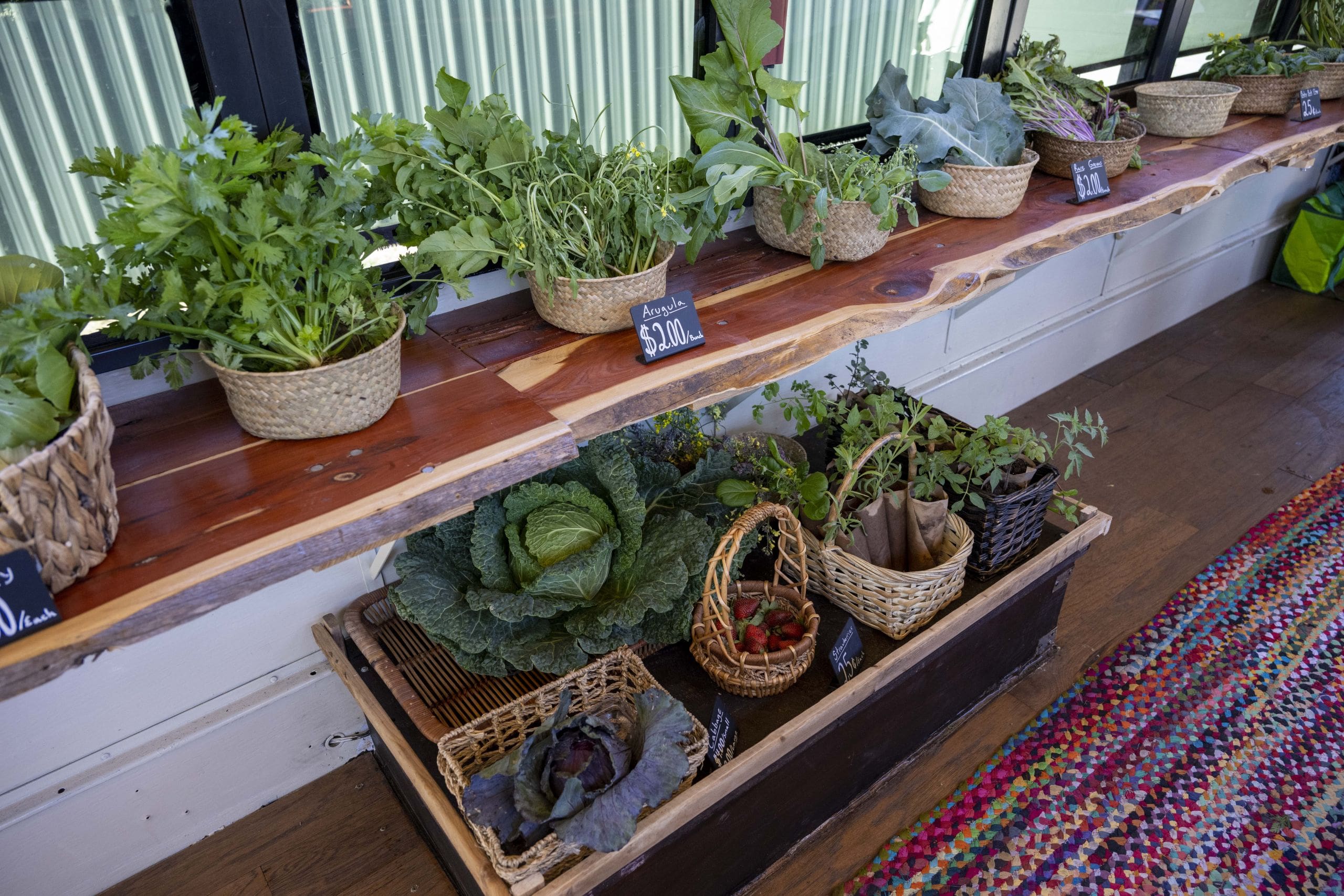 A mobile GROWcery store
When Ellie was looking for ways to distribute her produce, the idea of renovating an old school bus came when she was stuck in traffic, frustrated that she was behind a school bus.
"All of a sudden it hit me," Ellie says. "I was kind of impulsive and went out right away and bought the school bus. A friend of mine came down and helped me renovate it which took about six months." 
All the seats were taken out and countertops were placed on each side the bus with hooks to hang baskets of produce. The bus was also repainted to reflect their green lifestyle. 
Ellie harvests from her garden every morning to fill the bus with fresh produce. Currently, there are a lot of greens and winter crops available including collard greens, purple cauliflower, kale, carrots, celtuce, spinach, lettuces, cabbage, arugula, broccoli leaves, bok choy, peas, mustard greens, swiss chard, turnips, strawberries, radishes, parsnips, onion greens, beets and more.
They also have some more non-traditional produce like edible flowers, French sorrel, purple beans, acerola cherries, callaloo, pink lemons, and tree spinach.  
In the Spring, expect to see peppers, squash, tomatoes, okra, green beans and other diverse variations of crops.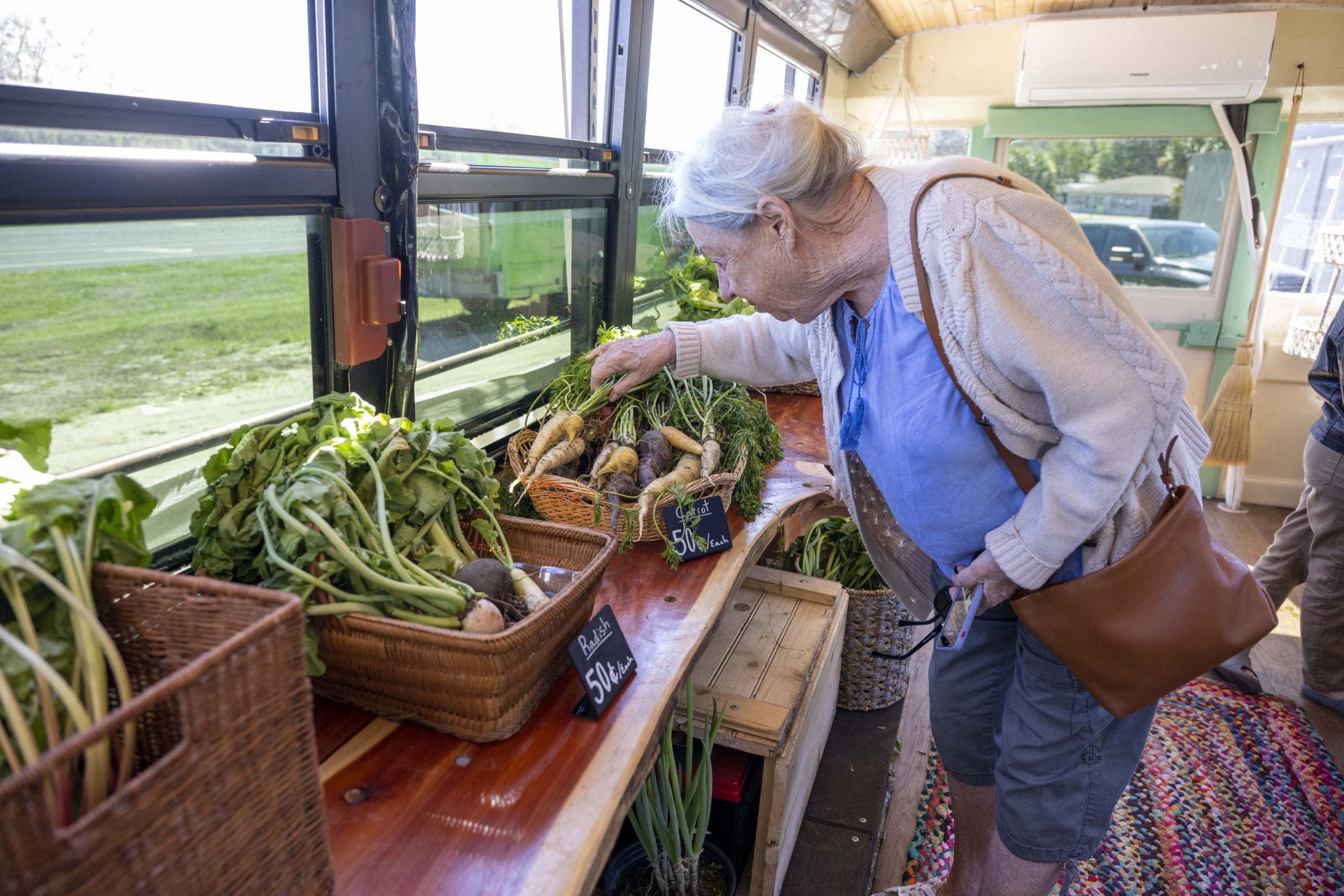 Growing your own food
As Ellie runs the Growcery Store, Mike runs their gardening business, Busy Bees Garden and Trees, which brings the garden directly to your home. 
"We will build the garden for you and get it all set up and teach you how to maintain it," Mike says. "We are really selling the lifestyle and giving people the ability to do this themselves." 
More information can be found at Busy Bees Gardens and Trees LLC's Facebook page.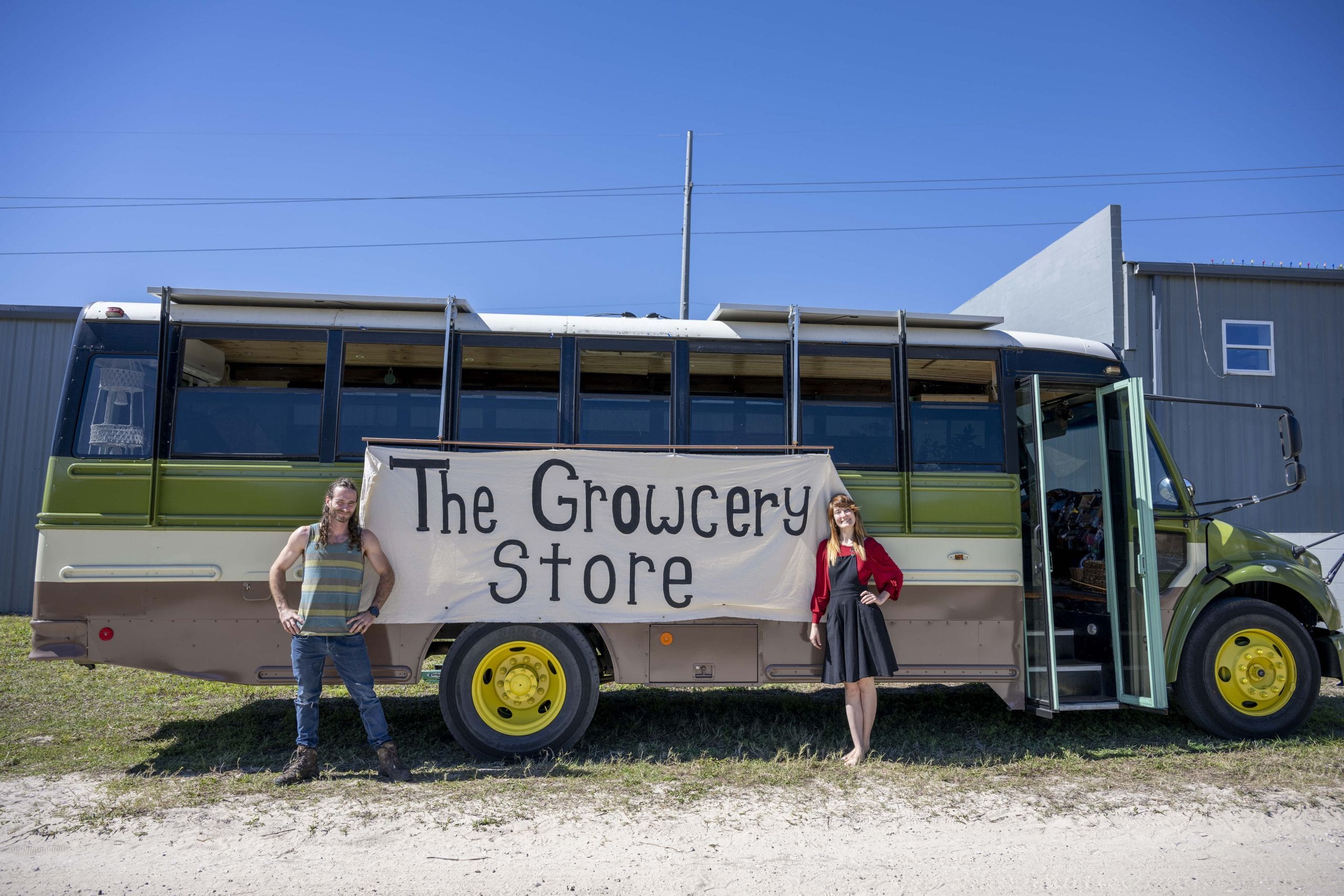 Where to find them
Currently, Ellie is setting up her Growcery Store in front of Best Price Tires, 21612 US-441 in Mount Dora. Hours of operation are still being worked out, but currently they are open Friday and Saturday. Times vary so visit their Facebook page, The Growcery Store, for daily updates. 
Originally from the small town of Berryville, Arkansas, Cindy has become a multimedia specialist in journalism, photography, videography and video editing.
She has a B.S. in Communications from the University of Central Arkansas and is a correspondent for The Daily Commercial, LakeFront TV and Beacon College's PBS talk show, "A World of Difference," where she received an Anthem Award and Telly Award.
When she isn't working, Cindy spends time with her husband, Ryan, and son, David, traveling and taking photos of landscapes and wildlife.
Share This Story!