Attractions: Crafting magic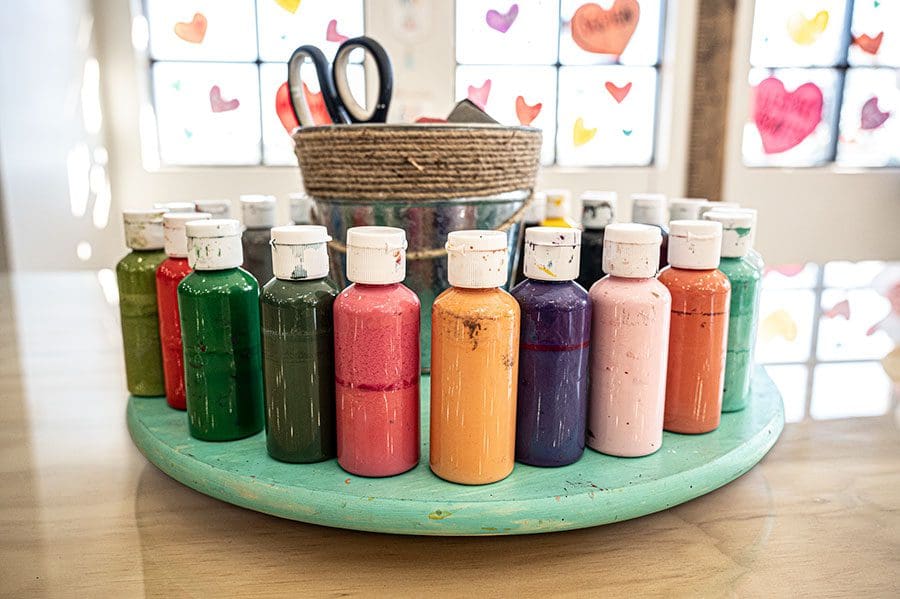 Once Upon A Creation offers creative outlet in Clermont.
Story and Photos: Cindy Peterson 
Once upon a time there was a mother of two, who lost her job and didn't know what to do. Bills were piling up and the future looked bleak, until she stepped out in faith, and followed her dreams. 
In 2017, Cathylee Morales had just given birth to her second child when she lost her job as a marketing consultant. Her husband, Jesus Morales, told her to focus on being a mom and hold down the fort at home for a while, but his job's slow summer months took extra time to get back to normal after Hurricane Irma. This took a financial toll on their family.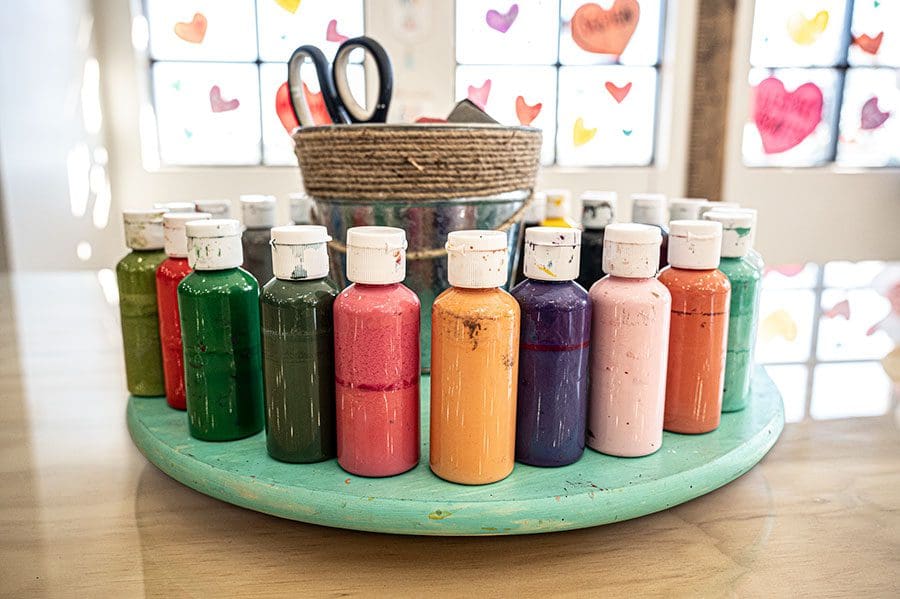 "We were hurting and I knew I needed to do something," Cathylee says. "My whole life I have loved crafts and that year, my parents bought me a Cameo silhouette vinyl cutter. I started with that in a small room under our stairs, making things like T-shirts, tumblers, and other craft items." 
Cathylee offered her creations on social media and soon she outgrew her little room under the stairs and took over the garage. Once Upon A Creation was born. 
"I was becoming the entrepreneur I'd always wanted to be," Cathylee says.
As a huge Disney fan, Cathylee wanted her products to be magical, whimsical, and a special experience for all involved. She began offering mobile do-it-yourself projects at events, churches, and home parties to bring her creations to life.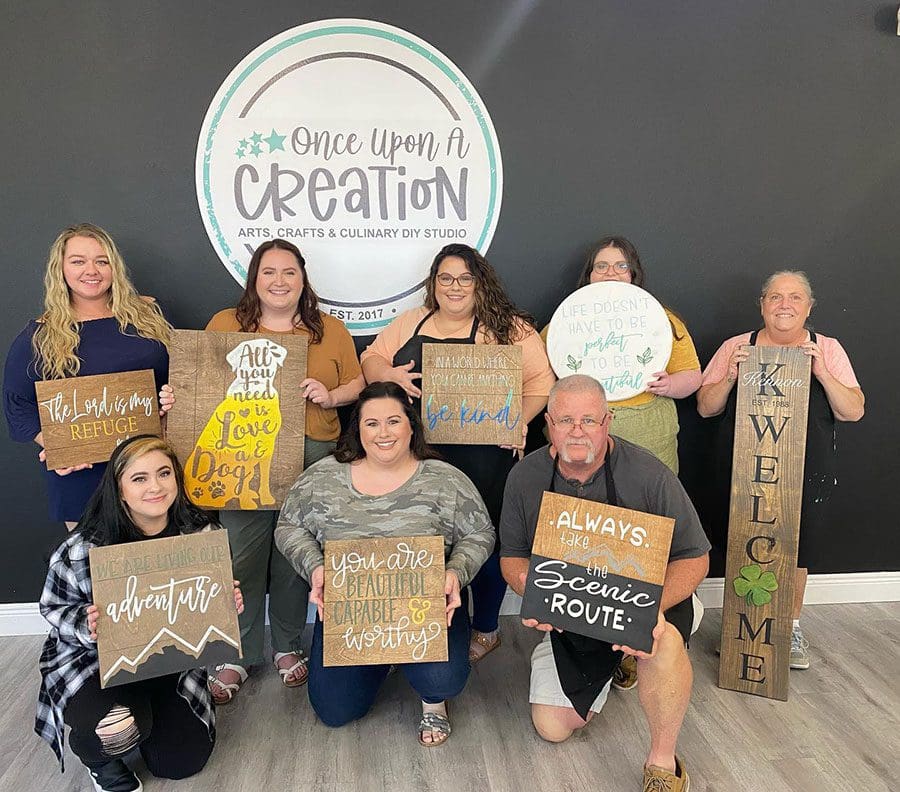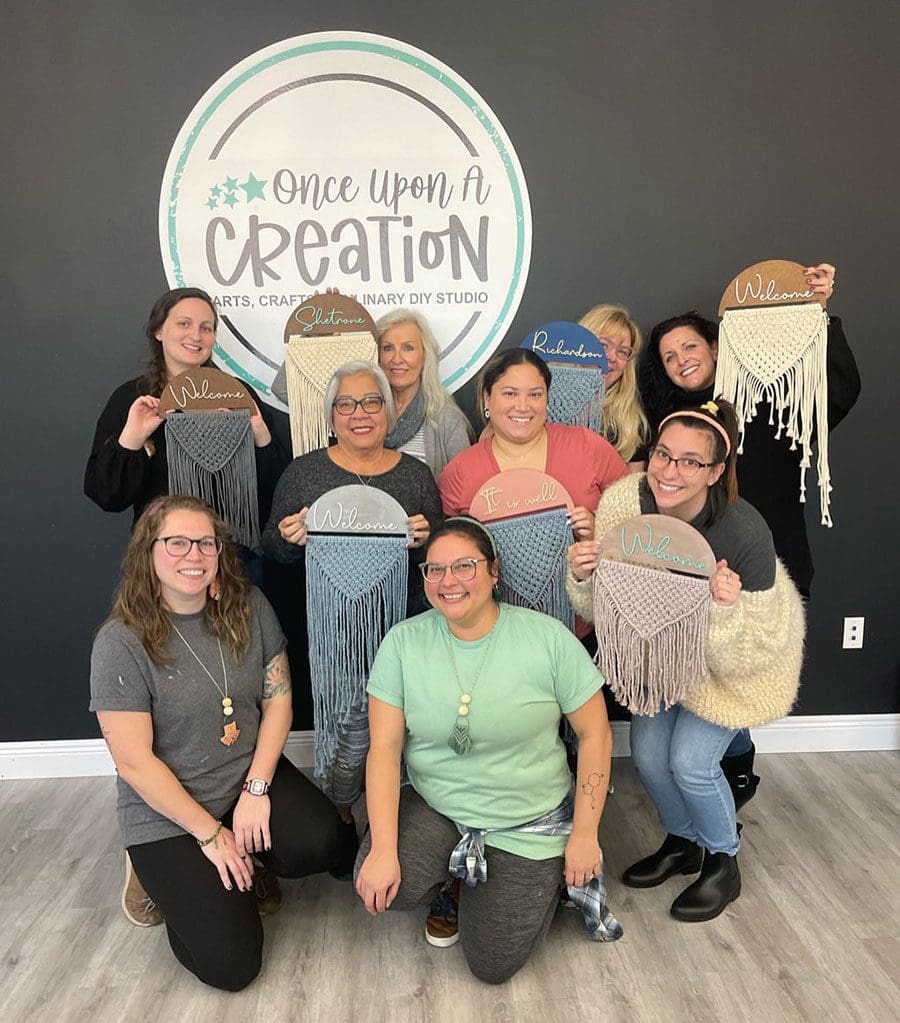 "Crafting is like making magic happen," Cathylee says. "Business continued to grow and orders kept coming in, but when COVID hit in 2020, all the events got wiped out."
Cathylee then had to make another leap of faith if she wanted to succeed. An opportunity to own her own studio arose and she decided to take it. Although it was a small 300-foot warehouse space, this gave her the boost she needed to make more products and bring in enough funds for the studio she is in today. 
Cathylee saw how other local crafters and artists were struggling to make a dollar, especially during the pandemic, so she came up with the collaborative idea to offer classes at her studio led by local artisans to help grow their businesses too. 
Local chef Jessica Gagliano was working at Disney World when the pandemic hit, and she made the switch to full-time mom. She met Cathylee and their ideas meshed so they decided to team up by offering cooking and decorating classes at the studio. 
"We joined forces and it was the best decision," Jessica says. "I had the ideas but was never brave enough to do it alone. Not only did this opportunity give me the freedom to be with my kids and family, but it has been really rewarding to be able to support other small businesses like ourselves."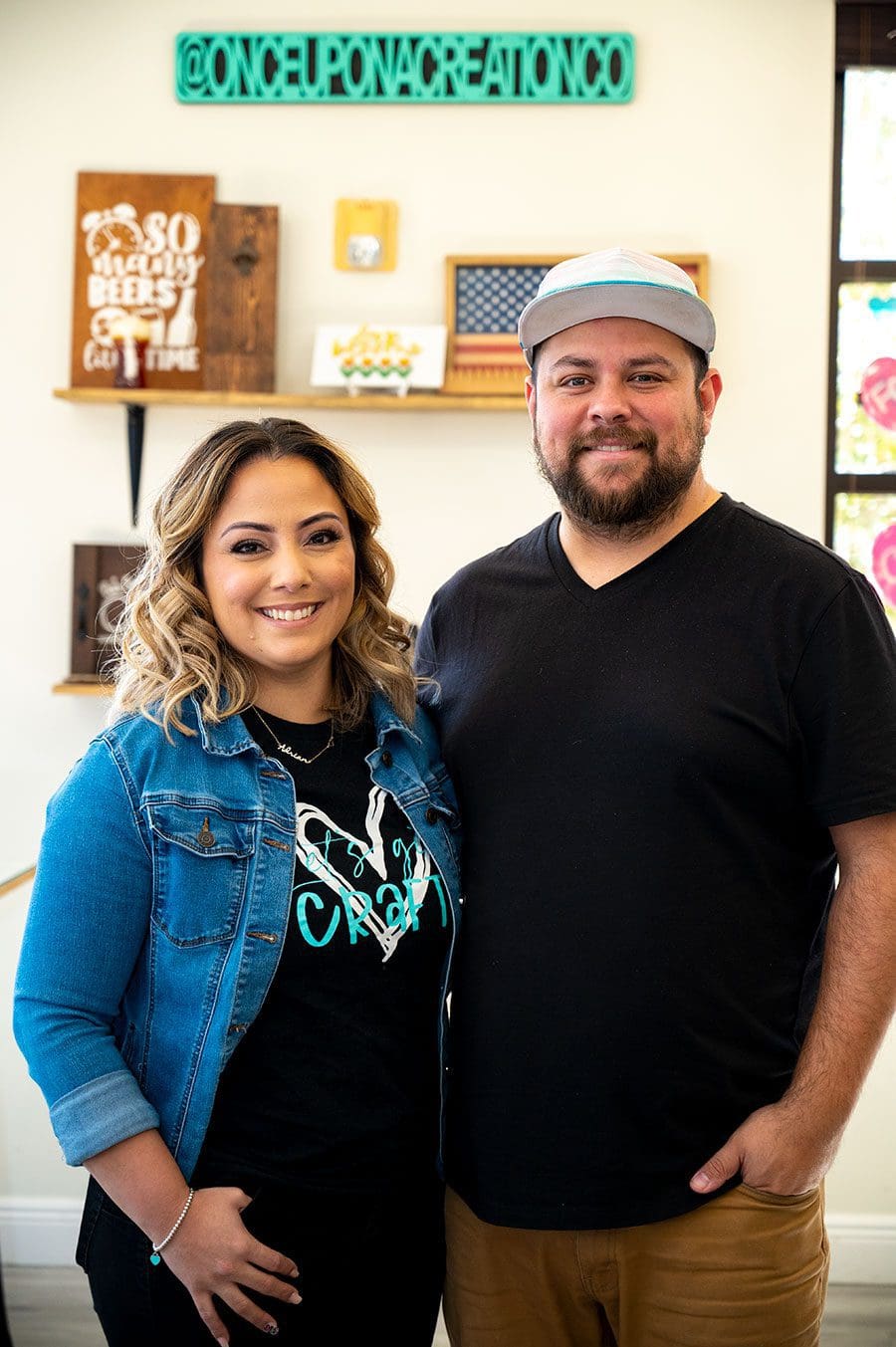 Group classes are available for kids, teens, and adults and include wooden sign making, charcuterie, cookie decorating, macrame, crocheting, Cricket, sewing, animation, candle making, yoga, cake decorating, jewelry making, floral arrangements, margarita and wine nights, tie dye, and holiday classes. The list continues to grow. 
"One of our most popular classes are the character classes," Cathylee says. "We have different Disney characters come in for a magical experience for our kids, which includes a craft, dance party, and fun projects." 
Cathylee's husband also helps her out with his event photography and videography, Elevate Films FL. The two combine their skills and creative composition to make an unstoppable team.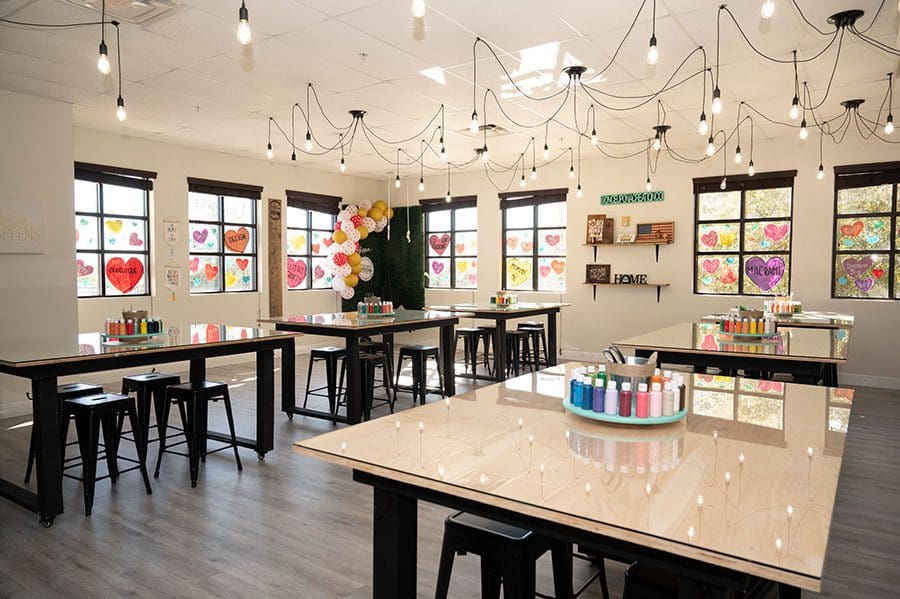 A full list of the public workshops can be found at their website, OnceUponACreationco.com. They also offer a kids playtime and story time, mommy and me events, private parties and date night activities at their studio, 4300 US-27 S Suite 207 in the Legends Pointe Shopping Center in Clermont.
Cathylee hopes to continue growing and helping other artists like herself by opening additional locations around Central Florida. 
"My heart is for community and loving on people," says Cathylee. "This has been such a beautiful adventure. My clients have become my family. I love watching them grow and create and realize that they can do it too."