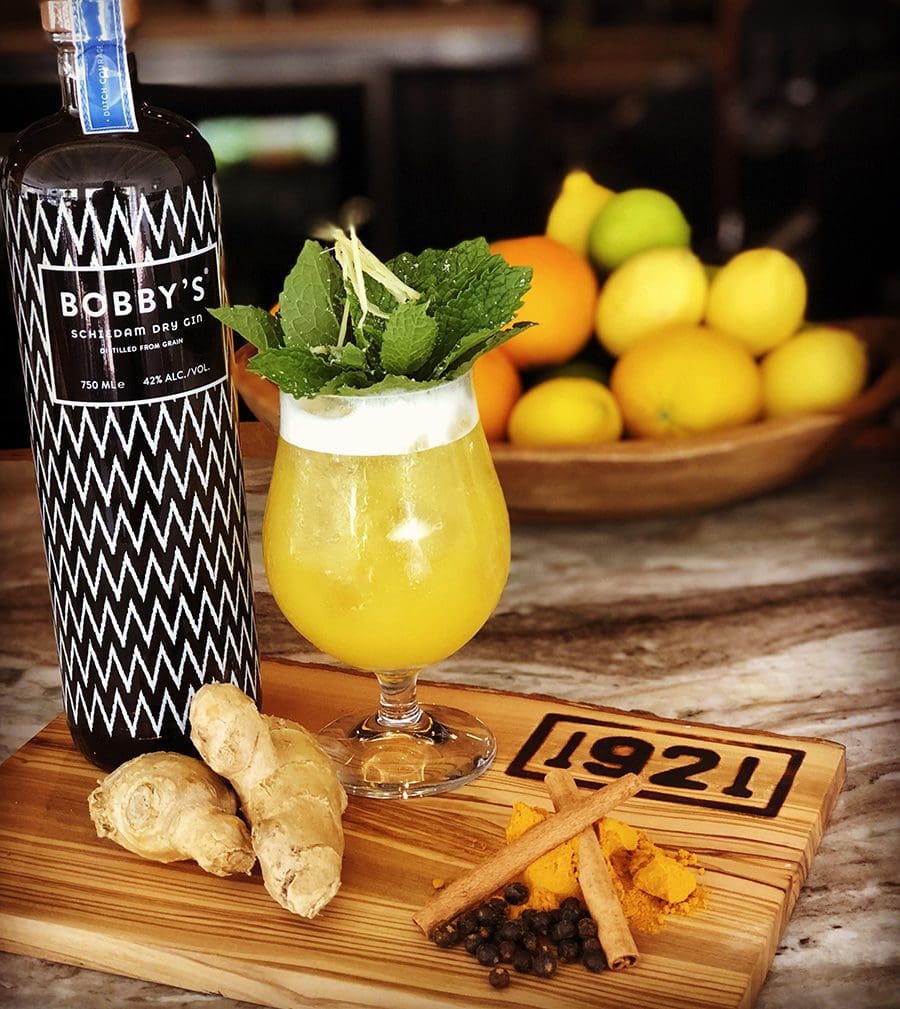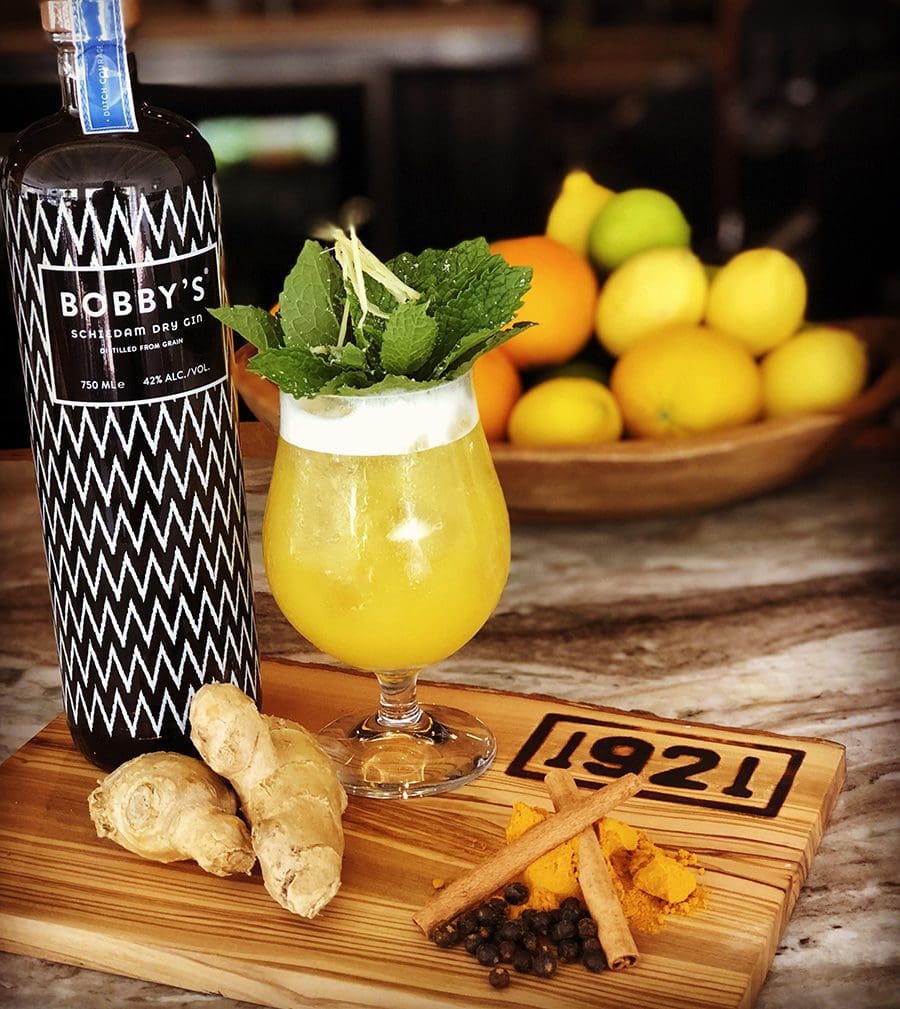 The old fashioned is not old-fashioned any longer—cocktails are making a hot comeback.
Even wine lovers can't ignore the numbers: 23 percent of the U.S. population enjoyed a cocktail outside the home in the last three months, according to a recent nielsen.com survey. The percentage is even higher when you add in all the do-it-yourself, at-home cocktails.
Florida's craft cocktail scene is hotter than a downtown sidewalk in August as more restaurants employ mixologists who love to get creative. With record-breaking heat still around, cool off with one of these locally inspired cocktails.

The Sweaty Ginger Turners Kitchen + Bar, Leesburg
Turners mixologist Katie Braton knows how to make a drink on order. She has tended bar at Turners since it opened, but her first experience mixing drinks was at her dad's bar, Hemingway's, in Beaufort, South Carolina. Ironically, I asked her to make a cocktail using Papa's Pilar Rum, a brand I discovered recently at the Hemingway Rum Co.'s Key West distillery. Katie enthusiastically agreed to craft something using the smooth Papa's Pilar 24 Dark Rum, which Turners carries.
Katie put her twist on a Dark & Stormy, the national cocktail of Bermuda, with angostura bitters and fresh ginger. She tries to use Florida products whenever she can. "
A lot of our customers like to drink handmade, micro-batch spirits like Palm Ridge Reserve, which is made in Umatilla," she says.
"I'm also seeing a shift toward the classics, like martinis, old fashioneds, Manhattans," she adds. "People just want a good drink that is not overdone. I like that. Simple can still be complex while being refreshingly familiar."
Hemingway Rum Co. opened its Key West location in 2017 though the brand was launched six years ago in five states. That number has grown to 38 states and the rum—both the Papa's Pilar 24 Dark Rum and its lighter Papa's Blonde Rum—is readily available in Lake County.
The Sweaty Ginger
Ingredients:
2 oz. Papa's Pilar 24 Dark Rum
Juice from half a lime
Dime-size crushed fresh ginger
2 dashes angostura bitters
3 oz. Goslings ginger beer
Directions:
In a tumbler, muddle ginger and lime. Fill with ice and add rum. Lightly shake. Add ginger beer and bitters. Strain into either an ice-filled highball glass or a chilled martini glass and garnish with a lime wheel.

Class of '75 1921 by Norman Van Aken, Mount Dora
This cocktail appealed to me for a variety of reasons: it's made with lavender syrup, one of my favorite flavors; it contains prosecco, a delicious Italian sparkling wine; and I'm a member of the Class of '75 although the drink has nothing to do with graduation dates.
"The 75 has been a favorite on the menu since opening and will likely stay," says mixologist Chelsea Harkness, bar manager at 1921. "It's mostly a transition cocktail…Vodka is a very approachable neutral spirit everyone knows."
Chelsea's cocktail creation is actually a rendition of the classic French 75, which was created around World War I and was named after the 75mm M1897 artillery gun used by the French military. The original recipe was gin, lemon, champagne, and sugar. American soldiers revived the cocktail back in the States, and it has become a classic.
"The cocktail scene in Lake County is growing as more guests warm up to the craft bar and restaurant industry in the area," Chelsea says.
Chelsea and her team of mixologists have "converted" many regulars from simple mixed drinks to craft concoctions.
"All they needed was a little push to try something new, and that's exactly what our menu and selection inspires," she explains.
Gin cocktails are also popular, and Chelsea has created a new one, known as Dutch Courage, made with pineapple juice and ginger turmeric honey. "
As we represent modern Florida cuisine, we like to give guests a peek into the past with a modern flare," Chelsea says.
Class of '75
Ingredients:
2 oz. vodka
½ oz. fresh lemon juice
½ oz. lavender syrup made from dried lavender flowers*
2 oz. prosecco topper
Directions:
Steep 2 tablespoons of organic lavender flowers in hot water for 3 minutes. Using a fine mesh strainer, remove flowers and fine particles. While lavender water is still warm, dissolve an equal part of white sugar to equate a 50/50 solution. Add the vodka and pour prosecco to complete. *Be sure to use organic food-grade lavender flowers as many are treated with pesticides and preservatives