Danielle and Louis Santiago team up to help others lose weight successfully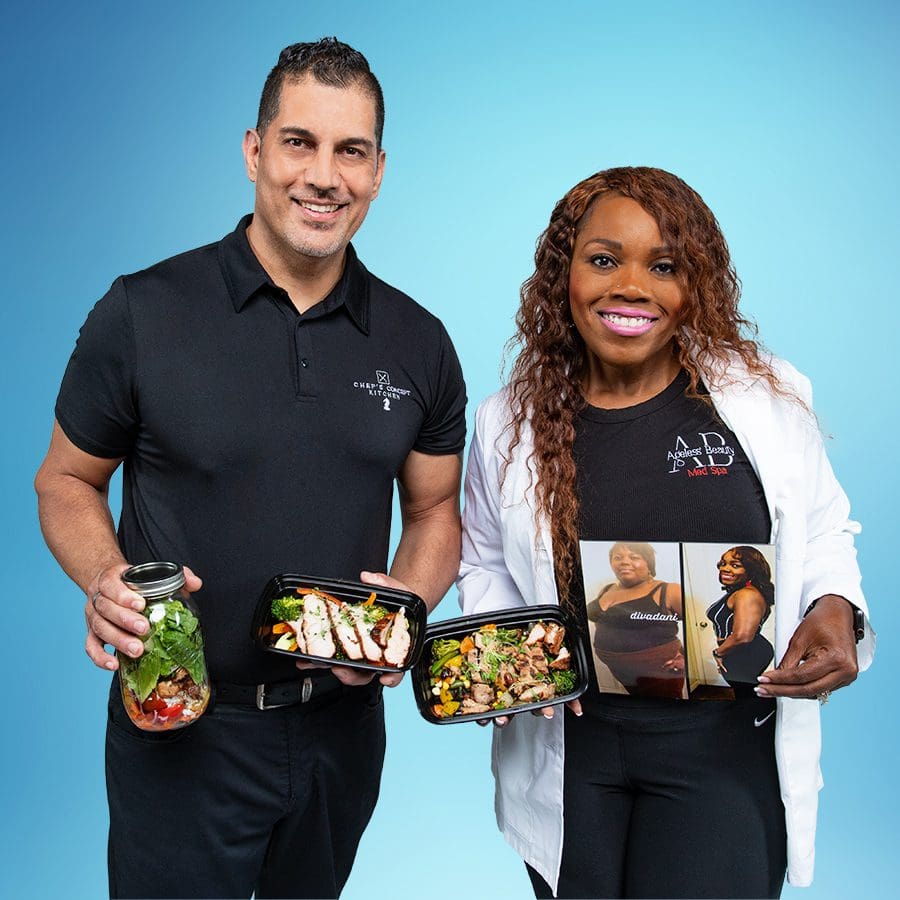 Danielle and Louis Santiago team up to help others lose weight successfully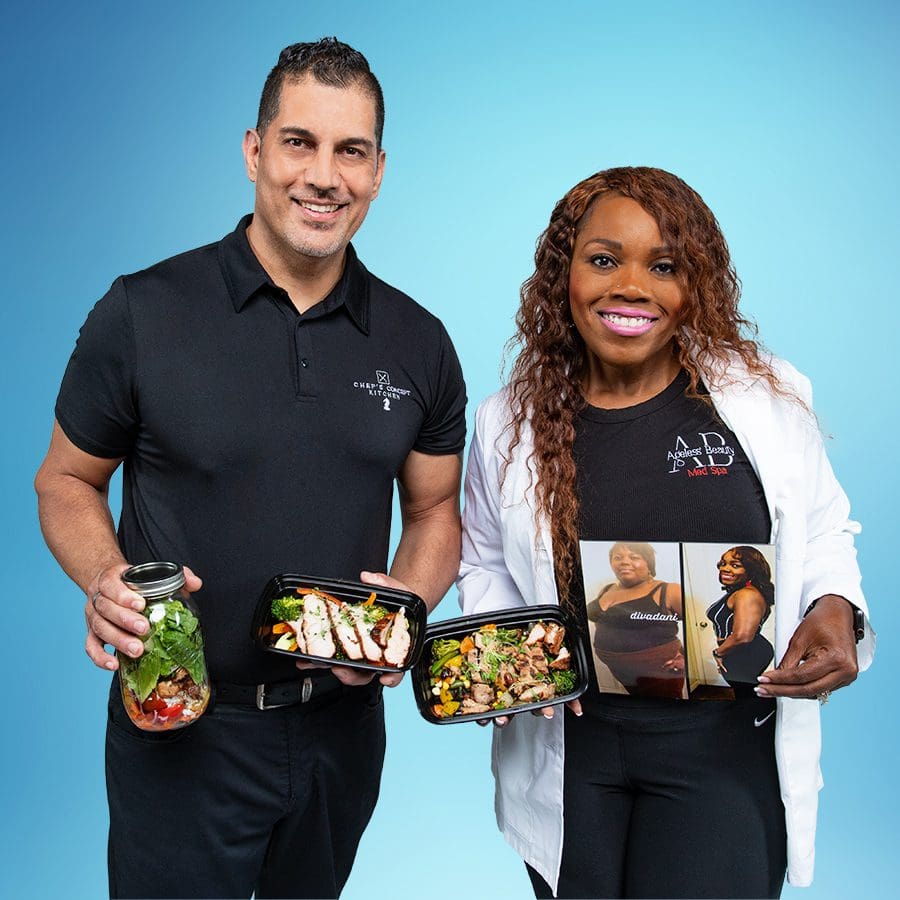 After losing weight equivalent to a whole other person, Danielle Santiago feels called to help others do the same.
After decades of struggling with her weight, which topped 300 pounds and was accompanied by a pre-diabetes diagnosis, Danielle Santiago decided enough is enough.
With the help of her husband Louis Santiago, a renowned, longtime chef in The Villages who began cooking healthier meals for her, Danielle, a registered nurse of 25 years, began her weight loss journey. He even created a fat-burning coffee for her.
In 14 months, Danielle shed 147 pounds, but she didn't exactly feel triumphant. 
To her surprise, bittersweet feelings overshadowed her accomplishment.
"I found out that losing weight is awesome for your health, but when you've been heavy like that, your body doesn't exactly look like what you want it to. It's smaller, but I wasn't happy with the loose skin and other things," Danielle says, adding that she seriously considered plastic surgery, but decided to go a different route. 
"As a nurse, plastic surgery scared me, so I started researching body contouring and shaping and found out it could help me, and that I could be certified in that," Danielle explains, which is just what she did.
A charged-up Danielle quit her full-time corporate nursing job about five years ago to open Ageless Beauty Med Spa, formerly located inside Cherry Blossoms Salon and Spa. One year later, in April 2023, Danielle, eager to share the life-changing technique – and her personal chef – with others, relocated to her current location at 33006 Professional Drive, Suite 102, in Leesburg. And the rest is history.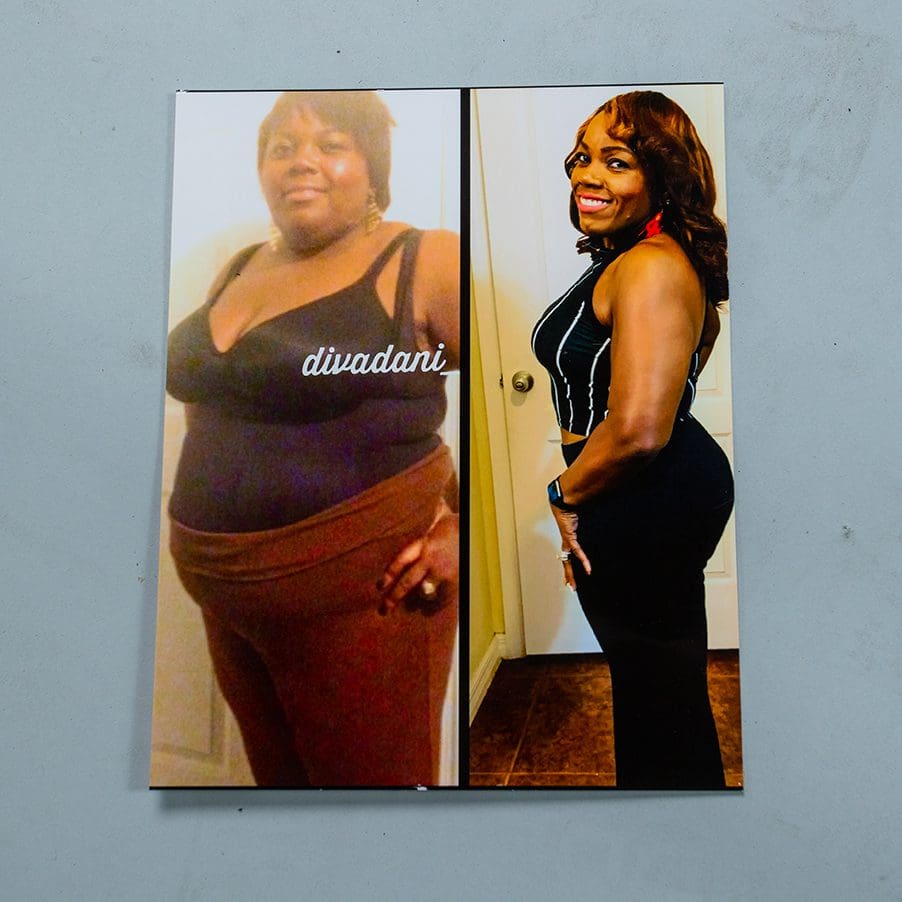 Danielle now offers weight loss via contouring and shaping using vitamin/wellness and performance injections. Other services offered include Botox, fillers, manicures, pedicures, lash/eyebrow services, brows, facials, relaxation/medical facials, waxing and post-op care (like lymphatic massages and drainage) for post-surgery patients. 
Chef Louis has also come on board to help Danielle transform lives by offering his fat-biting coffee, along with detox tea, smoothies, jar salads, and deliciously healthy pre-made meals that can be ordered online for pick-up at the spa. 
"I know how much of a challenge it is for people to set aside time in their busy lives for creating and preparing healthy meals, so it makes me feel good to be able to help them," Chef Louis says. 
"We found our passion. It's what helps us get up every morning."—Chef Louis
Similarly, Danielle finds great joy in helping patients "love the skin they're in." Danielle says patients appreciate her program, the products, but most of all, her insight.
"I've actually lived the life and been through the journey, so patients feel like I can relate; they love that," Danielle says. "I struggled for so many years just loving myself, so to be able to help others do that, is such a blessing. I feel like I'm living my purpose."
For more information, visit www.agelessbeautymedspaleesburg.com, www.chefsconceptkitchen.com, or call 352.267.7094.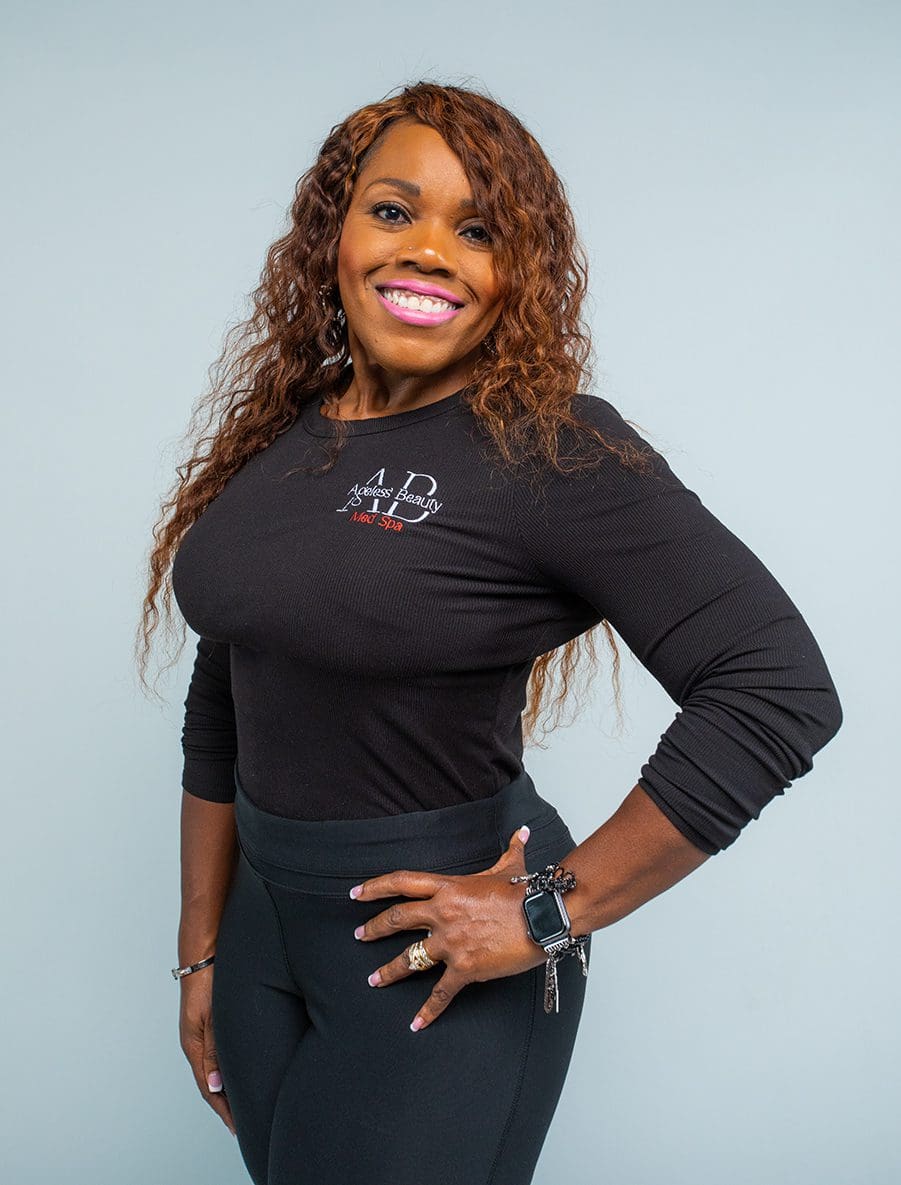 Originally from Nogales, Arizona, Roxanne worked in the customer service industry while writing independently for years. After moving to Florida in 1999, Roxanne eventually switched her career path to focus more on writing and went on to become an award-winning reporter for The Daily Commercial/South Lake Press newspapers for 16 years prior to coming on board with Akers Media as a staff writer in July 2020 – her dream job come true.
Share This Story!