Dasie Cruz is Proof Entrepreneurship Has No Age Limitations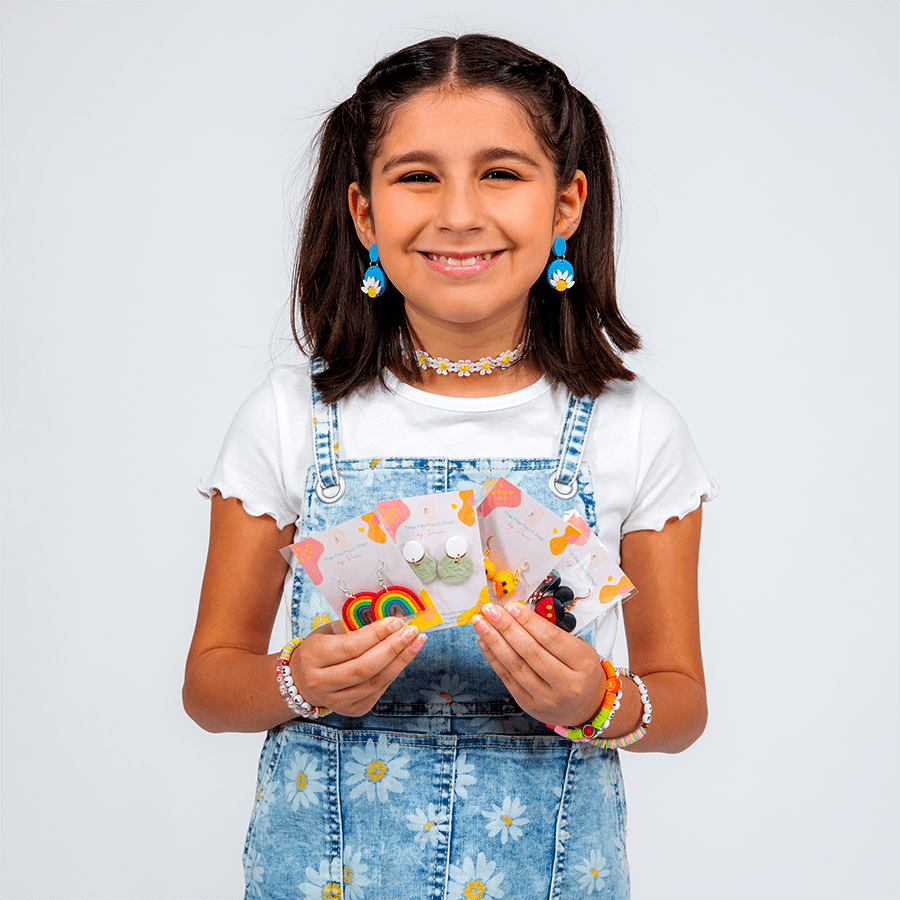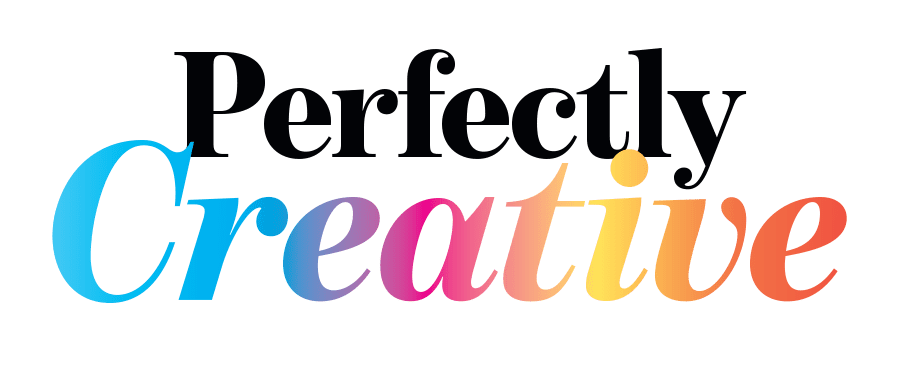 Not a day goes by that Dasie Cruz isn't thinking of ways to improve the business she launched in 2022. 
She's totally hands-on and stays informed of the latest trends in her industry, which includes researching options to upgrade her products and reach more clients. She's learned the importance of promotion, especially from satisfied customers. She enjoys meeting her buyers in person and welcomes feedback. She also values the meaning of giving back to the community and has made a commitment to donate a substantial percentage of her proceeds to local charities.
You're probably thinking, "Good for her – an ambitious entrepreneur growing a business in this challenging economy."
What you'd never guess from looking at her products and professional presentation is that Dasie Cruz is 11 years old.
The creative mind and hands behind "The Perfect Pair by Dasie" belong to a sixth grade Florida native who lives in Groveland.
Savvy beyond her years, Dasie has used her creativity and crafting skills to launch an online-based business selling handmade polymer clay earrings.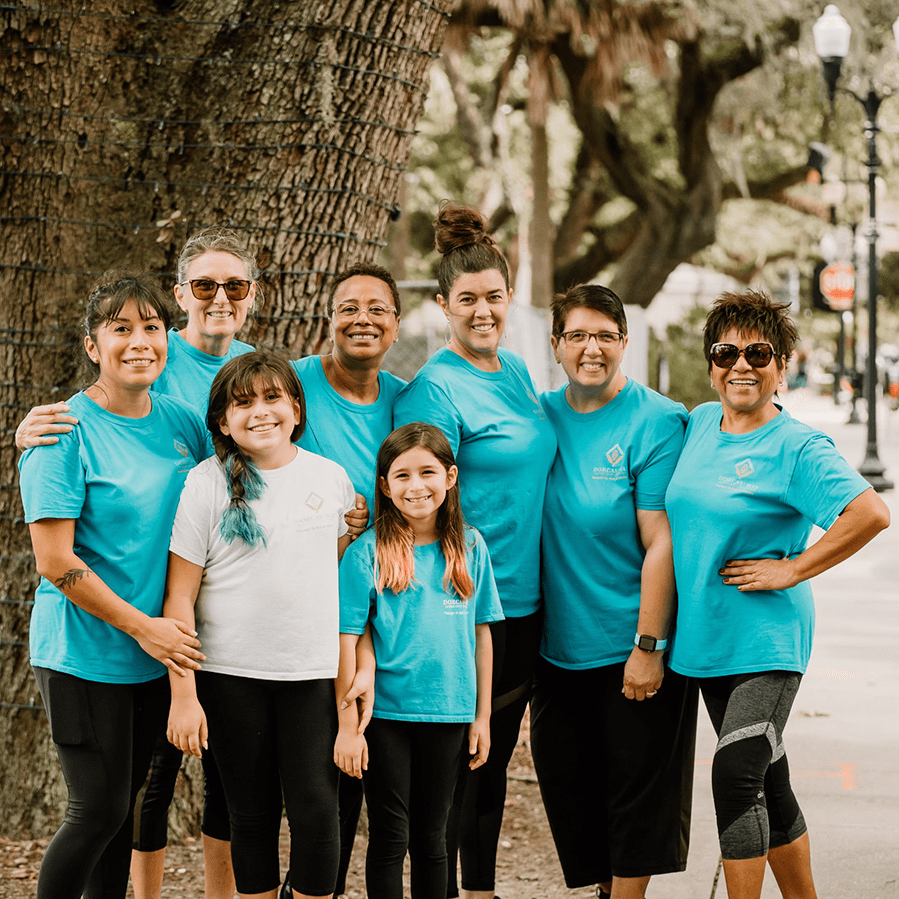 Lake County Heritage
Having lived in Lake County her whole life, both Dasie and her older sister Lilie, 12, have been homeschooled from the get-go. Parents Eddie and Rosie Cruz wanted their daughters to receive an education tailored to fit them as individuals. 
"We started with preschool and kept going," says Rosie.
From the perspective of a homeschooling parent, Rosie says the best part has been learning right alongside her daughters.
"We've been able to cater their education to their strengths and weaknesses," she notes. "Even as I teach them, we're all learning together. It's been a really positive and fun learning experience."
For the record, Dasie's favorite subject is science.
Both Dasie and Lilie participate in the homeschool enrichment program at The Lighthouse School in Winter Garden. Dasie has been taking classes in art history, digital art, and art marketing. All have helped with her business ventures.
As much as she loves creating art and coming up with ideas for her earrings, Dasie also does gymnastics, plays guitar, and has played soccer. Additionally, she loves spending time with Mochi, her one-year-old Maltese Yorkie mix puppy.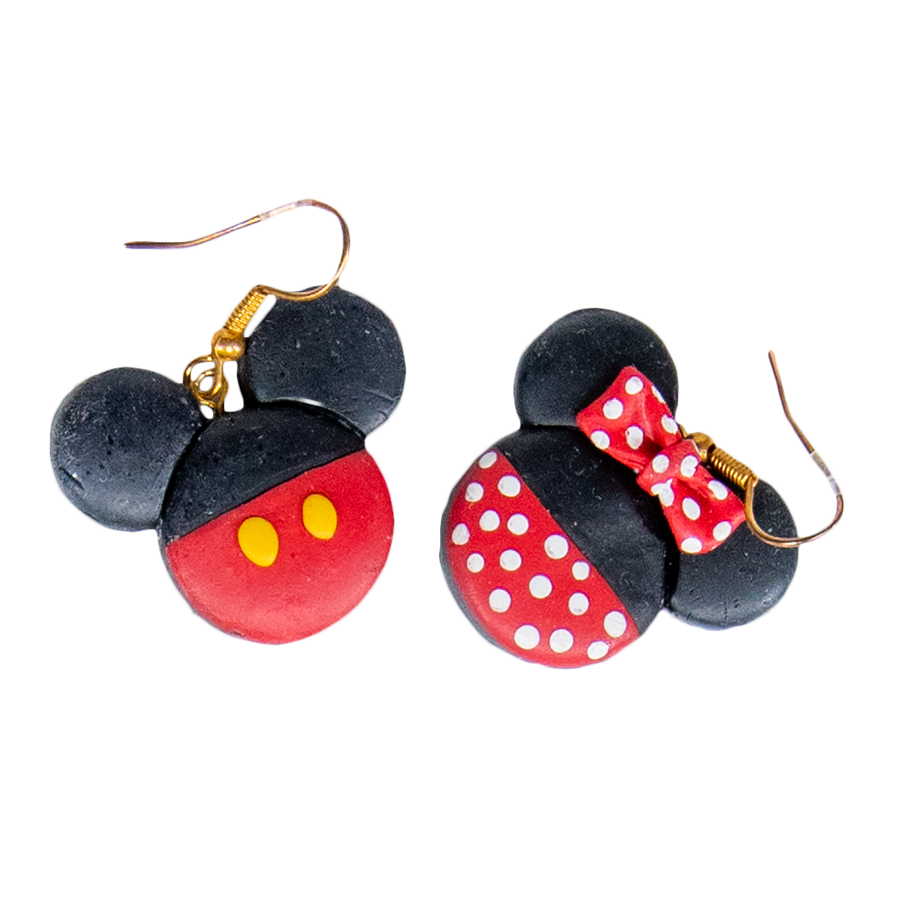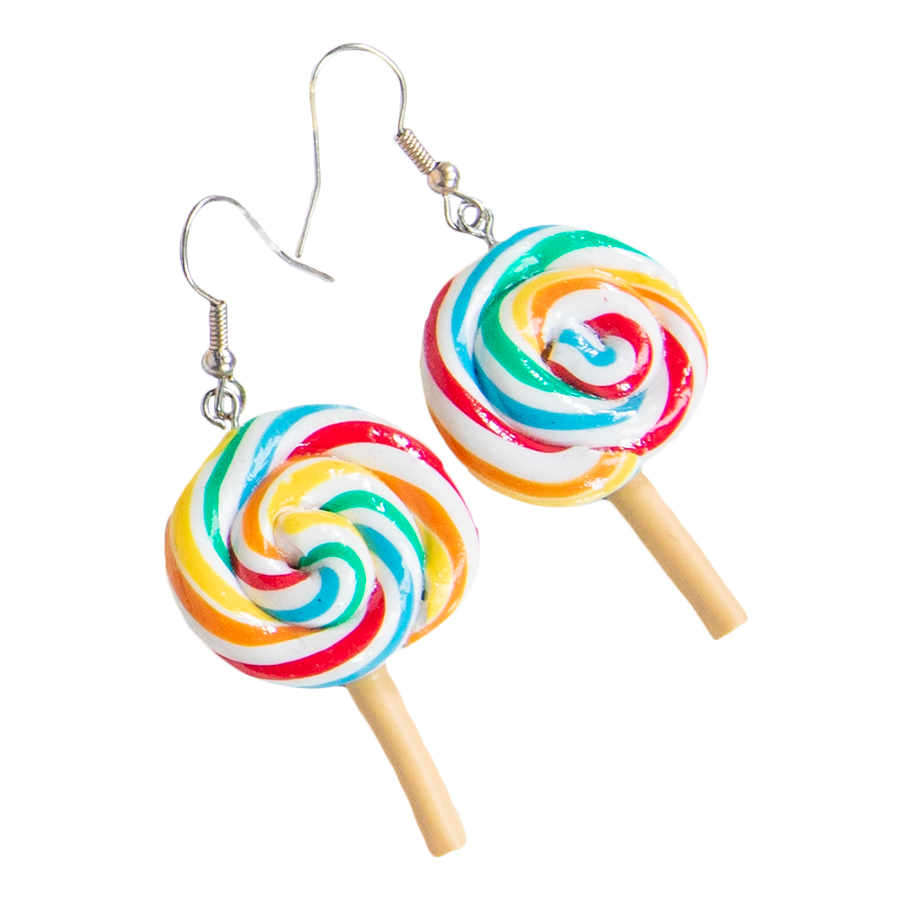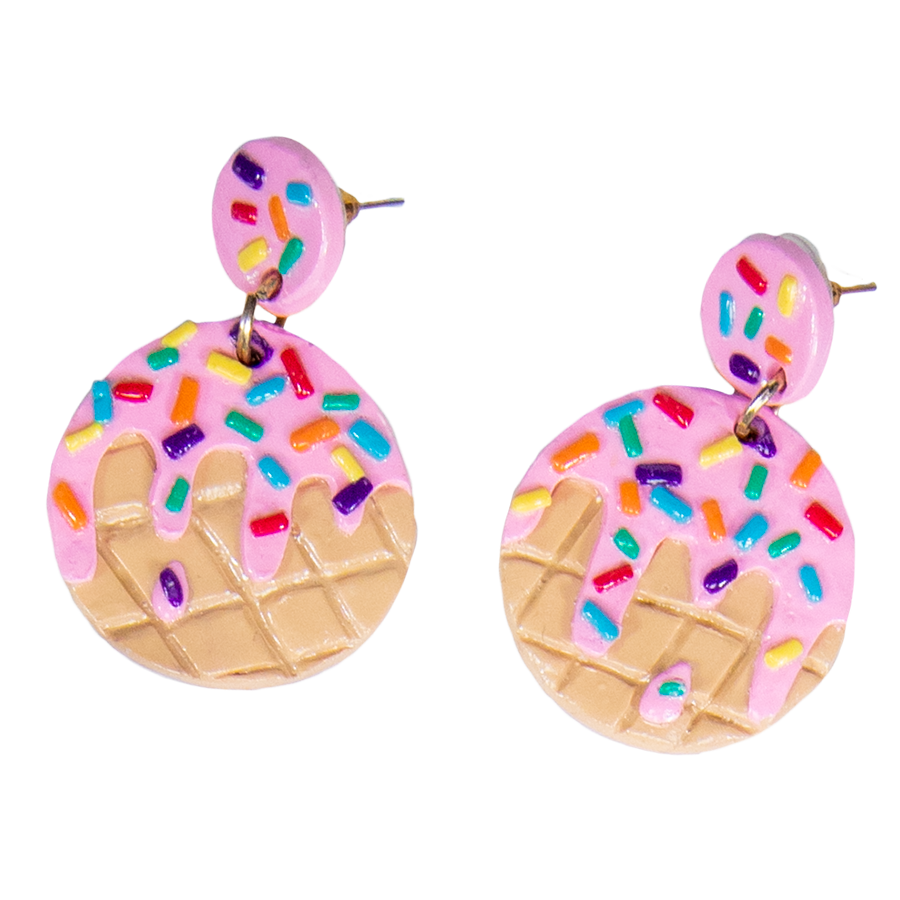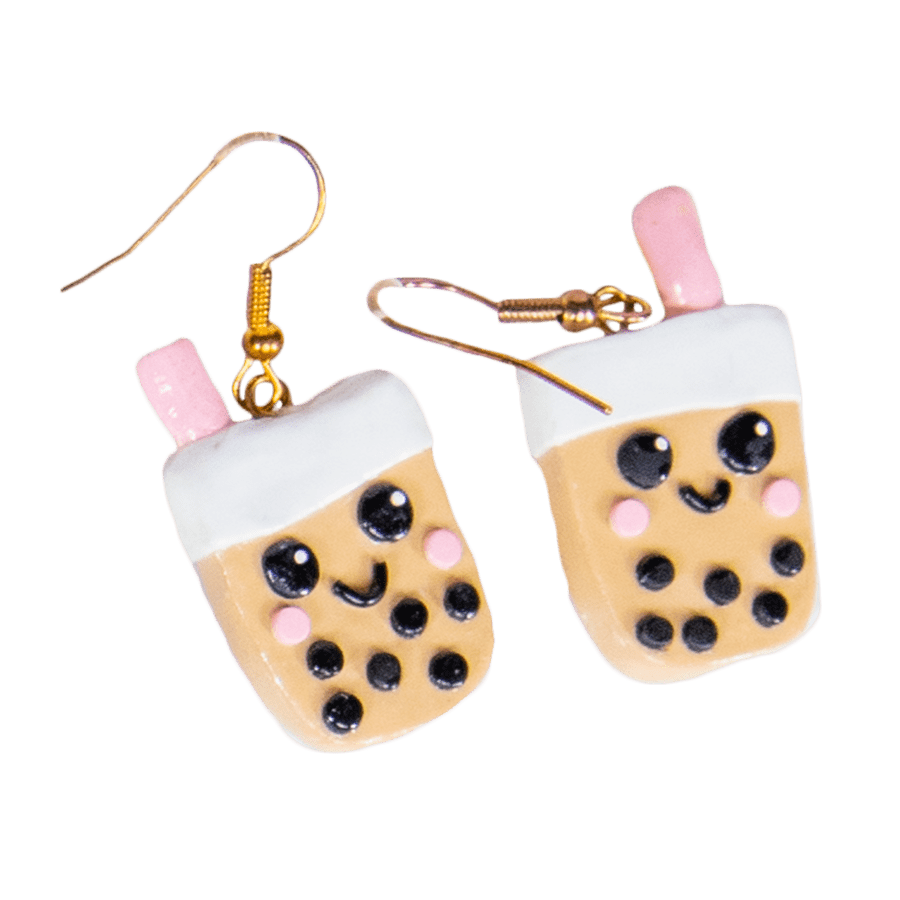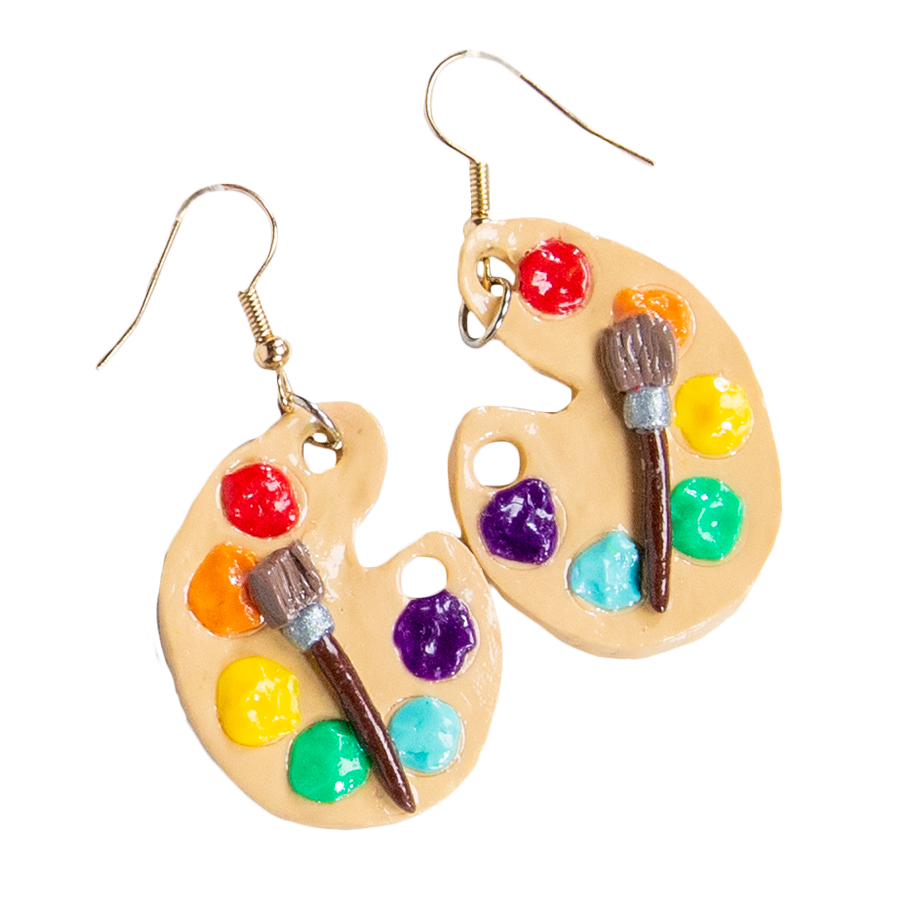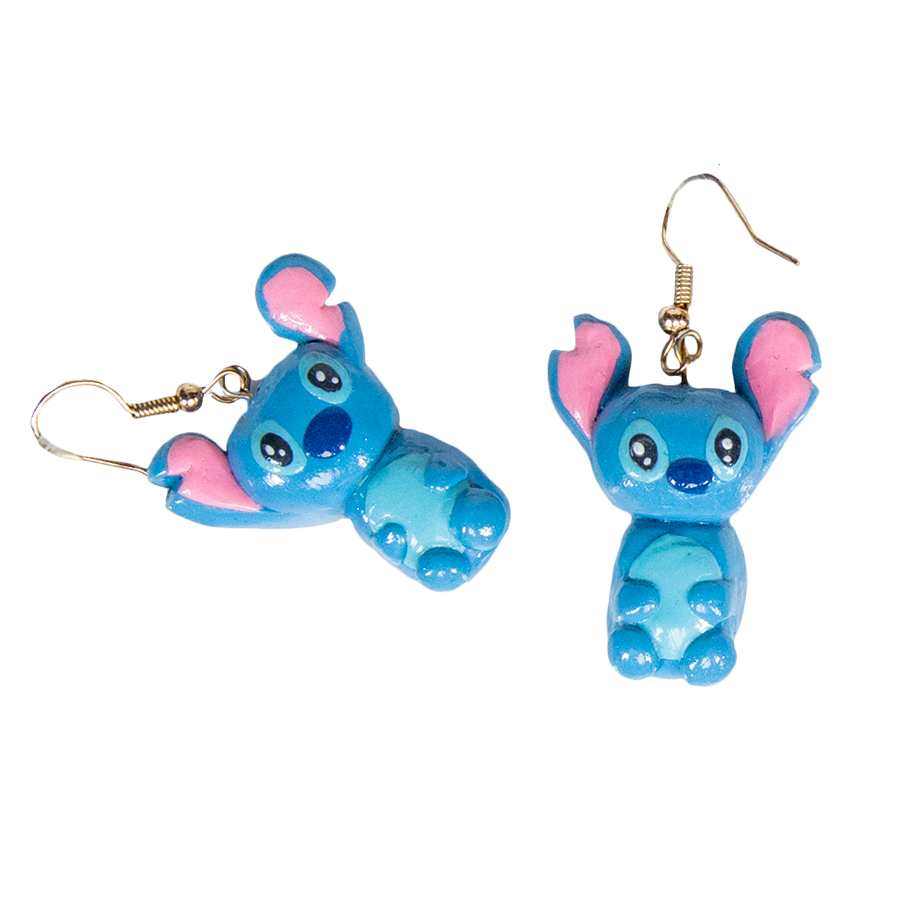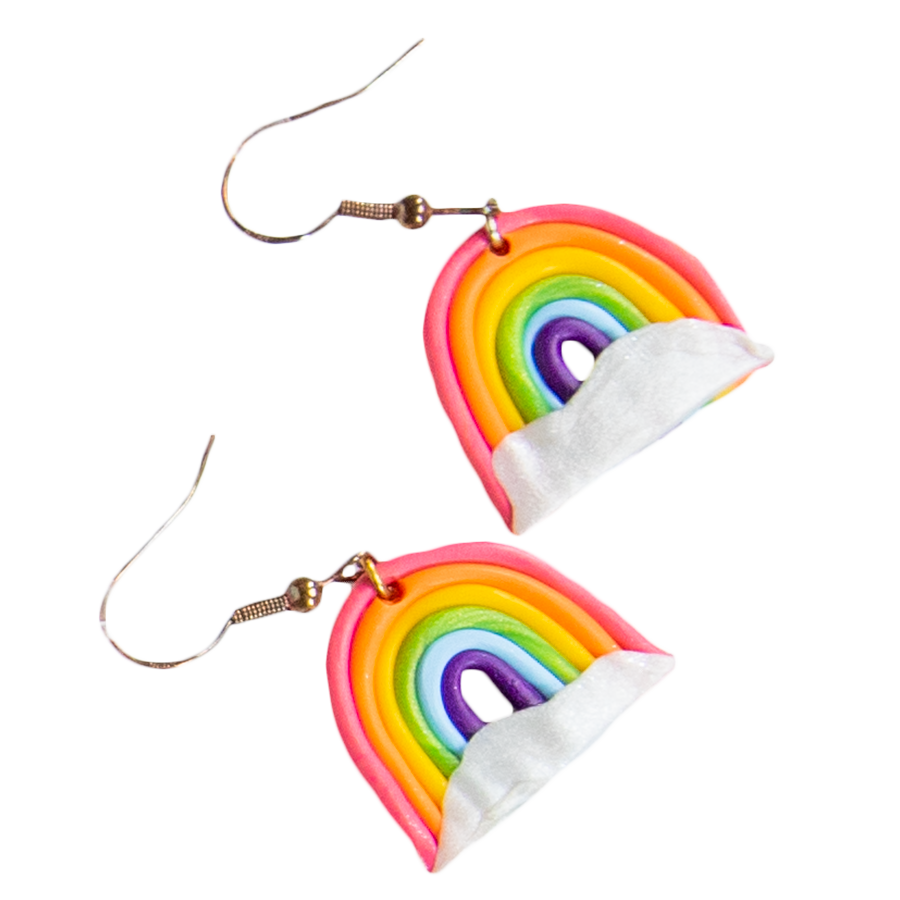 Clay Beginnings
Working with her hands is nothing new for this innovative sixth grader.
"Back when I was a toddler, I used to make dresses for my miniature dolls out of Play Dough," she confesses.
Rosie admits that Play-Doh was a key component of many art projects in Dasie's early childhood.
So where did she get the idea to make earrings out of polymer clay?
"She wanted to buy a tool to make foods for her American Girl dolls," says Rosie of the day in early 2022 when she and Dasie were shopping for those supplies on Amazon. "That's when she saw you could make earrings out of clay."
She'd already learned how to make clay charms by watching YouTube videos, so Dasie was confident she could figure out how to make earrings. 
She made that first pair of earrings in May 2022.
"I started making them for myself. Then my sister and her friends in her theatre group wanted some, and people started saying I should sell them," says Dasie.
She designed the logo for The Perfect Pair by Dasie by taking a picture of her own profile. She then traced it and drew the earring.
When it comes to promoting her art, both her mother and sister assist Dasie
by taking photos. 
Dasie also credits Lilie with coming
up with the name of her business.
Getting Down to Business
Most days find Dasie working on her craft business. After all, it's important to maintain inventory and regularly come up with new designs.
"I like to just sit down and start creating," says Dasie, who often listens to music while she's working on her clay creations in an area dedicated specifically for art in the family's homeschool room. 
"She started doing it on the kitchen counter, but there was clay everywhere, so I said, 'If you're really going to keep doing this, we have to have a designated area,'" Rosie says with a smile.
Dasie enjoys painting on canvas — usually with acrylics and sometimes with watercolors. She especially loves digital art, which comes into play when planning her earring designs. She sketches them on her iPad using the Procreate app, the same app she used to create her logo.  
"She also uses this app to draw cute characters, create collages and to photoshop puppies into funny scenes," says Rosie.
Among the equipment used to make her earrings is a roller and tools such as extruders and shape cutters. In addition to the earring posts and French wires, there's the clay, of course.
In the beginning, we bought her equipment," says Rosie. "Once she started selling her earrings, we told her, 'You're investing in your business.' Now she's mostly buying all her supplies with her own money."
At this point, Dasie, who makes each piece by hand, has made and sold hundreds of pairs of earrings. Her prices start at $5.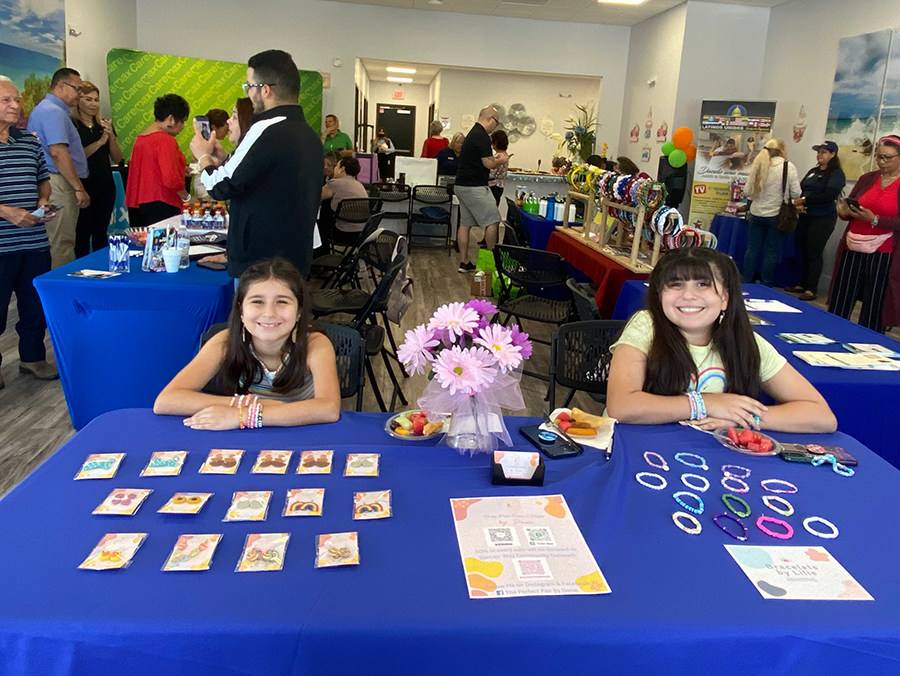 Step by Step
Dasie explains that the first step before ever working with the clay is coming up with the design and determining the colors.
Polymer clay comes already colored, but Dasie routinely mixes colors to get the exact hues she wants — something that is especially important when she's working on a custom order.
"I have to condition the clay by running it through the roller to make it softer and easier to work with," says Dasie, referring to a piece of equipment that resembles a pasta roller. 
She often adds fine details to the earrings with a brush and paint or chalk pastels.
"If they're a custom design, I just make one pair," says Dasie, "But if it's for a holiday, I usually make multiples of one design."
Case in point, the pastel-colored conversation hearts she made for Valentine's Day, and the adorable "Peeps" bunny earrings made for Easter.
"I'm going to start making necklaces," she adds, explaining that some will match her earrings, while others will be unique standalone designs.
Unlike many kids her age, Dasie doesn't spend hours on a screen every day. What screen time she is allowed, she makes good use of by Googling more earring ideas on Instagram and Etsy.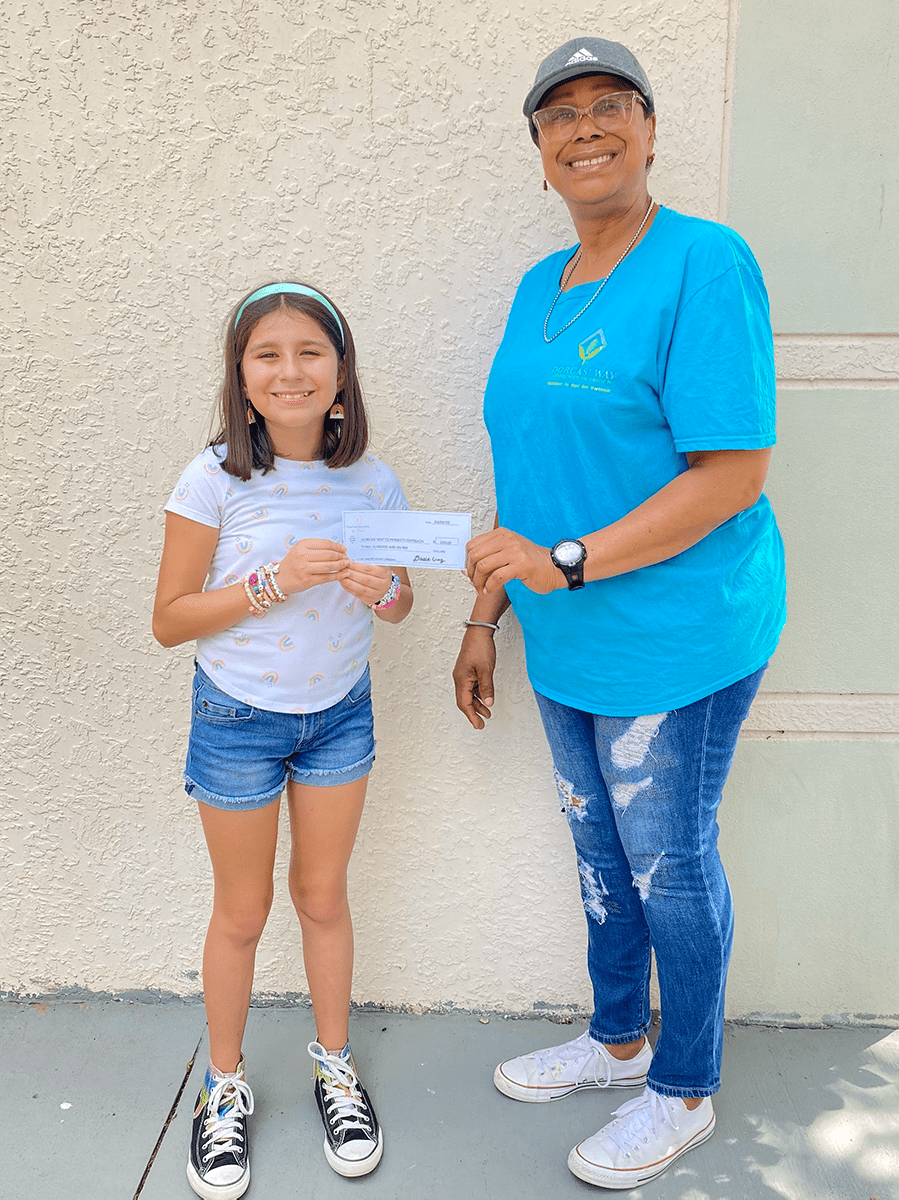 Custom Work
Although Dasie is very creative when it comes to designs, she also does custom orders for specific requests. Some of her favorite projects to date are the custom pieces she's been asked to create in honor of beloved pets that have passed.
"Those are really special to me," says Dasie, who works off a photo of the animal that the owner provides.
"People reach out on Facebook and Instagram for custom orders. They will send me pictures of the animal and I try to match it from that," she notes.
In addition to dogs and cats, she's done a necklace and matching earrings of a guinea pig named "Cookie."
The sweet faces of these animals meticulously rendered in polymer clay are sentimental reminders to be cherished by the people who loved them.
A large portion of Dasie's sales are online, but she also takes advantage of opportunities to sell her clay jewelry at events, such as Caponi's Cannolis School of the Arts, a show chorus and musical theatre group in Minneola.
"Mrs. Caponi allows me to sell at their shows," says Dasie, who has had a vendor table at several of the school's events.
The day of this interview, she was headed to a retirement center in Clermont to set up a table and sell her earrings. In April, she participated in an art market at The Lighthouse School where she and Lilie take extracurricular classes.
When Dasie sells at local events, customers get the benefit of meeting the talented young artist in person.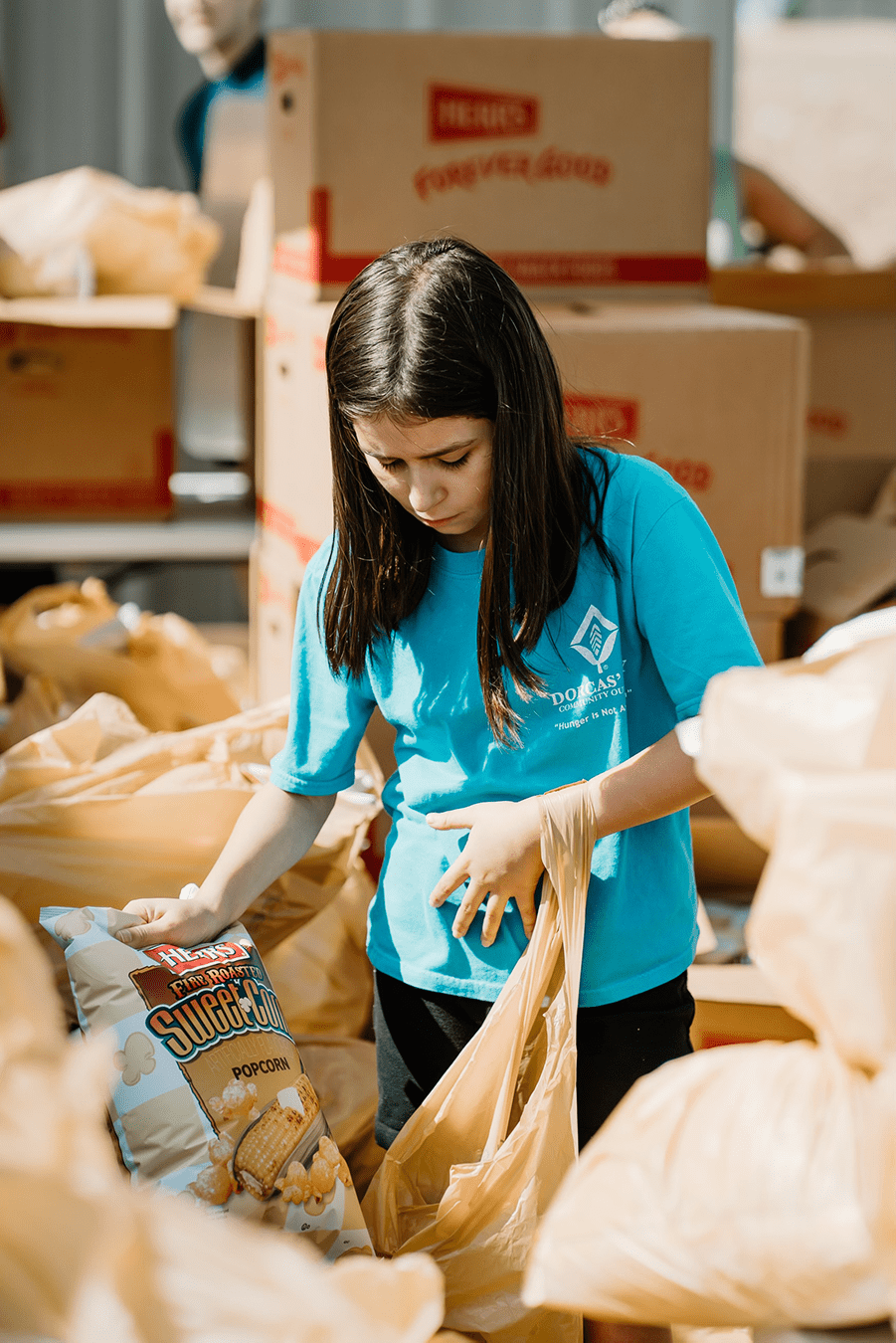 Giving Back
Early on, Dasie made a commitment to donate 30 percent of her proceeds to local non-profit charities.
Since the start of 2023, she's been donating to the Minneola-based Dorcas' Way Community Outreach, which provides food and offers learning opportunities to people in need. She and her family have also volunteered with the charity.
"This organization means a lot to us. We visit the homeless and families in need and share the Lord with them. We love being able to help people in that way and let them know that they're loved," says Rosie, adding that Dasie especially enjoys making up toiletry gift bags for them.
"I wanted to help in some way," says Dasie. "When I sell at Caponi's Cannolis School of the Arts, my donation goes to their scholarship fund."
"She's an inspiration; she's so generous," says Rosie of her ambitious daughter. 
Chatting with this young artist and seeing her creations, it's hard to remember that she's only 11 years old. Most adults would do well to incorporate a few of Dasie's wise-beyond-her-years insights: 'Find something you love and learn to do it better. Work hard. Be kind. Give back.'
Follow 'The Perfect Pair by Dasie' on Facebook, or search @theperfectpairbydasie on Instagram.  
Is there a particular subject that you would like us to write about?
Give us a shout!
Is there a particular subject that you would like us to write about?
Give us a shout!
Is there a particular subject that you would like us to write about?
Give us a shout!