Defensive Player of The Week #12 Nick Chandler Eustis High School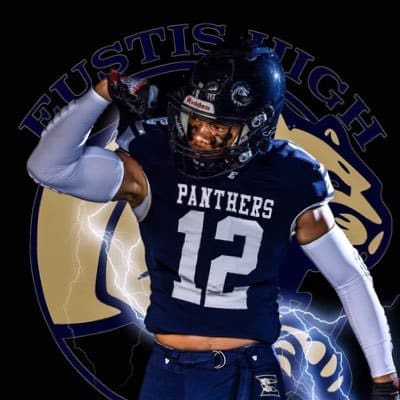 Ok usually we would pick a player who had a standout performance on defense. Usually there is one player that sticks out. Honestly the entire Eustis defense was incredible this week however there was one player that went just a little further on defense. That player is Nick Chandler. This week the entire defense of Eustis did what they needed to do against a good Tavares offense that has been beefed up this year thanks to coach Gavin Jones. Before we talk about Nick Chandler's  performance, we want to talk about some impressive statistics that other Eustis defensive players had.
First off Zsacari Minnis had 11 tackles and led the team with 5 solo tackles. He also had 1.5 tackles for a loss. However things got even better. Normally Minnis would be our choice for defensive player of the week and this performance put him right at the top as he is usually every week in Lake County. Minnis is one of the best linebackers in Lake County and his performance this evening is everything you would come to expect from him.
Meanwhile #4 Brandon Brooks the 6'0 170 lb defensive back had 10 tackles with 4 of them solo tackles. Both Brooks and Minnis had terrific nights on defense. Minnis was in on 11 tackles and Brooks assisted him on a few of them.
The Eustis Defense also got help from cornerback #8 Zavien Bryant who had 2 interceptions on the night. He played an impressive game and did not allow Tavares to establish much of a passing game in his neck of the woods. So a great job by Bryant! Those two interceptions helped Eustis rally. They were gamechanging type plays that the offense truly needed at that point.
One more player we want to give a shout out to is Linebacker #19 Conner Turnage. This kid had 5 tackles and a sack. He also recovered a fumble for a touchdown on the night! An amazing effort from one of the younger players on the roster. Turnage is just a sophomore and has a ton of room to grow. This was one of his best performances to date.
But it was #12 Nick Chandler the 6'0 210lb junior middle linebacker who was in on 14 tackles with 3 solo tackles and had a fumble recovery. He had an excellent night and was everywhere on defense that evening. He played one of the best games of his career to date. Really great game by Chandler and the fumble recovery was a heads up play as well. Chandler has been adding muscle mass this entire off season. It shows that hard work truly pays off.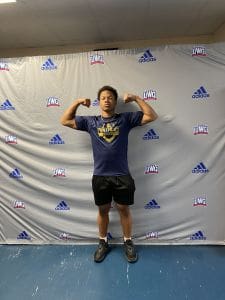 Overall if you are coach Frank. Scott, you have to be happy with how your team responded this week following a blowout loss to Leesburg the previous week. This game was not easy. Tavares played Eustis close all night long. Tavares also had a good defense that challenged the offense of Eustis.
The Panthers fought hard in the last 2 minutes of the game. Special teams was a huge reason that Eustis won the game. But the defense really did a tremendous job and we wanted to give each player their due diligence. Eustis has a fun defense to watch and Zsacari Minnis is one of those players who will go on to have a great career in College Football.
It will be fun to watch this defense continue to perform the rest of the year. Frank Scott and the Eustis Panthers are defending district champions. What do district champions usually all have in common? A solid defense. Best of luck to Eustis for the rest of the season!
Kyle Coppola was born in Newton, Massachusetts and received his Bachelor of Fine Arts in Communications from Curry College in 2016. After traveling to Florida on a family vacation, he decided he could not get enough of the warm weather and made the move from snowy Massachusetts to central Florida 8 years ago.
For the last decade Kyle has gained valuable experience in social media content creation, marketing and sales, writing, video production, sports announcing and even broadcasting for local radio stations, such as FM 102.9 in The Villages and FM 91.5 in Massachusetts. Every year he volunteers at The Villages Charter High School as a play-by-play sports announcer for the football games as well as a public address announcer for the basketball games, including the annual Battle at The Villages Tournament.
Outside the office Kyle is a husband and father to two beautiful girls along with their cat. In his spare time he likes to spend time with his family, travel, play golf and swim. He is also a huge sports junkie and even bigger motorsports fan and loves to attend racing events when he can.
Share This Story!