Defensive Player of The Week: Zavien Bryant Eustis High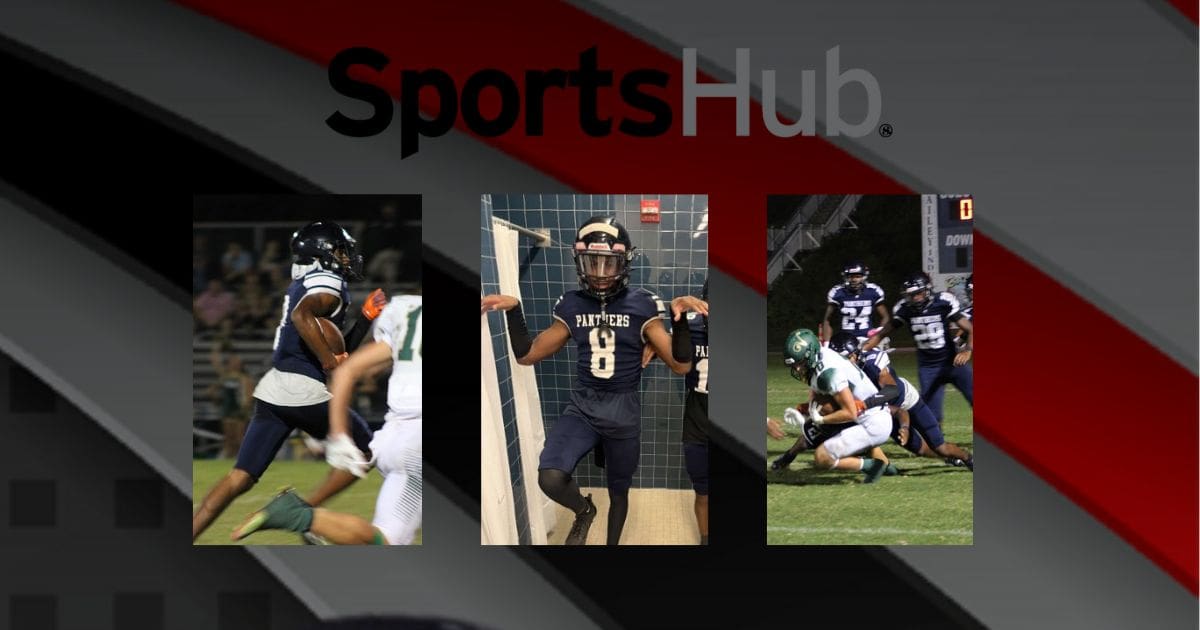 Our defensive player of the week is Zavien Bryant for Eustis High School. The 6"1 163lb junior cornerback had 7 tackles with 2 solo and 1 tackle for a loss. He also had a nice pick six touchdown that resulted in a 42-14 win against The Villages Charter School.
Bryant has been great this year. While Eustis has some incredible defensive players including Zsacari Minnis who had 9 tackles 3 solo and 2 TFL along with Nick Chandler who had 12 tackles 4 of which were solo and a host of other players, Bryant has quietly been putting together a nice year.
He has 20 total tackles of which 8 are solo tackles. Playing the cornerback position his 6"1 frame makes him one of the larger cornerbacks in Lake & Sumter County. It's often tough to find decent cornerbacks in our area but Bryant is one of the best by far.
This kid has 3 interceptions this year totaling nearly 90 yards of total interception yardage. Bryant also does it on special teams and has a punt block this year while also recovering a fumble. Bryant also plays wide receiver and although he is not the top wide out on the team he makes the most of his chances.
Overall Zavien Bryant is just a good overall player who has really been working hard to come into his own this year. As Eustis contends for yet another district championship Bryant will be a key component of the defense for Eustis.
Each week it seems we are giving praise to a Eustis High defender. Rightfully so! Down below you will see some of our honorable mentions for other defensive stars in our state who had some nice games this past week.
Defensive Player Honorable Mentions: 
Eustis – Zsacari Minnis 9 tackles 3 solo 2 TFL 1 PBU
Eustis – Nick Chandler 12 tackles 4 solo
Eustis – Brandon Brooks 11 tackles 4 solo
Eustis – Marri Jackson – 7 tackles 3 solo
South Sumter – Ty Kadur 1 Solo 7 assisted 2 TFL 2 sacks
South Sumter – Jake Mendahl 3 Solo, 7 assisted, 3 TFL, 1 sack
Look for all of these guys to continue having great years. Congratulations to Zavien Bryant! Go Eustis!
Kyle Coppola was born in Newton, Massachusetts and received his Bachelor of Fine Arts in Communications from Curry College in 2016. After traveling to Florida on a family vacation, he decided he could not get enough of the warm weather and made the move from snowy Massachusetts to central Florida 8 years ago.
For the last decade Kyle has gained valuable experience in social media content creation, marketing and sales, writing, video production, sports announcing and even broadcasting for local radio stations, such as FM 102.9 in The Villages and FM 91.5 in Massachusetts. Every year he volunteers at The Villages Charter High School as a play-by-play sports announcer for the football games as well as a public address announcer for the basketball games, including the annual Battle at The Villages Tournament.
Outside the office Kyle is a husband and father to two beautiful girls along with their cat. In his spare time he likes to spend time with his family, travel, play golf and swim. He is also a huge sports junkie and even bigger motorsports fan and loves to attend racing events when he can.
Share This Story!