DTerry Detailing Has Grand Opening at Lake Square Mall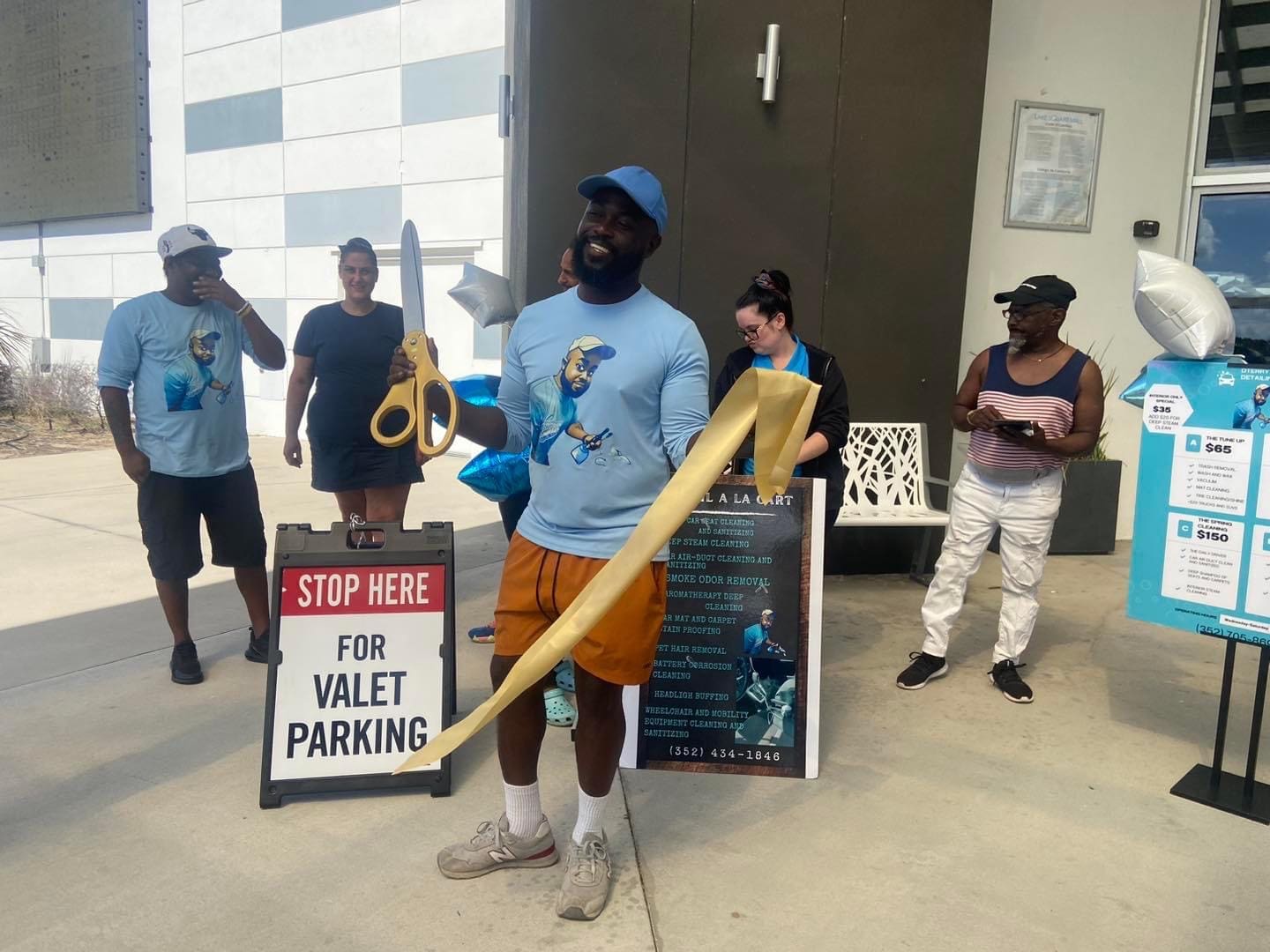 Lake Square Mall in Leesburg, Florida continues a fantastic year with the opening of yet another business DTerry Detailing. That makes 10 plus businesses opened at Lake Square Mall in the past few months as business is flocking back under the management of General Manager Max Parker Jr. and his terrific staff. DTerry Detailing LLC becomes the latest to call Lake Square Mall home and this is a great local business that started during the times of Covid.
DTerry Detailing offers eco-friendly car detailing services. The attention to detail is what really sets this business apart from other car detailing companies. But it's not just the eco-friendly service provided its the entire experience from start to finish. DTerry also offers free valet parking for mall visitors. This is a very thoughtful service that can enhance the overall shopping experience at the mall and helps get the name of the business out there.
Lake Square Mall's commitment to local business has been a huge driving force in the changing perception of the mall. After the two anchor tennants went bankrupt within a year and a half of one another, the mall was always battling a perception that it was in a decline. While other malls in America are, the Lake Square Mall is in a revitalization period. Local business has been leading a charge to fill the mall back up with businesses. While the team still has a long way to go the public perception has never been more positive as it is now.
The team also opened a Christmas House, recently hosted the annual Haunted House and are always hosting events to bring business into the mall. It is heartwarming to see another local business believing in the Lake Square Mall. This place has been around a long time and it's been impacted by the financial crisis in 2008 and the Covid pandemic. They have made it through all of this and have never had a more caring leadership team in place.
As for DTerry Detailing, we wish this company the best of success. It was founded on hard work and we are very hopeful to see this company grow in the future. Congratulations to everyone involved!
Kyle Coppola was born in Newton, Massachusetts and received his Bachelor of Fine Arts in Communications from Curry College in 2016. After traveling to Florida on a family vacation, he decided he could not get enough of the warm weather and made the move from snowy Massachusetts to central Florida 8 years ago.
For the last decade Kyle has gained valuable experience in social media content creation, marketing and sales, writing, video production, sports announcing and even broadcasting for local radio stations, such as FM 102.9 in The Villages and FM 91.5 in Massachusetts. Every year he volunteers at The Villages Charter High School as a play-by-play sports announcer for the football games as well as a public address announcer for the basketball games, including the annual Battle at The Villages Tournament.
Outside the office Kyle is a husband and father to two beautiful girls along with their cat. In his spare time he likes to spend time with his family, travel, play golf and swim. He is also a huge sports junkie and even bigger motorsports fan and loves to attend racing events when he can.
Share This Story!