East Ridge High School Football Hires New Offensive Coordinator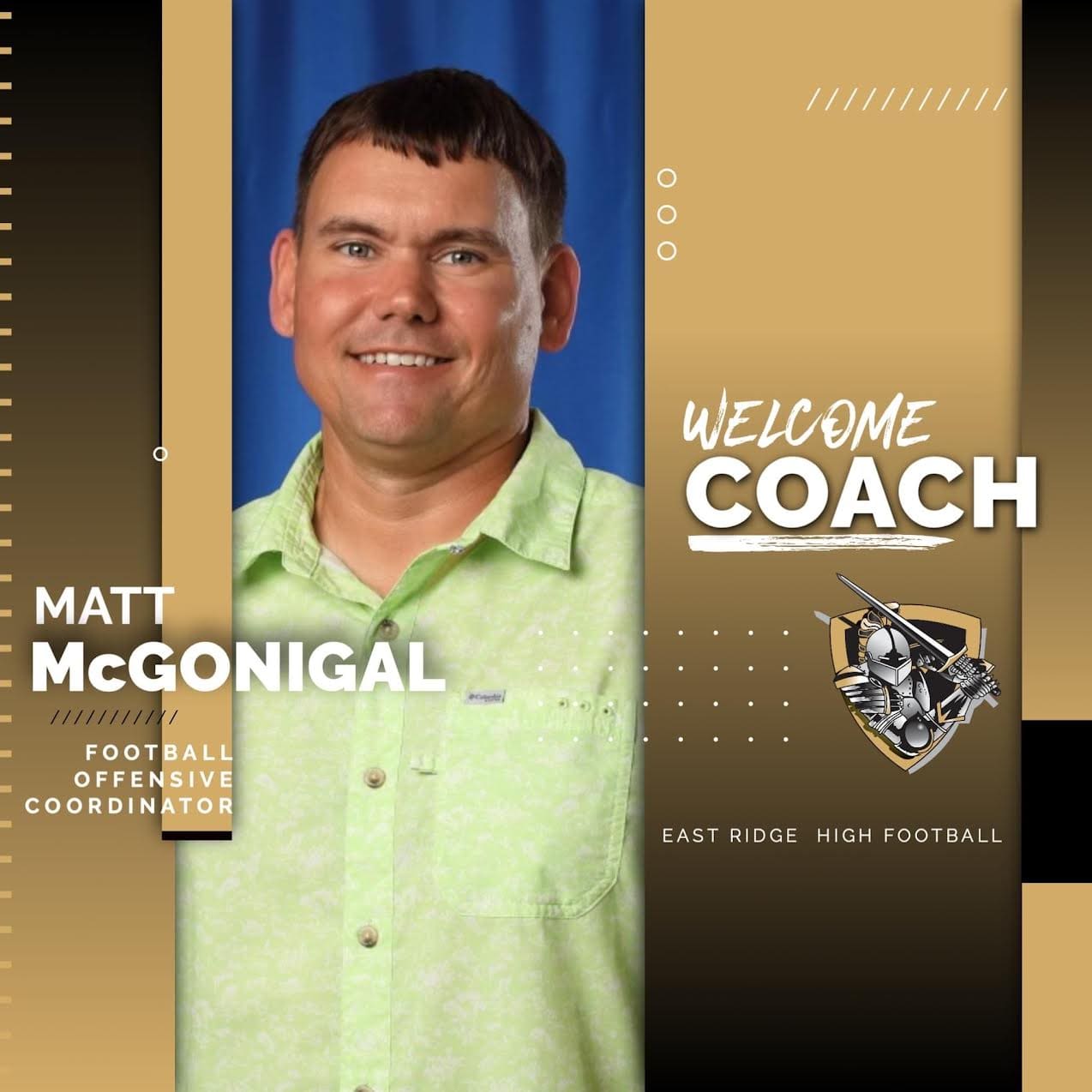 Welcome To East Ridge Matt McGonigal!
East Ridge has hired a brand new Offensive Coordinator for 2023! Excitement couldn't be more evident as The Knights have recruited one of the best Offensive Coordinators in Lake & Sumter Counties. Matt McGonigal is a lot of things. A father a man of good values, but the thing he may be best at is being a Football Coach. Over the past few years McGonigal has been instrumental to the success of one key team in the area and that caught the Knights attention.
McGonigal has been Offensive Coordinator for The Mount Dora Christian Academy Bulldogs in recent years. To say the last few years have been successful for The Bulldogs would be an understatement. MDCA has been to the Championship game in their league three years in a row. Every year the Bulldogs come out and they find a way to make good things happen.
Matt McGonigal Gets The Most Out Of His Offenses
McGonigal has been able to get the most out of his offenses. Even in a league where schools may not have the top athletes in the state, he makes even the average athlete look good. His way of coaching and his style of teaching is front and center one of the best in the area. He is the kind of coach that demands respect but he also knows how to give constructive feedback to his players. This helps the players get better and in turn, helps the entire team get better.
The offensive philosophy at MDCA has been one of grit and discipline. It's also a christian school founded upon christian values and we would be surprised if McGonigal doesn't take that with him to East Ridge High School. Christian Schools are known to be some of the most disciplined and if there's anything East Ridge can improve upon it's limiting penalty yardage.
East Ridge is coming off a 4-6 season and while that is not what they were hoping for it's actually a team that is in good shape heading into 2023. Why you ask? Think about this just two years ago The Knights went 1-10. The year before that they went 4-4. You have to go back before 2019 to find a winning season in which the Knights went 6-5. In fact its been since 2017 that The Knights have made the playoffs. Safe to say they needed a change.
Coach McGonigal Is A Proven Winner!
In comes McGonigal! A coach that hasn't had a losing season in a very very long time. He is not used to losing and he is the kind of coach that is going to turn this thing around for The Knights. If anyone can do it Matt McGonigal can. Head coach Donnie Burchfield can't be more excited. He was quoted saying "Super excited to add Coach Matt as our Offensive Coordinator. He's done a great job guiding MDCA to the state championship the last three years and super pumped to have him on the Ridge! GO KNIGHTS!"
Coach Burchfield has had his hands full the past few years. The Knights have given it everything they could but they were missing this one piece to the puzzle. We believe Matt McGonigal is that piece. The Knights want to ring the bell. They want to win now and with McGonigal they will have that opportunity. His mindset will vastly improve the struggling offenses that The Knights have had in recent years.
East Ridge ended the year on a high note. They won three straight games to end the season. Even though two of those wins came against South Lake and Tavares, (teams that didn't win a game in 2022) they did end the season with a win which can boost team morale as they look to the offseason.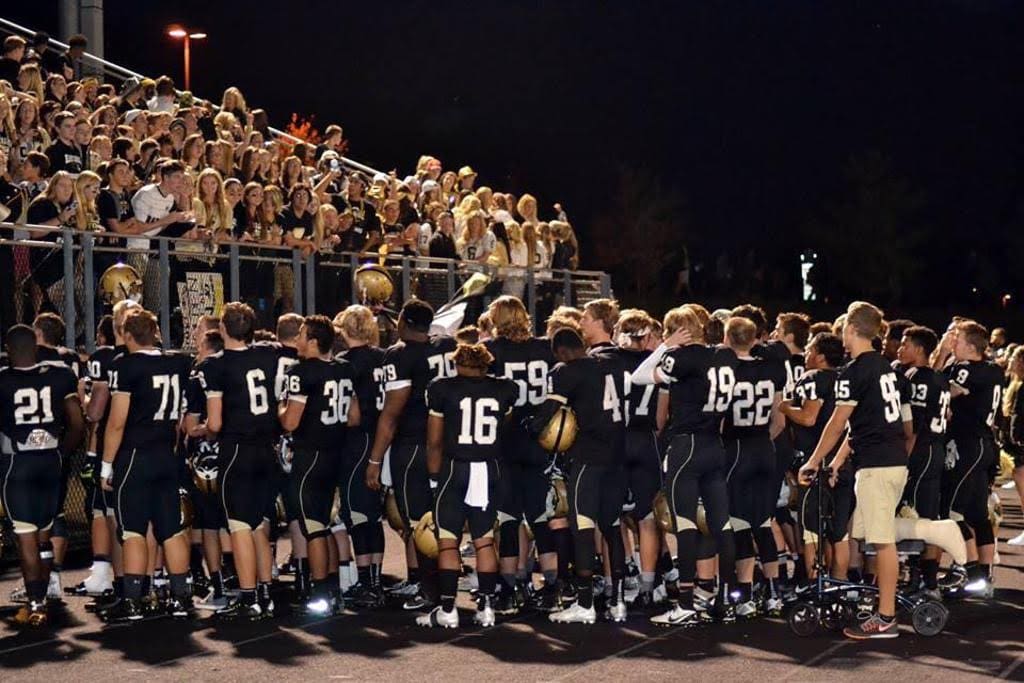 Coach McGonigal Is The Right Fit For East Ridge
Coach McGonigal is getting a good group of returning players however the Knights are losing a ton of seniors this year. The best news for the Knights is that Junior Quarterback 6"2 200lb #10 Cole Rylski had 1,200 yards passing though the air and another 350 yards rushing this season and will return for his senior year as the playmaker for the Knights. However the Knights are losing Senior RB #17 Jamel Butts and Senior Wide Receiver #7 Jamaal Woody. It will be intriguing to see how East Ridge decides to replace those two playmakers next season.
Overall we think Matt McGonigal is a great fit for East Ridge. There is a lot of excitement in the program right now. This seems to be the most excited I have seen parents in a long time about the program. Time will obviously tell how this school will shape up in 2023, but with this massive offensive pickup for The Knights we could see a big turnaround for The Knights this upcoming year!
Congratulations to Coach McGonigal and his family and we wish East Ridge nothing but success as they prepare for their spring football game in May.
Kyle Coppola was born in Newton, Massachusetts and received his Bachelor of Fine Arts in Communications from Curry College in 2016. After traveling to Florida on a family vacation, he decided he could not get enough of the warm weather and made the move from snowy Massachusetts to central Florida 8 years ago.
For the last decade Kyle has gained valuable experience in social media content creation, marketing and sales, writing, video production, sports announcing and even broadcasting for local radio stations, such as FM 102.9 in The Villages and FM 91.5 in Massachusetts. Every year he volunteers at The Villages Charter High School as a play-by-play sports announcer for the football games as well as a public address announcer for the basketball games, including the annual Battle at The Villages Tournament.
Outside the office Kyle is a husband and father to two beautiful girls along with their cat. In his spare time he likes to spend time with his family, travel, play golf and swim. He is also a huge sports junkie and even bigger motorsports fan and loves to attend racing events when he can.
Share This Story!