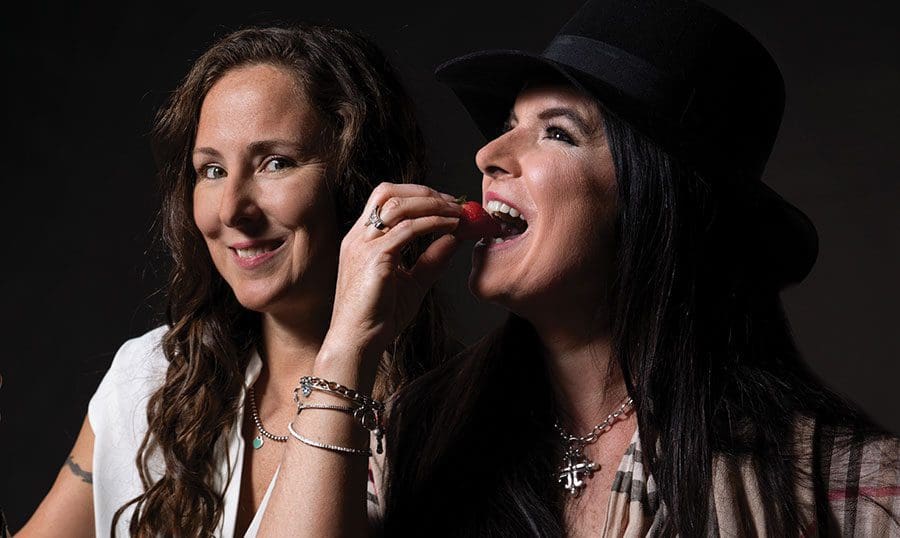 "At Edible Arrangements, The Villages, our mission is to WOW you," says co-owner Rachelle Neck, adding the company now offers fresh-baked cookies, brownies, cheesecakes, and cupcakes that customers can order in addition to the fresh fruit arrangements and gourmet chocolate-dipped fruits.
"We take a lot of pride in our hands-on approach of making bouquets and gourmet chocolate-dipped fruits ourselves from start to finish," says Rachelle.
The addition of fresh-baked cookies from Edible Arrangements also keeps Rachelle and co-owner Becky Pilipow busy whipping up snickerdoodles, chocolate chip, pineapple chocolate chip, and strawberry white chocolate chip cookies.
The co-owners take pride in the company's stellar customer service, and they always feel connected to customers who tell their stories about why they are sending an Edible Arrangement to family or friends.
"We are part of the story, as we become the person connecting lives together when they are far apart," Rachelle says.
---
Edible Arrangements
352.391.1334 / 3509 Wedgewood Lane, The Villages / ediblearrangements.com