Eustis Fire Department Wins Food Drive Challenge with 7,858 Pounds Donated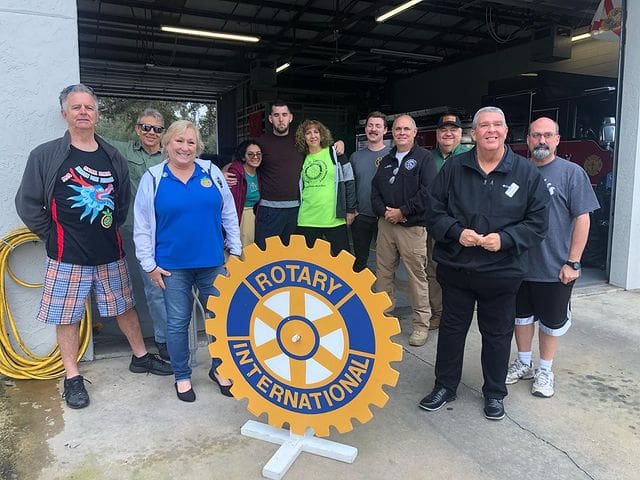 Eustis Fire Department Wins Food Drive Challenge with 7,858 Pounds Donated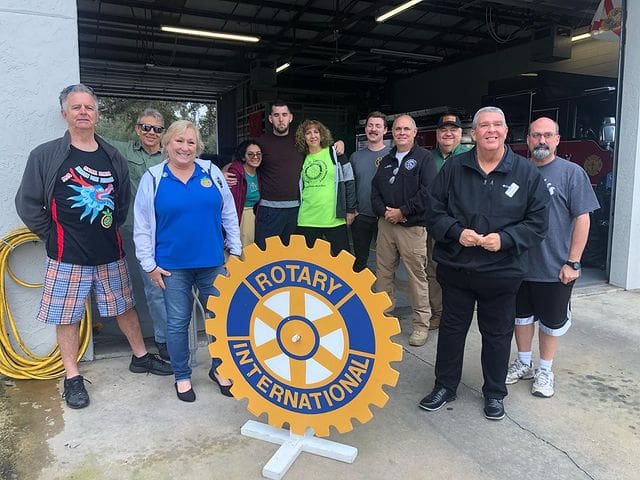 The third annual Tri-City Fire Department Food Drive Challenge on Saturday collected a total of 11,450 pounds of for the Lake Cares Food Pantry, with the Eustis Fire Department once again coming out on top with a total of 7,858 pounds of food collected. This is their third win in a row.
"Congratulations to all for a successful Food Drive," Eustis Mayor Michael Holland says. "I want to say a big thank you to all  that worked with team Eustis. For the last three years we have worked hard to give back to our community and because of your love and dedication, Team Eustis is number one again. Deanna you and your crew at Lake Tech did an amazing job and we thank you for community dedication. Lake Cares and The Golden Triangle Rotary, thank you for the gift of love that you give to our residents."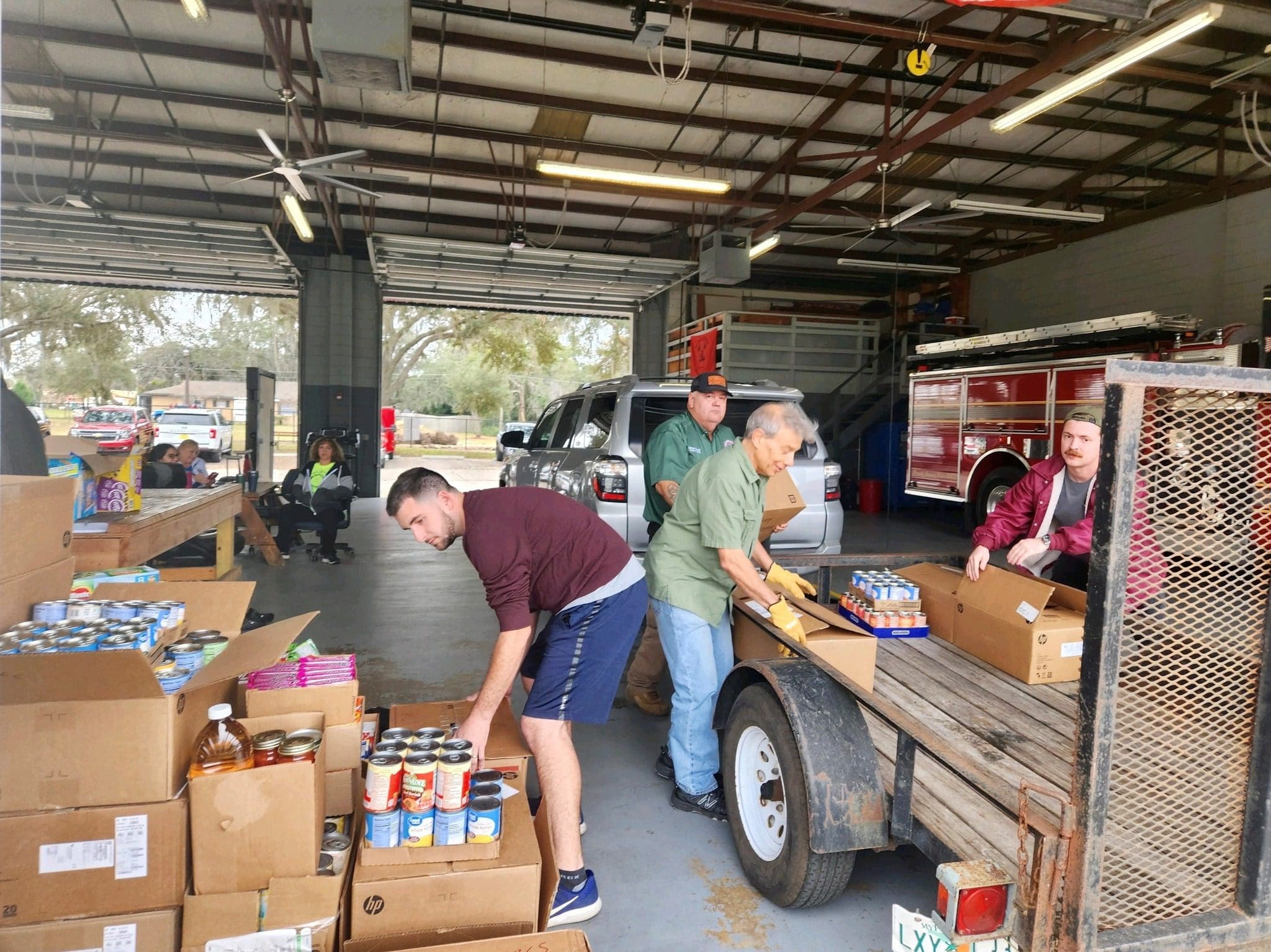 Mount Dora collected 2,884 pounds and Tavares collected 708 pounds.
Totals were less than hoped for than the previous year, but rising food costs are partly to blame. According to Jim Dickerson of the Golden Triangle Rotary, monetary donations account for a lot of the giving and food costs have gone up.
"Instead $.19 buying a pound of food, it now takes $1.79 to purchase a pound of food," Jim says. "Our January drive is so important to the pantry because typically January is a tough month for donations. I think this drive illustrated the state of the economy. I would not be surprised if some of last year's donors are now clients of food pantries. Again we are very appreciative of all the donations and special thanks to LakeTech for collecting over 2000 pounds of food. Partnerships like LakeTech are what make these drives successful."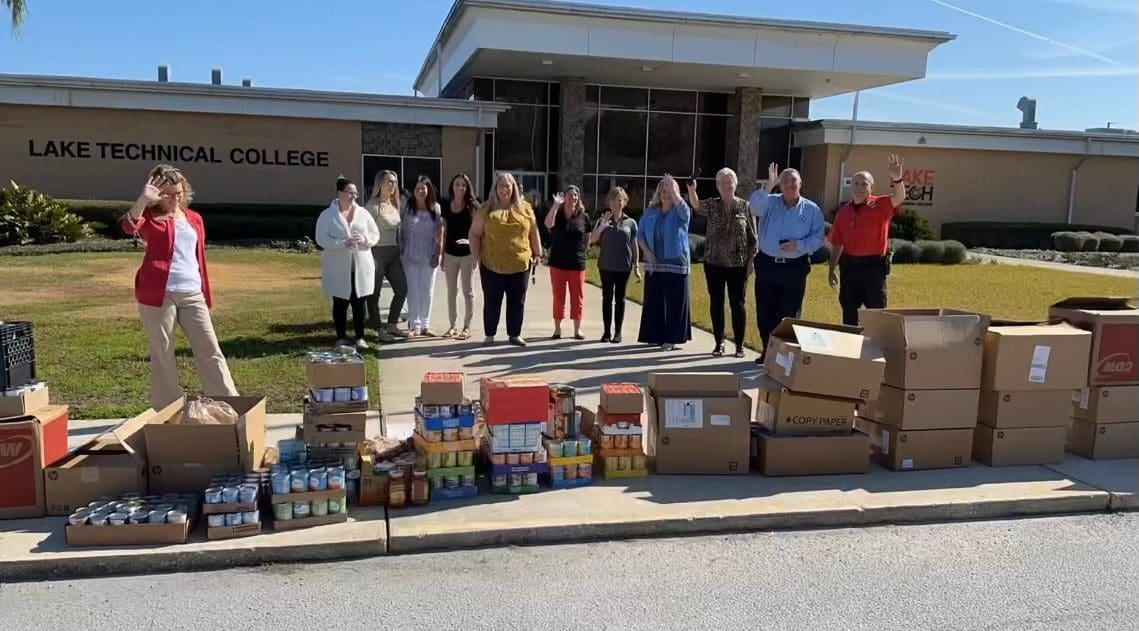 The 4th annual food drive is scheduled for January 27, 2024. Lake Cares Food Pantry is always looking for donations should someone still wish to give.
Originally from the small town of Berryville, Arkansas, Cindy has become a multimedia specialist in journalism, photography, videography and video editing.
She has a B.S. in Communications from the University of Central Arkansas and is a correspondent for The Daily Commercial, LakeFront TV and Beacon College's PBS talk show, "A World of Difference," where she received an Anthem Award and Telly Award.
When she isn't working, Cindy spends time with her husband, Ryan, and son, David, traveling and taking photos of landscapes and wildlife.
Share This Story!