Eustis High School Softball Player Libby Levendoski Headed To Army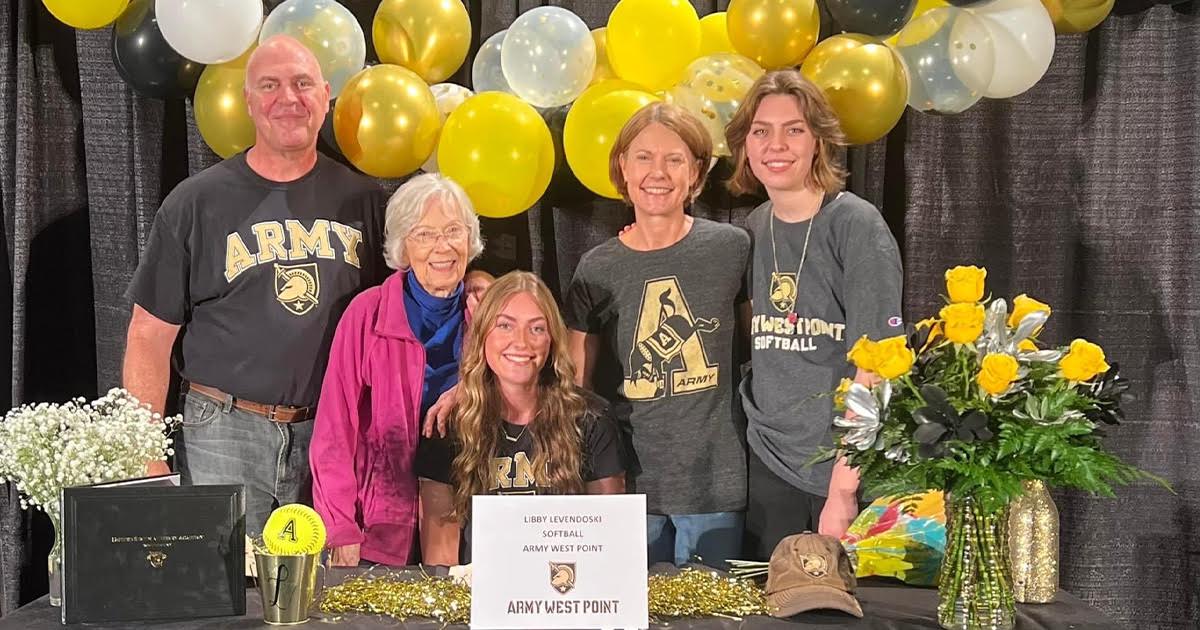 Libby Levendoski has had a terrific start to the season at Eustis. She is the number 1 ranked player in all of Lake & Sumter County. The Senior has excelled the past few years and ultimately decided to take a massive step in her playing and education career. Levendoski has decided to join Army. She will not only play softball at the Division 1 level, but make the ultimate commitment and serve our country.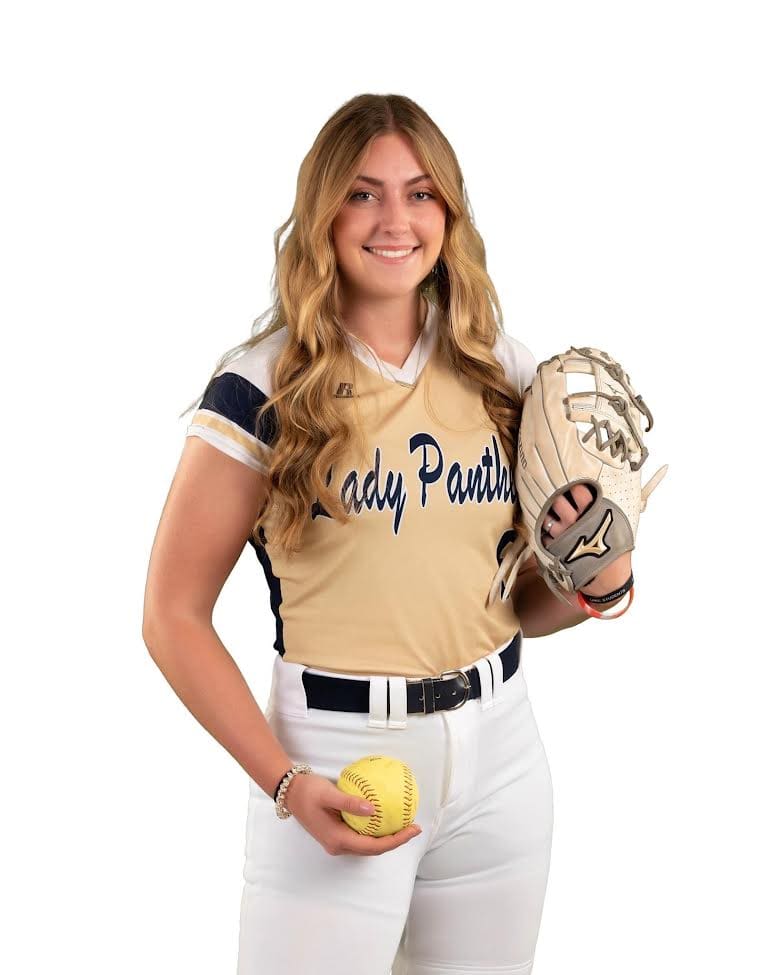 Levendoski Ranked #1 In Lake & Sumter County
There is no denying her talent. The Senior Pitcher for the Panthers has had an incredible start to the season. She has pitched an incredible 39 innings so far and has a monstrous 72 strikeouts while only giving up 4 runs in that time. Those are some of the best numbers we have ever seen out of a Lake & Sumter County Softball player. She also has just a 0.72 ERA. Players just cannot hit against her immense power.
She is ranked as the number 1 pitcher in Lake & Sumter County. The only pitcher in the county that even comes close to her is Emily Thompson who plays for The Villages. But when looking at the way Levendoski controls the batters and strikes fear into opposing players' eyes, it's no wonder she is the top prospect in our region.
Levendoski is perhaps one of the best natural pitchers we have gotten to see play in a long time. Every now and then a player just looks dominant and Levendoski is everything an NCAA Division 1 softball pitcher should be. She pitches so fast, oftentimes opposing batters don't have time to swing the bat. She also positions the ball better than any other pitcher playing today's game. She just has the it factor up on the mound.
No matter if it's on the field or off the field Levendoski has a great role model in head coach Brittany Beall. Coach Beall has been instrumental to the success of not only the Softball teams but the weightlifting teams at Eustis as well. The Panthers have grown tremendously over the past few years. In fact Levendoski is not the only Eustis player going to play division 1 college sports, Tyree Patterson the standout wide receiver for the football team is headed to UCF to play football for the knights next season!
Levendowski Makes The Ultimate Commitment
Levendoski is also making a massive commitment to join the Army. West Point is known for its academics and commitment to service, but they are also known for their athletics. Army should be a great fit for Levendoski. If you have never seen her in person she is tough and mighty. She should fit right in at West Point. We all owe her a huge thank you for her commitment to the United States Armed Forces as well.
We should also note that Levendoski is not just a great softball player, she is also a Volleyball player as well. She is a two sport athlete and was able to help the Panthers to a 12-13 record this season. The Panthers even made the playoffs although they lost to Bishop Moore to end the season.
As the season progresses Levendoski is only expected to get more dominant. The Panthers are actually the favorite to win the district this season but they have to get though Vanguard who are also having a terrific season. We are proud of Libby and her great commitment. We are also thrilled for the Levendoski family for their daughters continued academic and athletic career at the next level. Everyone join us in congratulating Libby Levendoski!
Photos Provided By
Eustis High School
Kyle Coppola was born in Newton, Massachusetts and received his Bachelor of Fine Arts in Communications from Curry College in 2016. After traveling to Florida on a family vacation, he decided he could not get enough of the warm weather and made the move from snowy Massachusetts to central Florida 8 years ago.
For the last decade Kyle has gained valuable experience in social media content creation, marketing and sales, writing, video production, sports announcing and even broadcasting for local radio stations, such as FM 102.9 in The Villages and FM 91.5 in Massachusetts. Every year he volunteers at The Villages Charter High School as a play-by-play sports announcer for the football games as well as a public address announcer for the basketball games, including the annual Battle at The Villages Tournament.
Outside the office Kyle is a husband and father to two beautiful girls along with their cat. In his spare time he likes to spend time with his family, travel, play golf and swim. He is also a huge sports junkie and even bigger motorsports fan and loves to attend racing events when he can.
Share This Story!