Eustis High School's Tyree Patterson Signs to UCF!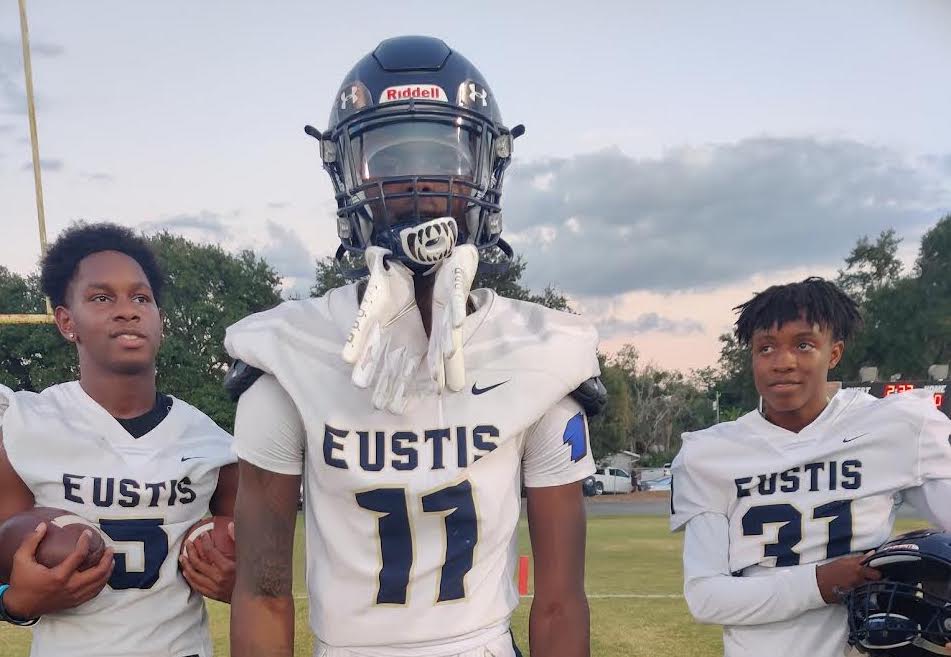 UCF Scores A Huge Win! Tyree Patterson Signs with The Knights!
While we were sure a few months ago that Tyree Patterson was destined for The Florida Gators, a new chapter in this young players career is about to take shape! Tyree Patterson has officially committed to playing for UCF in the 2023 football season. This is a massive victory for The Knights as Tyree Patterson is one of the best wide receivers in the Central Florida Region.
Patterson has impressed scouts and has had offers from schools such as FSU, Florida, UCF and FIU, Liberty and UMASS among others. What makes Patterson stand out from the rest of the competition is his speed and his size. At 6″2 175lbs Patterson is one of the fastest Wide Receivers in the state. He is a two way player and also plays Corner Back. He had a 1,000 yard season back in 2021 and last year was on his way to a plus 1,000 yard season before shutting it down as he prepared for college.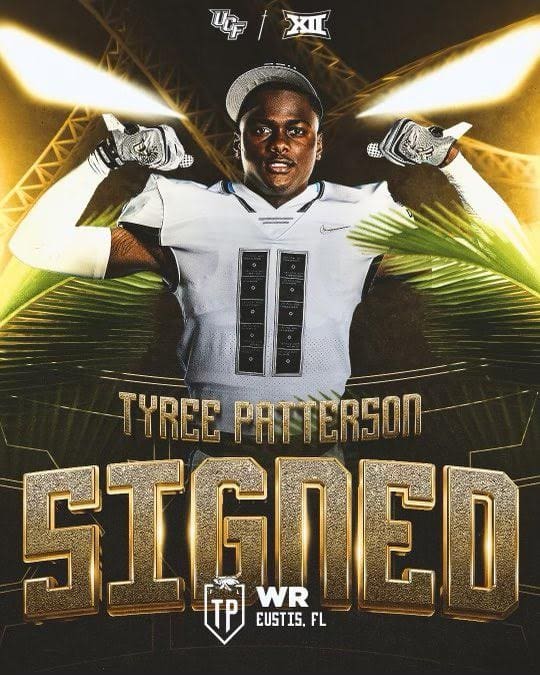 Tyree Pattersons Averaged 100 yards per game!
There is a lot to like about the selection of UCF. At Florida the talent pool in the SEC is immense. That is not to say that Patterson could not have been a starter but we believe he has a better chance to start playing for the Knights right out of the gate. UCF will be playing its first season of BIG 12 football next year. To say they want to come out of the gate with a few big wins would be paramount. The Knights want to win right away and with Patterson we feel they are getting a player to do that with.
He is the kind of player that creates big plays. We aren't talking about just the touchdowns, he is able to juke and weave his way through opponents like its easy. If you have never seen him play you are in for a treat. His offensive skills are amazing but defensively he isn't bad either. He was very good when he played corner back for Eustis. We are fairly certain that he will play WR for The Knights but he does have the ability to play defense as well.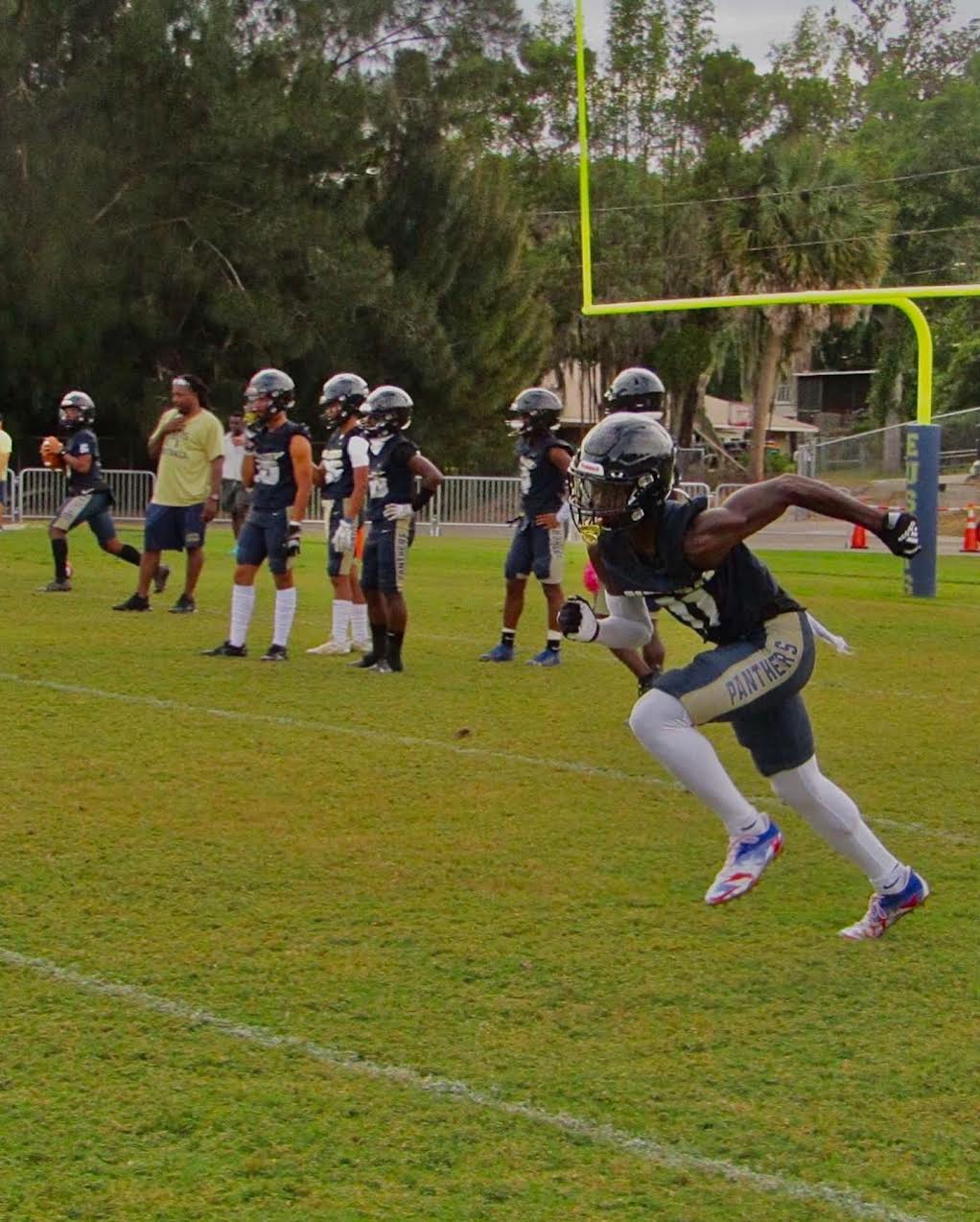 Patterson is built like a rock
Overall the Knights are getting a fantastic player who is a true athlete. This guy is one solid piece of muscle. He is built like a wide receiver should be. Strong athletic and a hard nose player who will do nothing but produce for the team. Patterson just has the raw athletic ability that anyone would love to have. He will certainly help the Knights out as the offense wasn't nearly as good this year as in the past.
Eustis Football coach Frank Scott did a masterful job this season coaching the Eustis Panthers who made it to the playoffs this season. Leshawn Williams averaged 50 yards per reception this year and Javon Garry the Eustis Running Back assisted with 77 yards per game. Patterson was missed very much towards the end of the season as he was averaging over 100 yards of offense per game. Quarterback Noel Rodriguez did the best with what he had. The fact that The Panthers went 3-0 in the district this season was huge and allowed them to make the playoffs
Eustis Panthers Athletic Program is Growing!
As for Tyree Patterson he really had a great career at Eustis. If you weren't aware of the athletes Eustis has at that program you are aware now. The Panthers have done an excellent job the past few years trying to bolster their athletics program. Hopefully Tyree Patterson is just a slice of what is to come as they continue to try and improve for the future.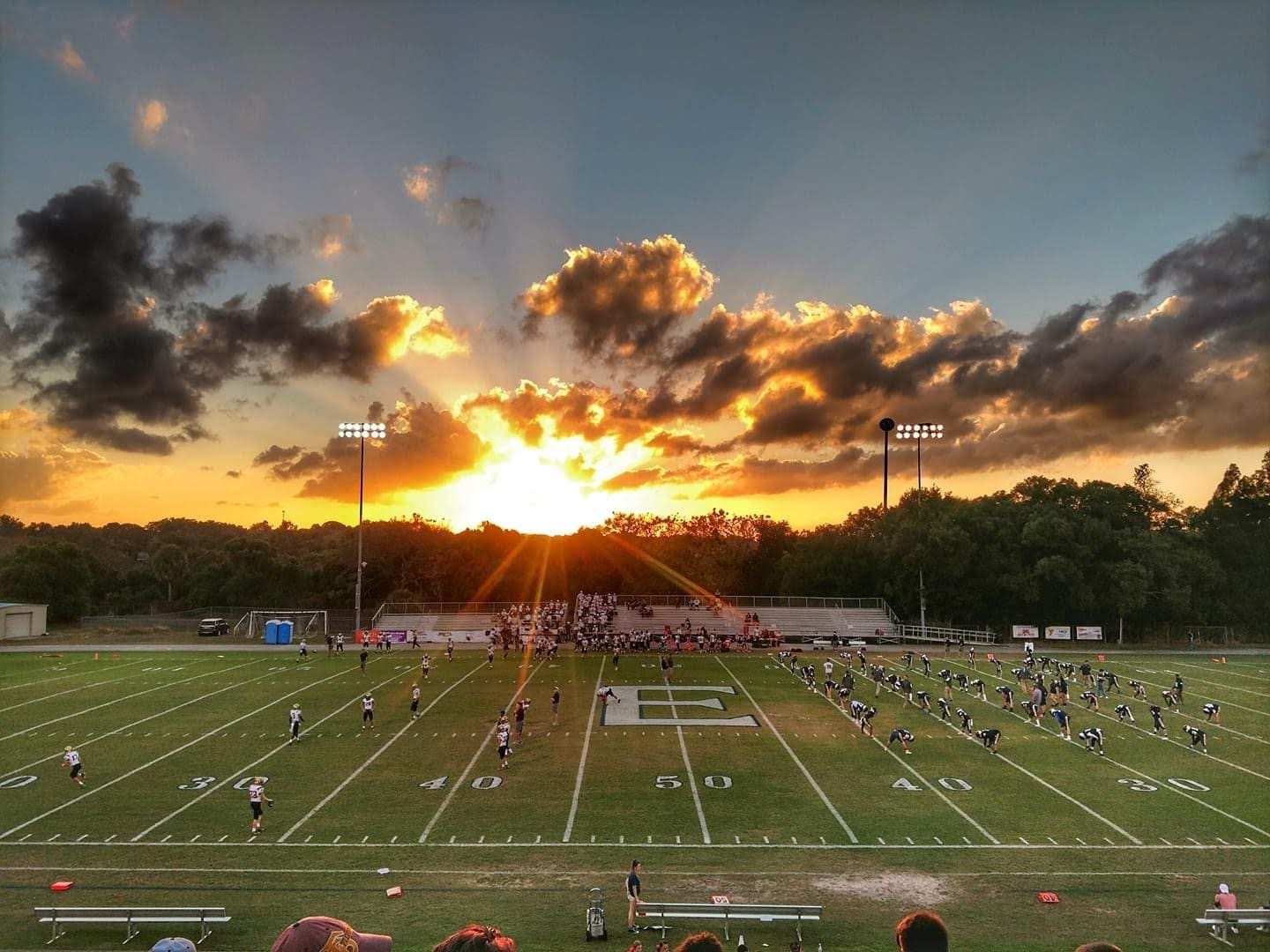 We wish Tyree Patterson the best of luck as he prepares to play BIG 12 football for UCF! The best part about it is that he will only be playing a little over an hour away. We can't wait to see what he does on the field! We know that Patterson expects big things from himself. The hard work has only just begun for this young athlete. Go Tyree!
Photos Courtesy Of –
Tyree Patterson Twitter Page
Eustis High School Facebook Page
TP Photography
Kyle Coppola was born in Newton, Massachusetts and received his Bachelor of Fine Arts in Communications from Curry College in 2016. After traveling to Florida on a family vacation, he decided he could not get enough of the warm weather and made the move from snowy Massachusetts to central Florida 8 years ago.
For the last decade Kyle has gained valuable experience in social media content creation, marketing and sales, writing, video production, sports announcing and even broadcasting for local radio stations, such as FM 102.9 in The Villages and FM 91.5 in Massachusetts. Every year he volunteers at The Villages Charter High School as a play-by-play sports announcer for the football games as well as a public address announcer for the basketball games, including the annual Battle at The Villages Tournament.
Outside the office Kyle is a husband and father to two beautiful girls along with their cat. In his spare time he likes to spend time with his family, travel, play golf and swim. He is also a huge sports junkie and even bigger motorsports fan and loves to attend racing events when he can.
Share This Story!