Eustis vs Lake Wales Regional Girls Softball Semi-Final Game Preview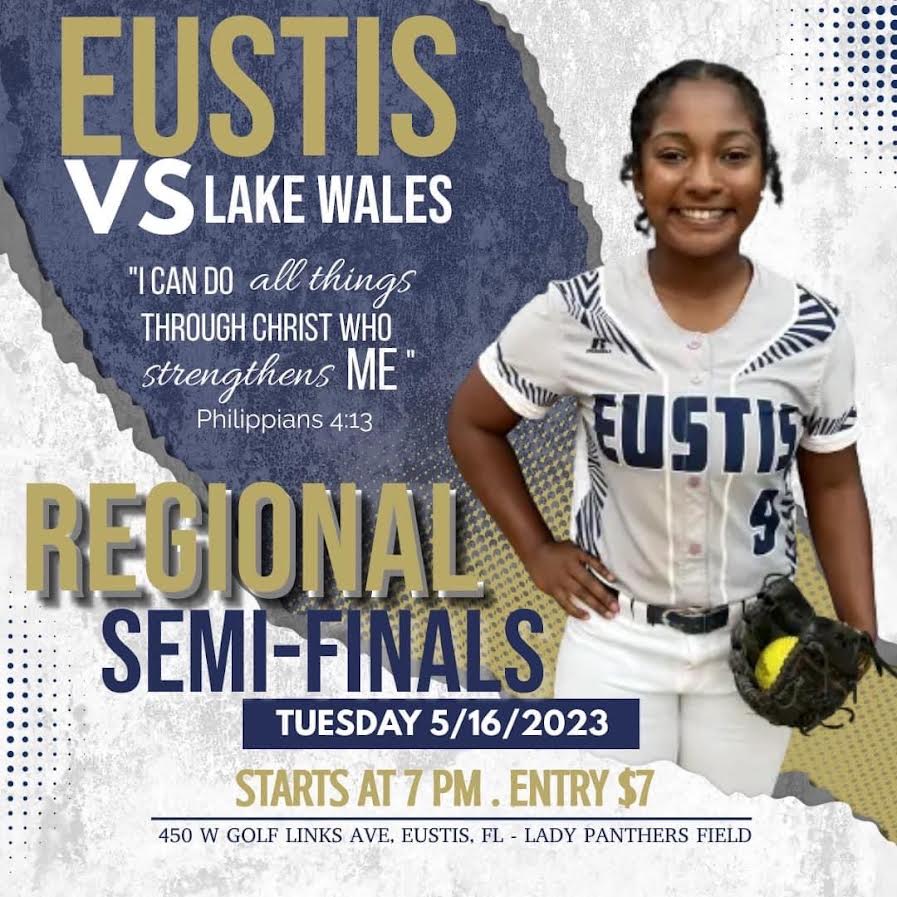 Calling All Students, Faculty and Community Members!
The Lady Panthers are in a massive Regional Semi-Final Softball Matchup at home on Tuesday at 7pm against Lake Wales! We would love to have all of Eustis come out and support the Lady Panthers in their quest to make the Elite 8 and a Regional Championship matchup if they were to win. The Lady Panthers have been incredible all season long! They come in with a record of 19 wins and only 5 losses on the year. The team has breezed through the playoffs having won a district championship and also beat Rockledge by a score of 12-2 in the opening round.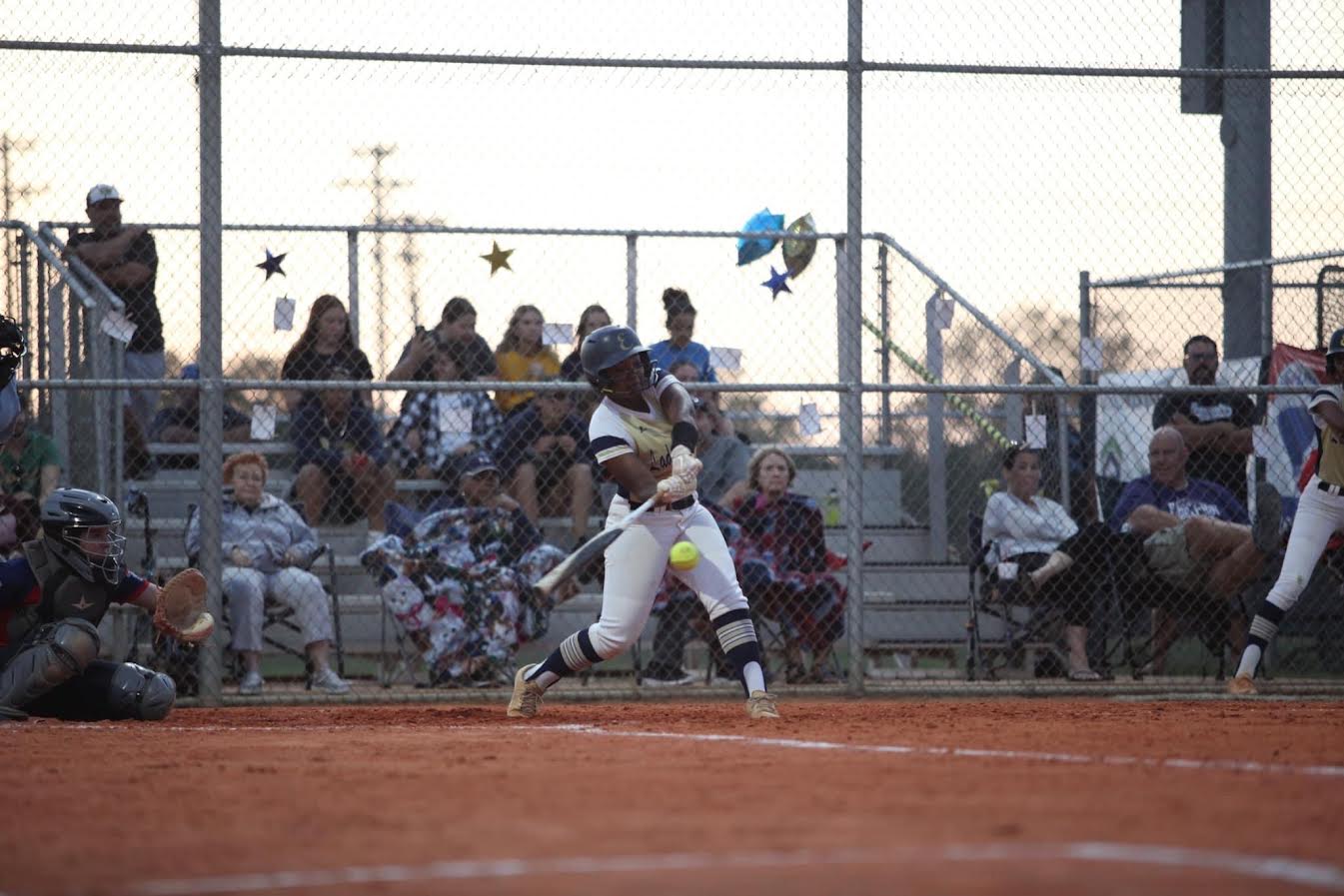 The lady Panthers are led by one of the best starting pitchers in all of Central Florida, Lauren Levendoski. She has been the backbone of the Eustis Panther team and has an incredible 0.51 ERA on the season! That is one of the lowest ERA's in Eustis Softball history. Levendoski has pitched 137 innings and has 255 strikeouts, surrendering only 20 runs on the season while giving up 39 hits. Her numbers are staggering and she will be called upon from here on out down the stretch as Eustis tries to make a run at a state championship.
But they first need to get by Lake Wales who are having a great season of their own. The Highlanders come in with a 17-11 record on the year. The Highlanders have relied on the arm of Sophomore Anna Conroy who has pitched 130 innings this year resulting in 75 strikeouts and a 3.18 ERA. She has a record of 13-8. Conroy does have a tendency to walk a lot of batters which is one of her issues she has struggled with. She has surrendered 77 walks and 59 earned runs.
The Highlanders do play some tough competition but they also have batters who can back them up. If the pitchers are having a rough day Lake Wales has Senior Presley Smith who leads the team in RBI's with 27. They also rely on Zamya McBurrows who leads the team in hits with 36 on the season. The Highlanders can score and they can pile it on quickly as we have seen this year.
Eustis scores runs perhaps better than anyone though. The Lady Panthers have relied on Junior Ciara Maple who leads the team with 30 hits. Meanwhile Junior Lillie Smith leads the Lady Panthers in RBI's with 16. The Panthers will have to be careful not to let Lake Wales out to an early lead. The Highlanders have produced more offense this season than the Panthers so Levendoski will have to pitch the best game of the season if Eustis wants to compete in this one.
If Eustis cannot get the offense going then it will put a ton of pressure on Levendoski which is something Eustis wants to avoid. It should be a fascinating pitcher matchup tomorrow night for both teams. What a great matchup we are in store for.
Come Out & Support The Lady Panthers!
We would love to see everyone come out and support the Lady Panthers as they try to get to the Regional Championship game. The winner of this game takes on either Lake Region or Bishop Moore in the Regional Championship game with a ticket to the State Final 4 on the line. If Eustis wins, they can host the regional championship if Bishop Moore wins. Likewise Lake Wales can host the Regional Championship if they win and Bishop Moore wins. However if Lake Region wins the regional championship will be hosted by the #1 seed and Lake Region holds that seed.
Best of luck to the Lady Panthers! No matter what happens go out and make Lake County Proud! We hope you all can deliver a win tomorrow! Go Lady Panthers!
Photos Provided By:
Eustis Lady Panthers Facebook Page
Kyle Coppola was born in Newton, Massachusetts and received his Bachelor of Fine Arts in Communications from Curry College in 2016. After traveling to Florida on a family vacation, he decided he could not get enough of the warm weather and made the move from snowy Massachusetts to central Florida 8 years ago.
For the last decade Kyle has gained valuable experience in social media content creation, marketing and sales, writing, video production, sports announcing and even broadcasting for local radio stations, such as FM 102.9 in The Villages and FM 91.5 in Massachusetts. Every year he volunteers at The Villages Charter High School as a play-by-play sports announcer for the football games as well as a public address announcer for the basketball games, including the annual Battle at The Villages Tournament.
Outside the office Kyle is a husband and father to two beautiful girls along with their cat. In his spare time he likes to spend time with his family, travel, play golf and swim. He is also a huge sports junkie and even bigger motorsports fan and loves to attend racing events when he can.
Share This Story!