Extraordinary People: Tyler Azcano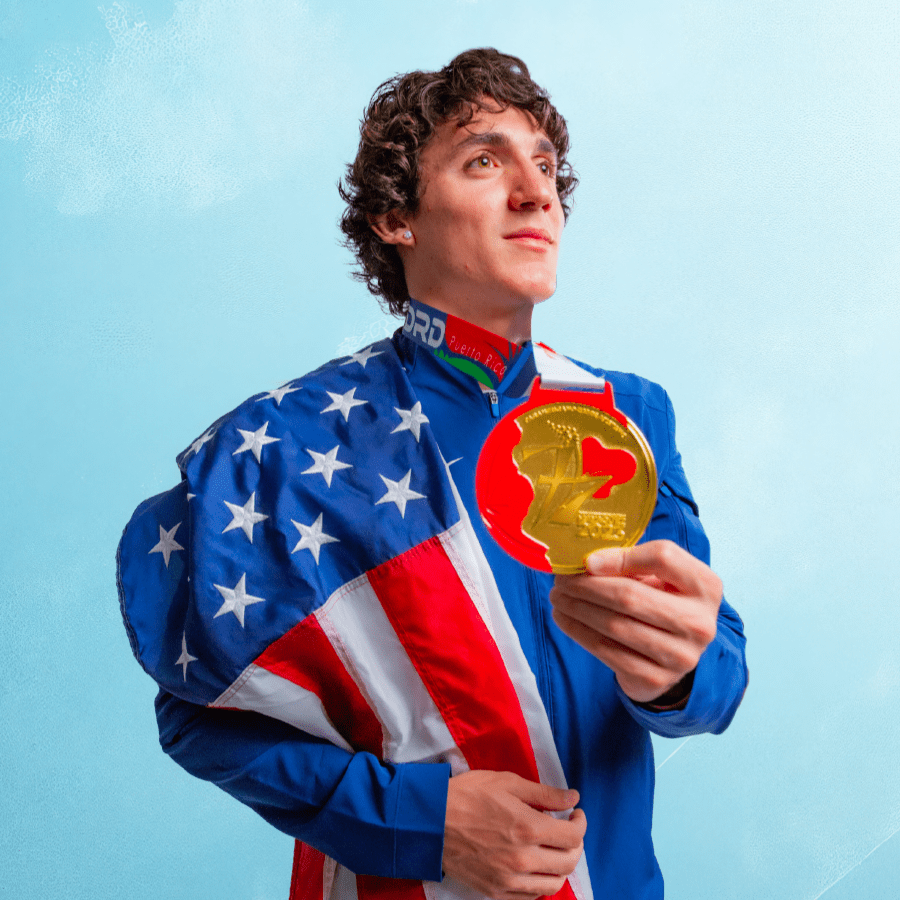 Fast, not furious.
Serious injuries have derailed the career of many runners but tearing both hamstrings in one race turned into motivation for Tyler Azcano. 
The sprinter from Clermont used that setback as a springboard for success and is now aiming for the 2024 Olympics.
Tyler fell in love with running when his football coach had his team run for conditioning. He began pursuing track in earnest his last two years of high school after running a :10.8 in the 100-meter as a junior.
"I realized I was fast, not just football fast," says Tyler.
As a senior determined to earn a college scholarship, Tyler made it to the New Balance Nationals Indoor in March 2022. Unfortunately, he tore both hamstrings in the first round of the 200-meter dash at that prestigious event.
"I didn't finish the race. I was lying on the track," recalls Tyler, who saw his hopes for a college scholarship fading.
Being injured and having no college offers, Tyler decided to take a gap year after graduating in 2022 with a 4.3 GPA from East Ridge High School.
But he couldn't put running on the shelf and just forget it. As his body healed, he realized he could turn the injury into motivation.
By late summer 2022, he resumed running with the encouragement of his former high school coach Maurice Campbell, who also coached the track club Wind Speed Athletics.
"My coach convinced me I could come back and be as good as I am right now," says Tyler, adding that he doesn't even think of his past injury when he races now.
Tyler put together a historic season in Amateur Athletic Union (AAU) competitions. In May 2023, he met with Florida A&M University coach Garfield Ellenwood and discovered he could get a full scholarship.
Running a :10.2 in the 100-meter qualified Tyler for the 2023 USATF U20 Outdoor Championships in July, where he ran a personal best :10.09 in the 100.
His efforts landed him on Team USA for the 2023 Pan American U20 Championships in Puerto Rico in August, where he won gold in the 100.
Tyler is currently studying for his business degree at FAMU and wants to be a lawyer. He'll compete collegiately, of course, but has his sights on something bigger.
"With the Olympics coming up in 2024, my goal is to make the team in the 100, my main event," says Tyler. "I hope to inspire people to work hard and never give up on what you love."