FA-Leesburg Bryce Norflee Nominated Best Freshman WR in Florida!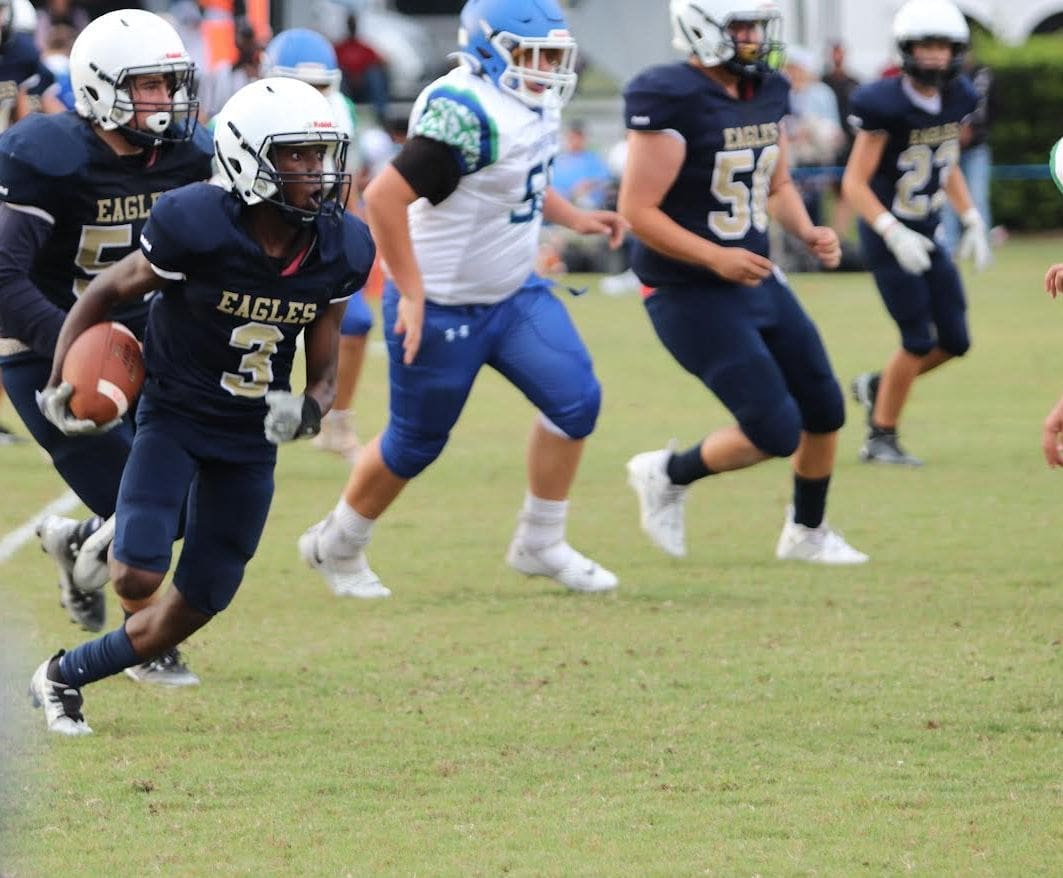 Bryce Norflee, a freshman at First Academy-Leesburg has been nominated as one of the top Freshman Wide Receivers in the state of Florida. Despite his unassuming stature, standing at just 5 foot 3 and weighing 130 pounds, Bryce has been nominated as one of the best wide receivers and we could not be more excited for him! His remarkable skills on the field has caught the attention of fans, coaches, and even Highschoo.si.com who are running a poll on the best Freshman wide outs in the game today.
Throughout the season, Bryce has proven his worth. With 280 receiving yards and 4 touchdowns, he has become the go-to receiver for quarterback Cason Cherry. He has been averaging 23 yards per catch, making every play a potential game-changer. On top of his receiving accomplishments, he also displays his versatility by contributing as a runner. Bryce has amassed 147 rushing yards and scored 3 additional touchdowns, averaging 4.6 yards per carry.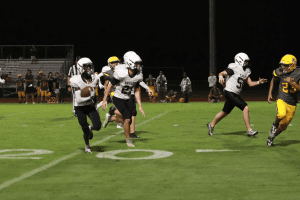 But Bryce's contribution extended beyond just scoring. He is a team player who has never shied away from hard work. On defense, he is a force to be reckoned with, making 25 tackles throughout the season. His knack for reading the game proves that his skills are not limited to just one side of the ball.
As the season has progressed, Bryce has continued to shine both on and off the field. He is not just a standout athlete but also a dedicated student, always maintaining a strong work ethic in the classroom. His coaches, teammates, and teachers admire his tenacity and appreciate the way he balances his academics and athletics.
The nomination for one of the best wide receivers in the state of Florida was not just an accolade; it was a testament to Bryce Norflee's unwavering dedication and passion for the game of football. His journey has only just begun, and there is no doubt that he will continue to amaze and inspire those who watch him play.
You can vote for him at high school.si.com/florida
Kyle Coppola was born in Newton, Massachusetts and received his Bachelor of Fine Arts in Communications from Curry College in 2016. After traveling to Florida on a family vacation, he decided he could not get enough of the warm weather and made the move from snowy Massachusetts to central Florida 8 years ago.
For the last decade Kyle has gained valuable experience in social media content creation, marketing and sales, writing, video production, sports announcing and even broadcasting for local radio stations, such as FM 102.9 in The Villages and FM 91.5 in Massachusetts. Every year he volunteers at The Villages Charter High School as a play-by-play sports announcer for the football games as well as a public address announcer for the basketball games, including the annual Battle at The Villages Tournament.
Outside the office Kyle is a husband and father to two beautiful girls along with their cat. In his spare time he likes to spend time with his family, travel, play golf and swim. He is also a huge sports junkie and even bigger motorsports fan and loves to attend racing events when he can.
Share This Story!