Fair winds in Buenos Aires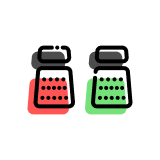 Buenos Aires (or "Fair Winds" in English) is a name befitting South America's second largest city. The youthful, fashion-conscious population of this culturally rich Argentine port moves purposefully but is ever so polite and welcoming to foreign visitors. Classy, cosmopolitan, sophisticated, and artsy with a touch of roughness, the various sectors of Buenos Aires make this a fascinating city like no other.
If we were to associate one word with our visit to Buenos Aires, it would be 'tango.' The twists and turns of this electric national dance ooze raw sensuality. It is performed as a serious art form in nightclubs and theaters, but it is also done in an impromptu fashion in city streets and public squares all over the city. Sizzling and mesmerizing, the tango reflects the soul of many Argentine people who speak a fine, largely European-honed Spanish.
Access to Buenos Aires by ship is tricky. It sits on the silty Rio de la Plata estuary, which flows for a long distance eastward toward the Atlantic Ocean and tints the blue seawater a murky brown. To navigate the narrow, shallow, two-way shipping lane, both Argentina and Uruguay, which have major ports on this river, continuously dredge it. To maximize safety, large ships must wait their turn to join regulated navigation convoys. It is unexpected when traversing this unusual passageway to see ships with many flags sailing in the opposite direction in precariously close proximity, which is especially risky with the frequently high winds. But upon arrival, the vibrant pulse of the portenos (people of the port) and a very attractive skyline greet Buenos Aires visitors.
While the littered streets, graffiti, homeless people, and stray animals of Buenos Aires' Retiro district remind me of the seedier parts of downtown Manhattan, magnificent architecture along with tree-lined streets and sprawling parks beautify most of Buenos Aires' landscape.
Slicing the city's center, Avenida 9 de Julio (July 9th Avenue) commemorates Argentina's Independence Day. It boasts the city's iconic obelisk, and at 459 feet wide, it is one of the world's broadest thoroughfares. The Subte, an ever-expanding, tastefully decorated subway system, facilitates urban transit and helps avoid major traffic jams.
Argentina's leader governs from The Pink House, so named because it was originally painted with a mixture of leftover red and white marine paint. This pink-paint tradition has continued, and the building is stunning with multicolored lighting at night. Perhaps the Palermo district, with a lovely park and wooded lake (Bosque de Palermo), is the most posh (many foreign embassies are located there). Nearly 90 percent of Buenos Aires' population is of European descent, mainly from Italy, Spain, and Great Britain with the latter going there to build railroads in the 19th century.
The amazing La Recoleta cemetery is comprised of many square acres of ornately carved mausoleums. Museum-quality statuary abounds on uniquely styled crypts, a visible way for prominent local families to flaunt their wealth. The modest, black-marble Duarte family mausoleum boasts a plaque for former president, Eva (Evita) Duarte Peron, a revered heroine of the Argentine working class. Her irresponsible generosity and ignorance of economic principles bankrupted the government, which still struggles more than half a century later. Although her remains were moved to a secret location for private interment to prevent theft or vandalism, fresh daily roses brought to the Duarte family mausoleum is proof her spirit is still loved by Argentine labor today.
The La Boca area of Buenos Aires is something else. A haven for artists, outdoor cafés, and urban culture, it offers outdoor displays of art for sale, memorable people-watching opportunities, and underground pastimes. Its old wooden buildings are covered with random patches of every conceivable bright color and tinted with glossy marine paint remnants.
Surrounding the city are fashionable suburbs with walled homes and electrified fences, humid farmland, and drier pampas where fabulous Argentine beef is cultured. Although we rarely eat beef at home, we loved the succulent Argentine steaks from cattle that are largely bred without additives and hormones. Surprisingly, Argentina is a huge exporter of soybeans to Asia.
Buenos Aires has something to please everyone, and a few days are hardly enough time to see everything and to get to know the warm-hearted, spirited residents.
---
[icon icon_name='pencil']  [icon icon_name='camera'] Text and photos by
Ellen Cora