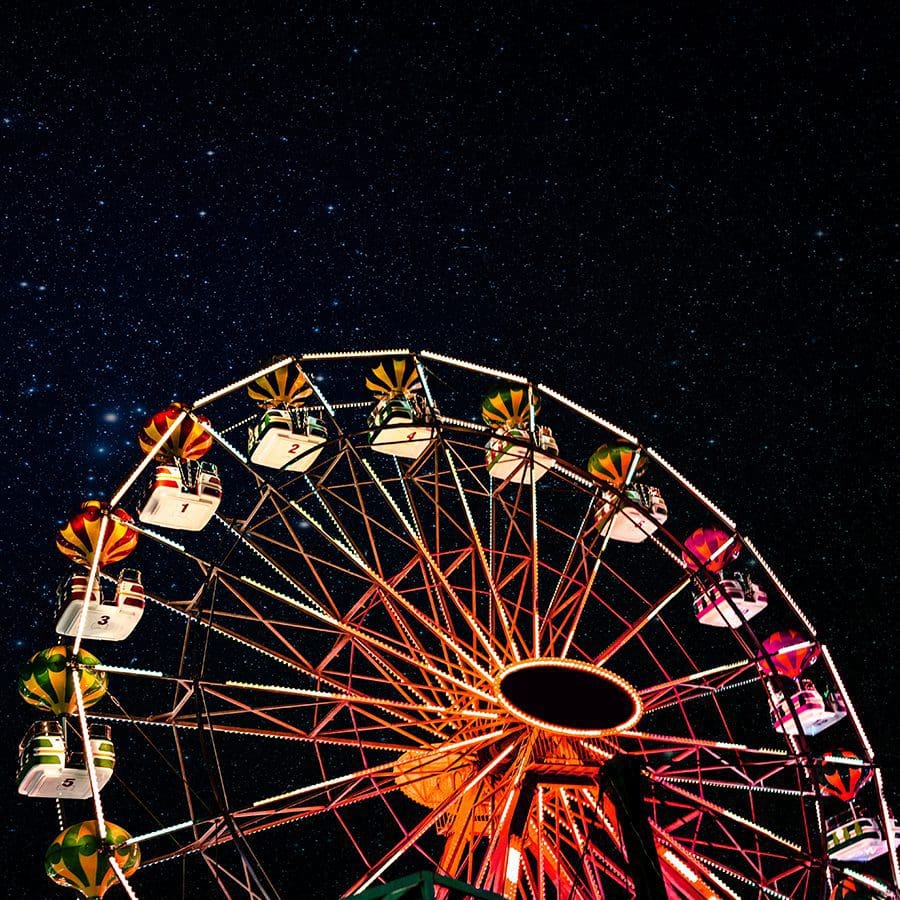 Pristine lakes and springs. Year-round outdoor opportunities. Beautiful countryside. Friendly folks. Quaint towns that each have their own unique characteristics. No wonder so many people visit Lake and Sumter counties.
Those who live here, however, know that we're more than a pretty place. One of the most overlooked and underrated aspects are the annual festivals and events that draw thousands of people. Organizers, board members, and volunteers burn the midnight oil and put their social lives on hold to make these events as fun-filled and spectacular as possible. 
Now, you can see what the hoopla is all about. Here's a listing of the major events of 2023. Whether you're looking for art, crafts, history, motorcycles, or boats, you will find a happening geared toward what interests you.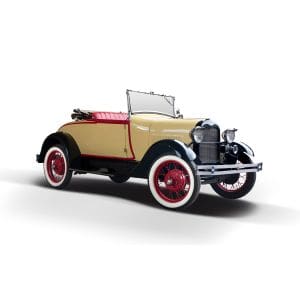 February 3-5
Get your motor running 
The 30th Annual Sumter Winter Extravaganza Swap Meet, held at the Sumter County Fairgrounds, has something for all automobile aficionados. Gearheads will find deals galore among 1,300 vendors selling cars, automobile parts, car-related merchandise, tools, collectibles, and antiques. 
---
February 4-5
Down to a fine art
The Mount Dora Arts Festival has consistently been ranked as one of the top festivals of its kind. And for good reason. Approximately 250,000 art lovers will stroll the streets of quaint downtown Mount Dora, admiring one-of-a-kind art pieces created by the country's most talented artists, who proudly display their paintings, photography, ceramics, watercolors, digital art, mixed media, and much more. In addition to browsing and purchasing creative artwork, visitors can enjoy live music, food, beer, and wine. 
---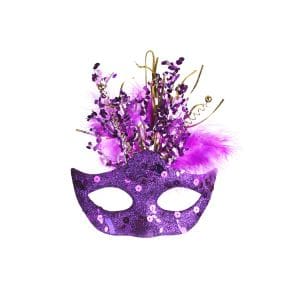 February 11
A taste of N'awlins
For one day, Leesburg magically transforms into the Big Easy. That's right, the Leesburg Mardi Gras offers everything you'd see in New Orleans, including live music, floats, stilt walkers, fire eaters, jugglers, tight rope walkers, and plenty of booze and, of course, colorful beads. 
And what would Mardi Gras be without parades? This year's event features three parades—a kid's parade at 1pm, a pet parade at 3pm, and the main parade at 7pm. All three promise to be Bon bagay! The main parade, featuring lighted, beautifully decorated floats, truly embodies the spirit of Mardi Gras. Be prepared to catch beads and candy being thrown your way. 
---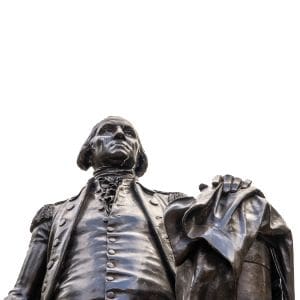 February 18-25
By George, it's a celebration
Most people know that George Washington served as the first president of the United States of America after serving as an amazing general who helped the 13 colonies achieve independence from Britain. 
Since 1902, Eustis has honored this American icon through its popular GeorgeFest celebration. That ranks second—by a meager four years—to Laredo, Texas, which began celebrating the father of our country's birthday in 1898. Highlights of the Eustis GeorgeFest include a Saturday morning parade filled with colorful floats, baton-twirling cheerleaders, and high school marching bands. The event also includes a carnival, food and craft vendors, pie-baking contests, and a fireworks show in historic Ferran Park.  
---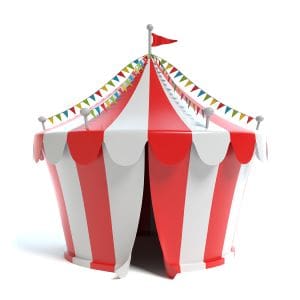 March 3-11
Fair play
There's nothing like seeing carnival rides with flashing bulbs and smelling the aroma of sausage, onions, and peppers. Yes, you'll experience all that—and much more—at the Sumter County Fair. Oh yeah, let's not forget the fair pageants and livestock and animal shows. There will also be several performers, including the Fearless Flores Thrill Show, and comedian/hypnotist Brad Matchett.  
---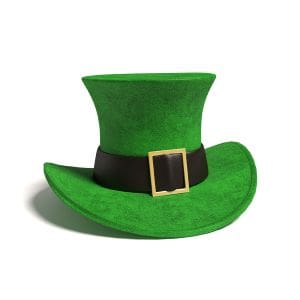 March 11
Irish for a day
The St. Patrick's Day Festival is one of the most popular holiday events held in The Villages, attracting as many as 10,000 visitors. Wear green to blend in among the crowd of people who enjoy live music, stilt walkers, carnival games, and market vendors. Food trucks will sell popular Irish grub and more. 
---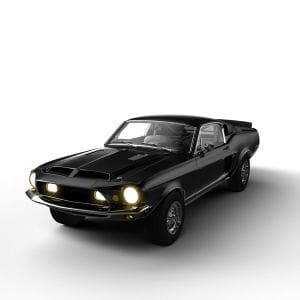 March 18
Showing off their muscles
If you have an appreciation for automobiles of yesterday, then check out the Classic Car Cruise-In at Spanish Springs in The Villages featuring cars 30 years or older.
---
March 24-26
Rock the boat
Imagine the sun's rays shining down on shiny, sleek wooden boats stretching as far as the eye can see in water and on land. That's what you can expect at the Sunnyland Antique Boat Festival, held at Wooton Park in Tavares, the largest antique and classic boat show on America's East Coast. Watercrafts on display include historic boats built before 1918; antique boats constructed between 1919 and 1942; classic boats built between 1943 and 1975; and contemporary boats manufactured from 1976 to present.
---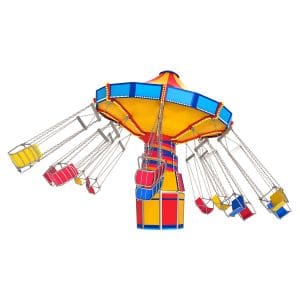 April 6-15
Get your fair share
The Lake County Fair is officially 102 years old this year and the family-friendly event promises to be better than ever with free entertainment, livestock shows, carnival rides, 4-H exhibits, and games. Don't forget to bring your appetite, as funnel cakes, Philly cheesesteaks, corn dogs, and elephant ears await. 
---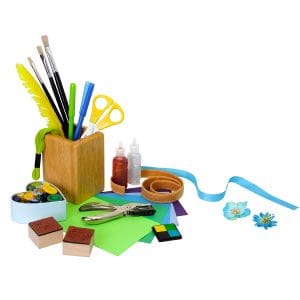 April 8-9
Creativity abounds
Venture into America's largest retirement community for the Brownwood Arts & Crafts Festival at Brownwood Paddock Square. Arts and crafts lovers will surely find exceptional pieces they can treasure forever. 
---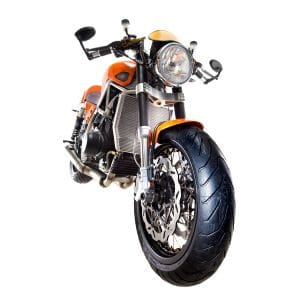 April 28-30
Full throttle
Orange roadsters, blue choppers, and black cruisers line the streets of downtown Leesburg, their polished chrome glistening in the afternoon sun.
Leather-clad, vest-wearing bikers enjoy the warm weather and proudly show off their power-packed machines while swapping tales of the open road.
The tantalizing aroma of food—bratwurst, corn dogs, sausage, tacos, cinnamon buns, and popcorn—wafts down Main Street and its many side streets.
Live bands deliver heart-pounding music, delighting hordes of fans gathered around the stage.
Indeed, the sights, sounds, and smells of Leesburg Bikefest are quite spectacular. At least that's what the 300,000 bikers and spectators who attend the event will tell you. Simply put, Bikefest has fired on all cylinders since debuting in 1997. In fact, the celebration of two- and three-wheel dream machines has earned the title of "the largest three-day motorcycle and music event in the country." 
Those coming to this year's Bikefest should grab onto their handlebars and hold on tight because the forecast calls for plenty of fun. Visitors will enjoy live music, biker games, biker shows, and poker runs. They'll also have opportunities to meet people from all over the country who share a love of motorcycles.
---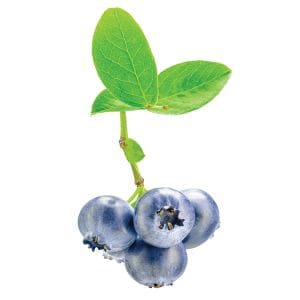 April 29-30
Have a berry good time
Long hailed as a powerful antioxidant super food, blueberries will be celebrated in all their glory at the Mount Dora Blueberry Festival. Fresh-picked blueberries from local fields will take center stage, along with vendors showcasing blueberry baked goods, blueberry-themed crafts, and blueberry wine and beer.
---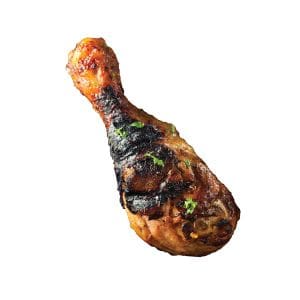 June 3
Yeah, Mon!
Clermont's Waterfront Park is filled with the sights, sounds, and smells of the Caribbean during the Taste of the Caribbean and Jerk Festival. The multicultural event features Jamaican-style jerk food, live music by Caribbean bands, spectacular costumes, and island rhythm dances. Simply put, festivalgoers learn about Caribbean culture in a fun and family-friendly environment. 
---
September 16
Awesome salsa
Appreciate salsa—both on the dance floor and on your chips? If that's the case, then don't miss Clermont's Sips & Salsa Festival at Waterfront Park. You'll enjoy cultural cuisine through a variety of exquisite dishes, live salsa music and dancing, a chihuahua race, domino tournament, and a kid's zone.
---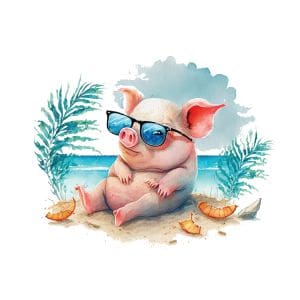 October 13-15
Hog heaven
Clermont, the largest city in Lake County, is home to one of the county's biggest events. At Pig on the Pond, held at Waterfront Park, visitors can enjoy everything from delicious barbecue and thrilling carnival rides to extravagant fireworks, live entertainment, and homemade crafts. It also includes unforgettable pig races, where four oinkers race around an oval track and through a shallow pool of water.
---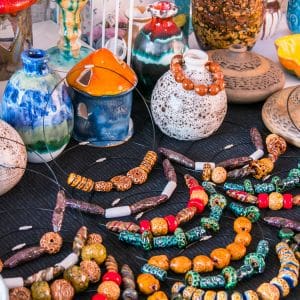 October 28-29
Crafting a memorable experience
In 2021, Sunshine Artist Magazine ranked the Mount Dora Craft Fair as the best classic/contemporary craft festival in the U.S. With beautiful downtown Mount Dora as the backdrop, the fair features several hundred crafters from all over the country who display and sell their wares and handiwork. Craft enthusiasts will find everything from sculptures and ceramics to paintings and woodworking. 
---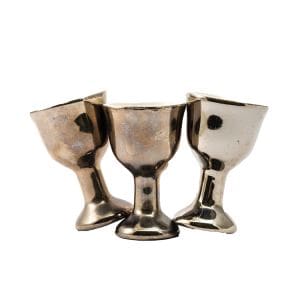 November 3-5 | November 11-12
Merrie Olde England
Most of us spend a considerable amount of time on our cell phones and computers. Thankfully, the Lady of the Lakes Renaissance Faire allows us to leave the technological world behind and step into 16th Century England. Attendees enjoy the period props and real-life characters and costumes as much as the jousting tournaments, storytellers, fortunetellers, bagpipers, and dance performances. 
---
November 4-5
Let your day blossom
In its 29th year, the Mount Dora Plant and Garden Fair features Central Florida's top growers and more than 12,000 plants. View and purchase butterfly-attracting perennials, herbs, roses, camelias, begonias, and tropical plants. Garden antiques, festive flags, and unusual containers are also prominently featured. Gardeners from various nurseries will be present to enthusiastically share gardening advice. 
Is there a particular subject that you would like us to write about?
Give us a shout!
Is there a particular subject that you would like us to write about?
Give us a shout!
Is there a particular subject that you would like us to write about?
Give us a shout!
Akers Media Group's James Combs has been a staff writer for several local publications since August 2000. He has had the privilege of interviewing some of Lake County's many fascinating residents—from innovative business owners to heroic war veterans—and bringing their stories to life. A resident of Lake County since 1986, James recently embarked on a journey to lead a healthier lifestyle. He has lost 60 pounds and walks nearly five miles a day. In his spare time, he enjoys target shooting, skeet shooting and watching his beloved Kentucky Wildcats!
Share This Story!