Final Thought: Simply Amazing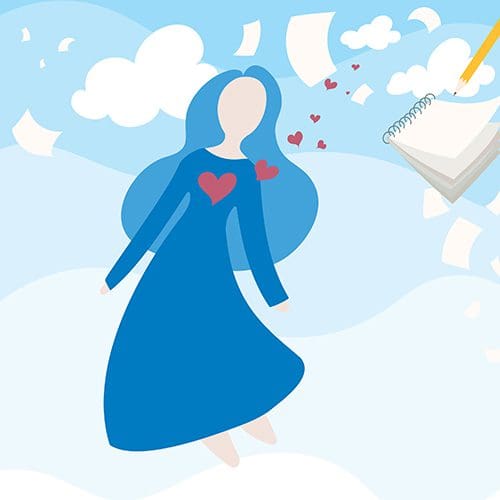 Goodbye writing, hello Mr. Right.
Wow. That's the one word that comes to my mind as I write this Final Thought column, which is my last one to pen. My 45-year career in the journalism field as a newspaper and magazine writer has come to an end with this issue, and I am beyond grateful for the incredible journey I've experienced and the interesting people I have met along the way.
I can honestly say the best and most enjoyable days of my career began April 25, 2016, when I joined Akers Media to become one of the writers of Lake and Sumter Style. Being in a positive, upbeat work environment was refreshing to experience and the opportunity to be around happy, caring colleagues was good for my soul. 
Thank you to my wonderful bosses, Kendra and Doug Akers for hiring me, and a big thank you to my kind and talented colleagues, James, Roxanne, Nicole, Tim, Melanie, Volkan, Megan, Michael, Aubrey, Shaena, Cindy, and Scott … I adore and respect each one of you! 
So, why retire? Well, it is thanks to Kendra. She was a matchmaker two years ago, asking if I, as a widow, would be interested in dating fellow widower, Duncan McRae, the brother of Tim McRae, vice president of sales here at Akers Media. 
Duncan and I hit it off on our first date in May 2020, we reconnected last March, and on June 9, we tied the knot aboard Cruisin' Tikis Lake Dora. To our delight, we had the honor of being the first couple to marry on the six-passenger tiki hut boat with our vows officiated by the boat captain.
So, as this August birthday gal turns 65, I look forward to more life adventures and experiences with Duncan by my side, and I hope we make the best of our days living poet Robert Browning's sweet words: "Come grow old with me, the best is yet to be!" 
Originally from Anderson, Ind., Theresa worked for The Herald-Bulletin for many years. After experiencing a winter with 53 inches of snow, her late husband asked her to get a job in Florida, and they headed south. Well known in the area, Theresa worked with The Daily Sun and The Daily Commercial prior to joining Akers.
Share This Story!