Find "Old-Fashioned" Goodness at The Roasted Spirit in Clermont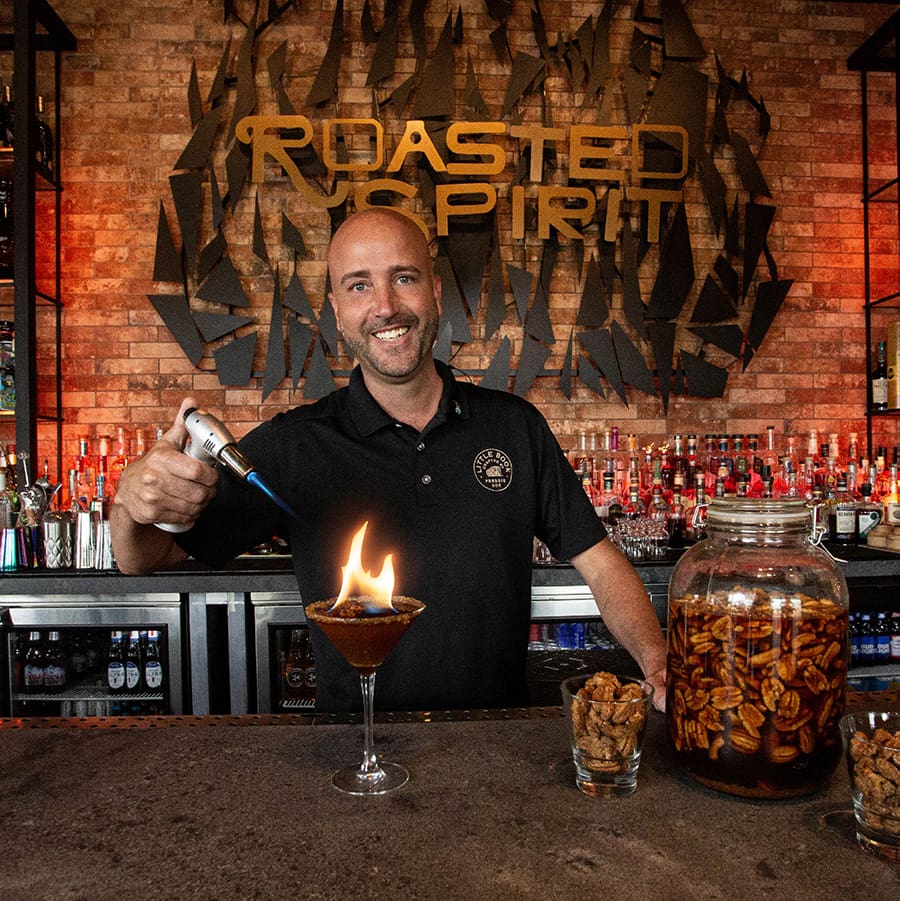 Find "Old-Fashioned" goodness at The Roasted Spirit in Clermont.
I made my first cocktail at the age of 7 after noticing that each day at 5pm my grandparents went to the liquor trolley and produced a mysterious icy caramel concoction topped with a Maraschino cherry.
One day, I cajoled Grandaddy Bill into teaching me how to make his beloved Old-Fashioned. I became their guest bartender for years.
I have since learned other ways to prepare that classic cocktail, and during a visit to Roasted Spirit—a fairly new, and very popular bar in downtown Clermont—its Chief Mixologist Andrew Vierling enlightened me even more. 
The Old-Fashioned has sure evolved over the last half century. 
"People have become more sophisticated," says Andrew. "We have a whole menu dedicated to the Old-Fashioned and pour dozens for the Friday night crowd."
Through the years, as he honed his craft, Andrew realized that the public craves new and nuanced versions of the classics. 
"People expect a well-balanced cocktail, and it's our mission to provide that."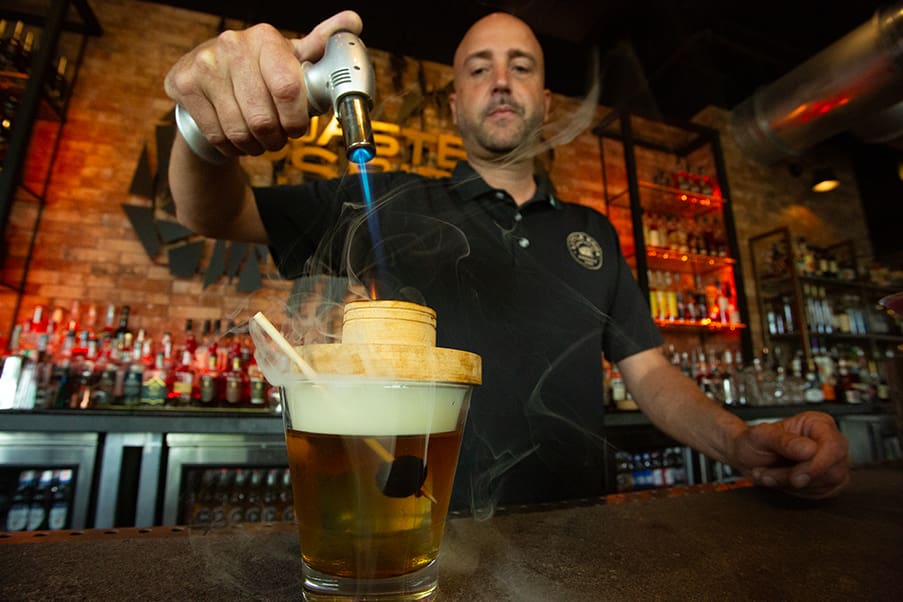 Part alchemist and part mad scientist, Andrew experiments daily with different flavor profiles to elevate his cocktail program. His creations can take four to five days of boiling, steeping, and stewing. 
"I have a passion for self-education," says the 41-year-old. "There are so many ways to enhance a cocktail by creating interesting flavors."
He works closely with Chef Alisha Wagner to make house-made specialty bitters, infusions, and syrups. 
"I like to use a variety of ingredients, so I try infusions that are done in the kitchen," he says.
Constantly trying new ways to tweak his already complex menu, Andrew seeks out flavors like lavender and locally grown blueberries. He even experiments with raw marshmallow and whole pecans. 
The Roasted Spirit has a vision that includes partnering with distributors and brand ambassadors. That entails travel to distilleries, including Blanton's, Elijah Craig, and Eagle Rare to taste and purchase barrels of bourbon that may not be available to the public. Those unique labels are adapted into The Roasted Spirit's enviable back bar. 
"We want people to come here and experience the wide variety of labels that they may not find anywhere else."
I, for one, plan to return for a "New" Old-Fashioned and raise that glass fondly to my Grandaddy Bill.