First Miss Leesburg gave pageant of life her best shot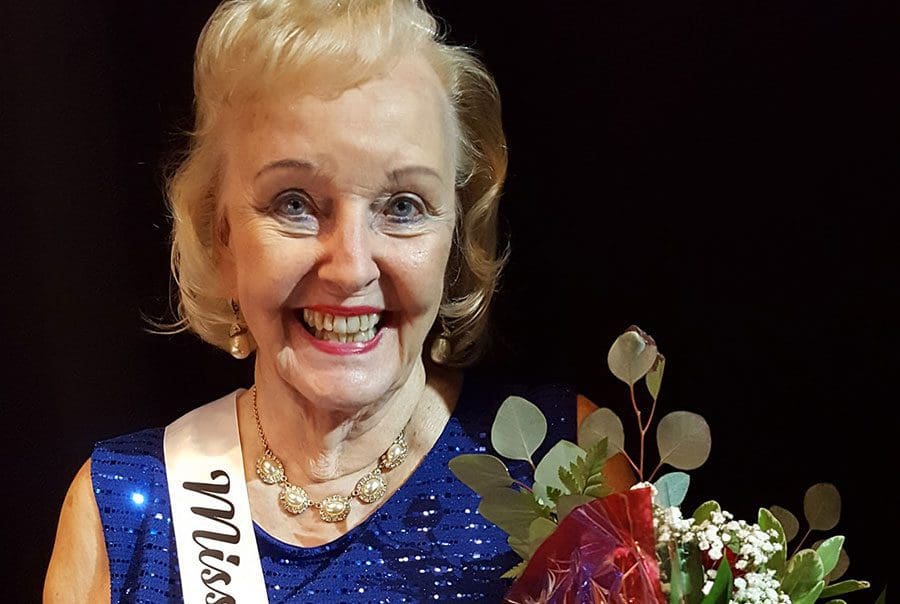 Leesburg resident Kay Hallgren can proudly lay claim to being the city's first Miss Leesburg more than six decades ago. Leesburg didn't have an actual pageant in the 1950s; however, Kay was selected by local civic clubs to represent Leesburg at the regional Miss Florida Pageant in New Smyrna Beach in 1952, when she was 16.
Kay was one of eight semi-finalists at the state contest, even though she didn't know anything about pageants. No one coached her; she just gave it her best shot.
After competing at Miss Florida, Kay performed in the Leesburg Ski Circus, sponsored by the Leesburg Recreation Department. The ski group would put on a free show every Sunday afternoon at the Venetian Gardens boat basin.
One of the highlights for Kay's ski group was going to Cypress Gardens for publicity photos and meeting competitive swimmer/actress Esther Williams while Esther was filming the movie "Easy to Love" with Van Johnson.
Kay also remembers the Leesburg High School Jacket Hive Teen Center at Venetian Gardens. It was open on weekends, and teens would flock there after football games to dance the "shag" and just hang out. Other popular teen spots were Hester's Drive-In, Carney's Drug Store and the Crest Drive-In Theatre.
In 1954, Kay married Leesburg policeman Chet Coker, one of eight officers who covered all shifts. They had two children.
She attended Lake Sumter State College with her daughter Lisa and graduated summa cum laude in 1975. She also has a master's degree in religious education and a doctorate in Bible studies.
Her advice to young people today: "Do not be discouraged; be part of the answer instead of part of the problem. Hard times bring out the best in people of faith."