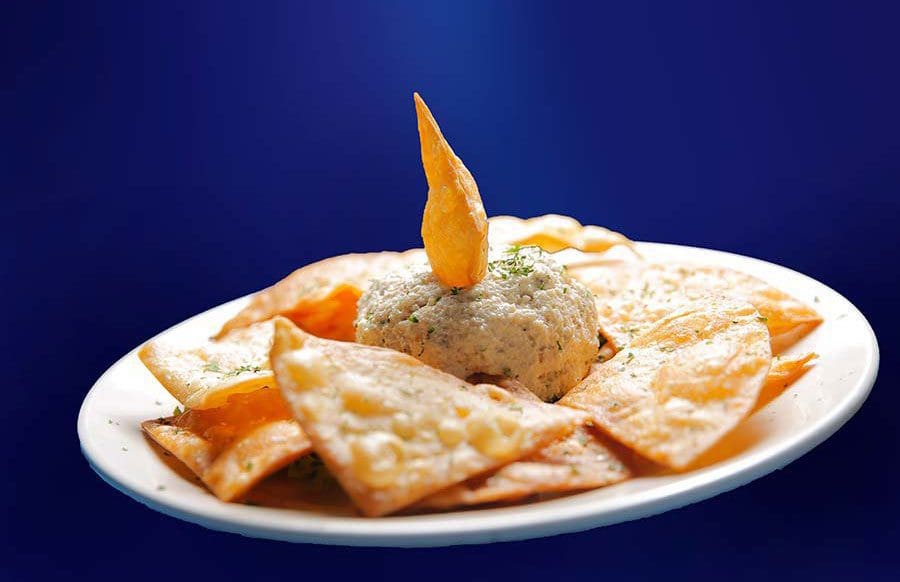 Small fish in a big pond
"Eat fish, live forever." That's the motto of Fish Camp on Lake Eustis, which debuted this spring with waterfront views, deck seating, and nautical décor in a spot off busy U.S. Highway 441.
If only the motto were true, I might become a seafood lover. But I'm not, so I waded slowly into the restaurant's "Central Florida gourmet" menu, which includes specialties such as swamp cabbage ceviche, shrimp and cheese grits, and farm-to-table salads with ingredients grown at Aquaponic Lynx in Yalaha.
For appetizers, the smoked fish dip and the mild version of the "Rings of Fire" calamari were tasty starters. The dip wasn't fishy tasting and came with puffed fried chips that had a great flavor of their own. The calamari, beer-battered like onion rings, came with salsa and can be ordered with a dusting of red pepper.
My "adventurous" choice for lunch was the alligator sausage sandwich: gator and pork made into sausage and smothered with caramelized onions and garlic aioli on a hoagie roll. "Smothered" is the key word. The alligator was fine, tasting like Italian or smoked sausage, but it was drowning in the onions and mayo-like sauce, making for a messy meal.
My lunch bud trolled the shallow waters of the menu prices, and had the signature Fish Camp sandwich for just $4.99.
The cod can be ordered fried or grilled. The fried version appeared middle-of-the-road, but was more appealing to the stomach than to the eye.
The highlight? Garlic mashed potatoes—piping hot, buttery, and garlic-y. Mmm.
No fuss, no muss.
Fish Camp on Lake Eustis // 901 Lakeshore Blvd., Tavares // 352.742.4400