Attractions: Float your boat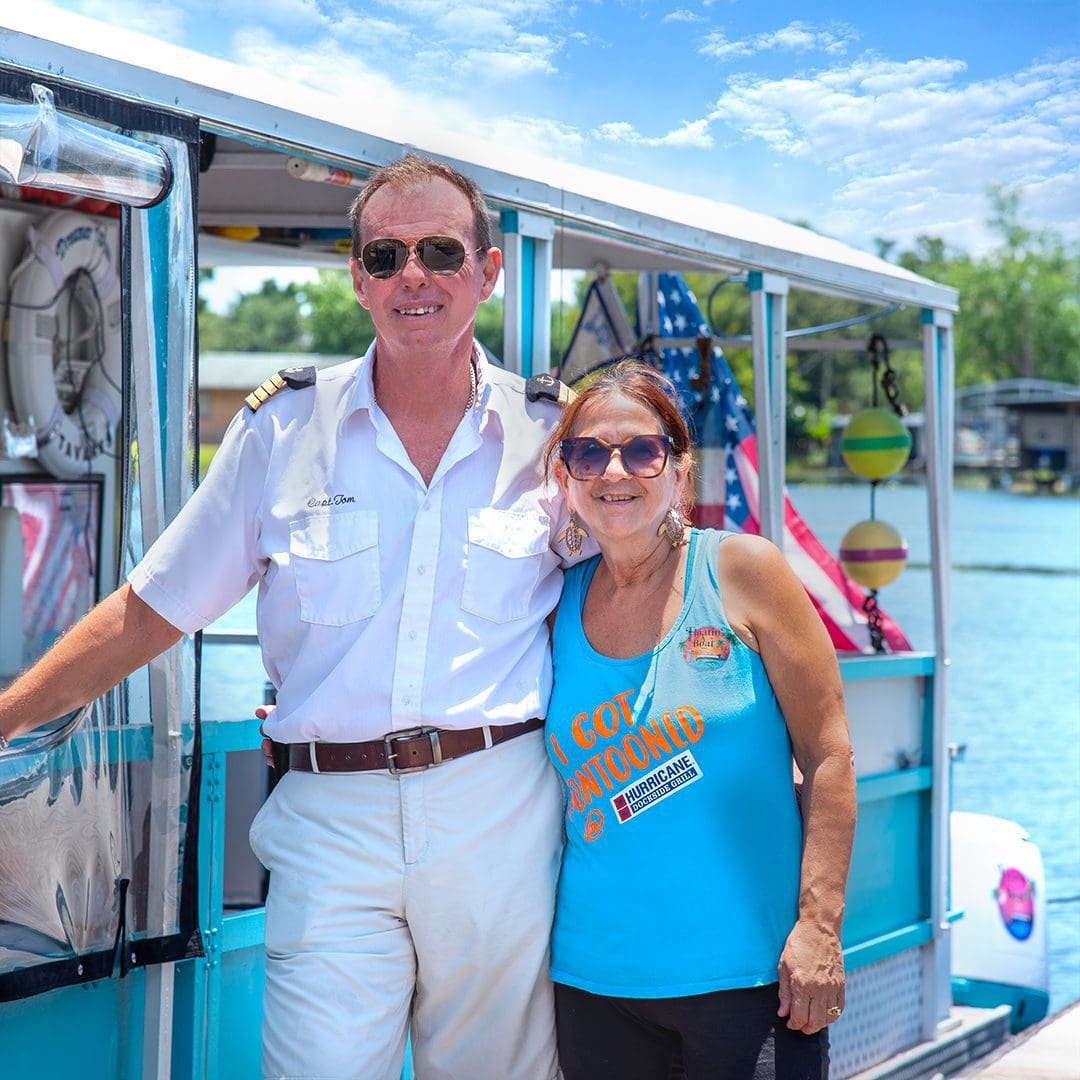 A trip aboard Dreamer Won allows guests to experience Lake County's beautiful waterways.
Tom Widerski's life was smooth sailing for 14 years. As a yacht captain, he was at the helm of multimillion-dollar luxury boats decked out with everything from bedrooms to gourmet kitchens. Sailing waterways like the Panama Canal and Hudson River while hobnobbing with the rich was all part of an honest day's work. 
Sue, his wife of 43 years, accompanied him on many of those trips. A culinary school graduate, she served as a yacht chef, creating her signature dishes that sparked joy and conversation among guests at the dinner table.  
They adhered to the golden rule of yachting: Loose lips sink ships. 
"You have to keep all details of the boat owners and his guests confidential," Tom says. "Remember, being out on the water is their only escape from fame. As a yacht captain, you build a loyalty factor. You either get purged up or purged out." 
Of course, like so many other pursuits, the yachting world was shut down during the coronavirus pandemic. The Widerskis responded by starting a new business where guests are considerably tamer and secrets are unnecessary. In 2020, the couple moved from Fort Lauderdale to Howey-in-the-Hills, leaving the luxurious world of yachting behind and opening Floatin' on a Boat Charters. 
Their company operates out of Hurricane Dockside Grill in Tavares and offers several private tour packages that take passengers to Lake Harris, Lake Eustis, and Haines Creek. The tours include sunset cruises, shoreline cruises, and private food charters. 
Entertaining guests comes naturally for Tom and Sue. They draw not only from their yachting experience, but also years in the hospitality industry as owners of a banquet hall, fine dining restaurant, and bar.
"For special occasions, we'll decorate the boat with a birthday banner or an anniversary banner," Tom says. "We customize your party and customize your experience. We wanted to bring the yacht quality to Lake County because nobody around here does this."
Their 42-foot-long U.S. Coast Guard-certified charter pontoon isn't your standard tour boat. Plush, leather seating helps prevent sore rear ends. Music plays from four large speakers strategically placed around the boat. A small bathroom, or head, is there if nature calls.
Taste buds tingle at the sight of Sue's culinary creations beautifully laid out on a table. There are roast beef sliders with barbeque onions and tomato jam, smoked salmon on a bagel with cream cheese, chicken on a stick, and quiche with a hash brown bottom. 
---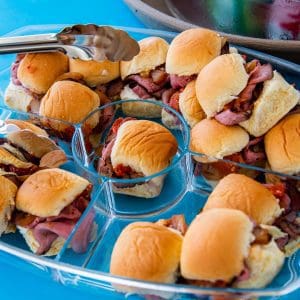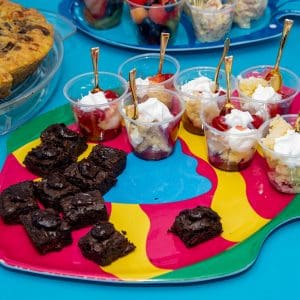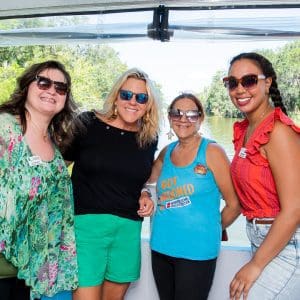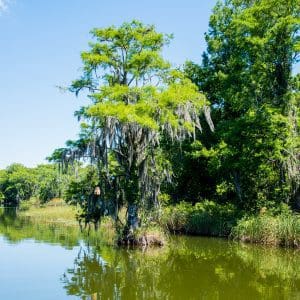 "I have a whole new perspective about our waterways after taking this ride."
—Deanna McKay, Tavares Chamber of Commerce operations coordinator
---
"I love watching people enjoy my boat-friendly food," says Sue, who graduated from the Art Institute of Fort Lauderdale's culinary school. "Guests also have the option of bringing their own food or eating at Hurricane Dockside Grill. If they have a large group, I can arrange for the restaurant to have a table for however many people they have in their party."
After a hearty meal, passengers often convert the boat deck into a dance floor. The Widerskis encourage them to bring their phone's playlist, which can be plugged into the boat's music system. 
"We enjoy watching passengers interact, and that's why we are not a narrated tour," Tom says. "They can ask me questions, and I'm more than happy to answer them. However, I'm not going to tell you about every bird or every tree we see. Sometimes, the passengers are having so much fun talking with one another that I don't say anything."
He does, however, share a few interesting facts that even locals may not know. For instance, the Dead River that connects Lake Eustis and Lake Harris was aptly named because of its lack of current. Moreover, large ships with three decks once traversed Lake County's winding waterways.
"Back in the mid-1800s, internal paddlewheel boats that were 60-feet long and 18-feet wide would bring people from St. Augustine to Central Florida," Tom says. 
Tom and Sue affectionately named their vessel Dreamer Won. 
"You got to have dreams and goals in life," Sue says. "This is a dream for us and we're living it." 
Certainly, a job that induces a state of relaxation rather than stress would be a dream for anyone. 
"We enjoy aqua therapy," Tom says. "It does something wonderful for your body. Your heart rate goes down, your blood pressure decreases, and your mood is enhanced. Getting out on the water is a wonderful way to make your problems melt away."
For more information, visit floatinonaboatcharters.com. 
---
Akers Media Group's James Combs has been a staff writer for several local publications since August 2000. He has had the privilege of interviewing some of Lake County's many fascinating residents—from innovative business owners to heroic war veterans—and bringing their stories to life. A resident of Lake County since 1986, James recently embarked on a journey to lead a healthier lifestyle. He has lost 60 pounds and walks nearly five miles a day. In his spare time, he enjoys target shooting, skeet shooting and watching his beloved Kentucky Wildcats!
Share This Story!