Florida Lake Symphony Orchestra opens 2022 season with exciting new performances after long hiatus.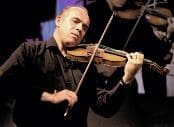 Florida Lake Symphony Orchestra opens 2022 season with exciting new performances after long hiatus.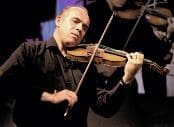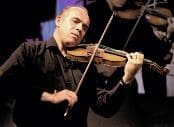 The Florida Lakes Symphony Orchestra, after a long COVID break and continuing challenges, will begin their interrupted 16th Season on Jan. 20 and 21.
They will start with a smaller group of professional musicians and their repertoire will include Mendelssohn's "Mid-Summer Night's Dream", "Badinerie" by Bach,  "Intermezzo" from Cavalleria Rusticana by Mascagni, "Valse" by Shostakovich, "The Blue Danube" by Strauss, pieces by Leroy Anderson such as "Blue Tango" and "Belle of the Ball", "Somewhere in Time" from the movie, "Pavane" by Faure, some Czardas pieces, and more
Symphony officials are touting it as "a beautiful concert event," and are suggesting people get their tickets early. The soloist in Konstantin Dimitrov on violin.
If interested, the Jan 20 (Thursday) performance  is scheduled to start at 7:30 p.m. at the  Lake Square Mall, located at 10401 US Highway 441 in Leesburg, using the left side entrance of the mall at the Sears Building.
The concert on Jan. 21 (Friday) starts at 7:30 p.m., an earlier time this season, and will be held at the Family Christian Center, located at 2500 South US Highway 27 at the corner of Steve's Road and U.S. Highway 27.
Executive Artistic Director and Symphony Co-Founder Audrey Sanders notes, "Konstantin will be starring as a soloist on many pieces as we all have come to admire his sovereign virtuosity over the years. As a revered concertmaster and concert virtuoso solo violinist, Dimitrov has been a respected professional musician with over 20 years of experience as a performing artist who has performed as a star soloist with orchestras across the globe."
Dimitrov adds, "I am proud to be associated with the Florida Lakes Symphony Orchestra!"
Concert tickets are $42 (per person) in advance or $45 at the door. Families of four, inclusive of 2 adults and 2 students, are $50. Student tickets are $15,  with accompanying parent or teacher at $25. Group tickets are also always available.
Additional Season 16 performances will soon be announced.
History of the Florida Lakes Symphony: In 2005, the internationally respected classical concert pianist and composer Guy Saint-Clair came to Lake County from their home in Europe with his wife and portrait/wildlife artist Audrey Sanders. That same year they established Lake County's first professional symphony orchestra, the Florida Lakes Symphony Orchestra. Through the years, they have hosted a series of guest conductors from around the world. Virtuoso Bulgarian violinist Konstantin Dimitrov continues to anchor the orchestra since 2006 as Concert Master and violin soloist. With the immense guiding light and musical sense of  Founder, Guy Saint-Clair, and the supportive, artistic and administrative skills of  co-founder, Audrey Sanders as Executive Director, this orchestra was established as a formidable force on the cultural scene of Central Florida.
Tickets purchased during the pandemic will be honored. If tickets were misplaced, a list of those who paid is available.
For information, call 352-343-0733 or visit: www.FloridaLakesSymphonyOrchestra.com. Follow the Florida Lakes Symphony Orchestra on Facebook at: https://www.facebook.com/floridalakesymphonyorchestra/?ref=bookmarks.