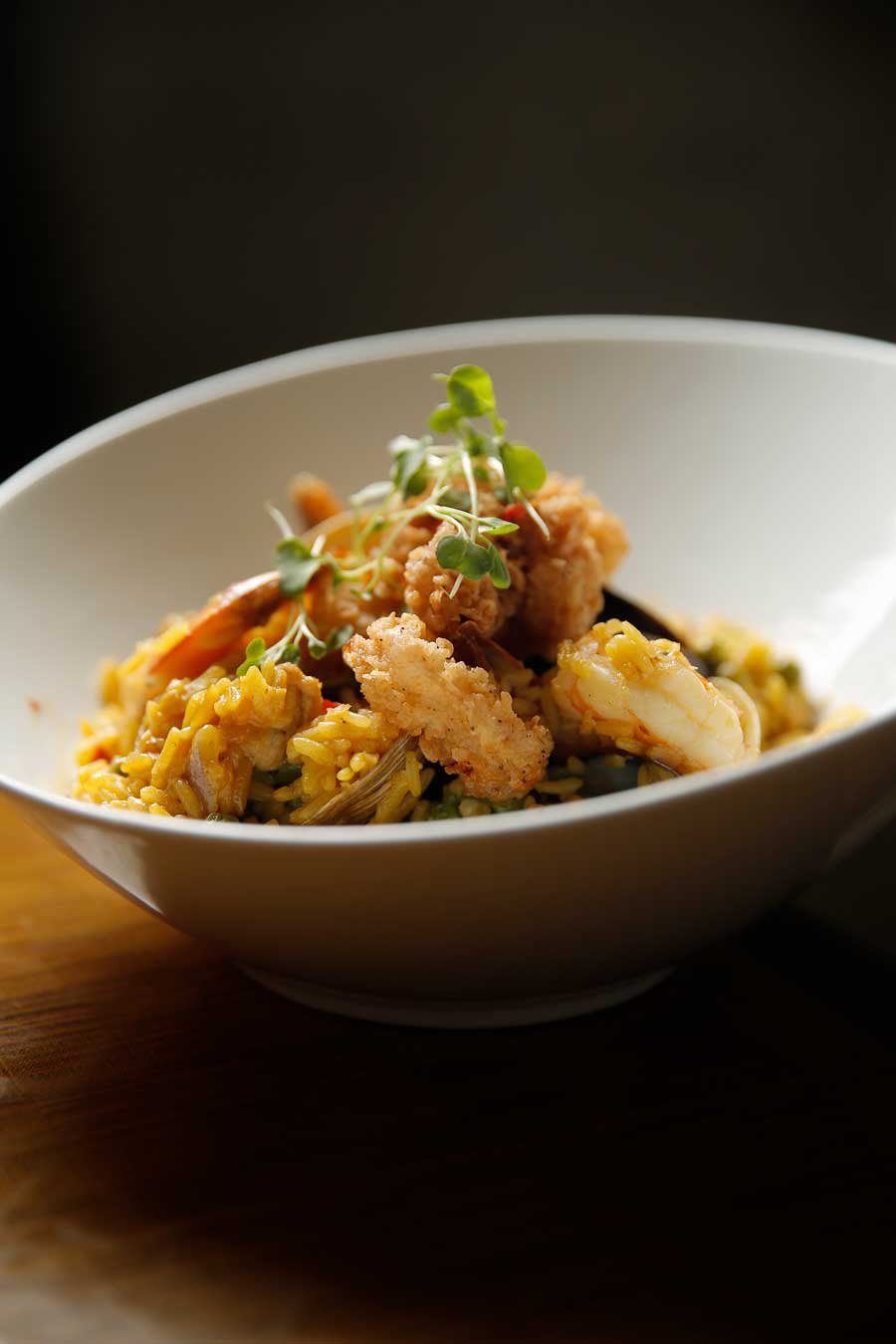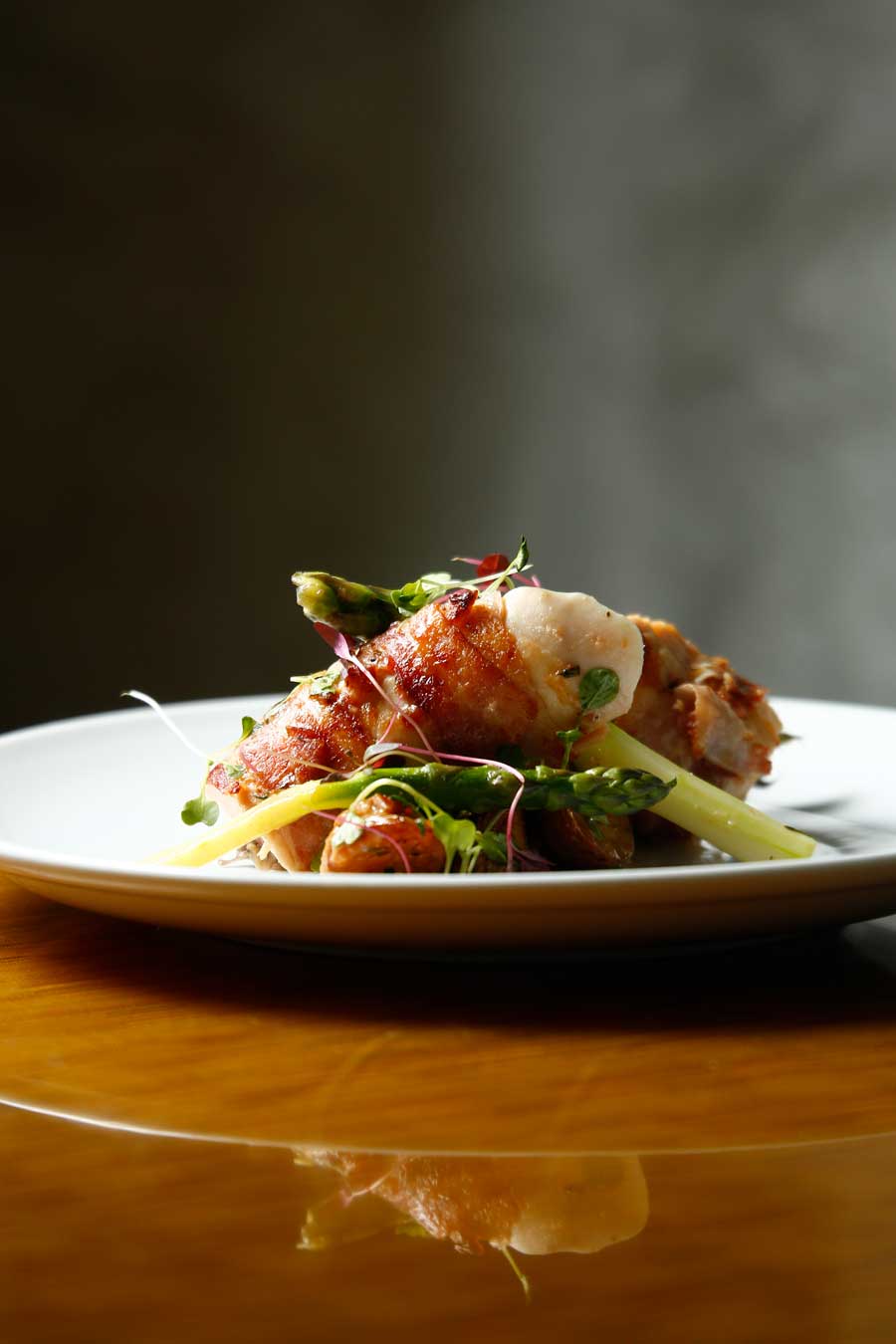 ---
photos: fred lopez
---
Pisces Rising is the perfect place for that special Saturday evening dinner. We arrived around 7:30 and were seated immediately. Though we discussed sitting outside, the hosted said we'd be seated quicker inside. As it was a beautiful evening with a gentle breeze, it was no surprise diners preferred enjoying their meal overlooking Lake Dora.
However, the rich warmth of the wood inside and the view from a table by the window was very nice. We enjoyed drinks while perusing the menu and settling on Chicken Roulade and Seafood Paella.
We began our meal with a plate of the house bread with agave-infused and black sesame seed butter. The sweet of the agave butter was perfectly complemented by the savory flavor of the dark sesame seeds. We also enjoyed cups of rich, creamy Lobster Bisque.
The entrees came out piping hot and presented beautifully. My chicken was an aromatic crispy loaf wrapped in bacon and served with herb-roasted fingerling potatoes. The chicken was cooked to perfection and the sweetness of the fruit accompanied the goat cheese perfectly. The sauce, which our server told us was made with white wine and the drippings in the bottom of the pan, was delicious.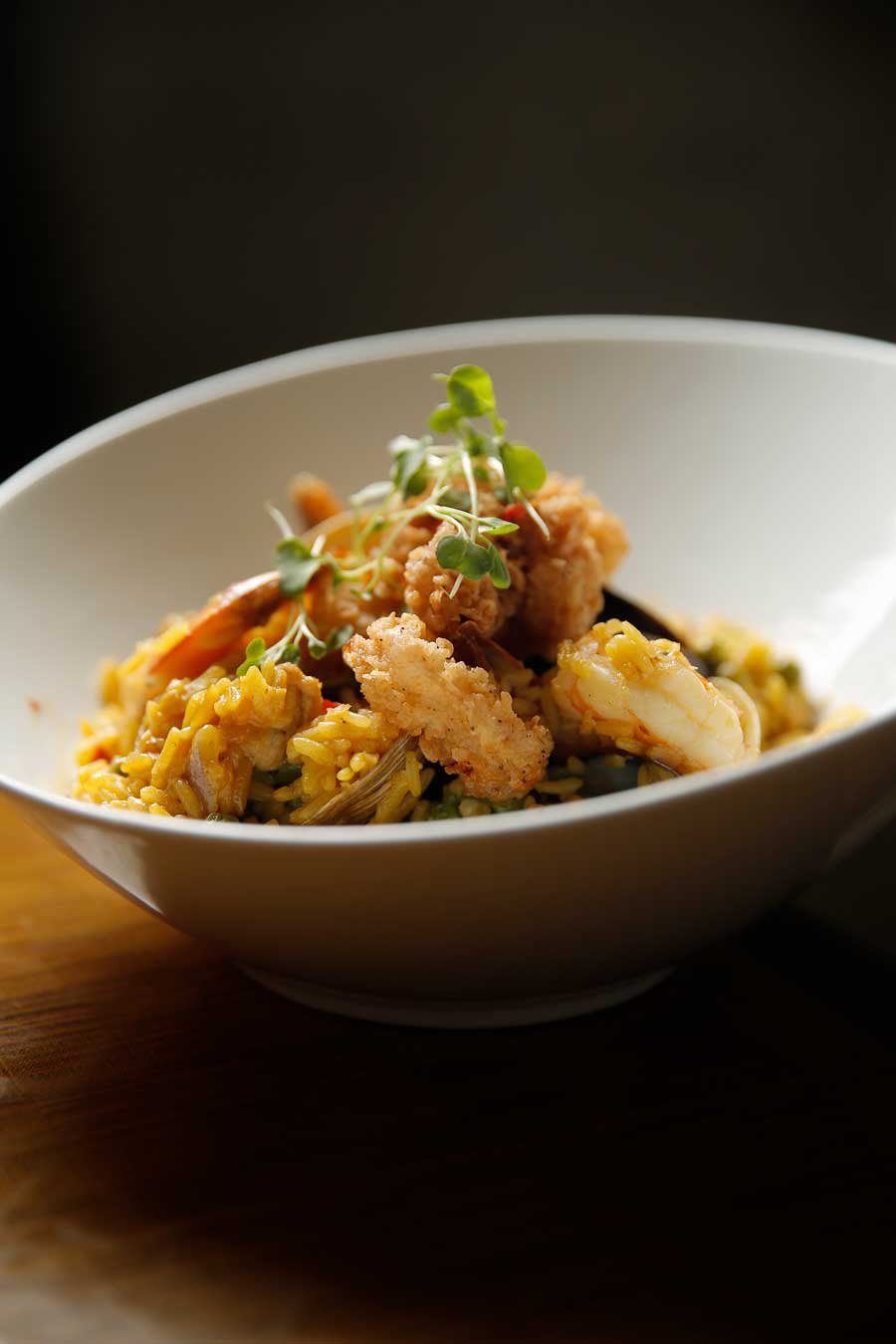 My husband is a real seafood lover, and he thoroughly enjoyed Pisces Rising Seafood Paella. The Cedar Key clams, crispy calamari, shrimp, mussels, and fresh fish were served on a bed of rice pilaf.
We skipped dessert, though there was a tempting array that included a Flourless Chocolate Torte, Upside Down Cake, Plantain Foster, and Upside Down Cake.
After dinner we strolled to the dock beside the yacht club and stood for a moment taking in the view and the evening breeze.
---
Leigh Neely began her writing career with a weekly newspaper in the Florida panhandle, where she not only did the writing, but delivered the papers to the post office and dispensers. She has been writing ever since for a variety of newspapers and magazines from New Jersey to Leesburg. With her writing partner, Jan Powell, Leigh has published two novels as Neely Powell.
Share This Story!