Fork on the Road: A Hopping Place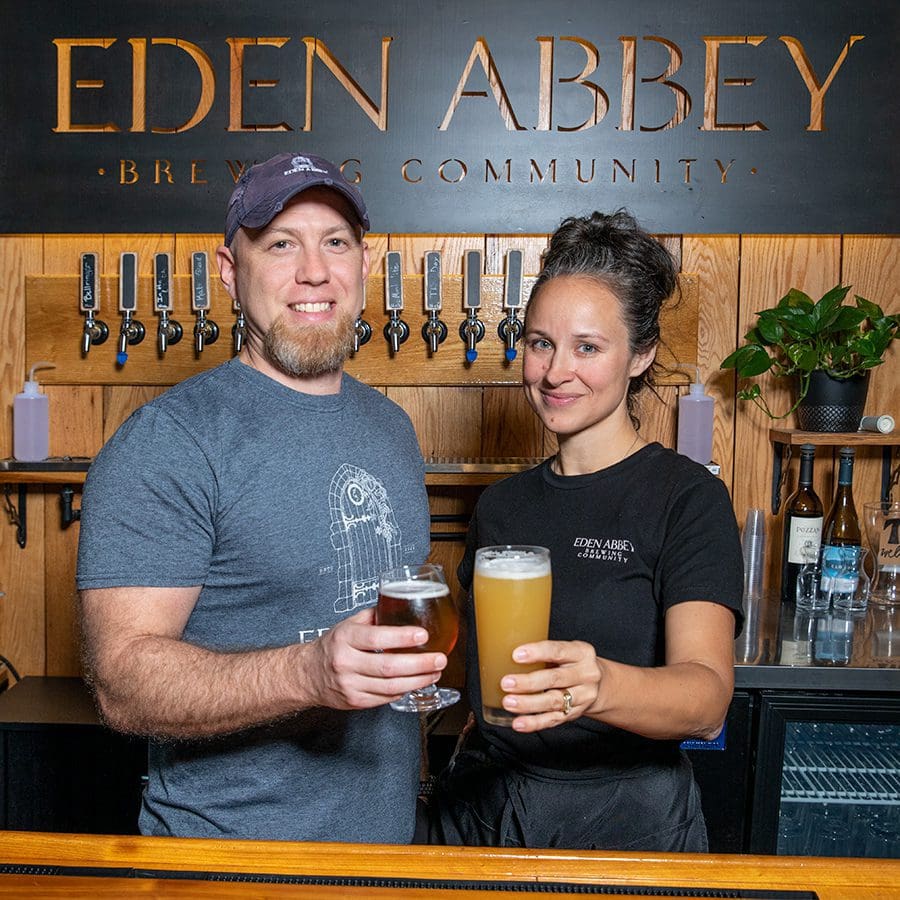 Mount Dora couple finds perfect recipe for giving back by brewing ale and building community.
After years of missionary work overseas and operating the Happy Hive Music Café in South Malta, Ben and Eve Passmore returned to the states intent on continuing their good works, but ready to serve them up differently. 
How? By turning Ben's beloved hobby of home brewing–something he's dabbled in since 2016–into a business. 
in 2020, the pair announced their leap of faith into a project straight out of the recipe books of European monks—the Eden Abbey Brewing Community—a micro-brewery in downtown Mount Dora that opened in July 2022.
"It's a dream that's been kind of bubbling in the brew pot of our hearts for the last couple of years," Eve says in a YouTube video the pair recorded in June 2020 to shed light on their endeavor. "It's all about the things that matter most to us, so faith, family, community, fun, music, good food, and good beer."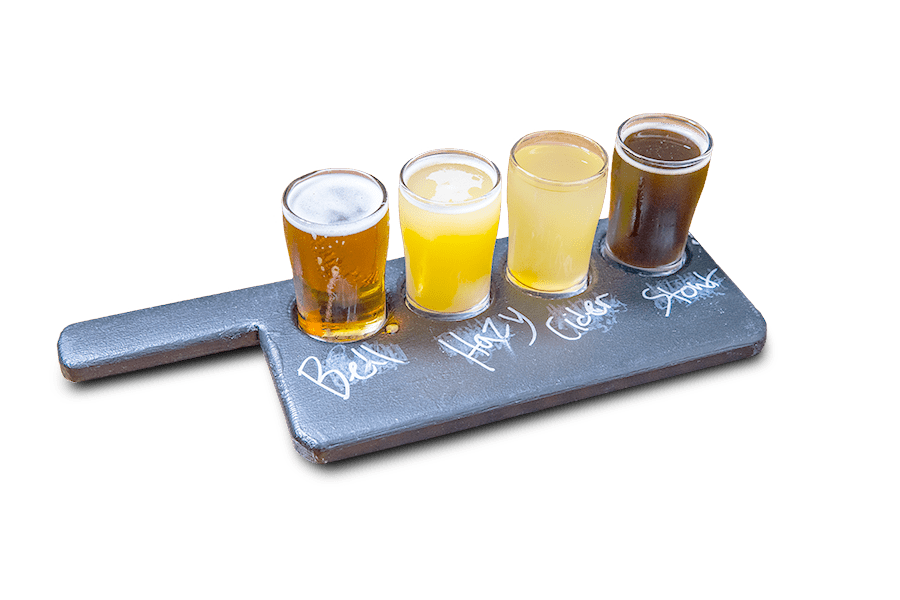 Ben explains that old-time abbeys combined a community of faith and fellowshipping with a trade local monks would master for sustainability–like brewing beer, an art-form today that monks are credited with pioneering.
"It really enhances the city that it's in and that's really one of our goals, along with charity work," Ben says, adding that they couldn't be more pleased because the entire town has welcomed them with open arms.
Eve says, "Mount Dora puts a lot of value on locally-owned businesses, and on community, so we're not having to go against the grain."
Since charity work is still high on their priority list, a portion of the brewery proceeds are split between four non-profits they support: Lake Cares, a food pantry with branches throughout Lake County; Sacred Garden, an Orlando-based life-coaching organization for unwed moms; Life Child Asia, an orphanage in the Philippines; and Bridges of Faith, an orphanage and adoption organization in the Ukraine.
Style photographer Nicole and I loved the vibe when we recently visited Eden Abbey. 
The tap room, featuring wooden tabletops, cozy lighting, and live music on weekends, was abuzz with customers eager to try one or more of the beer varieties (most of them gluten-reduced), mixed drinks, craft sodas, and hop water high in antioxidants. 
Guests can also buy into an annual membership called "The Taster's Guild," a beer and coffee club with special perks like a t-shirt, handcrafted mug for discounted fills, a 10-percent donation to charity, and more. 
The beautiful dining area—reminiscent of a huge living room, incorporating booths and conventional tables with comfy couches, and cute tables made from wooden barrels—leads into a porch and outside beer garden patio where fun is the name of the game. Well-behaved pets are welcome and there is a kid's corner and dollhouse for the little ones, plus cornhole, giant Jenga, and board games for adults.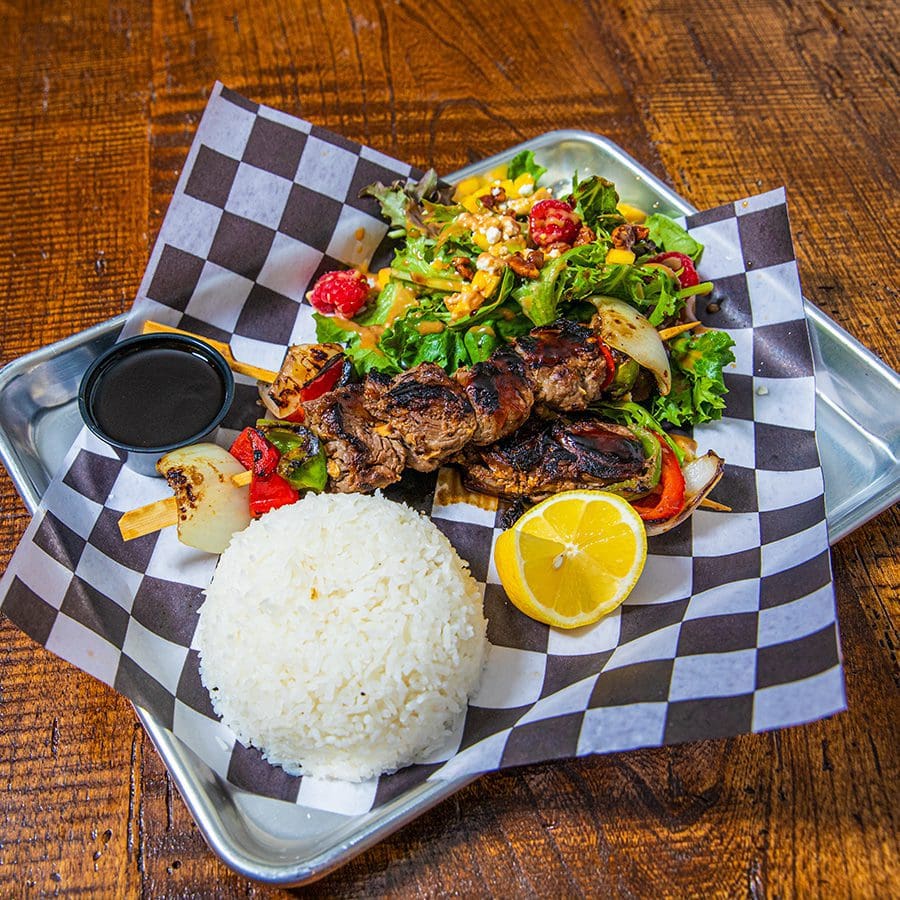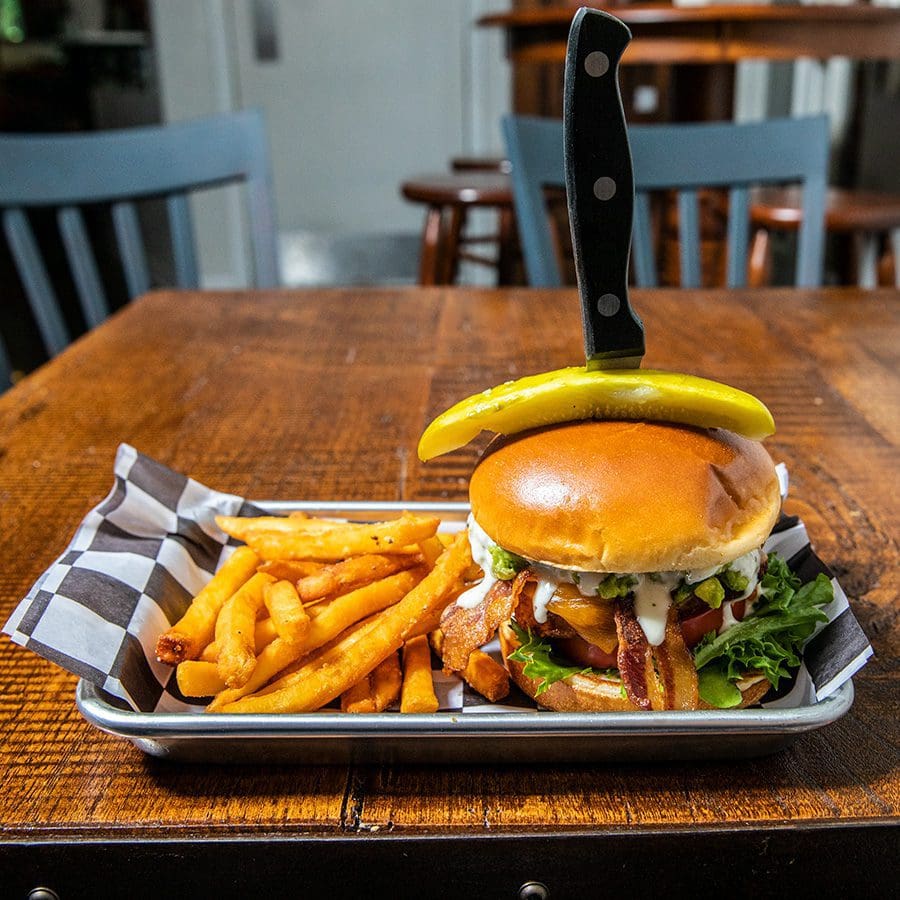 The menu is loaded with specialty hamburgers, sandwiches and tacos with flavor profiles dreamed up by Chef David Asher. There's also a variety of salads, empanadas and skewers by John Walquist, contributing chef and owner of 'Johnny Pacific,' a popular restaurant in Los Angeles.
For starters, Nicole and I tried perfectly cooked jalapeno poppers with beer cheese, and two types of empanadas we thoroughly enjoyed: Carnitas De Kahlua, filled with Kahlua marinated pork and cotija cheese, and the Hamptonite Delight, stuffed with lump crab meat, chopped lobster claw, and veggies. 
For our entrees, we ordered an exceptionally tender and delicious skirt steak skewer, and the "Mo' Clucka," a fried chicken breast sandwich that's tasty and requires extra napkins.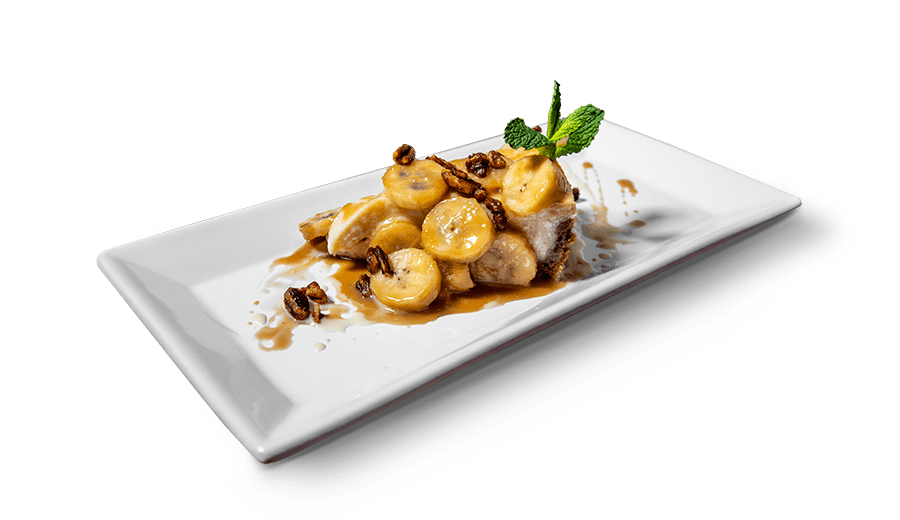 Then dessert! 
We shared the Foster's Cheesecake, a banana and caramel cheesecake served with fresh banana and warm 'beeramel' sauce, and I'm forever spoiled. I can't think about the flavor because I start craving it all over again.  
In all, I like that many dishes include batters, sauces or cheeses infused with Ben's brews, giving non-beer drinkers like me a taste of what we may be missing. 
Dave and Denise Byers, who were in town from Tampa for Dave's 65th birthday and sitting in the booth behind us, were also impressed. Both say they enjoy breweries and sampling different handcrafted selections wherever they go.
"I had the 'In the Light,' a double pilsner, and it was delicious. it's not too hoppy, but just enough," says Denise.
Dave had the "OATaste And See," a medium-bodied stout, touted on the menu as the grown-up version of a classic cookie, complete with hints of vanilla, brown sugar, and toasted oatmeal.
"It kind of reminds me of a Guinness, but better," Dave says, jokingly adding that, "The only thing that would make it even better is a little bit of brown sugar around the rim."
Originally from Nogales, Arizona, Roxanne worked in the customer service industry while writing independently for years. After moving to Florida in 1999, Roxanne eventually switched her career path to focus more on writing and went on to become an award-winning reporter for The Daily Commercial/South Lake Press newspapers for 16 years prior to coming on board with Akers Media as a staff writer in July 2020 – her dream job come true.
Share This Story!