FORK ON THE ROAD: A New American Classic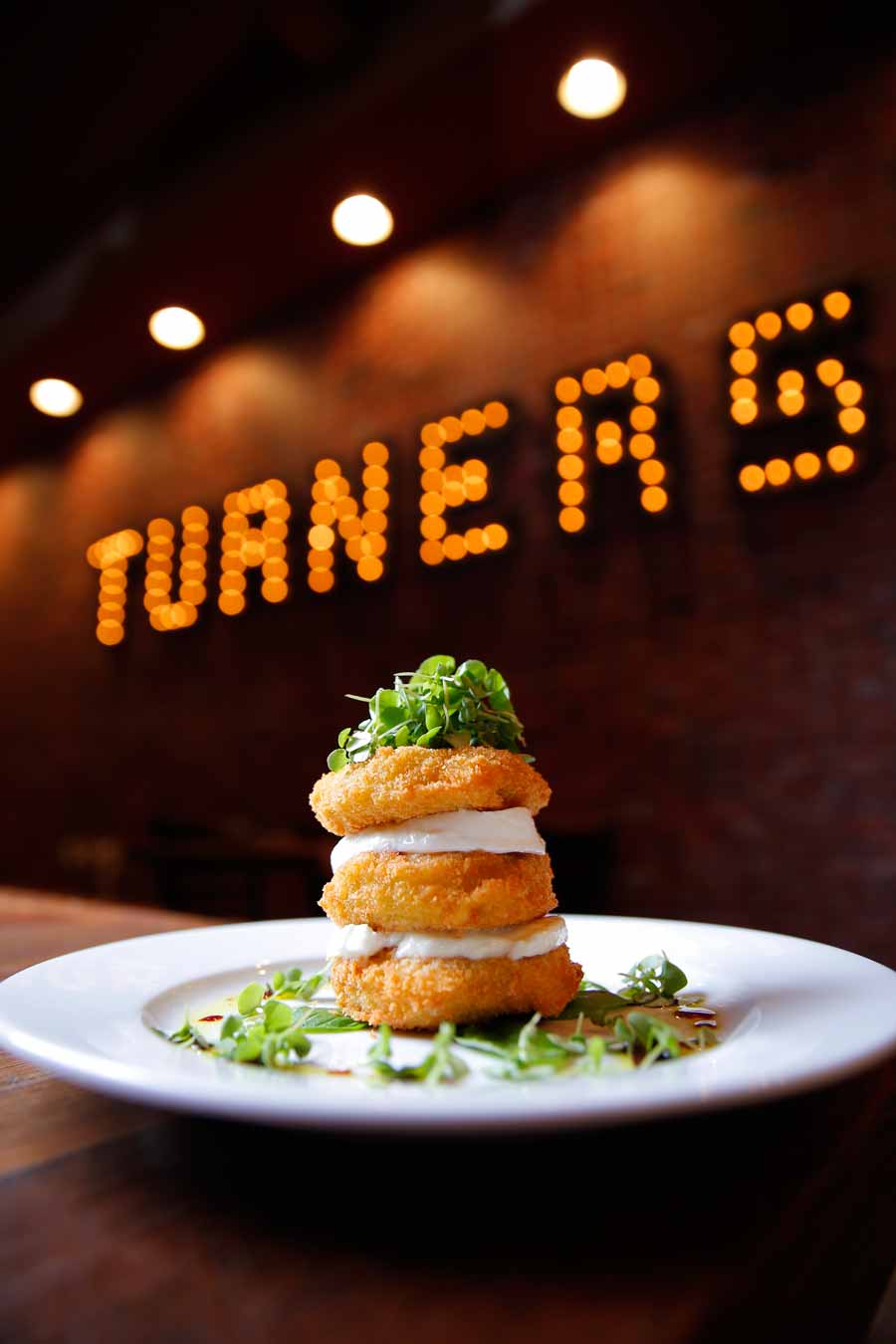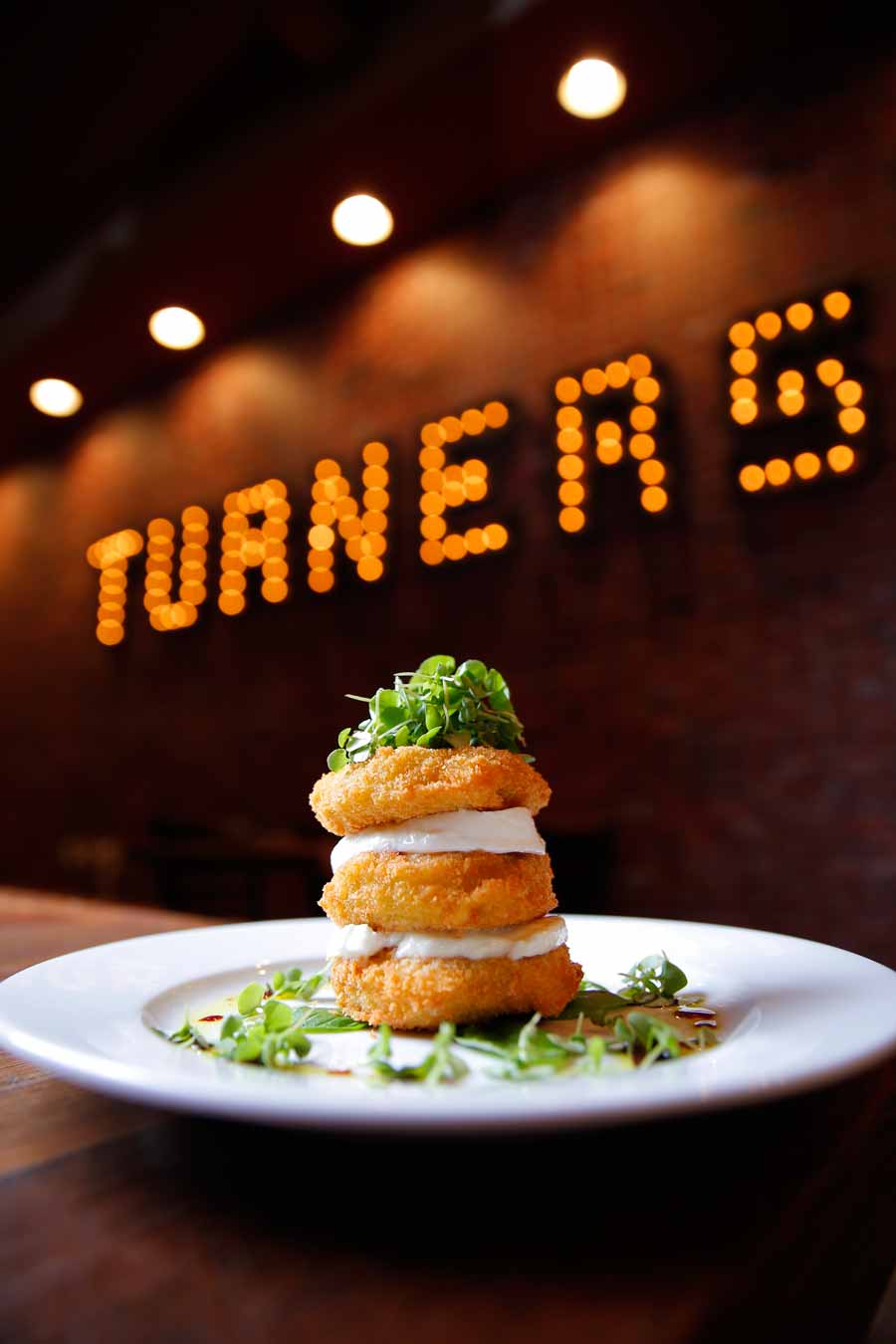 Turner's Kitchen+Bar intertwines Southern dishes with upscale dining
Turner's Kitchen+Bar in downtown Leesburg offers a taste of big city living right here in Lake County.
Looking around at the trendy, modern décor and taking in the sleek, upscale atmosphere makes it easy to believe you're dining in New York City or Chicago.
In trying to describe the atmosphere of the restaurant, I found myself falling short of the proper words.
The restaurant's website describes it as, "A New American concept with a hint of the South Carolina 'Low country.'" I couldn't have put it better.
The dinner menu is concise and features specific items. You won't find a scatterbrained, all-over-the-place menu here.
The appetizer menu features items such as Fire-Grilled Chicken Wings and Baked Artichoke Hearts.
I am a Southern girl at heart and love my mom's fried green tomatoes, so Turner's Fried Green Tomato Caprese intrigued me. The tomatoes were perfectly crispy and sandwiched between chunks of warm mozzarella. Micro-lemon basil garnished the top of the dish. And—get ready for this—chocolate balsamic and blood orange olive oil were generously drizzled over the top of it all. The Southern twist to this traditional Italian dish was unique and had my taste buds demanding more.
Dinner options included various salads and sandwiches, as well as "supper" items such as Sea Island Shrimp and Grits and Chicken Daufuskie.
I had so much trouble deciding, I had to ask my server Jay Bowles for advice. He knew the menu inside and out and gave great recommendations.
After some deliberation, I tried the Turner's Filet & Egg, which featured a 6-ounce filet mignon over a bed of fluffy grits, topped with a fried egg, caramelized onions and Swiss cheese. The grits and fried egg complement the steak well and add that hint of Southern flare to the meal. The steak (I ordered it medium) was tender and juicy and melted in my mouth.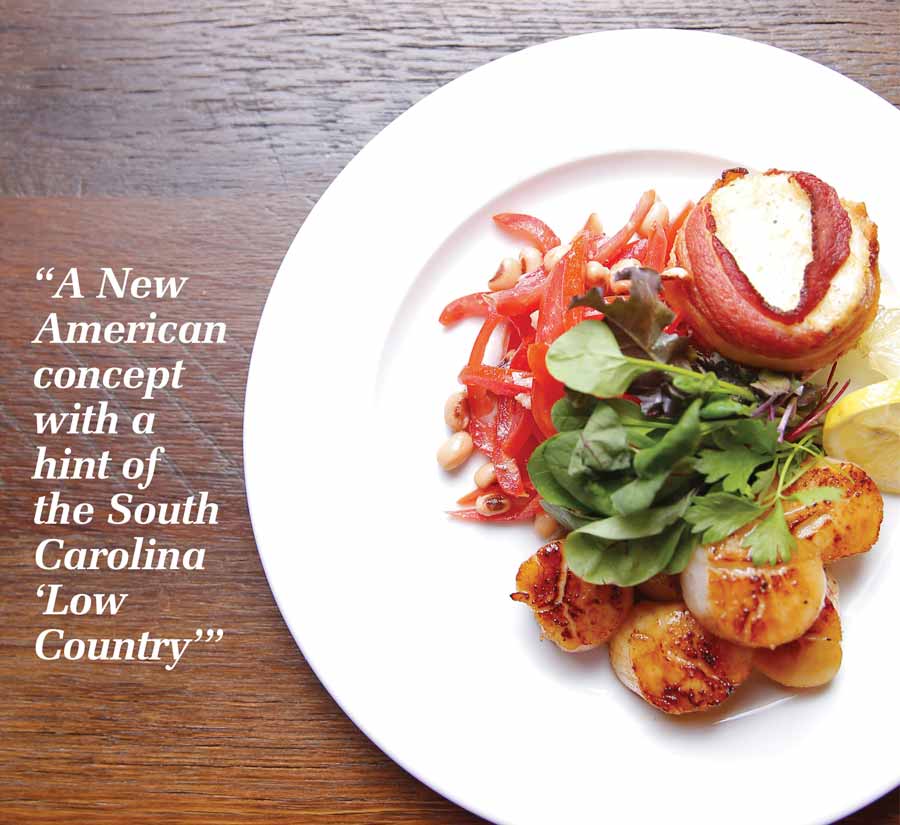 I also tried the Caramelized Diver Scallops. This dish stole the show with the sweet, orange blossom glazed scallops. The tender morsels were some of the best scallops I have ever eaten (which says a lot because I go scalloping every season in the Gulf of Mexico, so I have had them very fresh). They were served with a bacon-wrapped grit cake and black-eyed peas and tomatoes. The grit cake was crusty on the outside and warm and fluffy on the inside. And, the side of peas and tomatoes should not be underestimated! I am not sure what sort of seasoning they used on the peas, but it was to die for—not too salty and very simple.
Needless to say, I cleaned my plate, which is a rare occurrence for this picky eater.
And, just when I thought the meal was over, Jay offered the dessert menu and my jaw dropped.
A sweet potato cheesecake?!? Yes, please!
The dessert menu has a daily special cheesecake, Chocolate Ganache Cake and a White Chocolate Chunk Bread Pudding.
The cheesecake was moist, flavorful and the perfect texture—not too dense. It had a small amount of caramel on the side with some whipped cream. It was the perfect ending to a fabulous meal. The sweet potato flavor wasn't overpowering, but it couldn't be missed either.
When you visit, be sure to check out their beer and wine list. They have an interesting craft beer selection available as well as a modest wine list. There's also a full-service bar.
---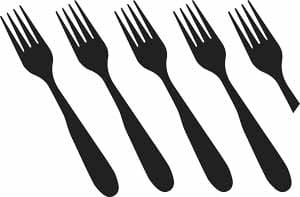 4.5 FORKS (OUT OF POSSIBLE 5)
Turner's Kitchen+Bar
114 S 5th St., Leesburg, FL 34748
Tuesday–Saturday: 11 a.m.-9 p.m.
Phone: 352.530.2274
Website: turnerskitchen.com
Facebook: Yes
---
Fork Report
DINNER
Seated: One minute
Wait for meal: Less than 20 minutes
Recommended: Caramelized Diver Scallops
PRICES
Appetizers: Baked Artichoke Hearts ($8.45) – Citrus Shrimp Ceviche ($9.95)
Supper: Chicken Daufuskie ($15.95) – Turner's Filet & Egg ($19.95)
Salads: Pecan Citrus Grilled Chicken ($8.75) – Gulf Crunch ($9.95)
Sandwiches: Yellow Jacket Grilled Chicken ($8.75) – Prime Rib Sliders ($9.45)
SPOONS UP
• Friendly staff
• Beautifully decorated dining area
• Nightly dinner specials
• Clean, well-stocked bathrooms
SPOONS DOWN
• Wait times can vary greatly
RECOMMENDATION
If you can't decide, let your server be your guide. The servers were extremely friendly and knew the menu well. Jay made some great recommendations.
---
How Fork on the Road works
Our reviewers are objective and unbiased. This is not a paid advertorial. Our reviewer makes two unannounced visits and we pay for our meals.
---
PHOTOS: Fred Lopez
---