Fork On The Road: Bang For Your Buck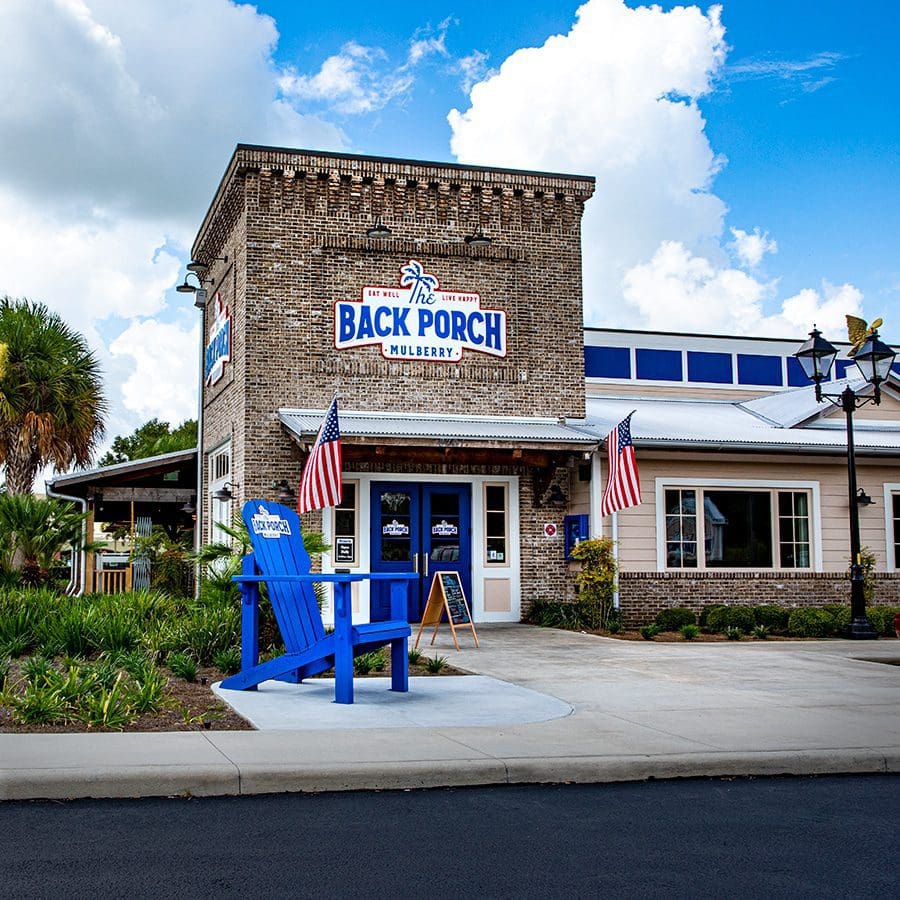 "Eat Well, Live Happy" exemplified at The Back Porch Mulberry in The Villages.
Before even stepping inside, The Back Porch Mulberry's vibe is appealing, starting with the building's bright, crisp color scheme and an oversized patio chair near the entrance perfect for fun, pre-meal photos. 
Walking through the restaurant's doors, the appeal is intensified by a friendly and welcoming staff, a beautiful and very roomy dining area, and sports-themed décor featuring 3-D golf carts mounted to the walls as if they are passing through on their way to the fairway. 
Then, there's a fully stocked 'open bar' – literally – with walls that roll up like a garage door to incorporate the outside patio with inside amenities, so no guest misses a thing. That includes live musical entertainment 4-8 p.m. on Fridays, Saturdays, and Sundays, and for "Wine-Down Wednesdays," when bottles of wine are half-priced during those hours.
Back Porch owner Philippe Villain describes the venue as a sports bar with a twist. The menu is chock full of specialty drinks and food selections you'll find at a fine-dining establishment, but at more competitive prices.
"We went with a sports bar concept, but it's several notches above the average in this sector, both in food quality and service," Philippe says.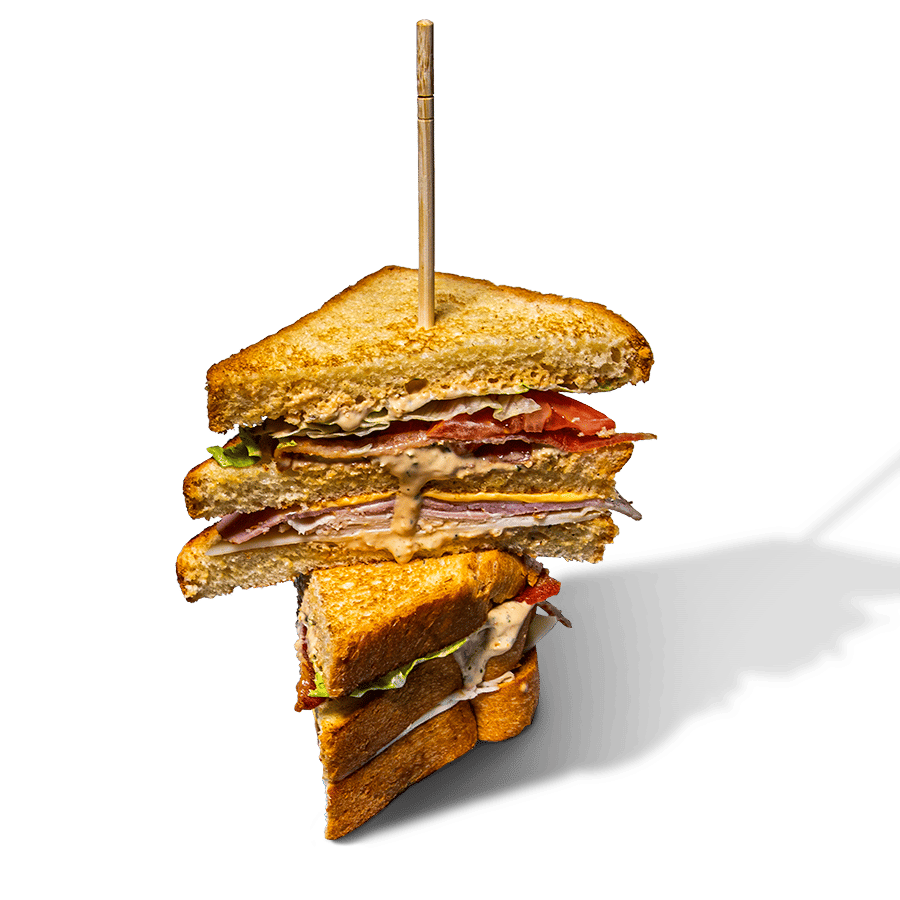 If that's not enough to immediately elicit a trip to The Back Porch, perhaps knowing more about the team is.
Philippe, who's worked in hospitality with Disney and other large corporations, with Roland Rutjens, VP of Operations and an expert in the entertainment sector, own VO Hospitality, the company over six Central Florida restaurants, including The Back Porch.
Their VP of Culinary and Regional Chef is Francis Metais, a world-renowned, award-winning chef from France, formerly the Food and Beverage Director with Disney (parks and cruise lines) and Hilton's Waldorf Astoria worldwide, including Orlando.
The trio met while working together for the 1992 opening of Euro Disney and have remained friends since. They've worked together in different capacities through the years, but most recently decided to exit the corporate world to open a chain of restaurants built solely on their love of food and people, and a mutual desire to build a lasting legacy.
Joining them is Tony Atchison, the restaurant's bar manager and Mathew Farlow, the executive chef under Francis' wing.
"We're not corporate restaurants where everything is profit driven. We're all about quality, guest experience and satisfaction," Philippe says. "What gets our juices flowing is the pride we feel from having something that's great."
Recently, Style Photographer Nicole Hamel and I visited The Back Porch Mulberry, and could not wait to taste the food. 
The only problem was deciding what to order because the entire menu sounds fabulous. We were especially impressed that everything, right down to the mayonnaise, dressings, and sauces, are made completely from scratch.
"We're all about quality, guest experience and satisfaction."

—Philippe Villain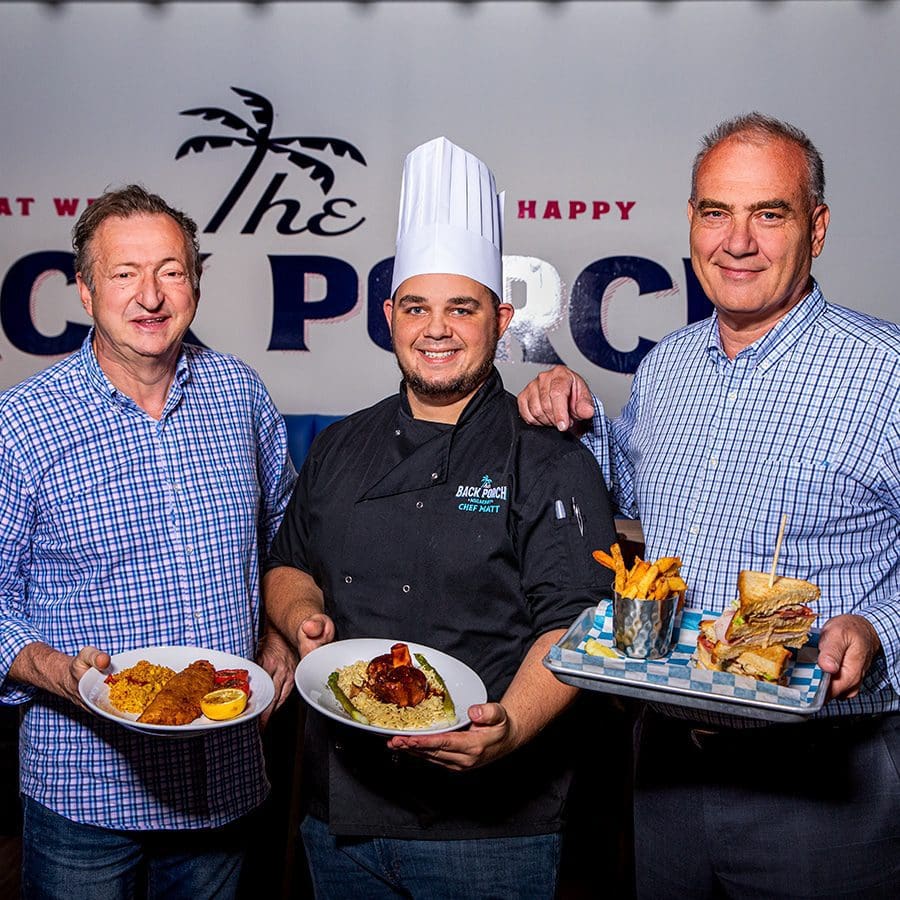 "We can easily buy some of this stuff, but we don't, because when you make it yourself, it's just better, and that's what it's all about," Francis says. "Doing it up to the highest quality possible is a lot of work, but at the same time, it's what makes us stand out."
In the end, we ordered the Hangover, a pleasingly messy burger topped with cheddar cheese, bacon, fried egg, and BBQ sauce served with yummy fries, and the stacked with goodness Mile High Club, which left us licking our lips trying to decipher the secret sauce, but what happened next was a childhood dream come true!
Since we'd mentioned how excited we were about the heavenly sounding desserts, and to ensure we wouldn't be too full after our entrees to enjoy them, Francis had our picks – white chocolate bread pudding with whiskey sauce and vanilla ice cream, and strawberry cotton cake served with vanilla custard, red berry sauce, and powdered sugar – brought to our table first thing while our entrees were still being prepared. And what a treat that was!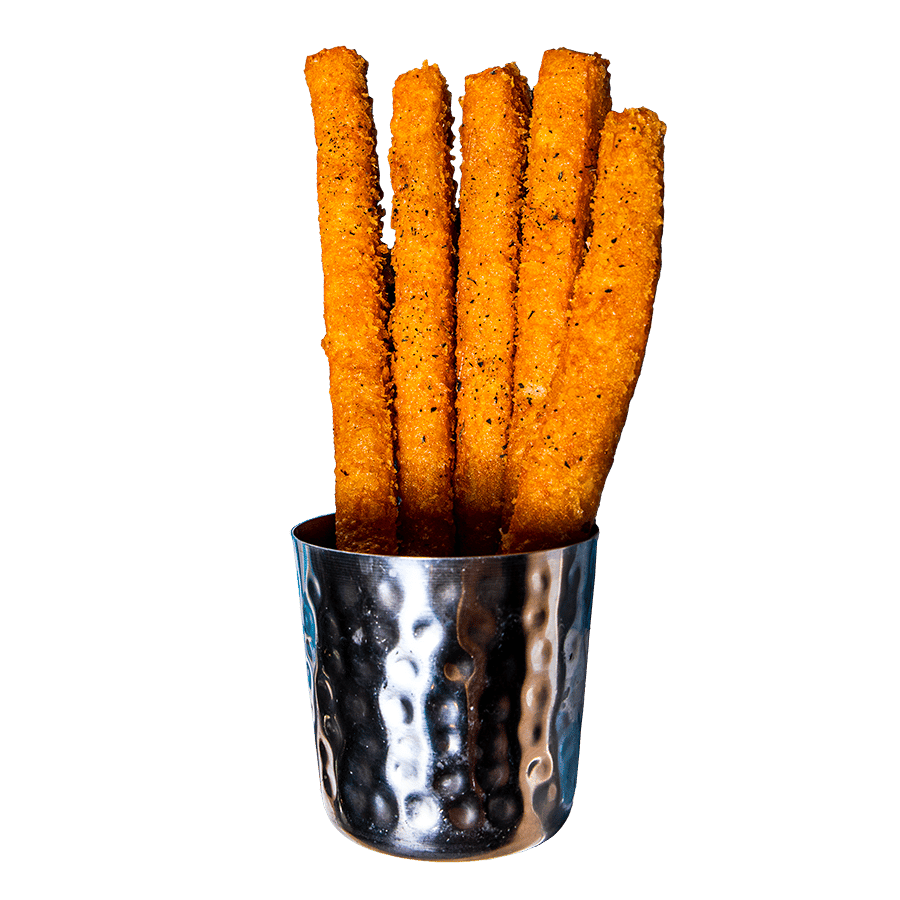 Next, appetizers. We had jalapeno cheese bites, and The Back Porch colossal cheese sticks, then our entrees, and everything was so delicious, the only words or sounds we could get out between bites, were "Oh my God," and "mmmmm." 
Above all, Nicole and I agreed our favorite dish was Francis' mushroom soup. It was rich, flavorful, and loaded with mushrooms, and I would return in a hot minute for another bowl.
With that, Phillippe says they are grateful to be in The Villages and are preparing to open another restaurant in the Marketplace at Sawgrass.
"The main reason we wanted to come to The Villages is that we think the Villagers are really a neat bunch of people," Philippe says. "They have a great attitude, and they're living happily, so in our style of trying to please people with good food, fun and company, it's the perfect fit."
Originally from Nogales, Arizona, Roxanne worked in the customer service industry while writing independently for years. After moving to Florida in 1999, Roxanne eventually switched her career path to focus more on writing and went on to become an award-winning reporter for The Daily Commercial/South Lake Press newspapers for 16 years prior to coming on board with Akers Media as a staff writer in July 2020 – her dream job come true.
Share This Story!