FORK ON THE ROAD: British Sensation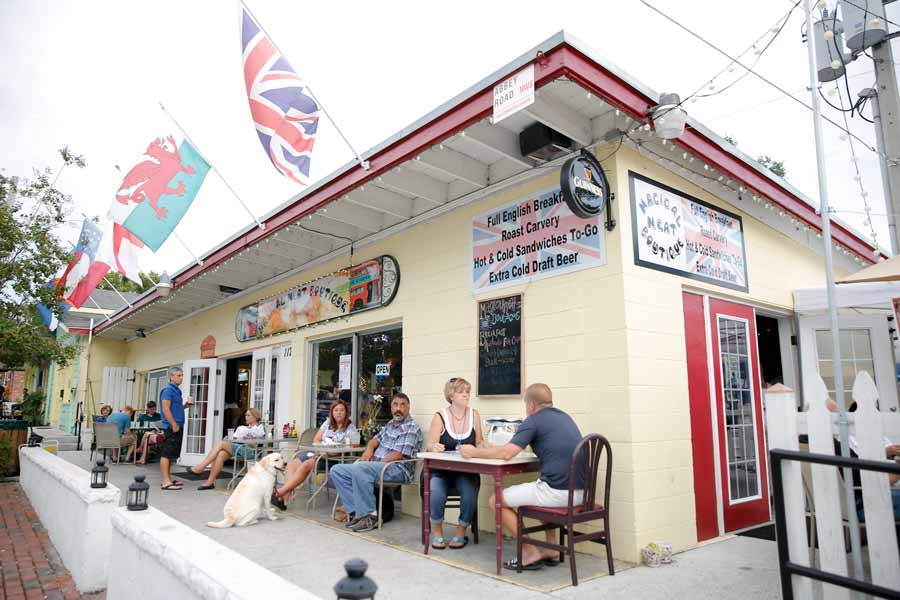 Magical Meat Boutique offers an authentic U.K. dining experience.
---
The first thing I noticed upon entering the Magical Meat Boutique was a vacationing English family who appeared to have been there for a while. When the patriarch approached me, I discovered the family had been there every day of their Mount Dora visit. That's how I knew this U.K. carvery style gastro pub stood out.
"This pub was snatched right out of London and dropped onto Mount Dora," he said. He was not far off the mark.
The owners, Phil and Kate Barnard, greet their guests and graciously share the fascinating backstory when asked about the name, which is often.
Phil comes from a long lineage of butchers dating back to the 1500s. In 1967, Phil's father opened a butcher shop in Camden Town, in NW London, which he decorated in mod psychedelic colors and named the Magical Meat Boutique. Unlike any butcher shops anywhere, it attracted celebrity clientele, becoming famous in its own right.
Phil decided to introduce the MMB to America and chose Mount Dora. Having celebrated its anniversary in July of this year, the carvery gastro pub—fine dining cuisine served in a comfortable, pub atmosphere—is a runaway hit.
People are drawn not only by its chic London vibe, but by its authenticity, which begins with the food. Start with a popular appetizer in Scotland and the UK: The Scotch egg, wrapped in sausage, breaded and fried.
All food is imported daily from England, so it is fresh, not frozen.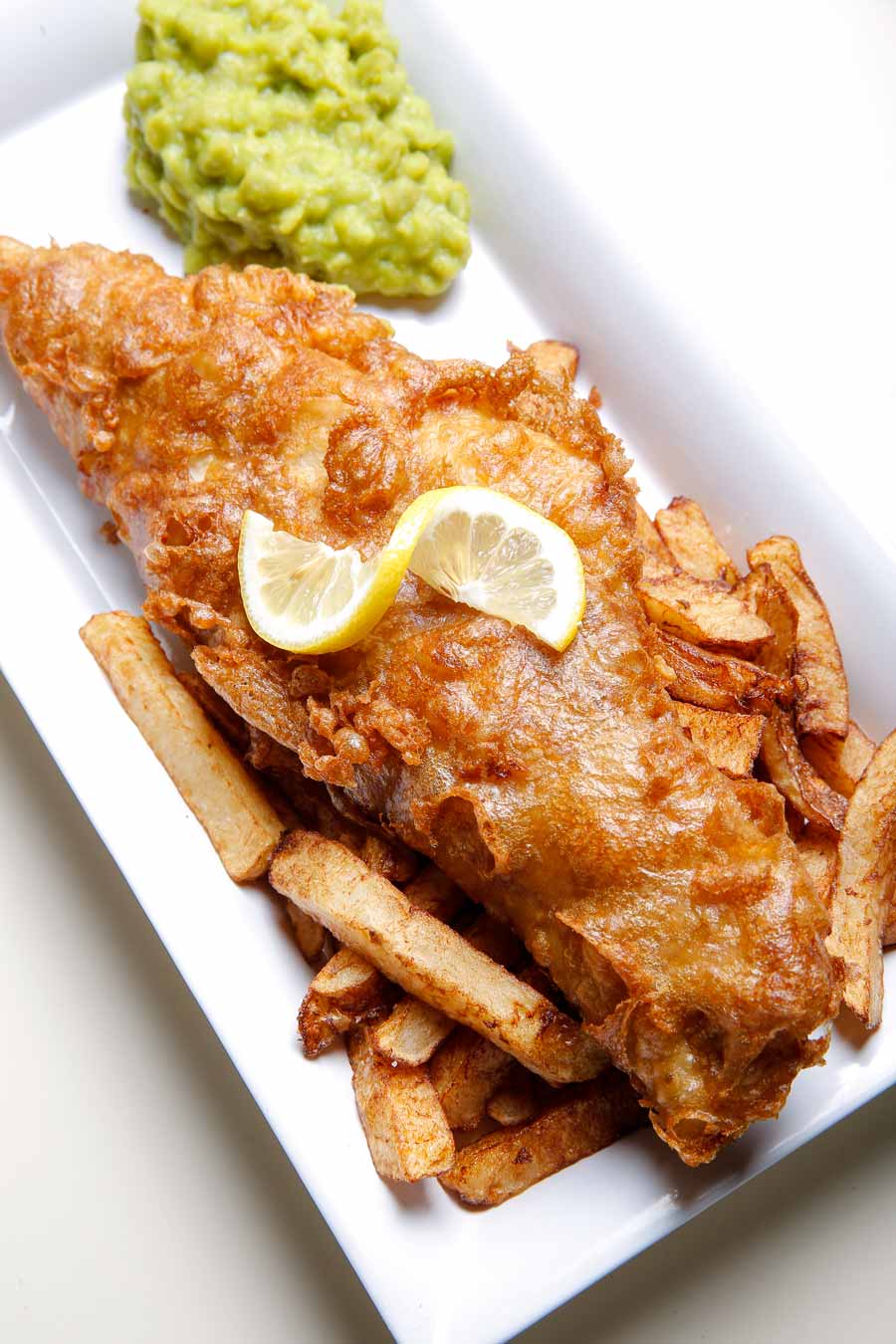 "Many places serve fish and chips, but use frozen battered fish and fries," said Phil. "In England, you would never find a place that serves frozen fries."
The 12-ounce fish is served with hand-cut fries and mushy peas, which are dried marrowfat peas, not grown in the states, only England.
The carvery style restaurant is a popular concept in England. Traditionally a semi buffet, diners select their choice of meat: turkey, pork, ham, or lamb. The chef carves your meat then you help yourself to your choice of sides: vegetables, Yorkshire pudding and all the trimmings.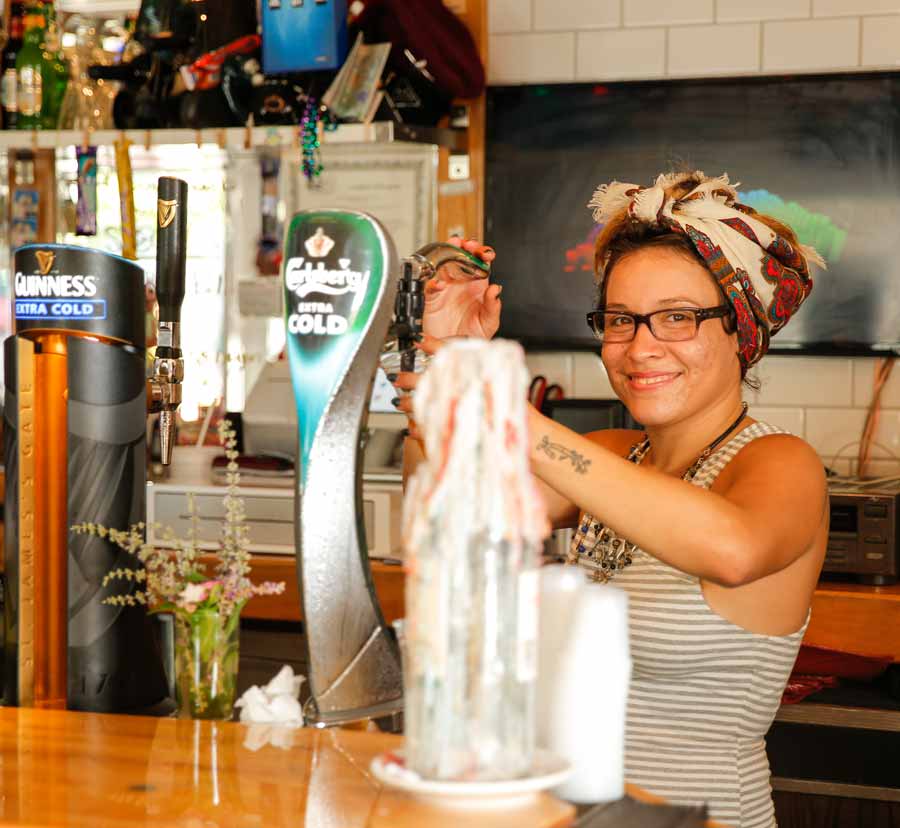 Wash the meal down with a traditional English ale, served extra cold thanks to their glycol-chilling taps.
Complete your meal with a traditional dessert, like Spotted Dick and Custard, a popular pudding containing dried fruit. Or try the Dark Chocolate Guinness Cake with Bailey's cream cheese icing and chocolate ganache.
The traditional English breakfast is also popular. Don't ask for English muffins, they are crumpets here. It's interesting to note there are no English muffins in England. Come with a big appetite. The Full Monty contains 13 items.
People enjoy the longer hours. It is the only place downtown where you can get food after 9 p.m. Cheerful merriment occurs all day and night.
---
Magical Meat Boutique
112 W 3rd Avenue, Mount Dora
352.729.6911
magicalmeatboutique.com
Sunday – Thursday, 7 a.m. – midnight
Friday – Saturday, 7 a.m. – 2 a.m.
From the bar: Beer and wine only. A wide selection of authentic English beers, including Hobgoblin from Oxfordshire, Skull Splitter from Scotland, and Crabbie's Spiced Orange Ginger Beer.
Design: MMB has eclectic London décor with open kitchen and a wall-sized mural of a Tube station in Camden Town. The mural is popular for photos.
Favorite menu items: Bangers and mash mixed with English cheddar, smothered in onion gravy. The lamb shank, braised in marmalade and raisins.
Entertainment: During weekends, musicians perform in the patio. On Friday nights: British Invasion karaoke. On Saturday nights: Saturday Night Fever, a disco-themed karaoke.
Extras: MMB also sells English candy bars and Walkers Crisps with distinct English flavors, like pickled onion.
---
PHOTOS: Fred Lopez
---