Fork on the Road: Farm-fresh goodness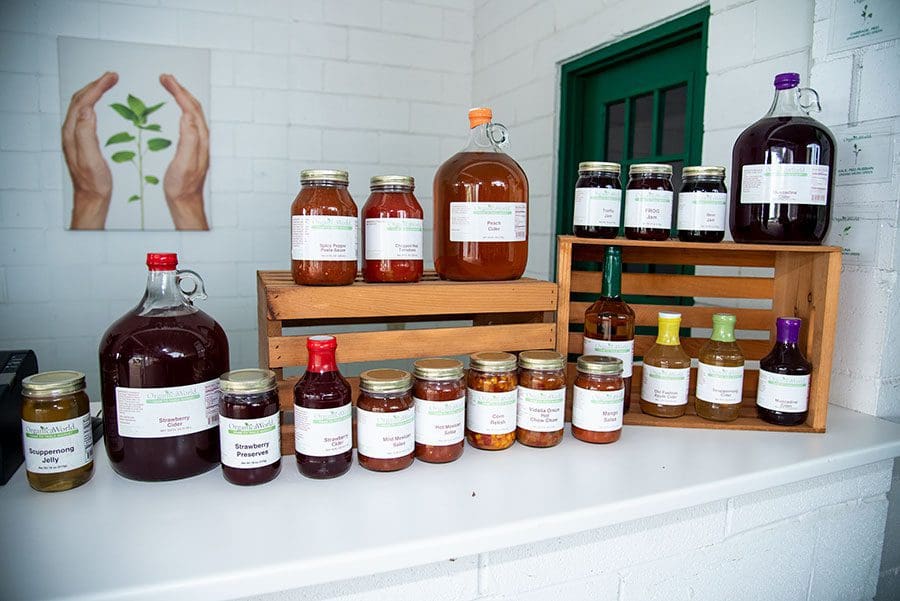 Local farmer takes organic farming to a higher level then serves what he reaps to the community with a side of heart.
Photos: Nicole Hamel
When eating out, there's nothing like knowing that every item on your plate was made using only the freshest of ingredients.
At OrganicaWorld, there's no question about it.
Owner Colin Farnum, explains that anything purchased from OrganicaWorld's open-air market or served at its "farm-to-table" restaurant, starts with produce grown right on his farm. If it is meat or something he doesn't grow, it comes from other farmers. 
"We are what's called community supported agriculture (CSA), so we deal with other farmers in the area by trading with them. We give them some lettuce and they give us something back," Colin says. "Things like apples, pineapples we get back from other places, because those things are impossible to grow here in Florida, but we trade out with everybody we can."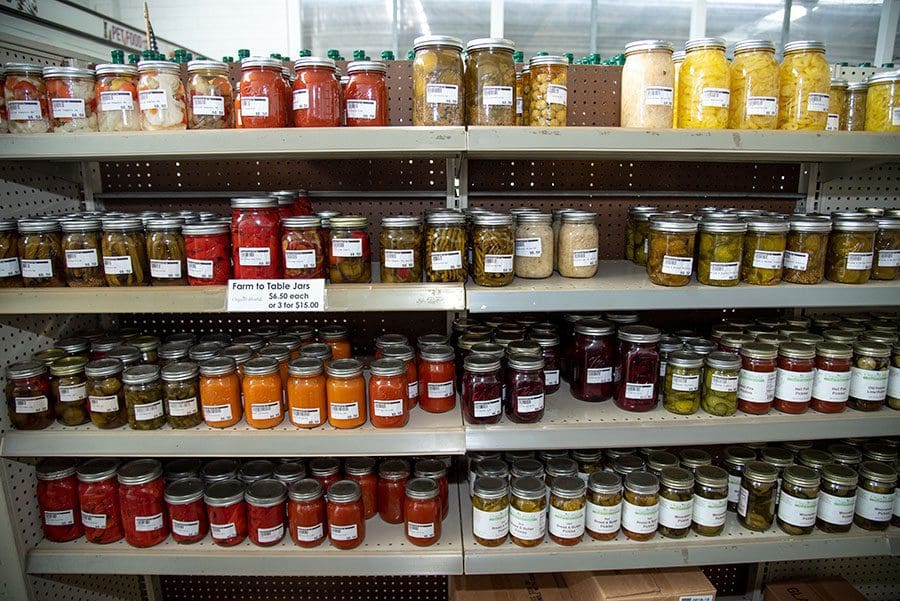 With that, OrganicaWorld is at the top of its game making a difference by giving people a place where they can shop and eat fresh.
"We are the largest hydroponic greenhouse operation in Florida, so everything we grow, we grow in one of two 350,000-square-foot greenhouses out back," Colin says. "And oh my gosh, the food we grow tastes like it's another level in terms of nutrients because we deliver all the nutrients through the hydroponic system."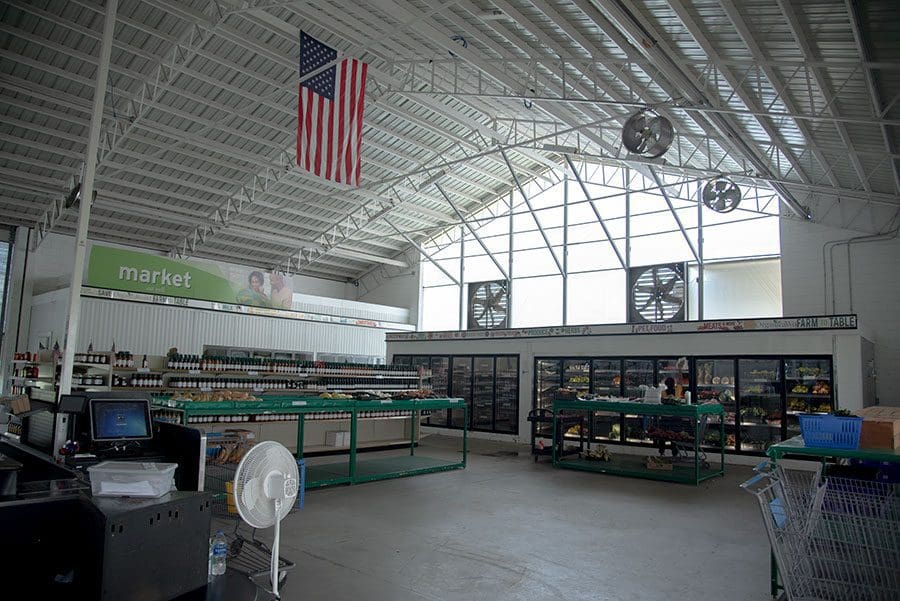 Colin, originally from London, moved his family to Groveland about eight years ago. They purchased the 160-acres where OrganicaWorld sits today and began growing lettuce, at a rate of about 160,000 heads per week, plus heirloom tomatoes, bell peppers, jalapenos, habaneros and more. 
The produce is all grown hydroponically in closed greenhouses by collecting rainwater off the roofs that goes into 2-million-gallon tanks located underneath them. Colin says the water is then fed with nutrients and filtered through the hydroponic system.
"It's amazing and you can taste the difference," he says.
Colin plans to build additional greenhouses for growing hemp seeds, to be cultivated by local hemp farmers, then transformed into hemp blocks that can be used in place of concrete for building affordable houses.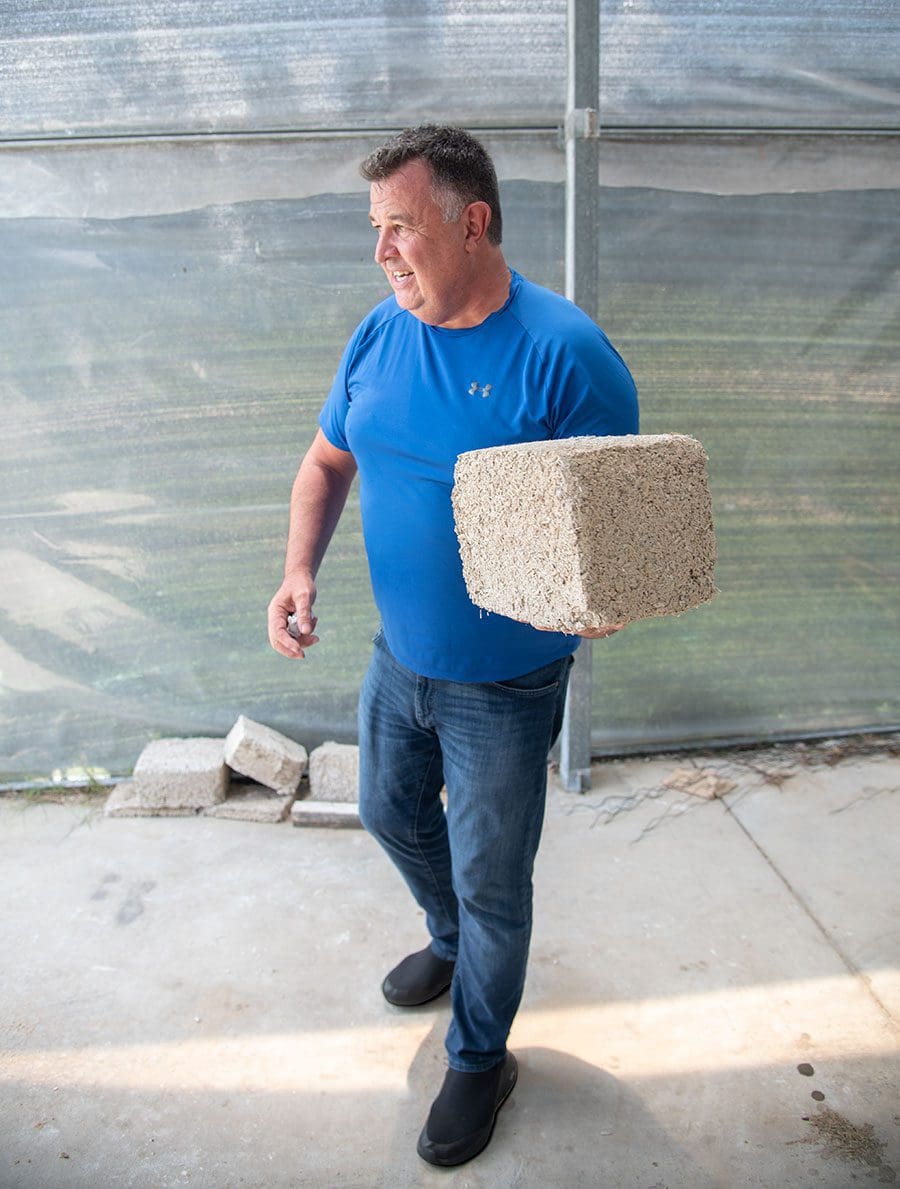 He also wants to enclose and add A/C to the restaurant modeled after farm-to-table restaurants and experiences he and his wife enjoyed while traveling.
"We decided that we wanted to offer a unique dining experience like nowhere else around here really, and people just love it," Colin says. "I came up with all the recipes, based off family recipes, and trained all my staff to prepare them."
There's also a huge open-air market where people can purchase CBD products and things like fresh organic fruits and vegetables, local honey, salsas, barbecue sauces, jams and jellies and homemade cider in flavors like blueberry, strawberry, and peach.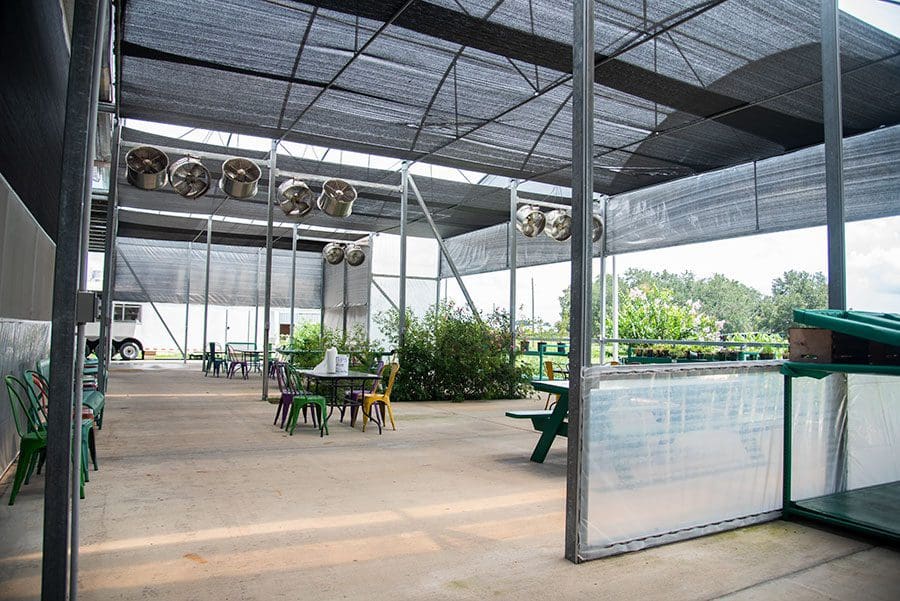 A large freezer section is stocked with dozens of frozen meals prepared fresh at OrganicaWorld that people can take home and reheat later. CSA members are offered discounts. 
Most of all, people can order off the farm's restaurant menu, then sit and eat on the patio alongside nature, or take it to-go.  
Lunch hours are 10 a.m. to 4 p.m. on open days and entrees include a grilled veggie platter, chicken, angus beef brisket, pulled pork or veggie burritos, baked or fried chicken, wings, ribs, hamburgers, veggie or brisket burgers, and a nice selection of salads served with homemade dressings.
Beans, coleslaw, seasonal rice, grilled veggies, herb potatoes or French fries are the sides, and brisket, burnt ends, pulled pork, chopped chicken, ribs, and fried chicken can be ordered by the pound.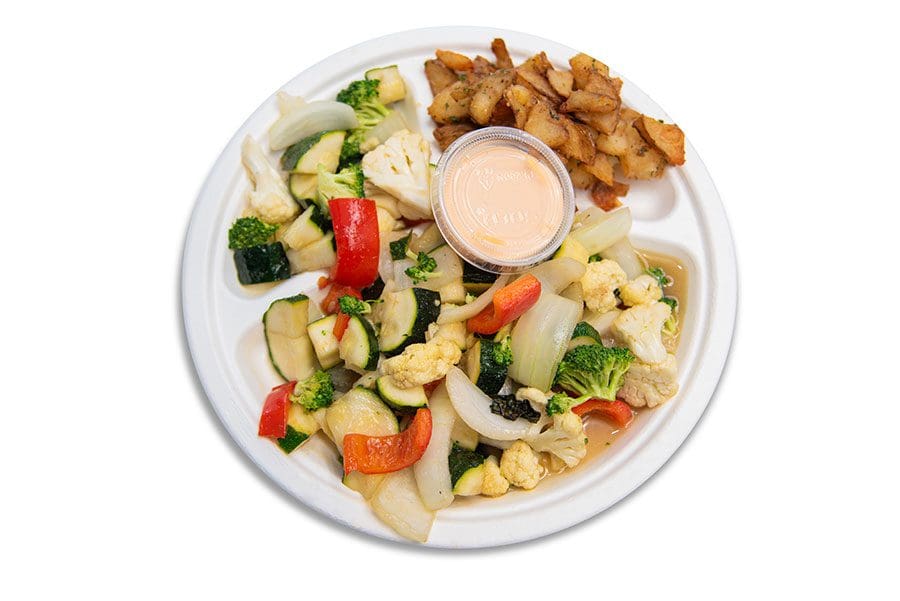 Recently, Style photographer Nicole, my daughter Julissa and I were there and ordered the grilled veggie platter with herb potatoes and coleslaw, a brisket burger on brioche with beans and fries and a smoked quarter chicken with grilled veggies and rice.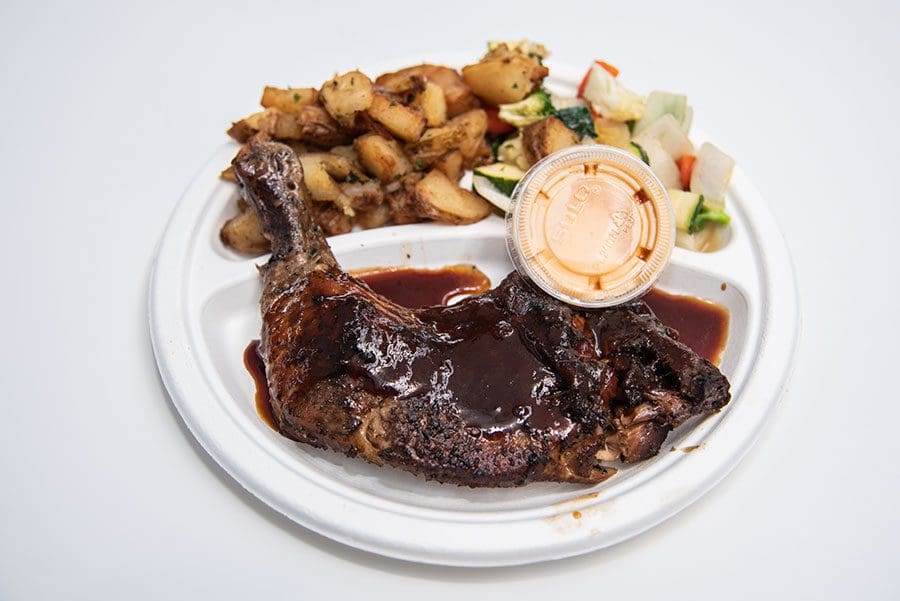 We were very impressed by the literal 'falling-off-the-bone' tenderness of the baked chicken and with the grilled veggie platter, that featured what was probably the freshest and most perfectly cooked cauliflower, zucchini, bell pepper, onion and broccoli combo we've ever had. Not only that, but the organic agave, ginger, and garlic sauce they were tossed in, blew our minds.
"I like vegetables, but sometimes even at restaurants, they can be plain, but not these. The sauce gave them a not too sweet, perfect and delicious flavor," Julissa says, adding that the sauce, which had seeped into the rice, was very welcomed.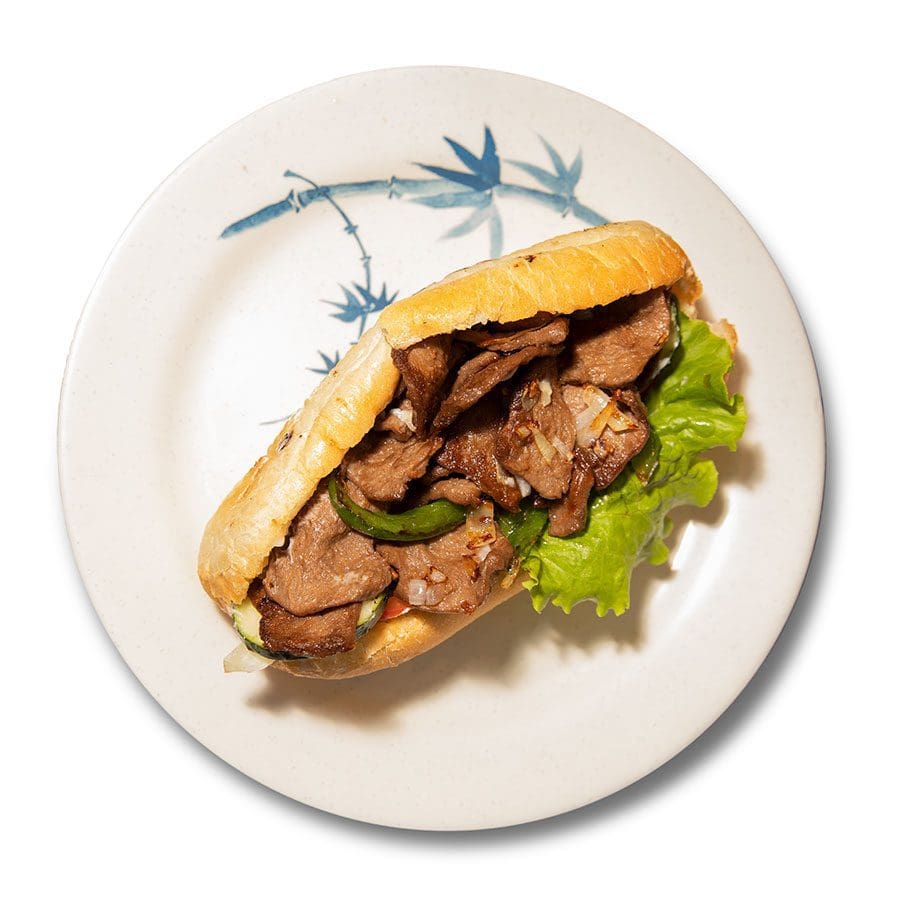 Nicole liked the beef brisket and says: "It had a nice smoked taste to it and the barbecue sauce on it was the perfect amount." 
Colin, a self-proclaimed foodie, takes great pride in the way the food at OrganicaWorld is prepared and served. 
"We make everything here from scratch, and we smoke the brisket for 14 hours so that when it's served, it's perfect," he says. "Some people eat here, and a lot of people come on weekends to order the beef brisket and the pulled pork by the pound to take home, but either way, we are happy to serve them fresh, quality and great tasting food." 
[separator]
OrganicaWorld
3145 Austin Merritt Rd., Groveland
Hours (subject to change): 9 a.m. to 4 p.m. Wed.-Sun. (Closed Mon. and Tue.)
For more information, to book tours or to order from the market or restaurant, call 352.435.4570 or visit organicaworld.com.
Originally from Nogales, Arizona, Roxanne worked in the customer service industry while writing independently for years. After moving to Florida in 1999, Roxanne eventually switched her career path to focus more on writing and went on to become an award-winning reporter for The Daily Commercial/South Lake Press newspapers for 16 years prior to coming on board with Akers Media as a staff writer in July 2020 – her dream job come true.
Share This Story!