Fork on the Road: Farmshed Fresh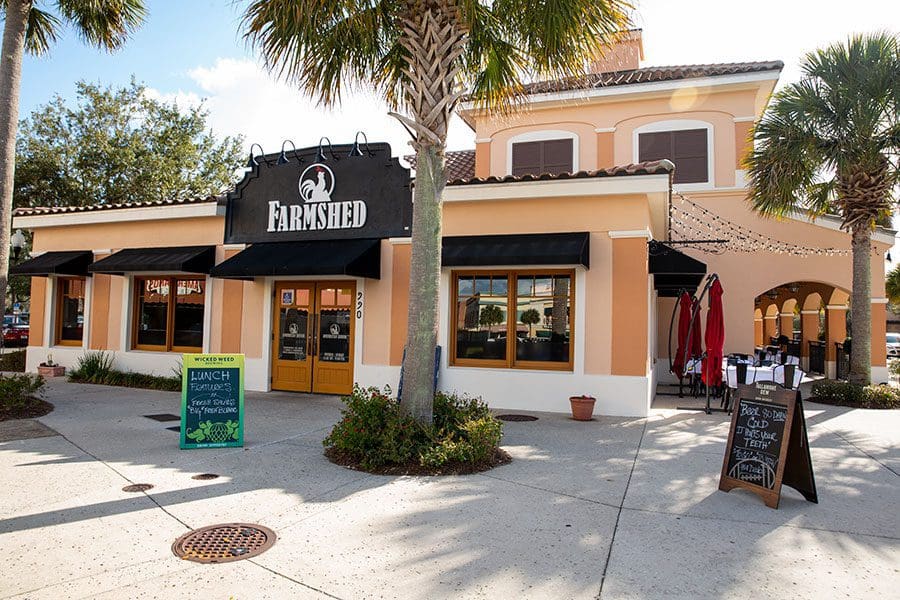 Villages diner delights with from scratch, tasty meals, using locally-sourced ingredients that enhance every dish.
 Photos: Nicole Hamel
Whether it's because of the great service, fresh, beautifully prepared dishes, or a choice between lounge, formal dining room, patio, and bar seating for all guests, the Farmshed diner has made quite an impression since opening its doors nearly one year ago.
"The Villages doesn't have a restaurant like this, it really doesn't," says Villager Cynthia Teichert, at Farmshed with her husband Carlos Teichert for at least the 10th time since it opened in May 2021. 
"We've had almost everything on the menu and everything we've had is delicious, plus you cannot beat this place for freshness and good pricing," she adds.
Carlos says the grilled ribeye steak, the lamb burger, and the shrimp and grits are just a few of his favorite dishes. 
"Everything I've had here, I've liked," Carlos says, explaining that he was pleased to see Farmshed, versus another chain restaurant, take over the space TooJay's vacated following the pandemic.
According to Manager Naomi Torres, the owner's vision for Farmshed involved setting the scene for a fine dining experience, while still maintaining the Villages' fun and casual spirit.  
At the same time, the Farmshed helps local farmers by incorporating a farm-to-table concept, which means most of the ingredients used in the kitchen by the chefs to prepare the dishes they serve, come directly from the farmer, without going through a store, market, or distributor along the way.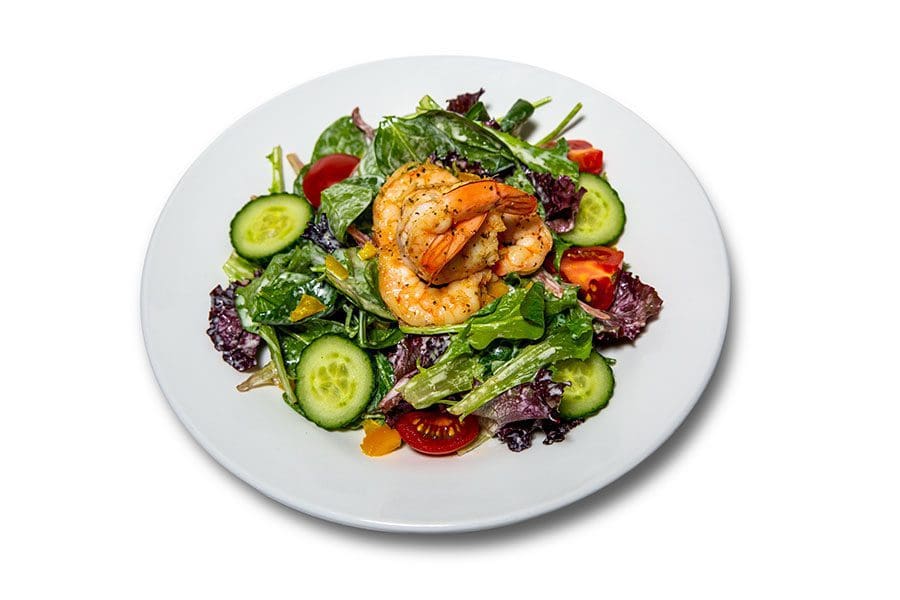 Naomi says everything is made fresh, and nothing is ever frozen. She says the vegetables come from The Villages Grown and the meats from Florida Ranchers. 
Additionally, everything on the menu can be made to accommodate gluten free, dairy free, and vegetarian diets. And the steaks are cut in-house, before undergoing a 45-day dry aging process.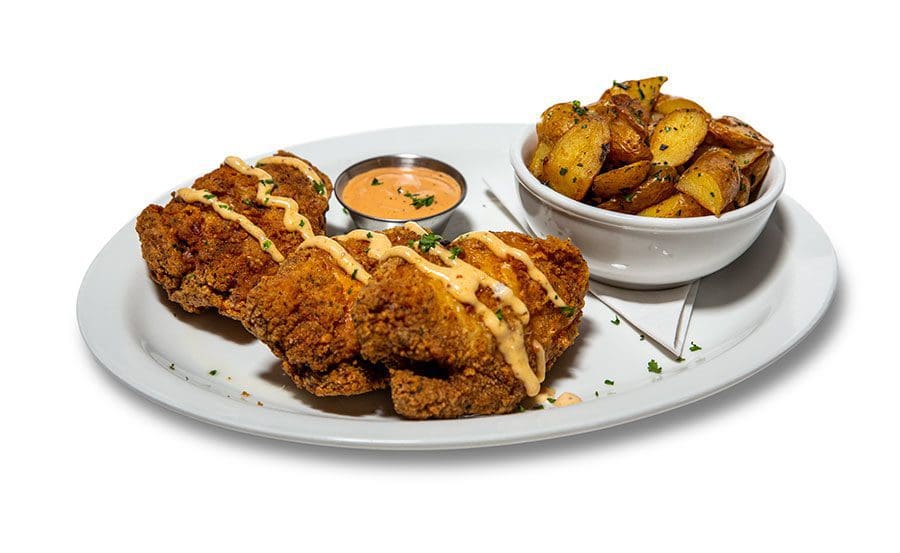 "To us, it's all about the overall experience, so from start to finish, we do everything we can to make sure the food we serve and the service we give, are the absolute best," Naomi says. "People come in here with a smile, but we make sure they leave with a full belly and an even bigger smile. If they're not satisfied, we're not satisfied."
Chef Lisa Mallory, who works at expertly preparing all the food each day alongside Chef Brion Brown, says their meats contain no additives, and even the veggie burgers, made from a recipe using all fresh vegetables, are prepared at least twice weekly because they sell out so quickly.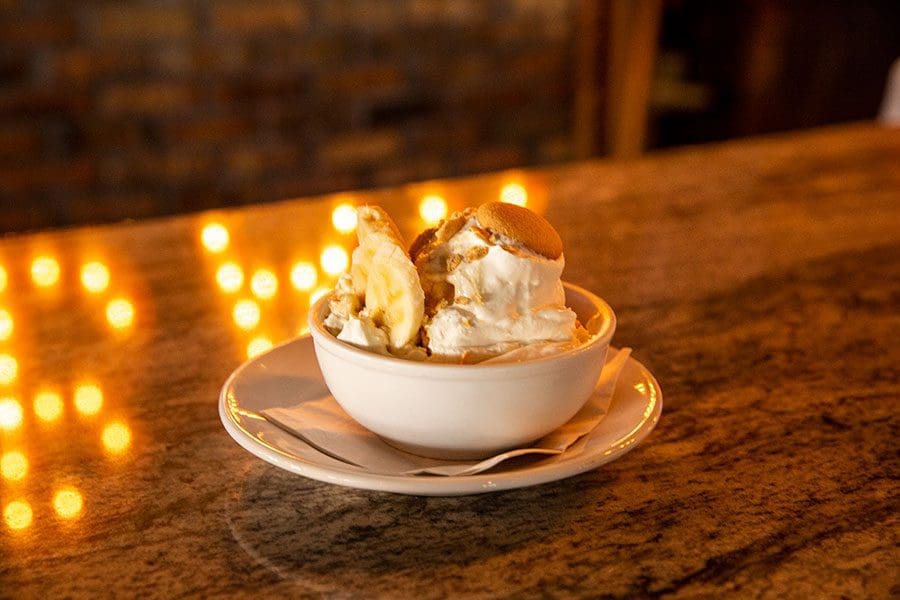 "My goal is getting the highest quality food, preparing it using the highest standards, and having every dish looking absolutely beautiful when it comes out," says Chef Lisa. 
With that, the restaurant's menu is split into unique categories starting with "Starter" and "Really Big" Farmshed Greens (aka salads), including the Crunchy Coldwater Fresh that Style Photographer Nicole Hamel and I tried and loved.
The menu describes it as "Tail in cold shrimp, tomatoes, cucumber, mixed baby lettuce, bell peppers, and house made Florida citrus vinaigrette," but it was Naomi's description that made it impossible for us to resist. 
"Between the colors and the flavors in this, it'll literally have all your taste buds and senses jumping," Naomi says, and she was right.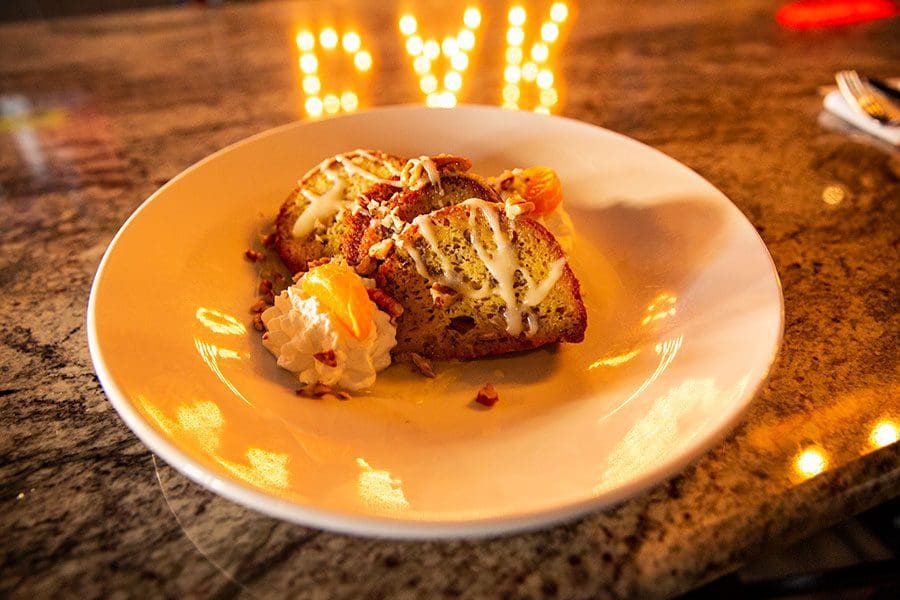 Nicole and I enjoyed every bite, and were almost too full for our entrees – the Double Trouble Bacon Benny Burger, a local rancher beef burger, topped with a double helping of griddled bacon, a fried egg and citrus aioli from the Hand Made Burgers section of the menu with a side of beets, and 'Bama Fried Chicken from the Meat Locker section, which consists of fried-to-perfection chicken thighs, spicy Alabama white sauce and Mississippi comeback sauce with a side of roasted potatoes.
Meanwhile, the Farmer's Daughter Mac and Cheese, located in The Southern Farmer, or appetizer part of the menu, and the Eggs and Sawmill Gravy on Biscuits, off the Farmshed Lunch Only Features we saw being served to guests at tables near us, had us notating what we may want to order the next time.
The diner also sports a full bar featuring an array of handcrafted signature cocktails, one of the best reserve wine lists in the area, and from-scratch desserts that include treats like orange pecan Bundt cake and a killer banana pudding.
Diners Susan and Thomas Fink, say they were not only impressed by the Farmshed's food and spirits, but by the atmosphere, and most of all, that they accept reservations.
"The atmosphere was very attractive, the food was great, and the staff was friendly," Susan says, adding that they like how the white linen tablecloths in the main dining area give the entire place a classy look. "We will definitely be returning, especially since we can make reservations ahead of the busier times for eating out around here." 
---
The Farmshed Diner
990 Del Mar Dr., The Villages
Hours: Monday through Saturday 11:30 to 9 p.m., Sunday 11:30 a.m. to 8 p.m.
For more information or to make reservations, call 352.775.2119 or visit farmsheddiner.com.
Originally from Nogales, Arizona, Roxanne worked in the customer service industry while writing independently for years. After moving to Florida in 1999, Roxanne eventually switched her career path to focus more on writing and went on to become an award-winning reporter for The Daily Commercial/South Lake Press newspapers for 16 years prior to coming on board with Akers Media as a staff writer in July 2020 – her dream job come true.
Share This Story!