FORK ON THE ROAD: Lake Dora Sushi & Sake — Stellar sushi, superb service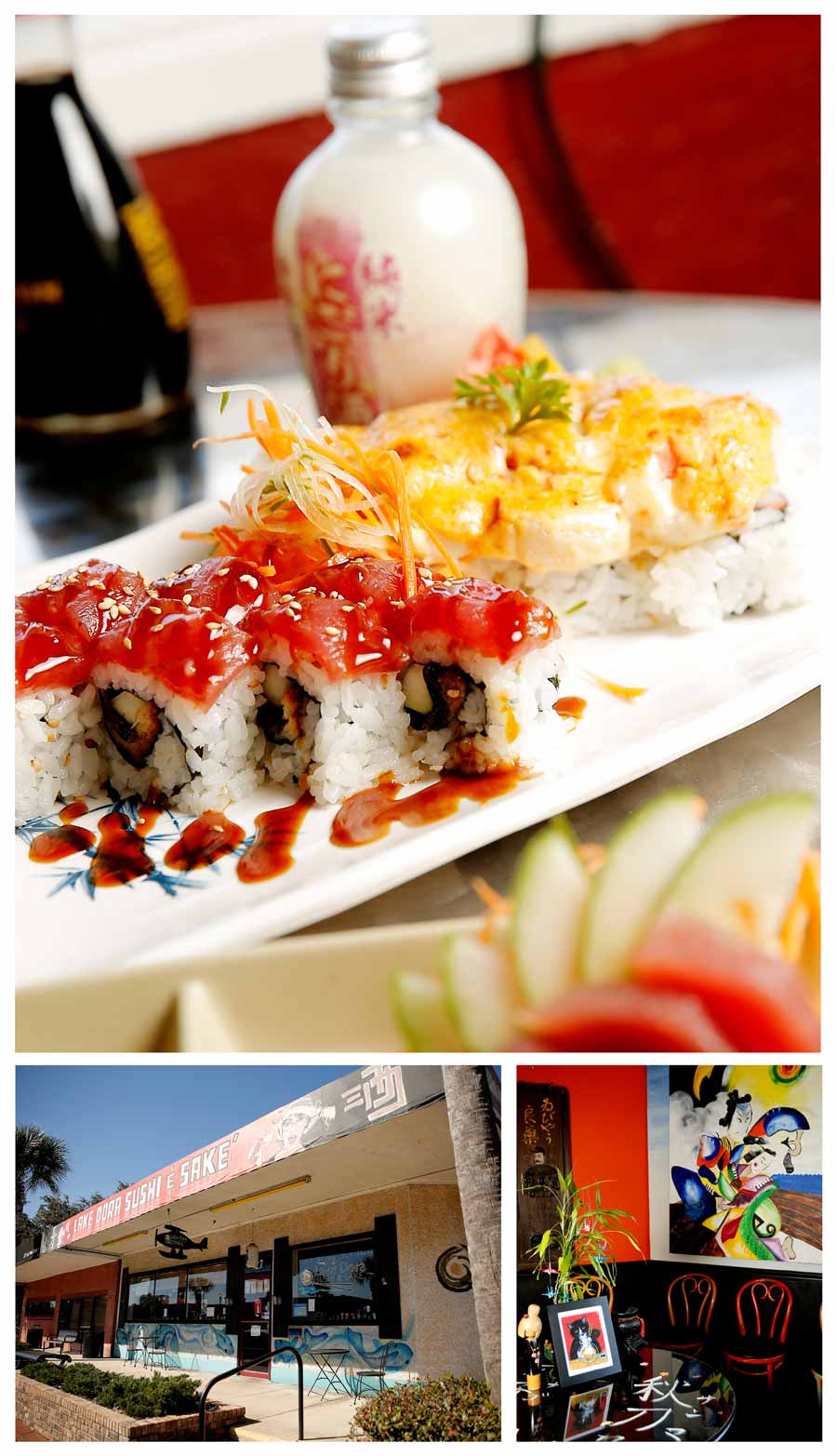 FORK ON THE ROAD: Lake Dora Sushi & Sake — Stellar sushi, superb service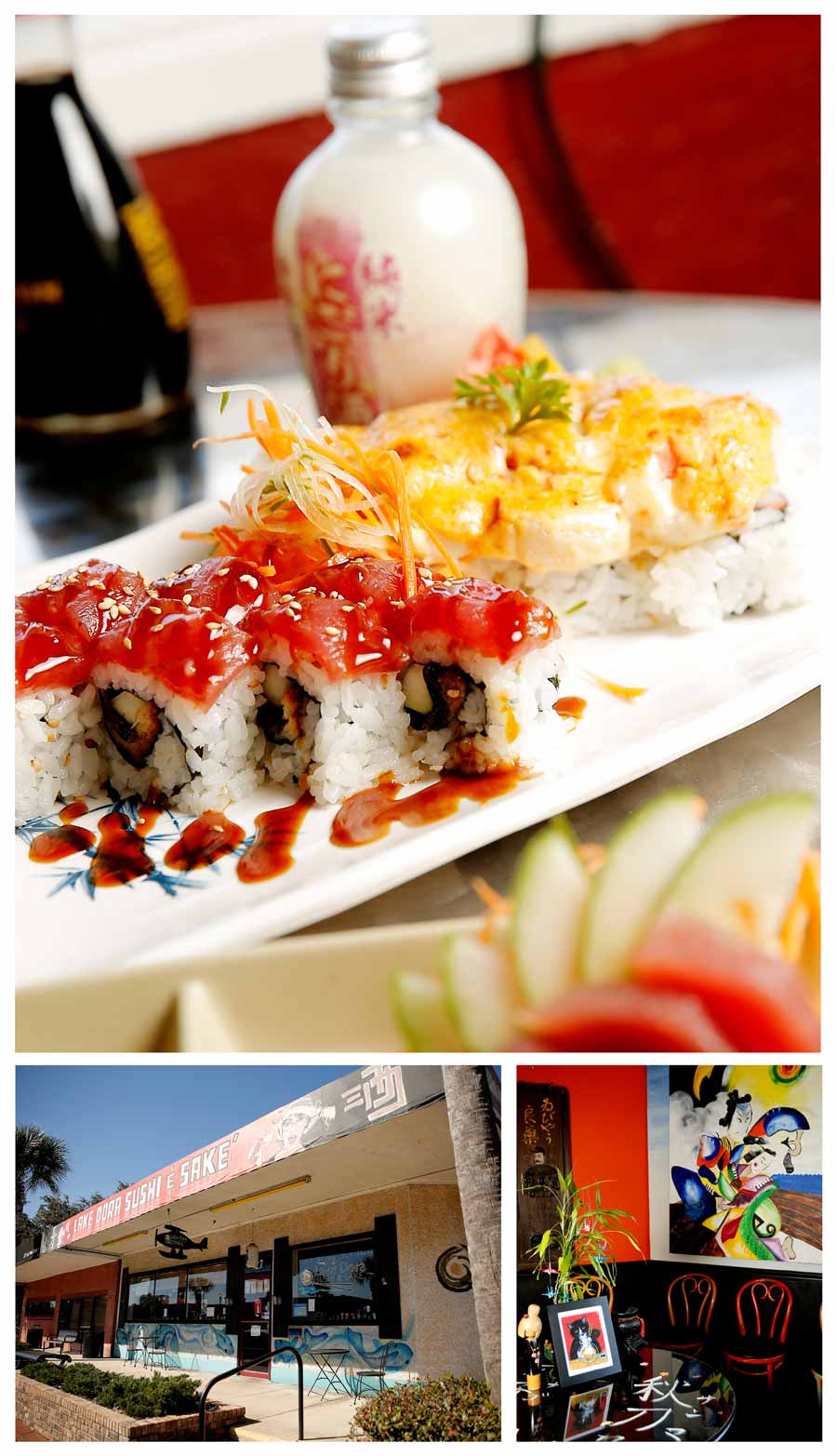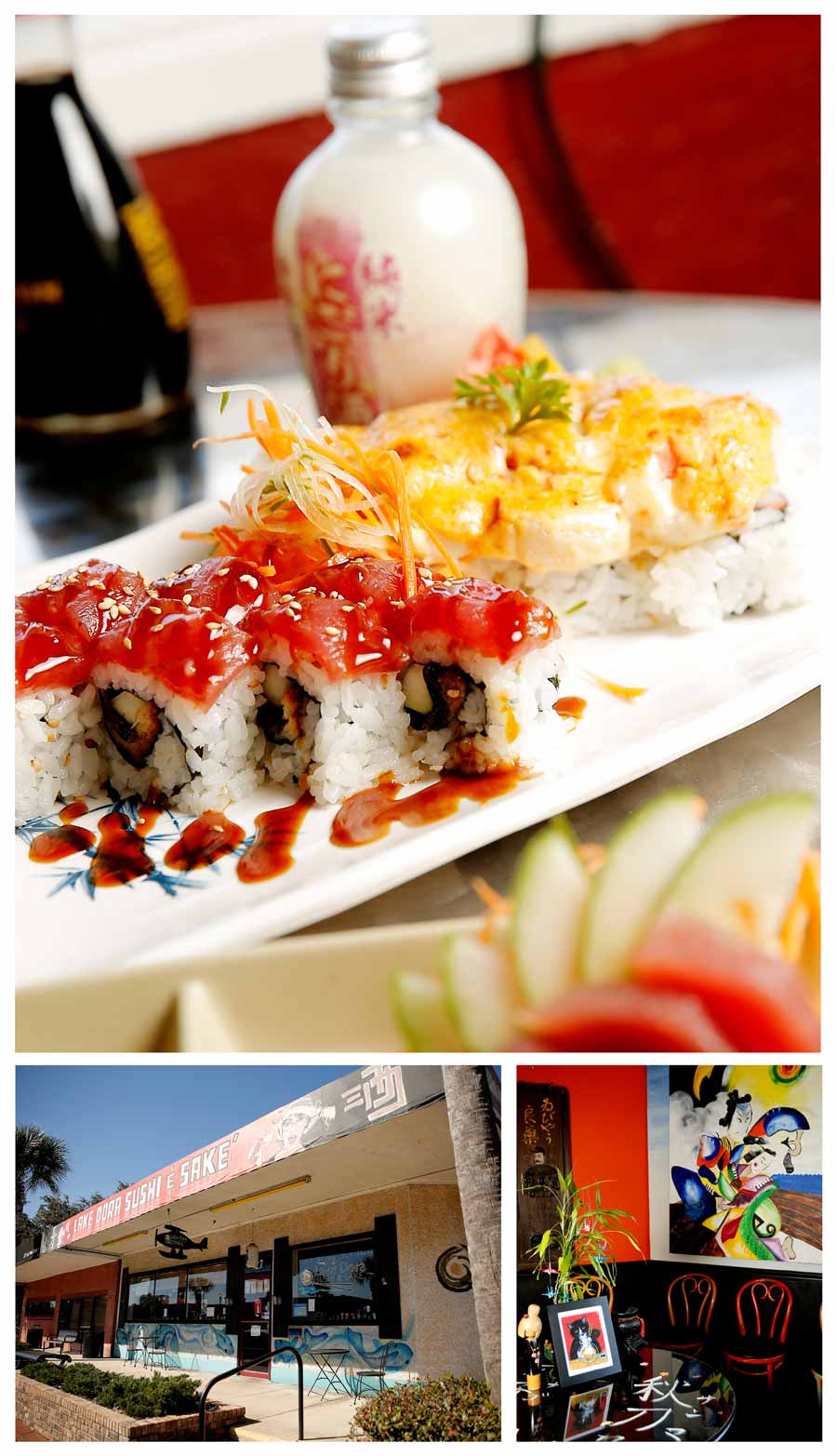 There are two firm requirements for a great sushi place: It has to serve fresh, quality seafood and it has to be willing to create some daring flavor combinations. Lake Dora Sushi & Sake in Tavares encompasses both these truths, plus more, making it one of the best sushi restaurants in the Golden Triangle area.
Owner and sushi chef Takashi Kobayashi and his wife Fumiko present an impressive roster of specialty rolls for those with a sense of adventure. They also offer a nice selection of traditional sashimi and sushi rolls for die-hard purists. However, if sushi isn't your thing, Lake Dora boasts a diverse menu of delectable Japanese appetizers and entrées.
To start, I suggest ordering the agedashi tofu. These lightly dusted tofu cubes are deep fried and served with tempura sauce and fresh ginger. The warm tofu melts in your mouth and absorbs the wonder tang of the tempura sauce. Not all agedashi is the same as flavors tend to vary from restaurant to restaurant, but I can say emphatically that Lake Dora Sushi & Sake has the best agedashi I've ever tasted.
If tofu is a bit too outside the box, try an order of wonderful tuna tataki, which is sliced tuna that's been flash seared and served with a tangy ponzu sauce, or a dish of perfectly steamed edamame as an appetizer. And when it comes to drinks, I would encourage diners to skip the traditional hot sake or plum wine and try some premium cold sake. On my recent visit, I had a bottle of junmai unfiltered cold sake. It was slightly sweet in taste, but very light and refreshing.
For my meal, I decided to stick with sushi and ordered tuna (maguro), salmon (sake), and yellowtail (hamachi) sashimi. Sashimi is slices of fish or meat served raw without rice. All three were extremely fresh, which is easy to discern from sashimi that has been frozen. Previously frozen fish usually lacks the rich tastes of true, fresh sashimi. My favorite was the tuna, which was firm, meaty, and buttery, and to my surprise, I really enjoyed the yellowtail, which was milder than the other two but still high in flavorful fats.
When it came time to pick a few maki rolls, I ordered the Lake Jem and New York rolls. The Lake Jem roll is stuffed with broiled eel and cucumber and comes with raw tuna and teriyaki sauce on top. To me, eel, or unagi, has a similar texture to chicken with an almost swordfish-like savor. It's a good roll for people who enjoy a more conventional take on their sushi. The New York, however, is on the opposite end of the spectrum. It's a cooked roll, so there's no raw fish. It's great for sushi beginners because it features two familiar and safe selections: imitation crabmeat and scallops. This roll is indulgent, as it comes topped with the cooked scallops swimming in a creamy, slightly cheesy sauce. It's fine to eat alone, or with a bit of wasabi and soy sauce; the choice is really yours.
I also sampled the LA and Snow Bird rolls. The LA has an imitation crab, cream cheese, and cucumber center and is topped with raw tuna, broiled eel, and roe (masago). It's a scrumptious, solid roll that I could see myself ordering again. However, I really liked the Snow Bird roll because of the slight crunch from the tempura shrimp in the middle, along with the velvety cream cheese and the wonderful broiled eel, avocado, and teriyaki topping.
Lake Dora is a great place for a quiet evening with friends, and the hospitality is sincere. As an added treat, try to grab a seat at the sushi bar and see Chef Kobayashi in action. If anything, you'll gain a deeper appreciation for the skill that goes into sushi making and understand why Lake Dora is a genuinely great sushi place.
---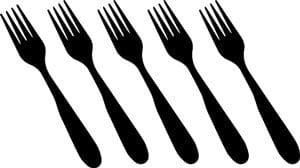 5 FORKS (OUT OF POSSIBLE 5)
Lake Dora Sushi & Sake
227 E. Main St., Tavares, 352.343.6313
www.lakedorasushi.com
---
Fork Report
Casual dining $$//Seated immediately (early evening)//Wait for meal: 15 to 20 minutes (expect a wait with sushi since it is made to order)
DELICIOUS STARTERS ($2-$10.25): Uni Shooter (fresh sea urchin with a quail egg, salmon roe and ponzu sauce); Agedashi Tofu (lightly dusted fried tofu cubes served in tempura sauce and fresh ginger); Beef Negimaki (thin ribeye steak rolled around scallions with teriyaki sauce).
ENTREES: ($8-$49): Soft Shell Crab Dinner (two tempura-battered soft shell crabs served with sweet potato and onion); Unagi Don (broiled eel over a bed of rice); Party Platter (25 pieces of sushi, four rolls, and 10 pieces of sashimi).
---
How Fork on the Road works
Our reviewers are objective and unbiased. This is not a paid advertorial. Our reviewer makes two unannounced visits and we pay for our meals.
---
PHOTOS: Fred Lopez
---