FORK ON THE ROAD: Legacy Restaurant at the Nancy Lopez Country Club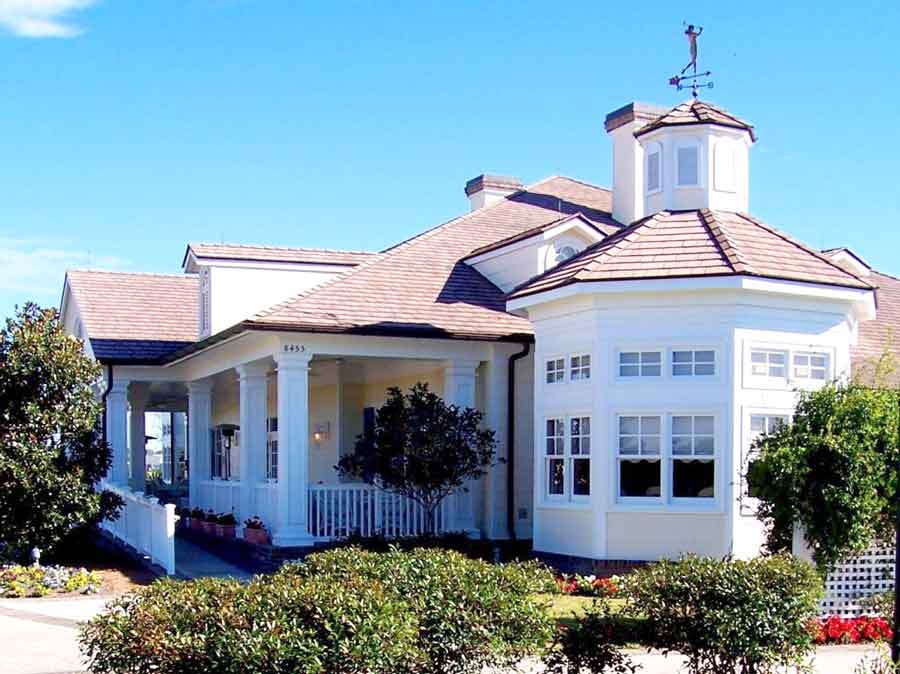 FORK ON THE ROAD: Legacy Restaurant at the Nancy Lopez Country Club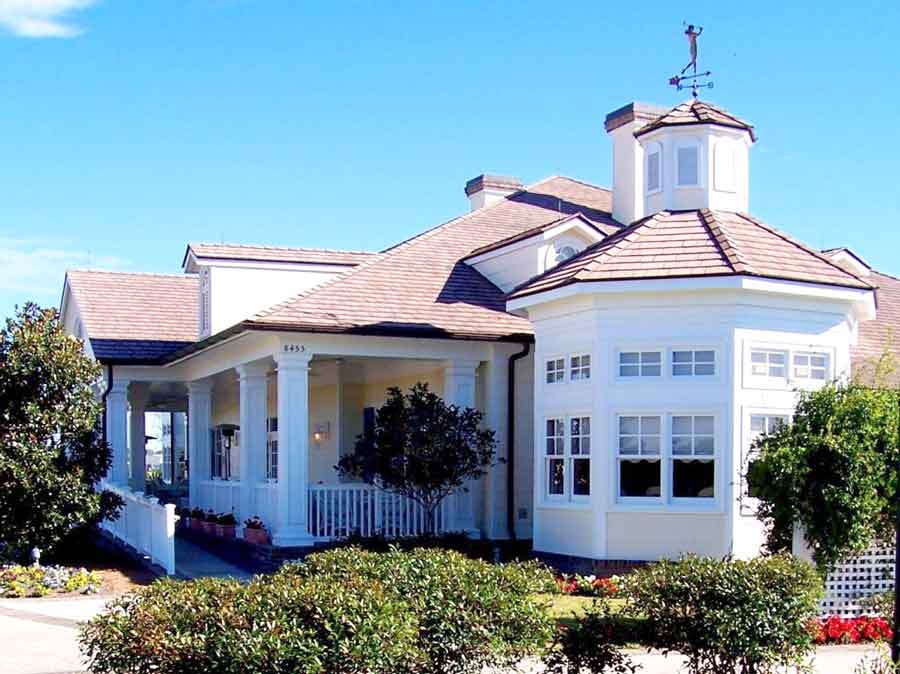 Where fine dining meets country club living
---
The Villages is known for its array of fine country club dining establishments. However, some stand above the rest, and such is the case with Legacy Restaurant at the Nancy Lopez Country Club.
With four elegant, well-sized dining rooms, Legacy accommodates parties of all sizes. It also has enough intimate seating for a romantic night out with a special someone, and the staff's attentive, friendly nature makes you feel right at home.
I was lucky enough on the evening I dined at Legacy to be seated right away. By 6:30, the early evening dining crowd had left and my friend and I found a cozy booth in the corner of the main dining area. Once settled, we promptly looked over the dinner menu.
My friend suggested I try the mushroom brie soup, which is a favorite among her friends in The Villages. I decided to order the soup to start and settled on the filet blanco y negro for my main course. My friend, however, choose my second choice for an entrée: the grilled salmon Mateo. She paired it with a half serving of the cranberry and walnut salad.
As we waited for our food, we pored over the wine menu. My guest, who is more knowledgeable about wine than I am (and happens to write Style's Saluté wine column), had a glass of Mark West pinot noir. I, on the other hand, wanted something different and eventually settled on a glass of Diseño Old Vine malbec. The wine was smooth and velvety in texture, and paired well with my mushroom brie soup. A fan of brie, I found the soup silky and rather rich but not heavy, and the mushrooms added some earthiness.
When my main course arrived, I was dying to try my 8-ounce filet that was served in a lovely peppercorn sauce and peppercorn demi glace. The steak was extremely tender and juicy and both the peppercorn sauce and demi glace were nice accompaniments, but the steak could have easily stood alone. My sides—mashed red potatoes and green beans—were both delicious and cooked to perfection.
I also sampled my friend's dishes and found her cranberry and walnut salad was absolutely delightful. The spring mix was fresh and the raspberry vinaigrette was light and tangy. Her grilled salmon Mateo was also very tasty. It is marinated for eight hours in bourbon and brown sugar and then finished with a delightful sesame-ginger glaze. The glaze reminded me of teriyaki, but less sweet and subtler.
For dessert, I ordered a slice of raspberry white chocolate brûlée cheesecake. It was almost too gorgeous to eat with its bold red raspberry swirls, but it tasted as good as it looked. The cheesecake was pure bliss, as each bite melted in my mouth. And the hand fired, glazed crème brûlée topping added a bit of crunch that was pleasantly unexpected.
If you plan to visit Legacy, be prepared to spend a good chunk of change. Most of the entrees are in the $20 to $35 range. However, if it means excellently prepared food and impeccable service in a relaxing, five-star setting, then it is worth every penny.
---
Legacy Restaurant at the Nancy Lopez Country Club
17135 Buena Vista Blvd., The Villages
352.753.1475
---