FORK ON THE ROAD: Mr. Cebiche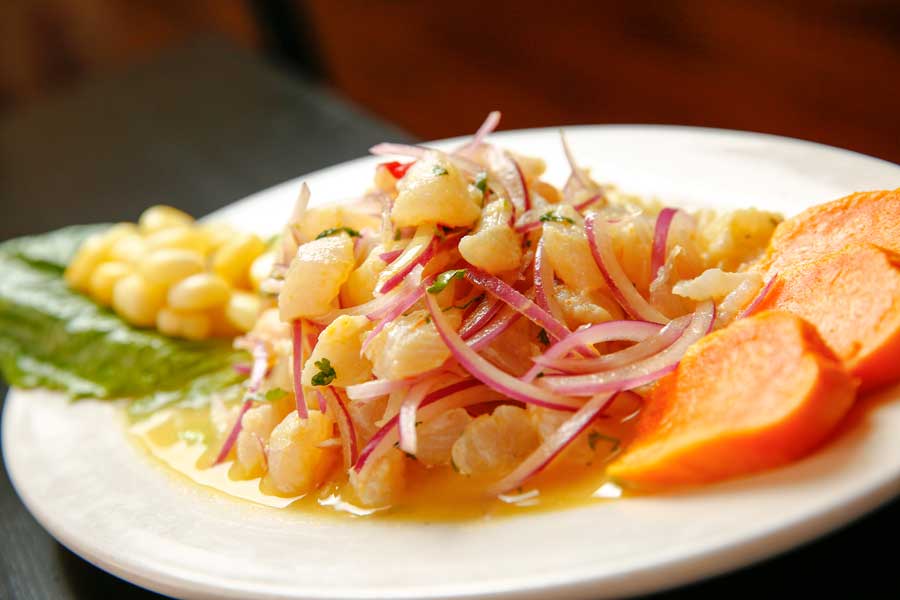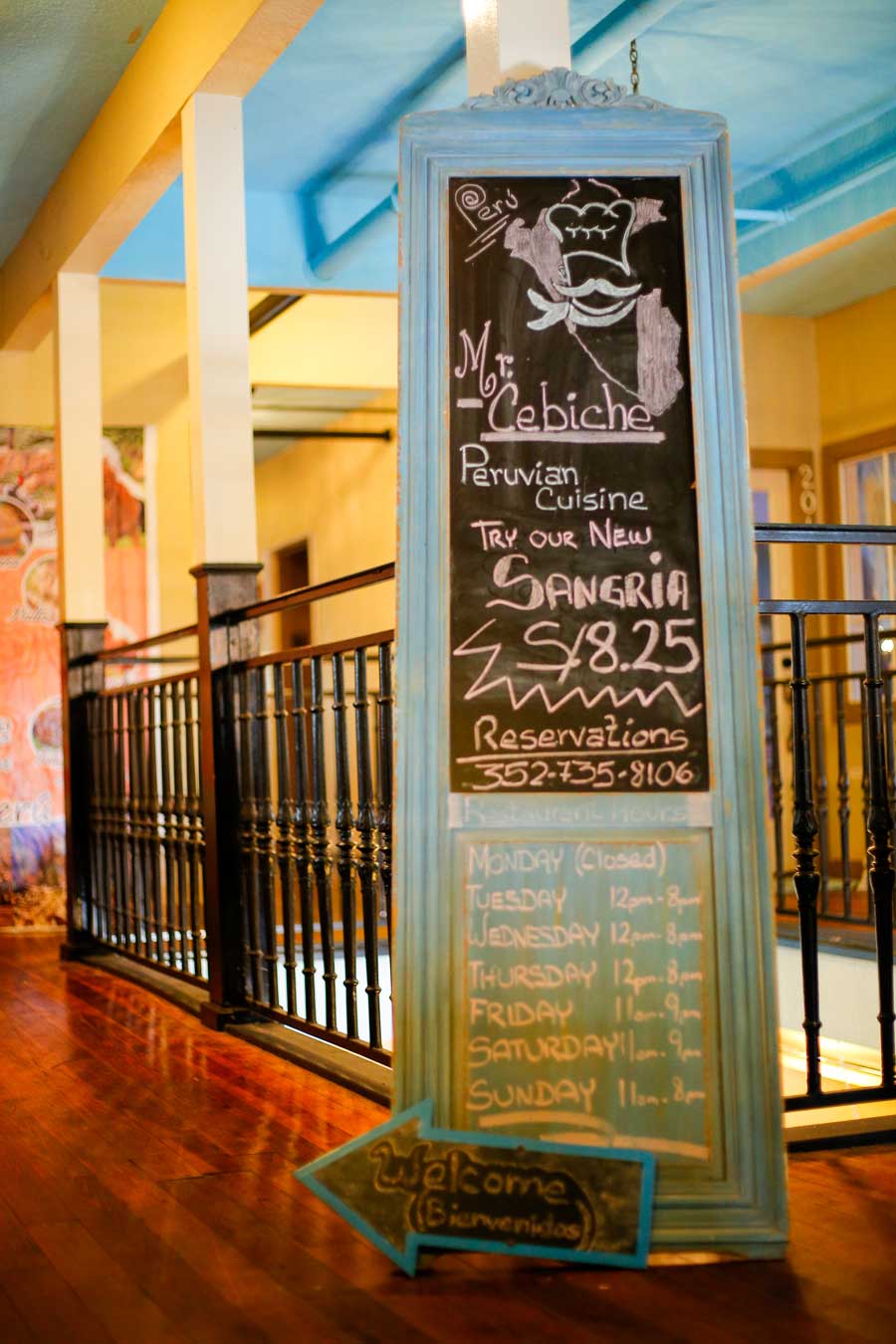 ---
Ancient recipes with modern appeal
From Vegan venues to German grub, dining options in Mount Dora are never humdrum. Known for its eclectic eateries, downtown Mount Dora boasts a variety normally seen in a metropolis. But of all the choices you can thoroughly enjoy, Mr. Cebiche, overlooking Donnelly Street, is a complete experience.
Peruvian food is a curious venture; one I embarked on for the first time with Mr. Cebiche. A plate of foreign food always comes with a bit of excitement and a bit of anxiety. Certain kinds of food, such as Italian and Chinese, are so common in American dining that the flavors are familiar. But Peruvian remains mysterious; a conglomeration of ancient Incan, Spanish, and other colonial influences.
I went with the staples for my first Peruvian meal. For an appetizer, I ordered Papa Rellena, a dish the chef and owner, Jorge Bracamonte, said his mother used to make him as a boy in Peru. "A good house meal," it is an egg-shaped potato cake stuffed with a tenderloin, olive, and raisin mixture and lightly fried. It was garnished with thin red onion slices soaked in citrus, and a cream of mayonnaise sauce the chef made himself. Absolutely everything is made in house. It is the Peruvian way. "In Peru there are no providers, everyone has to cook that way" the chef told me.
For my entrée I had Cebiche, the dish that is the source of the restaurant's namesake. My variation was the Mixto Limeno. The surprisingly large portion of either tilapia or grouper (I had grouper) accompanied by squid, shrimp, muscles, and calamari served in a pool of citrus marinade. In the authentic Peruvian style, yam slices and corn kernels the size of dimes framed the plate.
The seafood was undeniably fresh, as were all the ingredients, but my palate was not weighed down by fishiness. And though by meal's end I was quite full, I did not feel heavy or sluggish. Asking the chef how this could be, he said simply "It's healthy." To top it off, I enjoyed my meal with the house Merlot (Navarro Correas Privada), which was served generously.
Chef Jorge prides himself on serving meals that are healthy and fresh, the way he's always known. Good-for-you food that actually tastes good too. Soon new menu items will be introduced featuring medicinal herbs and drinks brought back from Peru.
The food is exceptional, the environment welcoming. The wait time may be a little longer than usual, but it is only a testament to the quality on your plate. I suggest using the time to laugh with good company; it's good for you too!
---
Mr. Cebiche
411 North Donnelly St., Suite 212, Mount Dora
352.735.8106
Tuesday – Thursday: 11:00 AM – 9:00 PM
Friday – Saturday: 11:00 AM – 10:00 PM
Sunday: 11:00 AM – 9:00 PM
---
PHOTOS: Fred Lopez
---