FORK ON THE ROAD: Palm Gardens Restaurant & Marina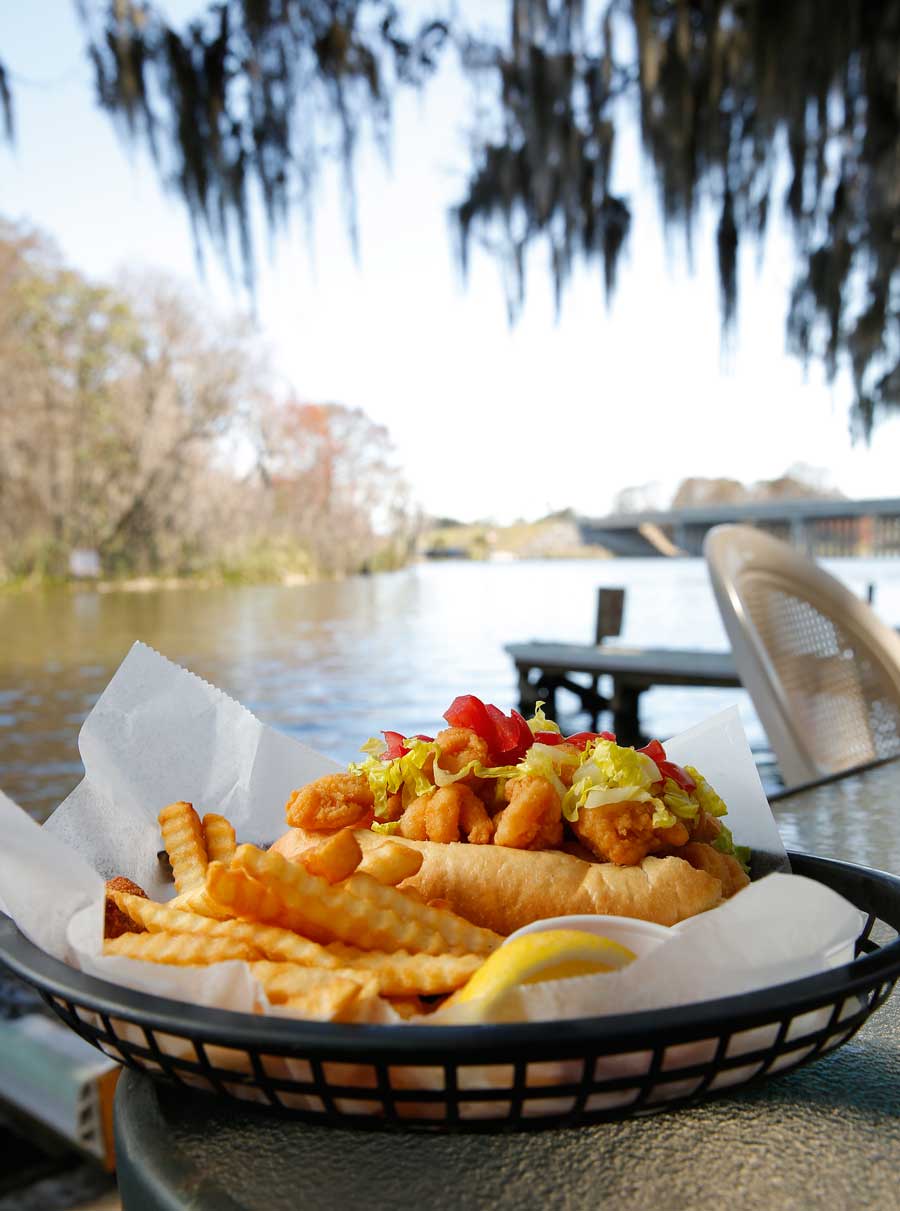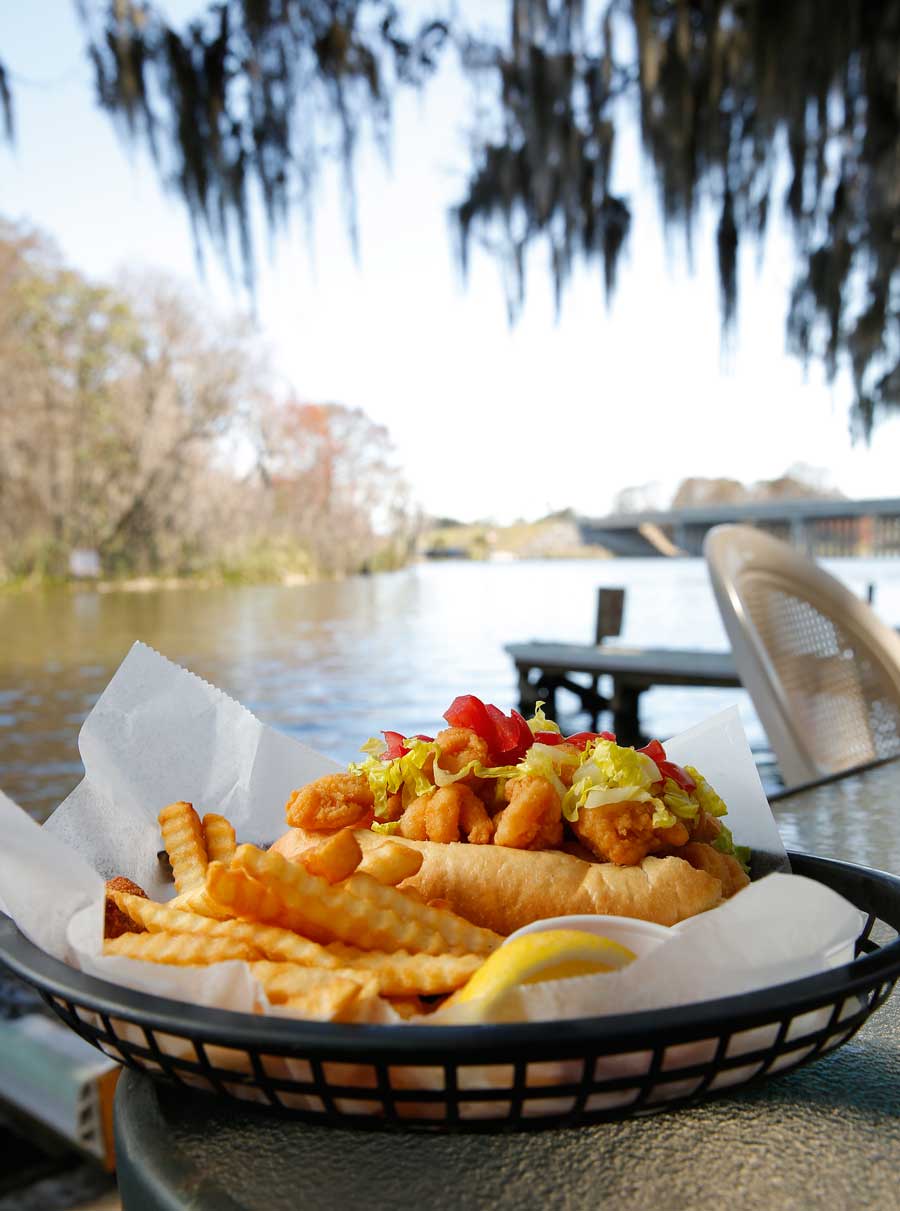 A great little hangout off the beaten path
---
PHOTO: Fred Lopez
---
I've been dining out long enough to know first impressions shouldn't be everything. And while Palm Gardens may not furnish the pomp and circumstance of most waterfront restaurants, it delivers on what matters most: service and food.
On the evening I visited, I realized pretty quickly I was overdressed. Flip flops and shorts would have been more appropriate than my dress pants and patent leather pumps. And after finagling a parking spot (there's no designated parking, so you have to create your own spot) and trekking through dampened dirt, I was still pretty optimistic I was in for a treat.
The outdoor accommodations aren't fancy, but they don't need to be. After a quick wipe of our timeworn patio table and a couple of sweet teas later, my guest and I were settling in quite comfortably. To the left, we watched the sun slowly dip behind the moss-covered trees and to the right, we could see the cars rushing across U.S. 441, but the sounds of traffic never traveled down the river.
Word on the street is Palm Gardens is famous for its raw bar, which is only available on Fridays, Saturdays, and Sundays and since it was Tuesday, I ordered the fried basa fillet sandwich instead and the buffalo shrimp as an appetizer. My guest settled on the shrimp po'boy.
If you like grouper, you'll enjoy basa. The fish is mild and slightly sweet, and has a very delicate texture that makes it pretty light, even with it being fried. However, the standout was the buffalo shrimp. Swimming in a pool of tangy hot sauce, the shrimp had just the right amount of heat, and the blue cheese dip that comes with it tasted homemade and had generous amounts of blue cheese.
As for the shrimp po'boy, my guest loved it. The sandwich was overflowing with bite-sized, golden fried shrimp and both sandwiches came with hot and crispy french fries.
Our waitress was as pleasant and attentive as can be, and having Mother Nature provide the backdrop for a lovely meal made it even better. On the surface, Palm Gardens may not look like much, but underneath the backwaters ambience is a wonderful, relaxing dining experience you won't regret.
---
Palm Gardens Restaurant & Marina
1661 Palm Garden St., Tavares
352.343.2024
palmgardensmarina.com