FORK ON THE ROAD: Puddle Jumpers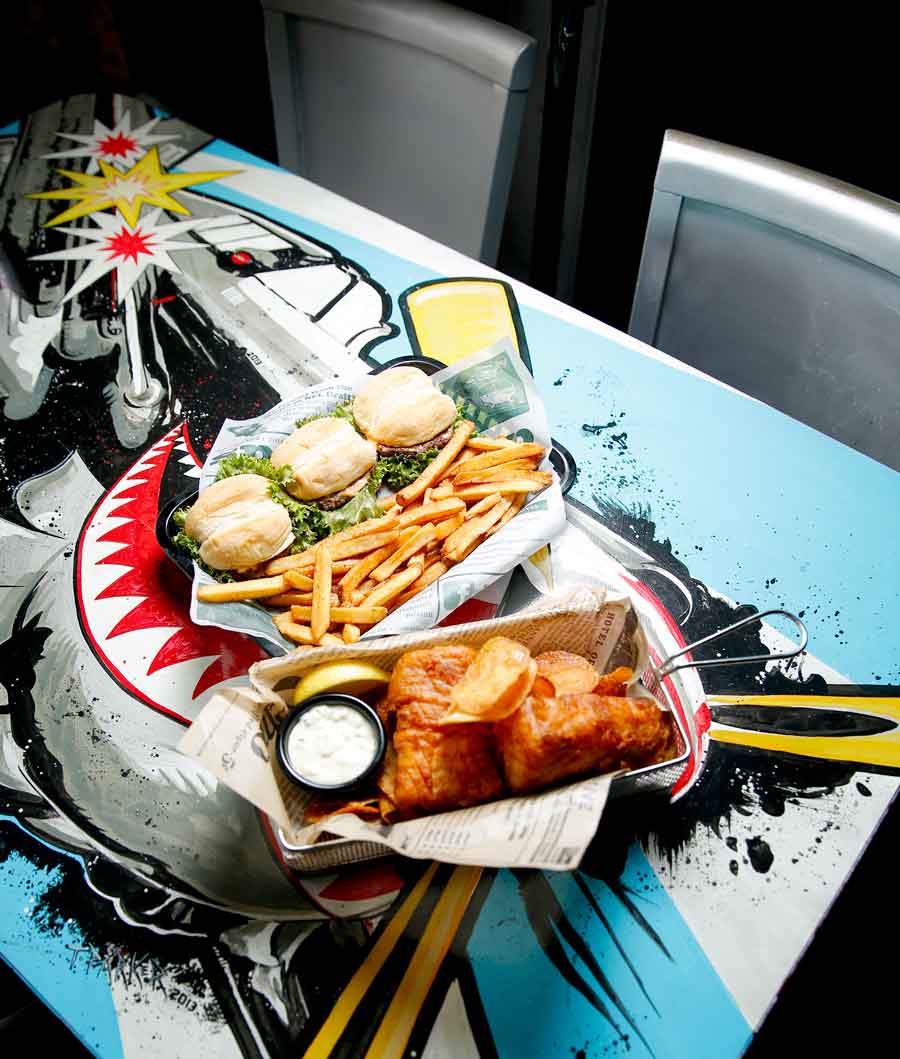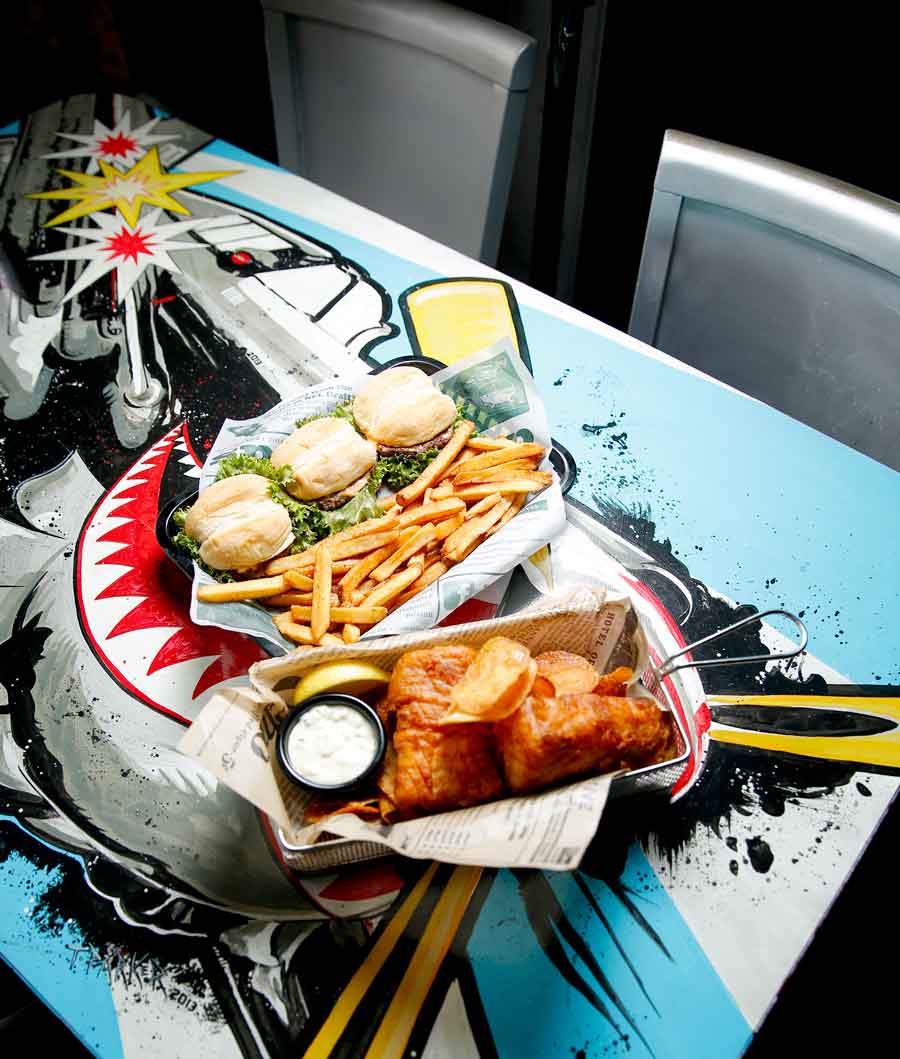 It's not airplane food!
---
Puddle Jumpers Lakeside in Tavares offers a fantastic combination—great food and a view that's always exciting. You can enjoy fresh seafood, a tender steak or a delicious burger while watching the seaplanes on Lake Dora.
No matter where you sit in the glass-fronted restaurant, you have a great view to enjoy with a delicious meal. I had the Puddle Jumpers burger sliders, which aren't your typical tiny burgers. These juicy steak burgers, grilled fresh with all the trimmings, were wonderful. The fries were hot and crisp. Since they have a full bar, I also had a Malibu rum and pineapple juice with my lunch.
My husband had fish and chips, skipping the French fries and going instead for the house kettle chips, which he thoroughly enjoyed. The lightly breaded fish was cooked to perfection, served with fresh tartar sauce, and enjoyed with an Absolut screwdriver.
Our only problem was we didn't have room to try more menu items, such as the jalapeno cornbread BLT or buffalo ranch chicken sandwiches. The dinner looked even more enticing with fresh Norwegian salmon, ribeye steak or the Pilot's Platter with its center-cut Angus sirloin, fried shrimp, and homemade lump crab cake.
During our lunch, we had an active view. There were jet-ski races and boat races going on while the planes were coming in and out. We strolled along the water's edge after lunch and visited the Tavares Prop Shop, which has lots of cool T-shirts and other goodies with the airport logo on them.
If you're looking for a place to enjoy a lazy lunch, dinner with a touch of elegance or a Seaside Bucket with snow crab cocktail claws and peel-n-eat shrimp, Puddle Jumpers is the place to go.
---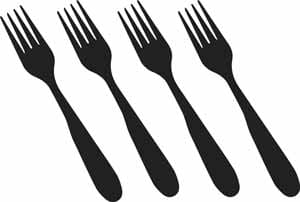 4 FORKS (OUT OF POSSIBLE 5)
Puddle Jumpers
111 W. Ruby St., Tavares
352.508.5862
www.puddlejumperslakeside.com
---
Fork Report
Casual dining // $$ // Seated immediately (late afternoon) // Wait for meal: 15 minutes
OUT-OF-THE-ORDINARY STARTERS ($8.99-$24.99): The Seaside Bucket: Includes peel-n-eat shrimp and crab cocktail claws; Crab Cakes: made with lump crab, served with rémoulade sauce; Chicken Pitadillas: Soft pita bread stuffed with grilled chicken, toasted, served with homemade ranch dressing.
ENTREES ($8.99-$24.99): Pilot's Platter: 8 oz. Angus center-cut sirloin, fried shrimp, and homemade lump crab cake with garlic mashed potatoes and a vegetable medley; Seafood Medley Pasta: Sautéed shrimp and Mahi tossed in special seafood sauce garnished with snow crab claw; Steak Burgers: Served on a toasted bun with lettuce, tomatoes, pickles, onions, and mayo along with fresh-cut fries or kettle chips.
---
How Fork on the Road works
Our reviewers are objective and unbiased. This is not a paid advertorial. Our reviewer makes two unannounced visits and we pay for our meals.
---
PHOTOS: Fred Lopez
---
Leigh Neely began her writing career with a weekly newspaper in the Florida panhandle, where she not only did the writing, but delivered the papers to the post office and dispensers. She has been writing ever since for a variety of newspapers and magazines from New Jersey to Leesburg. With her writing partner, Jan Powell, Leigh has published two novels as Neely Powell.
Share This Story!